Researchers collaborate in development of smart mask for health care workers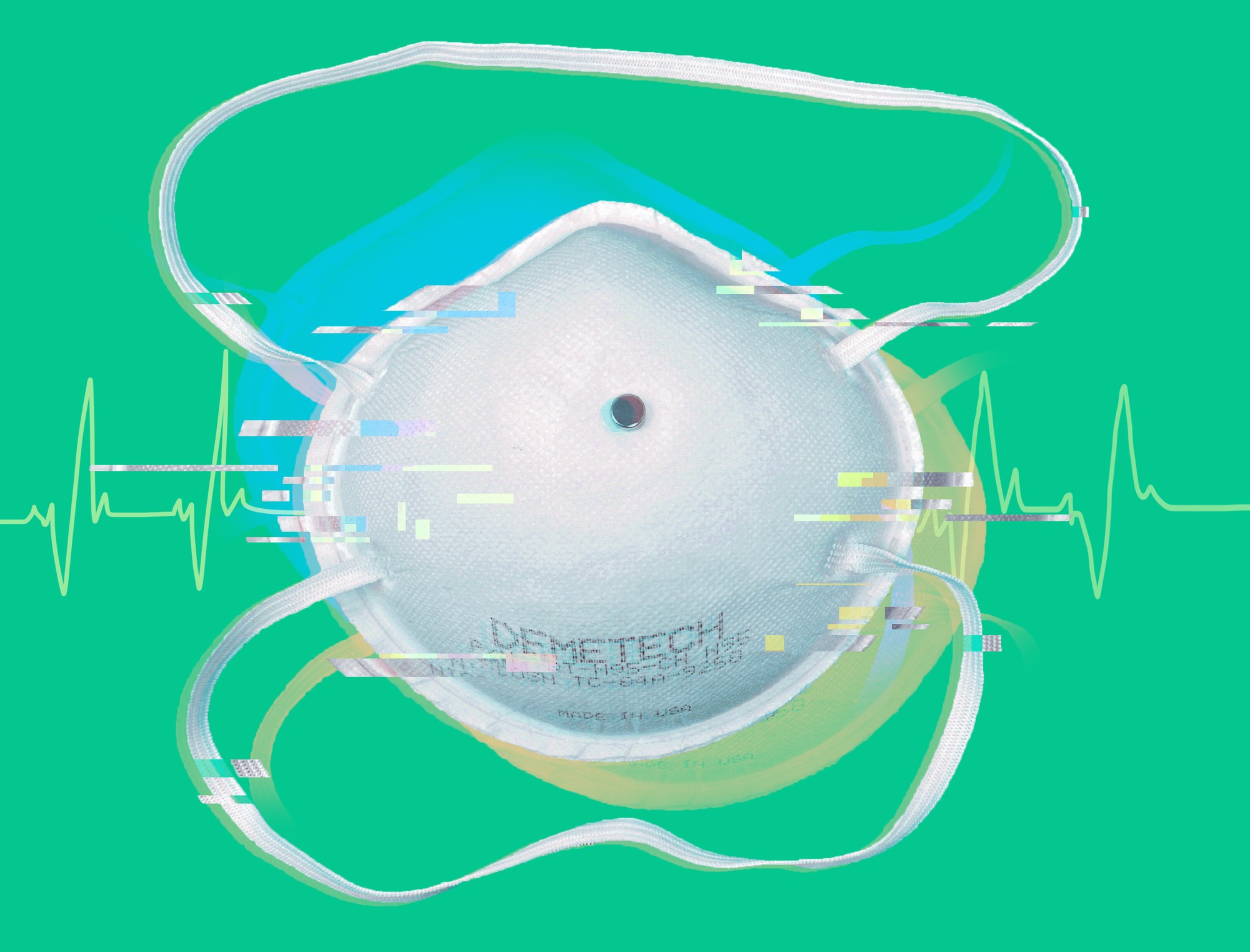 FaceBit (pictured) is a smart mask created by researchers from UCLA, Northwestern University and Georgia Institute of Technology. The mask can monitor the wearer's heart rate, breathing rate and mask fit. (Photo courtesy of Alex Curtiss, Photo illustration by Victoria Li/Daily Bruin senior staff)
Correction: The original version of this article's headline incorrectly stated that there were multiple UCLA researchers that collaborated in developing smart masks. In fact, one UCLA researcher was involved.
This post was updated Feb. 17 at 5:16 p.m.
Researchers have created a smart mask that enhances personal protective equipment for health care workers.
In a study published Dec. 30, researchers from UCLA, Northwestern University and the Georgia Institute of Technology described their creation of FaceBit, a mask that can sense the user's heart rate, breathing rate and length of time wearing the mask.
Yang Zhang, assistant professor of electrical and computer engineering and co-author of the study, said health care workers' reliance on masks and need for monitoring their health during the pandemic motivated the development of FaceBit.
Blaine Rothrock, a doctoral student of computer science at Northwestern University and co-author of the study, said the researchers surveyed and interviewed pediatricians to understand what potential FaceBit functions would be advantageous for health care workers.
To make FaceBit, the researchers secured a sensor the size of a quarter inside the mask, Zhang said. FaceBit can detect an abnormal heart and breathing rate and alert the user to change their mask. The sensor transmits this information to a paired app.
Unlike smart devices today that supply health metrics – such as the Apple Watch – FaceBit's technology is clinical grade and more accessible, Rothrock said.
The mask derives energy from traditional sources such as a battery, sun and light, as well as from nontraditional energy sources such as breathing and head movement, according to the study. This allows the battery to last for more than a week.
Alexander Curtiss, a computer engineering doctoral student at Northwestern University and co-author of the study, said head movement is converted to electricity through a shaker – a device with a magnet inside a coil in the mask. The movement of the user's head moves the shaker and the magnet inside the coil, generating electricity. Breathing is converted to electricity through a device called a triboelectric nanogenerator that converts external mechanical energy into electrical energy.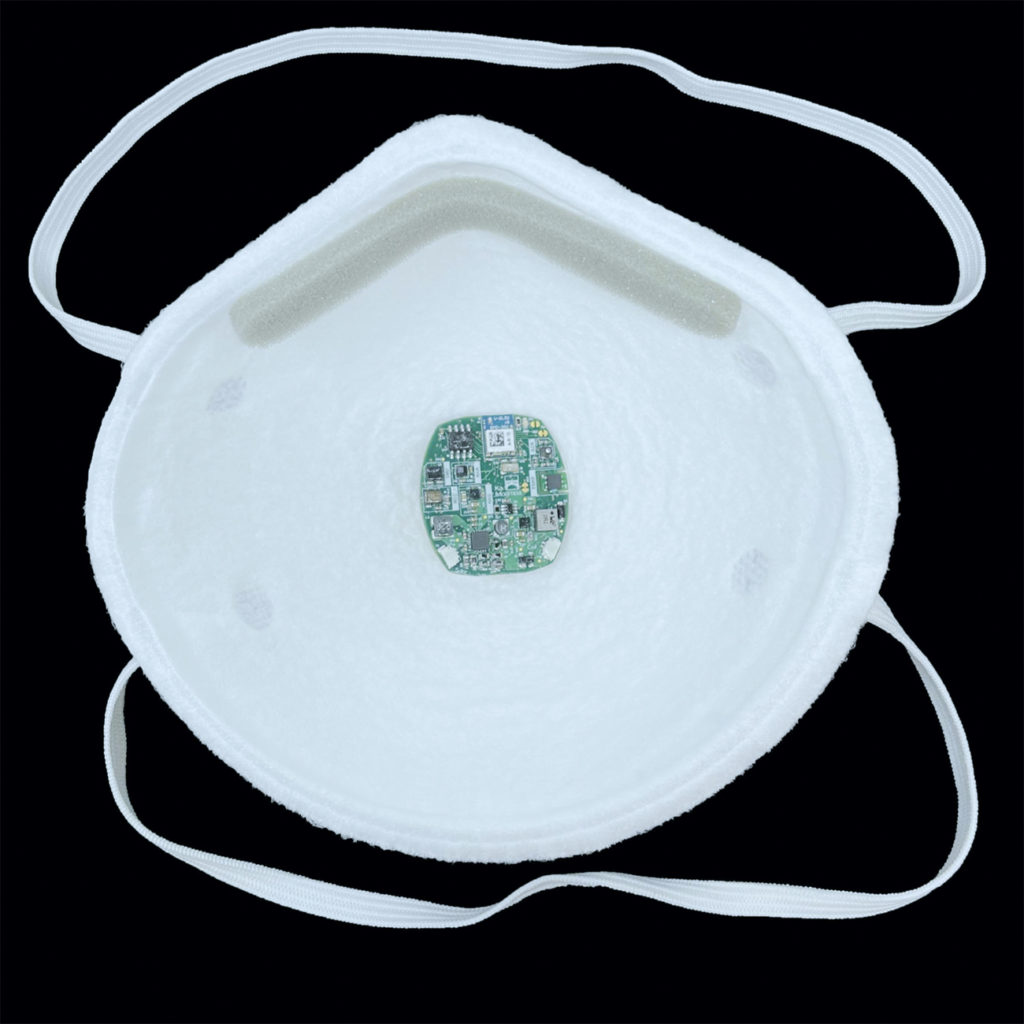 Zhang said the capability of smart technology today is limited, and the type of sensing devices used in the field will need to expand beyond cameras and microphones to promote advancement in smart technology.
"I definitely see the trend of smart devices getting smarter because our algorithm behind cameras and microphones are getting smarter," Zhang said. "Now, we run into this bottleneck because not a lot of users want to put microphones and cameras in their living environment. … Future smart devices will have to diversify (their) sensing capability."
In the future, Curtiss said they hope to make FaceBit battery-free while Rothrock said they wanted to incorporate an improved-version mask fit – an algorithm for the device to detect when the mask needs to be refit – and develop other 'smart' personal protective equipment.
Curtiss added that the algorithms for mask fit were particularly challenging to implement.
FaceBit's ability to sense information and harvest energy from the nose and mouth area gives the technology an advantage, Zhang added.
"We are among the first who investigated this rare location," Zhang said.