The Quad: Students, faculty discuss health care expansion after state bill fails to pass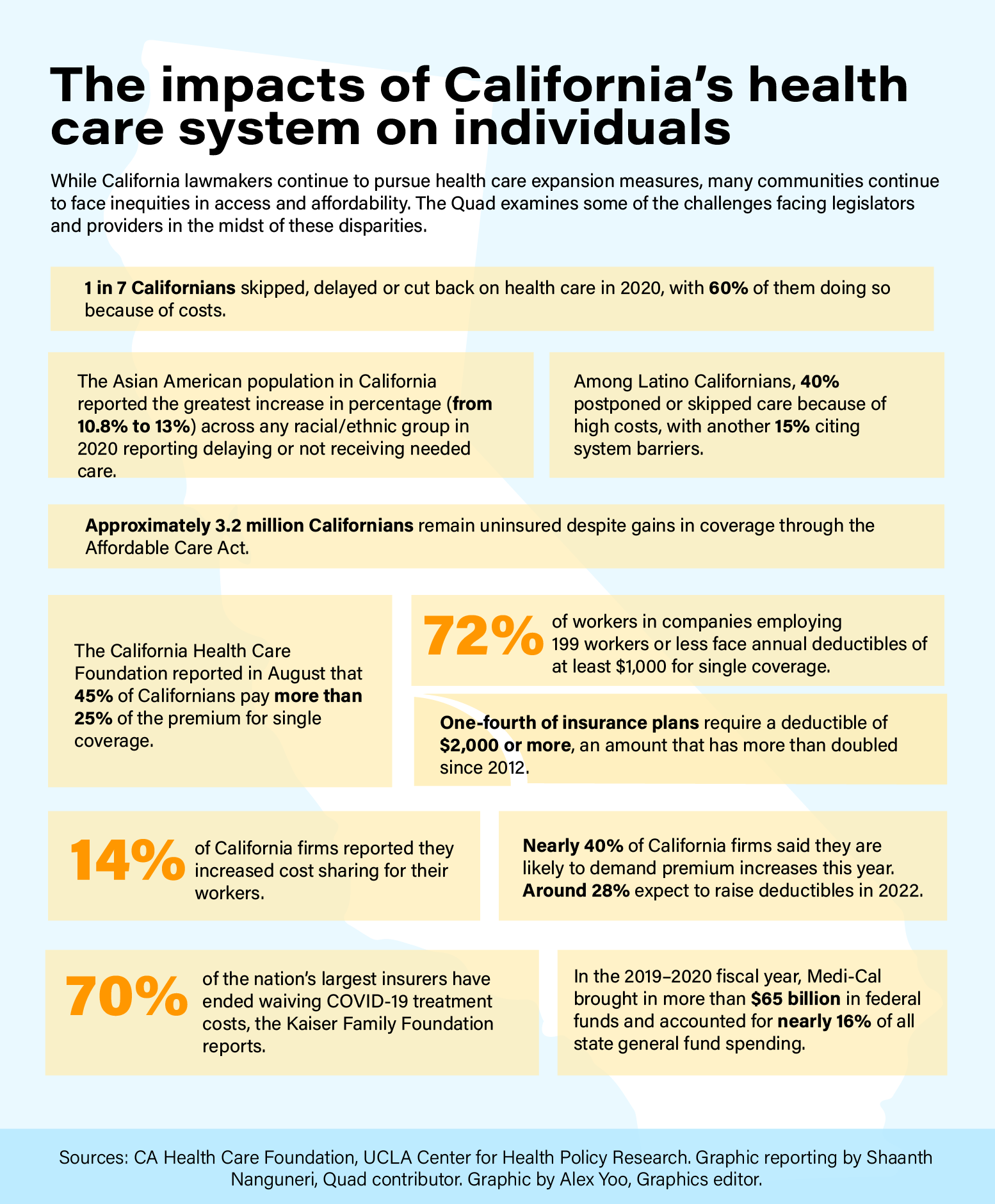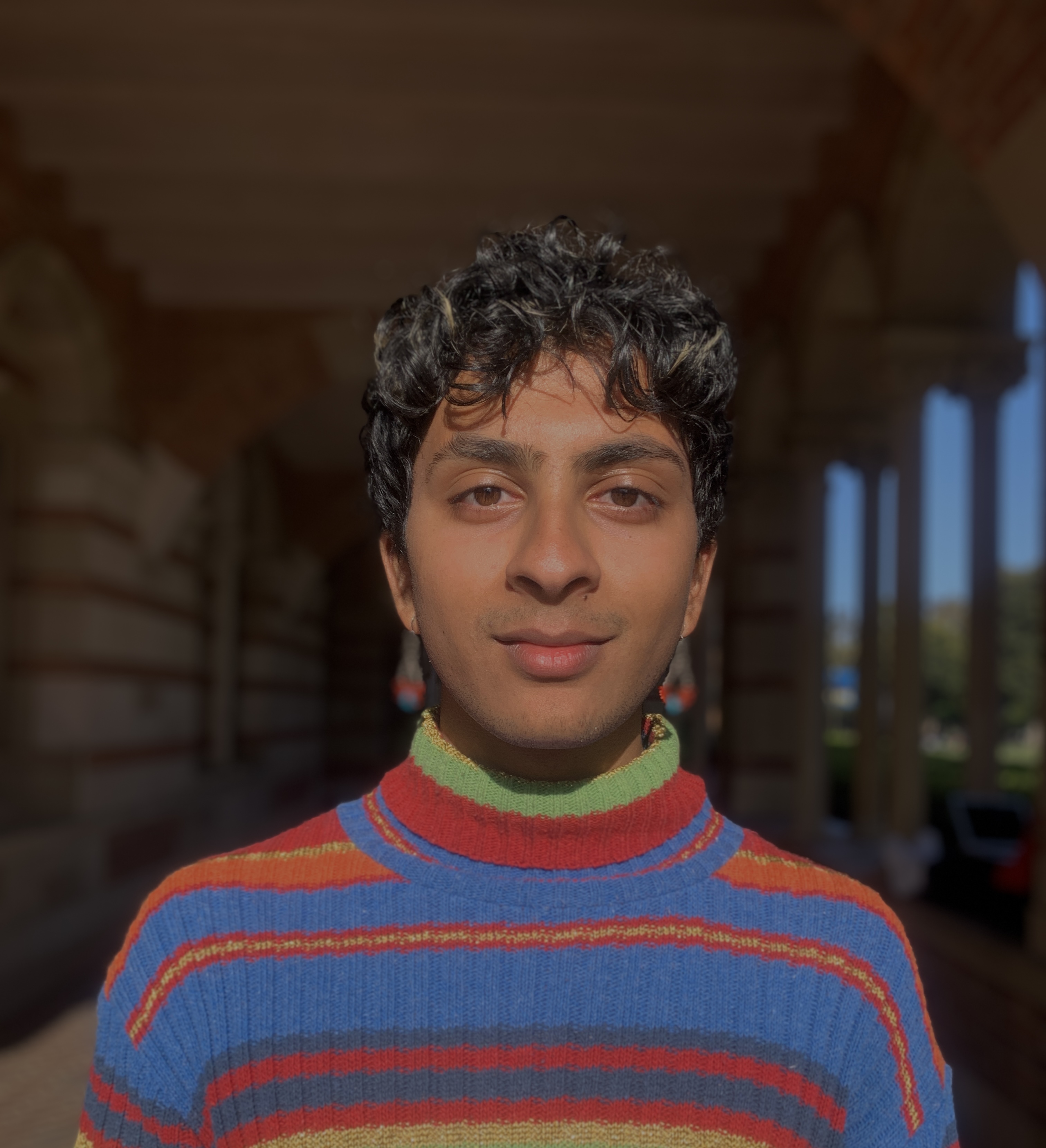 While the COVID-19 pandemic continues to affect Californians, health care access has come under the spotlight.
As the state legislature failed to pass universal coverage for all Californians in a recent vote, UCLA students and faculty reflected on how the challenges of health care expansion continue to affect many across the state.
A bill titled AB 1400 recently failed to pass in the California State Assembly by its deadline of Jan. 31. Had AB 1400 received enough votes, the bill would have increased the state government's role in providing health care to millions of Californians by extending health care coverage without charging fees, payments, premiums, copayments, deductibles or other charges, according to a report from the California Nurses Association.
At the same time, some critics point to a necessary increase in taxes to accommodate the increase in funds necessary to run a single-payer health care system.
Currently, around 3.2 million Californians are uninsured, and over 1.27 million are unable to access government-provided health care services because of their undocumented status, according to the UC Berkeley Labor Center.
Governor Gavin Newsom, who originally ran on establishing single-payer health care in his 2018 campaign, recently vowed to expand health care coverage to undocumented, low-income Californians. The proposal will be included in the 2022-23 state budget, which has yet to be voted on.
Thomas Rice, a health policy and management professor at the Fielding School of Public Health, said Newsom's recent promise was still moving in the direction of universal coverage.
"Newsom believes that these two efforts are complementary," Rice said. "What he's proposing is … bring us closer to universal coverage by covering all undocumented individuals in the state of California by Medicaid."
Other issues remain for lawmakers as they face failures with measures such as single-payer health care. Under AB 1400, health care providers would be prohibited from entering private insurance contracts with individuals eligible for the single-payer system, including all residents, regardless of citizenship. The bill would only allow private insurance contracts for services not covered by the state.
Mark Peterson, a professor of public policy, political science and law at UCLA, said efforts to remove private insurance options may be met with a challenge from the Employee Retirement Income Security Act of 1974. ERISA sets minimum standards for employers providing retirement and health plans in private industry.
However, Peterson added that there were ways lawmakers could attempt to avoid these issues.
"You could create incentives for employers to say, 'Well, gee, I'm gonna drop this insurance coverage and let the state do it,'" Peterson said. "But there are a lot of reasons why businesses want to continue to provide that kind of benefit, so you can't force that change."
A statewide vote on a constitutional amendment would have to accompany the passage of single-payer health care in California to account for a necessary increase in taxes for funding increased health care coverage.
Peterson said that in most political environments, this overtaking of an entire industry often faces political pushback from constituents wary of government-run programs.
Peterson said both Democratic and Republican lawmakers should approach health care access with caution, adding that comparisons between the United States' health care system to other countries' often leave behind key details.
"Both are wrong," Peterson said. "Yes, every advanced … economy, democracy in the world has universal coverage. That's true, except for the United States. … That said, there are all different ways in which countries do that in all kinds of ways that are consistent with their historical development."
Peterson also said COVID-19 has forced many disparities in health care coverage and access to come to light.
"What the pandemic did is essentially throw up fireworks and then bright lights on this huge problem in the American system, which is the disparities and the inequities in who has insurance and who has access to care," Peterson said.
Peterson said frontline workers, who are disproportionately from communities of color, have faced the greatest impact from COVID-19, adding that they have higher chances of contracting the virus, being hospitalized and dying from it.
Jonathan Attalla, a first-year medical student at the David Geffen School of Medicine, said many students felt optimistic about the recent push for more health care access while acknowledging the possible challenges of health care legislation in the state legislature.
"If we see an idea that would, you know, help, let's have a bipartisan effort, where people sit down together, actually talk about what matters as a human being and how we can serve them, and then take their time and studying and implementing instead of just rushing," Attalla said.
Attalla also said he noticed the recent reckonings around social factors determining health care outcomes, adding that the new, revamped medical school curriculum discusses social determinants of health. He said it is imperative to consider financial status, social status and gender identity when providing the best care to patients.
Attalla said he hopes to see more medical providers and students involved in political conversations surrounding health care coverage and access.
"If you look at the conversation that's happening," Attalla said. "Providers and students and residents and people in the medical profession are being left out from the conversation, and it just ends up being a political war."
Kodialam is the 2022-2023 features and student life editor. They were previously a News reporter for national news and higher education and features and student life. They are a second-year communication and geography student.
Kodialam is the 2022-2023 features and student life editor. They were previously a News reporter for national news and higher education and features and student life. They are a second-year communication and geography student.