Women's basketball begins weekend road trip with last-second loss to Cougars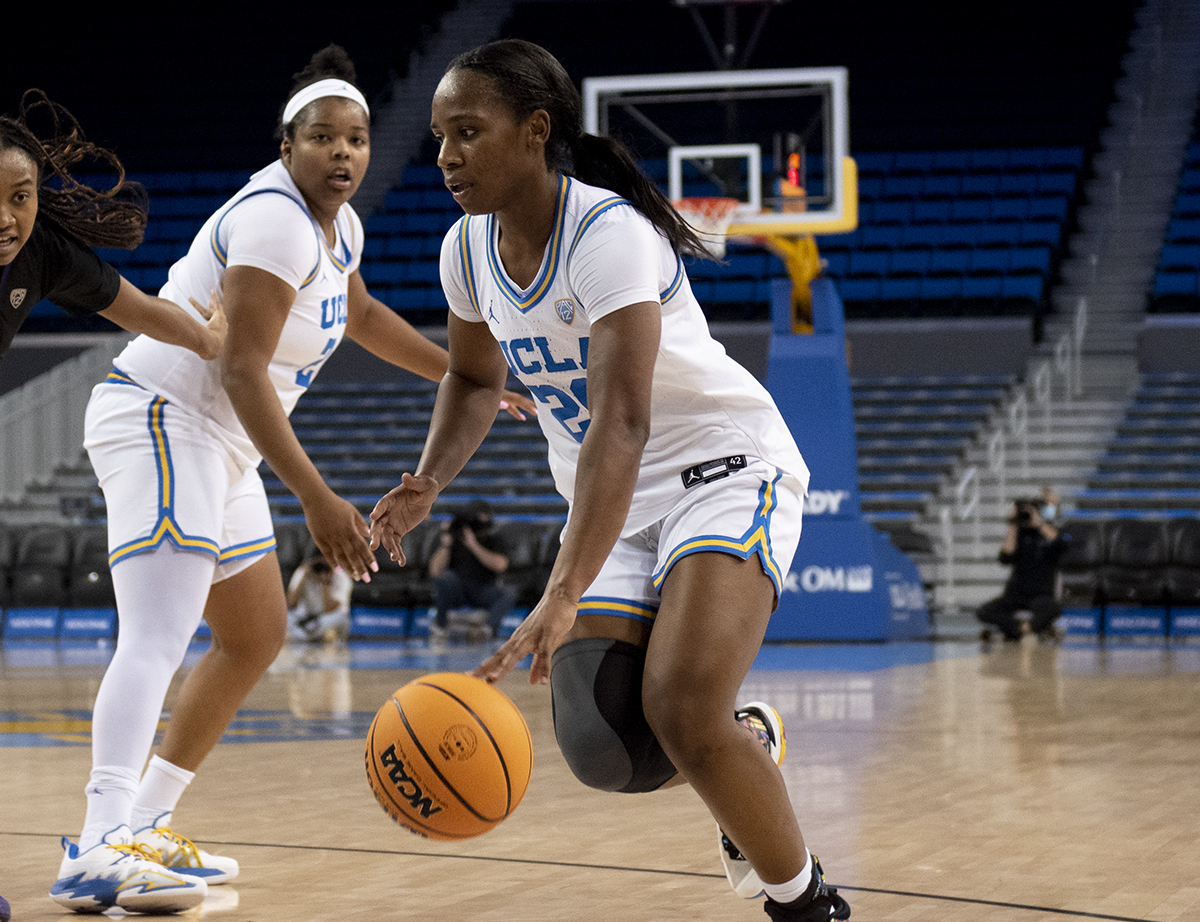 Junior guard Charisma Osborne drives to the basket after coming off a screen from graduate student forward IImar'I Thomas. The duo combined for 41 points on the night on 14-of-29 shooting. (Marc-Anthony Rosas/Daily Bruin)
Women's basketball
---
| | |
| --- | --- |
| UCLA | 65 |
| Washington State | 66 |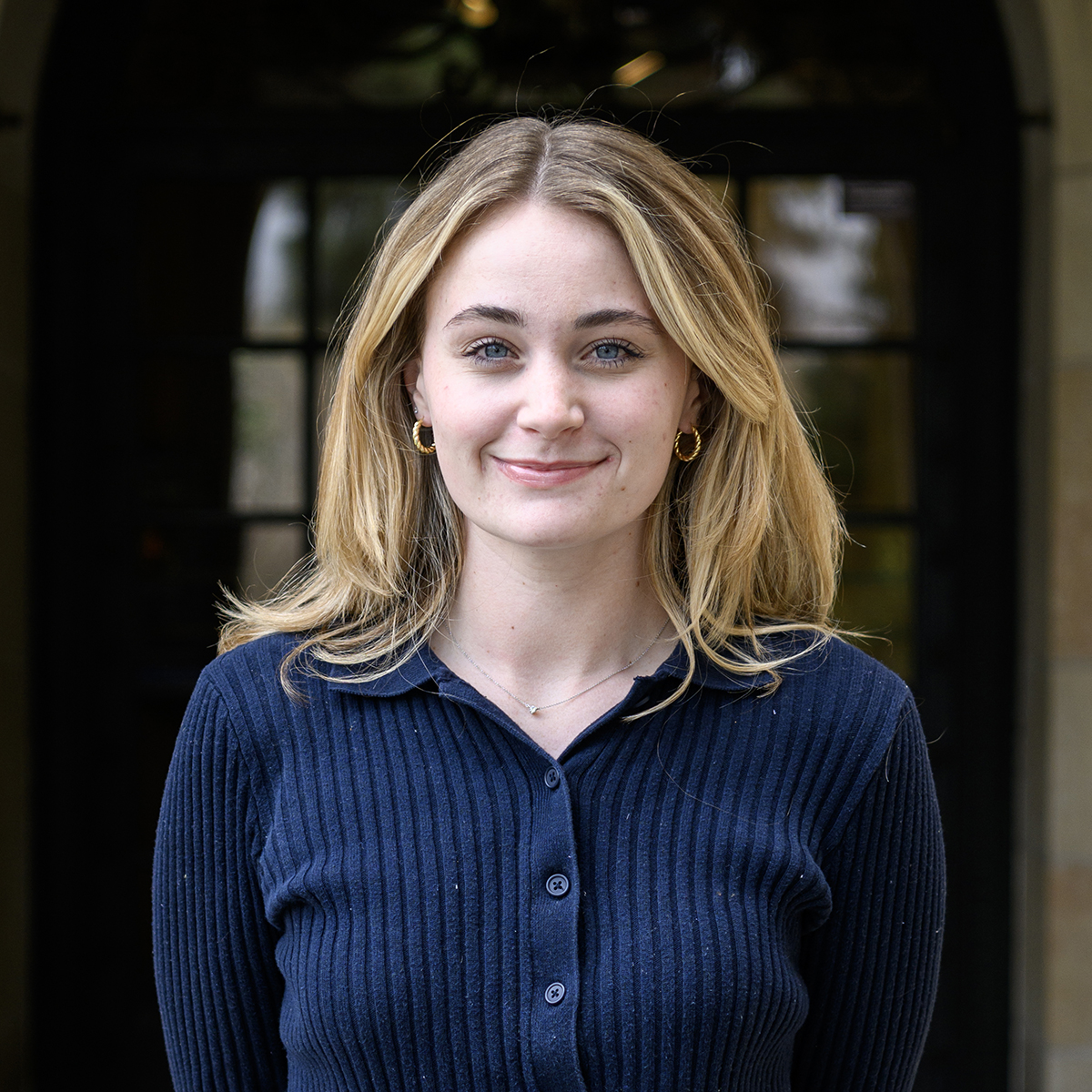 This post was updated Feb. 11 at 10:23 p.m.
In a back-and-forth affair, a free throw proved to be the difference.
UCLA women's basketball (10-8, 5-6 Pac-12) fell to Washington State (15-8, 7-5) by a score of 66-65 on Friday evening in Pullman. The matchup featured 10 lead changes and seven ties with the largest lead of the night from either side being seven until the Cougars converted a last-second and-1 opportunity to secure the win.
"This one really hurts. There's no way around it," said coach Cori Close. "The only option is to continue to grow and move forward and give to each other and try to replicate the things we did well and try to grow in the things that are deficits for us."
The Cougars opened the game with a second-chance basket from guard Bella Murekatete on their first offensive possession before the Bruins' first lead of the game came 2:45 into the game when redshirt freshman forward Izzy Anstey made a layup to make the score 3-2. With the score tied at seven a few minutes later, Washington State scored five straight points to create some separation and lead by three at the end of the first quarter.
After a Cougar layup to begin the second period, a layup and free throw from graduate student forward IImar'I Thomas brought the deficit down to two points. The Bruins trailed for the first 6 ½ minutes of the quarter until tying it at 20 points apiece.
Following a 3-pointer from Washington State forward Ula Motuga, guard Krystal Leger-Walker traded baskets with UCLA on four consecutive possessions to bring her team's lead to 28-24. The guard scored 11 points in the first half, including a 3-of-3 showing from downtown.
To finish out the first half, junior guard Charisma Osborne scored three points – including her first field goal of the game off a reverse layup with a second remaining – to trim the deficit back to one heading into the locker rooms. After shooting a season-low 11.1% in her last game against California on Sunday, Osborne shot 1-of-5 from the floor to record three points in 18 minutes through the first two quarters.
Osborne started the second half with another layup, but UCLA wouldn't make another field goal until 5 ½ minutes into the quarter. The team's only other points until then came off free throws from redshirt senior guard Chantel Horvat – the second of which was the 500th point of her career. Washington State took advantage, extending its lead back to 36-31 midway through the third period. However, four consecutive free throws from Osborne once again brought it back to a point.
"I think we had to settle in, and the game teaches you throughout," Close said. "The team that can have awareness and go, 'OK, what's required of me now? What adjustments need to be made? What does this situation require of me?' I thought we made some really good adjustments in that."
After a missed layup by graduate student guard Natalie Chou with just over two minutes remaining in the third period, the Cougars scored six straight before Thomas ended the run with a layup despite being double-teamed. The Bruins trailed for the entirety of the third quarter and took a 47-42 deficit into the final quarter.
UCLA started the final period with a layup from Thomas and a 3-pointer from Osborne to tie the game 1 ½ minutes into the period. Osborne then gave the Bruins their first lead since it was 5-4 in the first quarter with a free throw, after which the duo combined for six straight points to stretch the advantage to 54-47 and give their team its largest lead of the game to that point.
Osborne bounced back from her first-half performance to finish the night with a game-high 23 points on 7-of-18 shooting, including 3-of-6 from downtown. Thomas closely followed with 18 points while adding six rebounds. No other Bruin scored more than five points.
Osborne said she and Thomas are aware of their responsibilities and pressure to perform on offense – especially when the rest of the team is struggling – but are up to the challenge on any given night.
"Both of us know that we're two of the go-to scorers on the team," Osborne said. "We need a bucket. I think the team also knows what we're looking for."
Thomas continued the momentum with another layup and free throw to extend her team's run to 14-0. Four minutes into the quarter, the Cougars scored their first points of the quarter, which Brown responded to with a layup of her own.
Following a technical foul on Close and a personal foul on Osborne, Krystal Leger-Walker and her sister Charlisse Leger-Walker made four free throws to tie the game again with 3:36 left. The score remained within three points until a layup from Osborne gave her team a 65-63 lead with less than a minute to go. After an empty possession from each side, Krystal Leger-Walker put in a layup off an offensive rebound while drawing a foul with one second remaining to retake the lead for good.
"We don't want any moral victories. We want an actual win," Thomas said. "We need to sit back and actually analyze what we did wrong as a team and be ready to come back on Sunday."
With the one-point defeat, the Bruins have now taken five conference losses since Jan. 26 and fallen to 1-3 in true road games this season.
Whitaker is currently an assistant Sports editor on the women's basketball, women's soccer, beach volleyball and cross country beats. She was previously a contributor on the women's basketball and beach volleyball beats.
Whitaker is currently an assistant Sports editor on the women's basketball, women's soccer, beach volleyball and cross country beats. She was previously a contributor on the women's basketball and beach volleyball beats.