Weekend preview: Feb. 10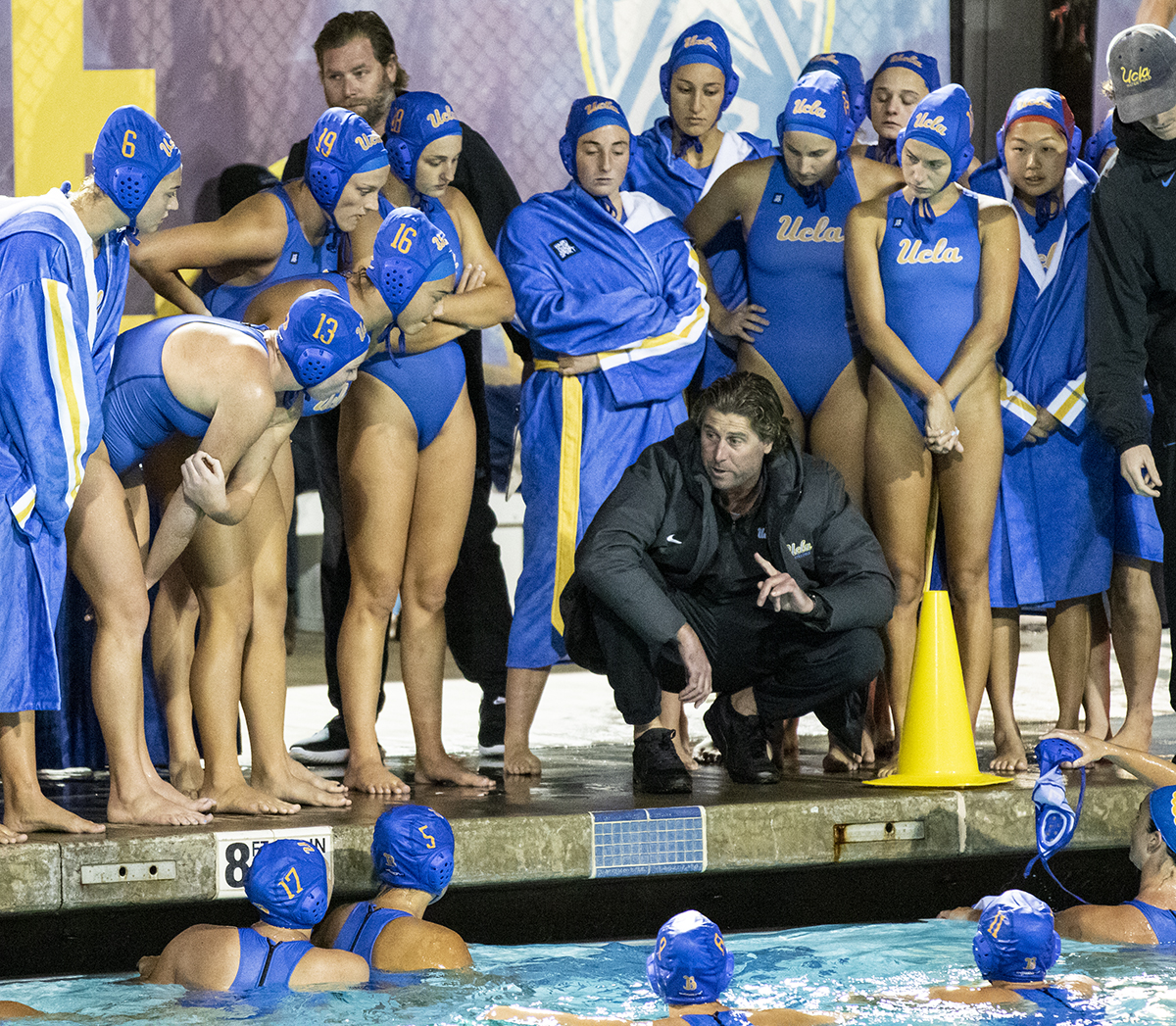 Coach Adam Wright instructs his team. Wright and No. 3 UCLA women's water polo will take on the Triton Invitational on Saturday and Sunday
for the first time since winning the tournament in 2020. (Mattias de los Rios Rogers/Daily Bruin)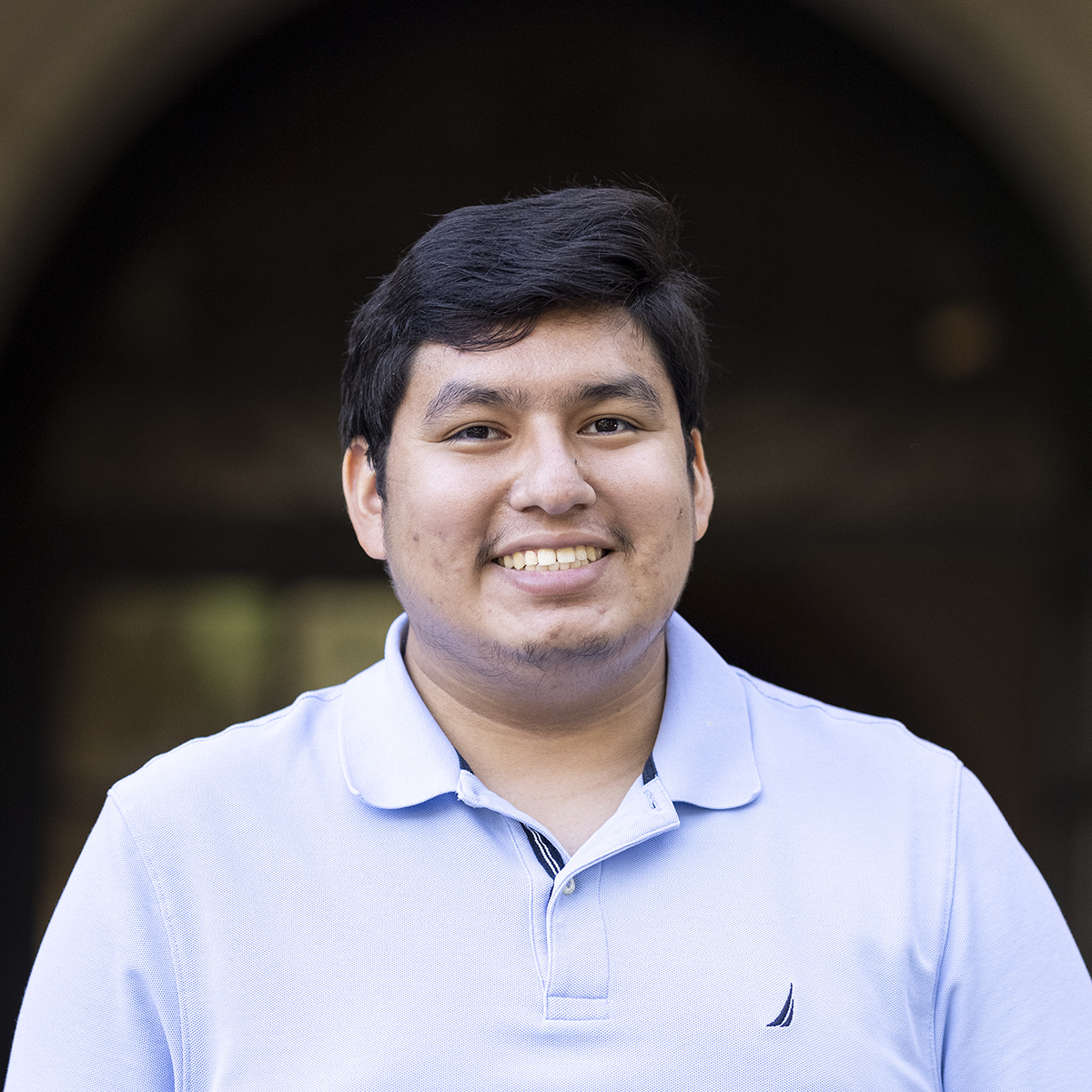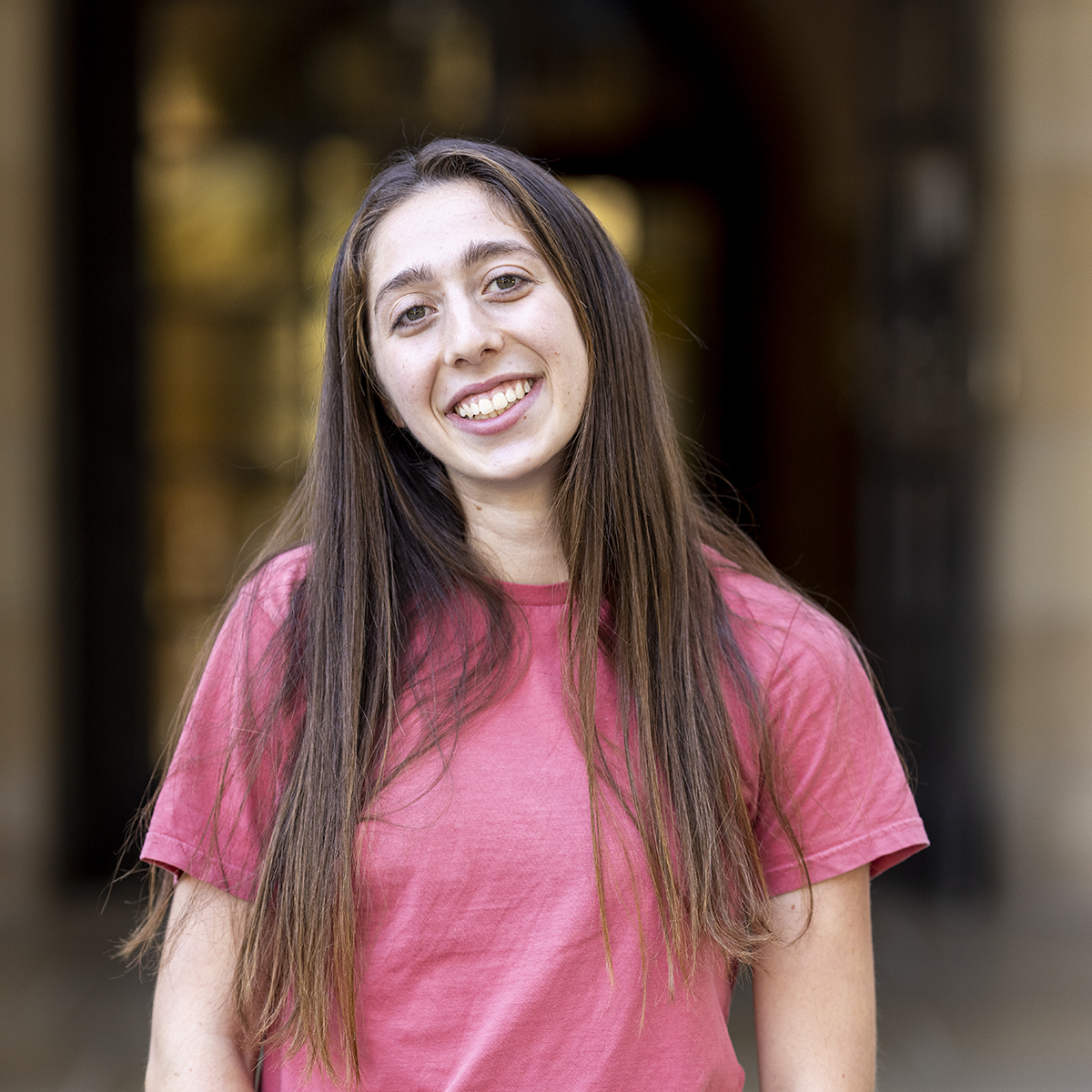 Women's water polo
Ricardo Garcia, Daily Bruin reporter
The Bruins are traveling for a weekend tournament for the third time this season.
No. 3 UCLA women's water polo (11-0, 2-0 MPSF) is headed to San Diego on Saturday and Sunday for the Triton Invitational. The tournament will feature multiple teams ranked in the top 25.
The blue and gold was placed into bracket B along with No. 12 UC San Diego (4-2), No. 19 San Diego State (0-2) and Santa Clara (1-1). The Bruins will play in the tournament's opening game against the Broncos on Saturday morning.
In the early part of the season, coach Adam Wright said he is still working through new lineup permutations.
"I'm trying a lot of different combinations, and that's all for a reason," Wright said. "You want to get experience and see how people are playing."
After UCLA's exhibition loss to No. 1 USC over the weekend, Wright said his team needed to adjust to feeling discomfort against physical styles of play.
"We have to embrace being pressed," Wright said. "We have to embrace feeling uncomfortable when they're playing physical with us."
In the last edition of the Triton Invitational in 2020, the Bruins took home first place for the first time ever, defeating the Trojans in the championship game. At the time, the victory was the first over USC for UCLA since Wright became the coach of the women's program.
The Bruins and Trojans could meet officially for the first time this season should both teams make it to the first-place game Sunday.
UCLA's weekend will kick off Saturday at 8:30 a.m. against Santa Clara.
Swim and dive
Sabrina Baker, Daily Bruin contributor
The Bruins will host their last dual meet of the season against their crosstown rivals.
UCLA swim and dive (3-4, 1-4 Pac-12) will host No. 11 USC (4-2, 3-2) at Spieker Aquatics Center over the weekend for a two-day dual meet. The Bruins are 17-29-1 all time against the Trojans, but UCLA placed above USC at last year's Pac-12 championship.
Coach Jordan Wolfrum said she is excited for this meet because of how well the Bruins did last year against the Trojans.
"This one, for both teams – us and the team across town – is always a really exciting meet," Wolfrum said. "It is always a really fast meet. It is always a really intense meet, so this one definitely has a different feel to it."
Last year, UCLA competed at USC's pool during the regular season, where the Bruins were able to win 151-148 over a two-day dual meet. The win was clinched in the final event of the meet, the 400-yard freestyle relay.
Wolfrum said swimming at Spieker Aquatics Center gives the Bruins an advantage in this rivalry.
"We won last year across town," Wolfrum said. "But I think that there is an extra feeling of confidence from being on your home turf, with your fans in the stands, in the pool that you know. There is definitely an edge to be had."
Track and field
Caleb Freeman Sacker, Daily Bruin contributor
Two weekends ago, the Bruins sent separate teams to compete in Washington and New Mexico.
They will do so once again this weekend, as UCLA track and field will be splitting up to compete in the Husky Classic in Seattle and the Don Kirby Elite Invitational in Albuquerque, New Mexico. Both meets will take place from Friday to Saturday.
The Bruins are coming off a trip to New York last week for the Dr. Sander Invitational Columbia Challenge, which featured season and collegiate debuts for several athletes. Freshman Sydney Johnson placed third overall in her first pentathlon competition with a total of 3,712 points – the seventh-highest mark in UCLA history.
Another freshman also got her first taste of the indoor season by competing in the mile. Mia Kane recorded a time of 4:51.63, which placed her ninth overall at the invitational as the first Bruin to cross the finish line. On the field, freshman Lyvante Su'emai achieved a fifth-place finish with a toss of 14.76 meters(48-05.25) in the weighted throw.
Coach Avery Anderson said he was pleased with how some of the underclassmen performed in their first meet and places a lot of trust in his athletes.
"The upperclassmen success and leadership they show is why I'm able to sit here and praise the freshman performances," Anderson said. "Nothing here was unexpected. It's still very early. It's just a matter of continuing to work and getting to our common goals."
Events will commence at the Husky Classic Friday at 11 a.m. and will run until Saturday, with the Don Kirby Elite Invitational taking place on the same days.
Men's tennis
Zoe Moskowitz, Daily Bruin contributor
After dropping two dual matches over the weekend, the Bruins have a chance to bounce back.
UCLA men's tennis (2-3) will be hosting a dual match Sunday against UC Irvine (1-3) at the Los Angeles Tennis Center. Coming off a road trip to the Bay Area, where it lost to both California and then-No. 12 Stanford, the team is back at home to compete in the nonconference matchup.
Associate head coach Rikus de Villiers said this upcoming match will be a great opportunity for the team to shake off the loss and focus on applying what they learned.
"They're looking at themselves and saying, 'Look, this is what I need to do better for the team to get where we're going,'" de Villiers said. "Hopefully, we'll be able to play better than we did (against Stanford)."
In their previous two matches against the Anteaters in 2021 and in 2020, the Bruins won 7-0 and 4-0, respectively.
De Villiers said he's hoping the team will improve upon the mindset and attitude it needs in order to win big sets and bring that energy this weekend.
"Everybody's starting to figure out how they need to be on the court in order to play their best tennis," de Villiers said. "The guys are going to show up fired up and ready to bounce back."
The Bruins will have the chance to improve their record as they host their second home match of the season against the Anteaters starting Sunday at noon.