LA County passes motion to decriminalize bike violations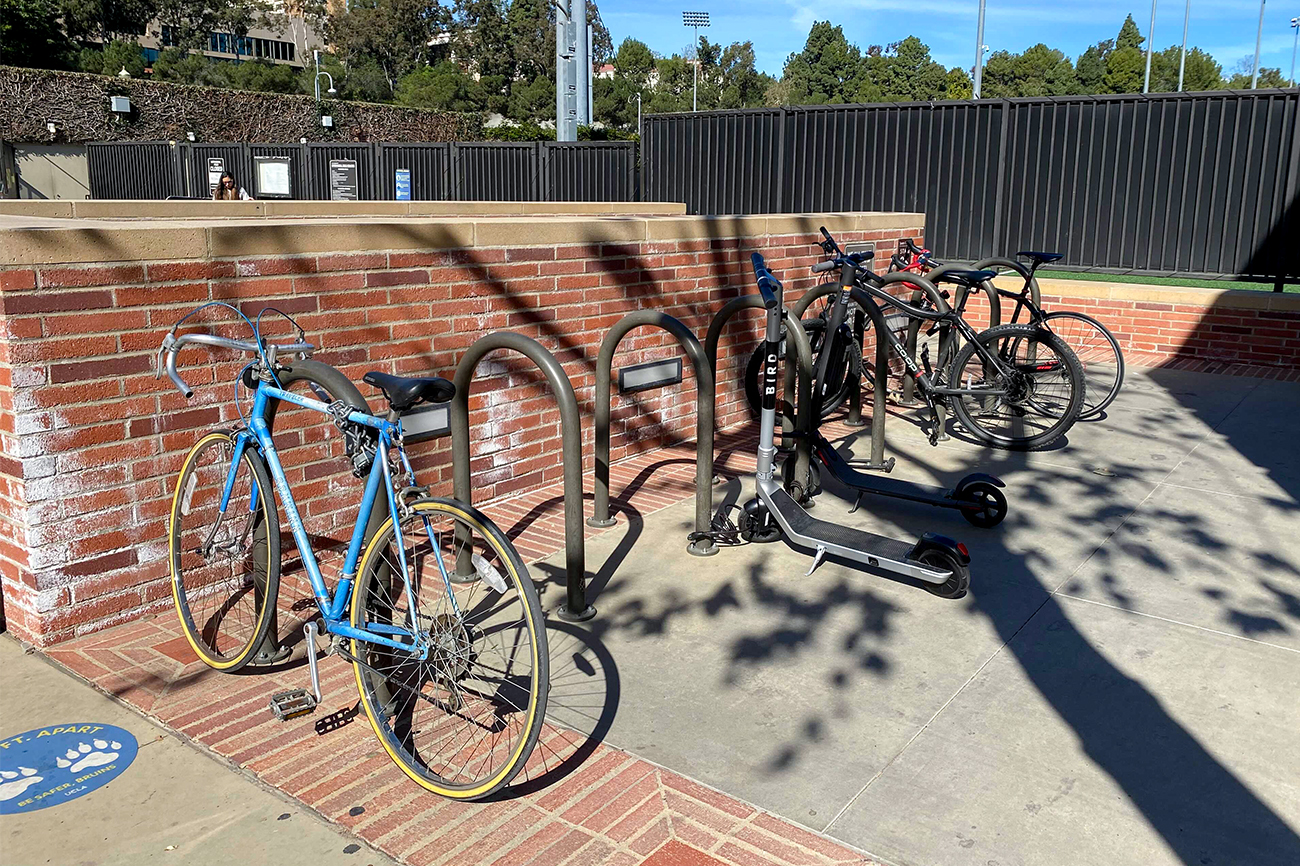 The county of Los Angeles is working to decriminalize biking violations, following reports of racial bias in policing. (Justin Jung/Daily Bruin senior staff)
The Los Angeles County Board of Supervisors unanimously approved a motion in mid-November to take steps to decriminalize bike violations.
The board motion followed a Los Angeles Times article that found racial disparities in how LA County sheriff's deputies handled bike stops.
The board aimed to create diversion programs as alternatives to criminal enforcement in order for cyclists to avoid jail time for bike violations. They also hope to allow cyclists to ride on sidewalks in certain areas that lack bike lanes.
The board motion cited a LA Times article that found that the LA County Sheriff's Department has conducted more than 44,000 bike violations since 2017 and that about 70% of cyclists stopped were Latino.
"According to that analysis, the stops have been used by the Sheriff's Department as a tool to 'fight crime;' however, searches conducted during these stops resulted in finding illegal items just 8 percent of the time and seizing weapons less than 0.5 percent of the time," according to the board motion. "These bike stops also occurred at greater rates in communities of color such as unincorporated East Los Angeles than in more affluent neighborhoods throughout the County."
The LA County Sheriff's Department spokesperson Trina Schrader said the department conducts bike searches to prevent criminal activity on bikes, which can happen unnoticed and faster than on foot, avoiding police intervention.
Furkan Yalcin, the president of the North Westwood Neighborhood Council, said he agrees with the county's motion to decriminalize bike violations and that there must be a citywide focus on implementing safer infrastructure for cyclists and pedestrians.
The LA Times also found that 8% of the stops were for riding on sidewalks, including in neighborhoods lacking proper bike lanes.
UCLA Transportation spokesperson Katherine Alvarado said in an emailed statement that the university has been working for accessible bicycling on campus, including lowering vehicular speed limits to 20 miles per hour in 2017 for safer access and allowing cyclists to ride on sidewalks outside of designated Dismount Zone areas.
"The university feels it is important to stop all bicyclists who have committed a moving violation," Alvarado said. "Doing so helps keep all commuters, including bicyclists, pedestrians and drivers, safe from a potential collision."
According to the California Transportation Injury Mapping System, LA is the most dangerous city in California to ride a bike, with more than 18,000 logged bike accidents between 2015 and 2019.
Yalcin said the city should implement infrastructure for safer protective bike lanes, like those seen in Venice and Downtown LA.
The county is in the process of studying plans for biking reform, according to the LA Times.