Out of Bounds: National Championship or Bust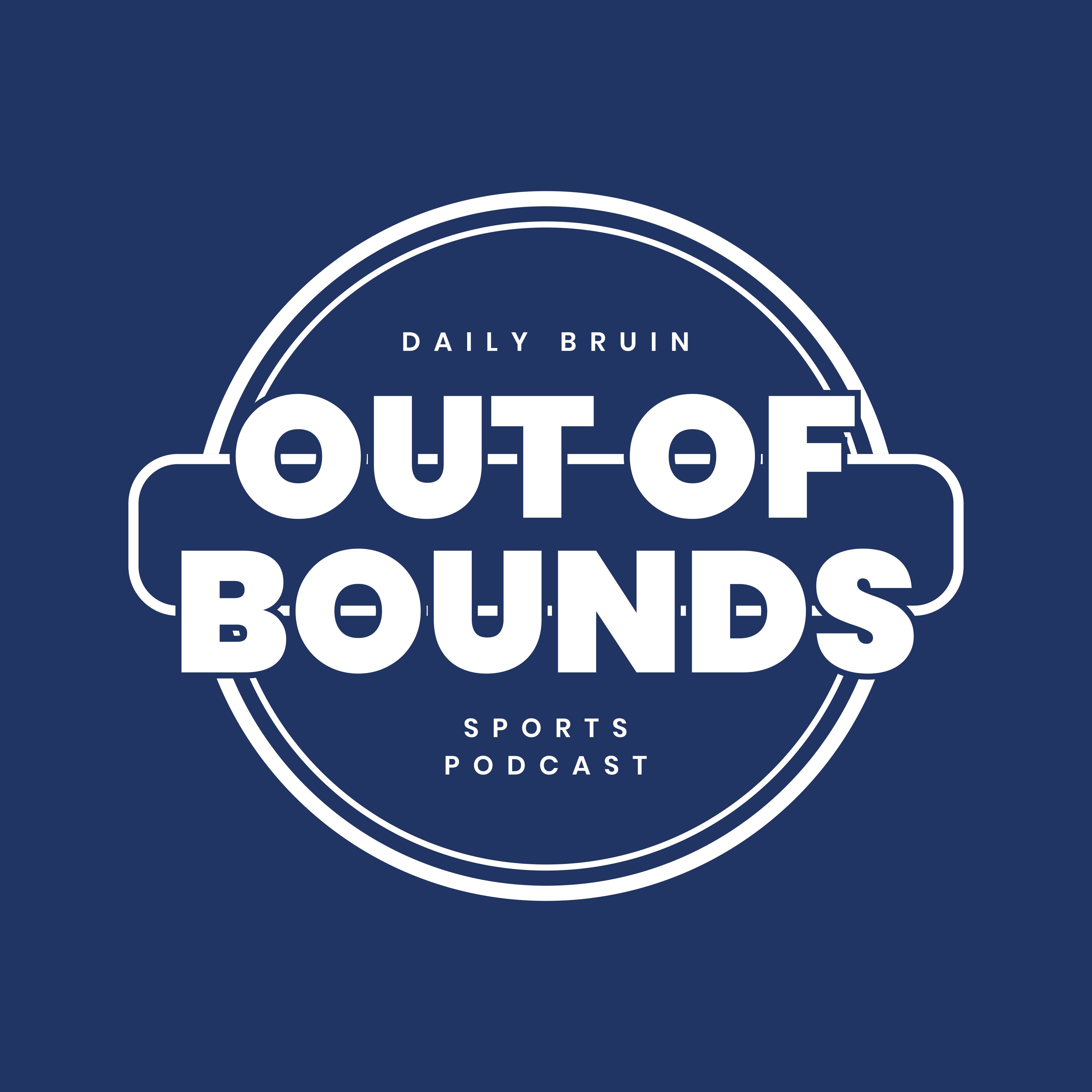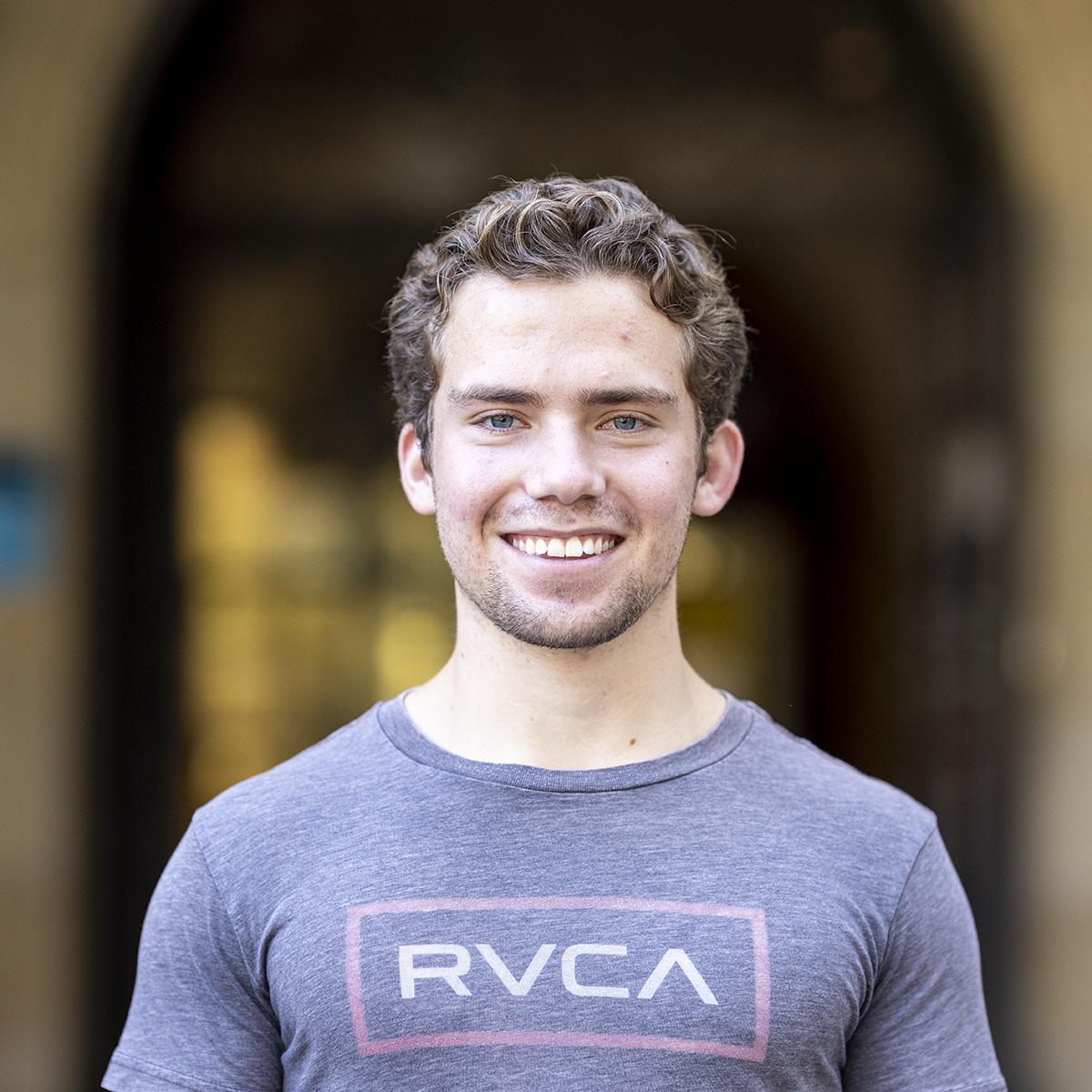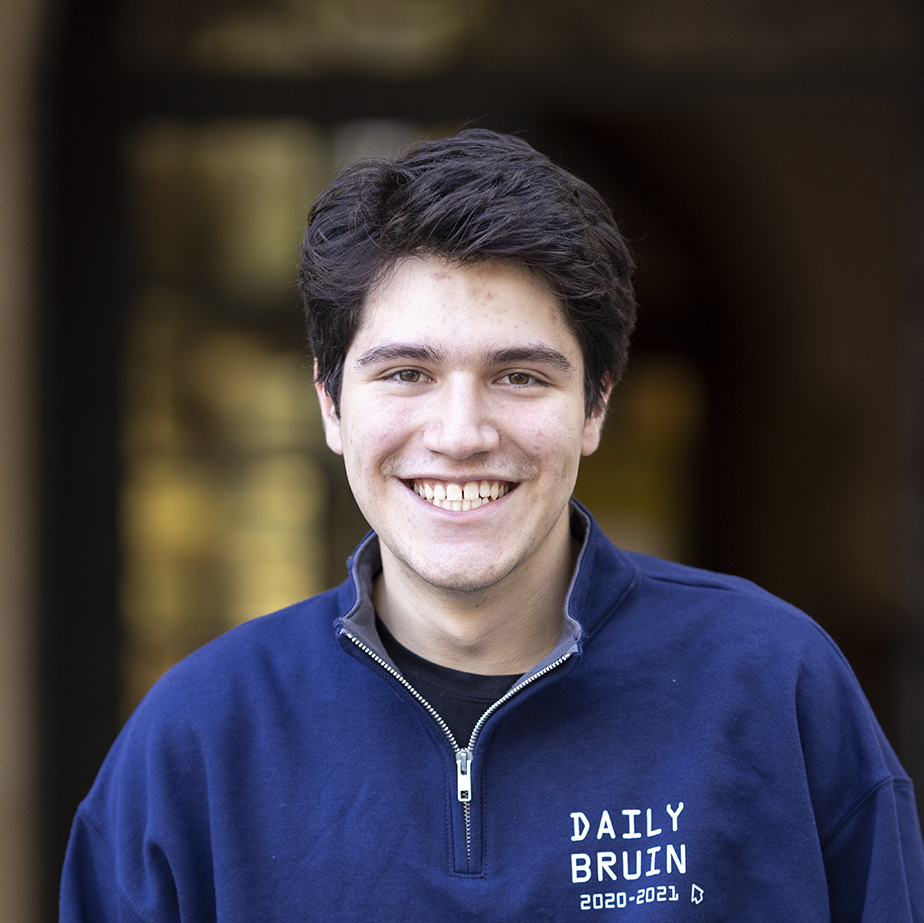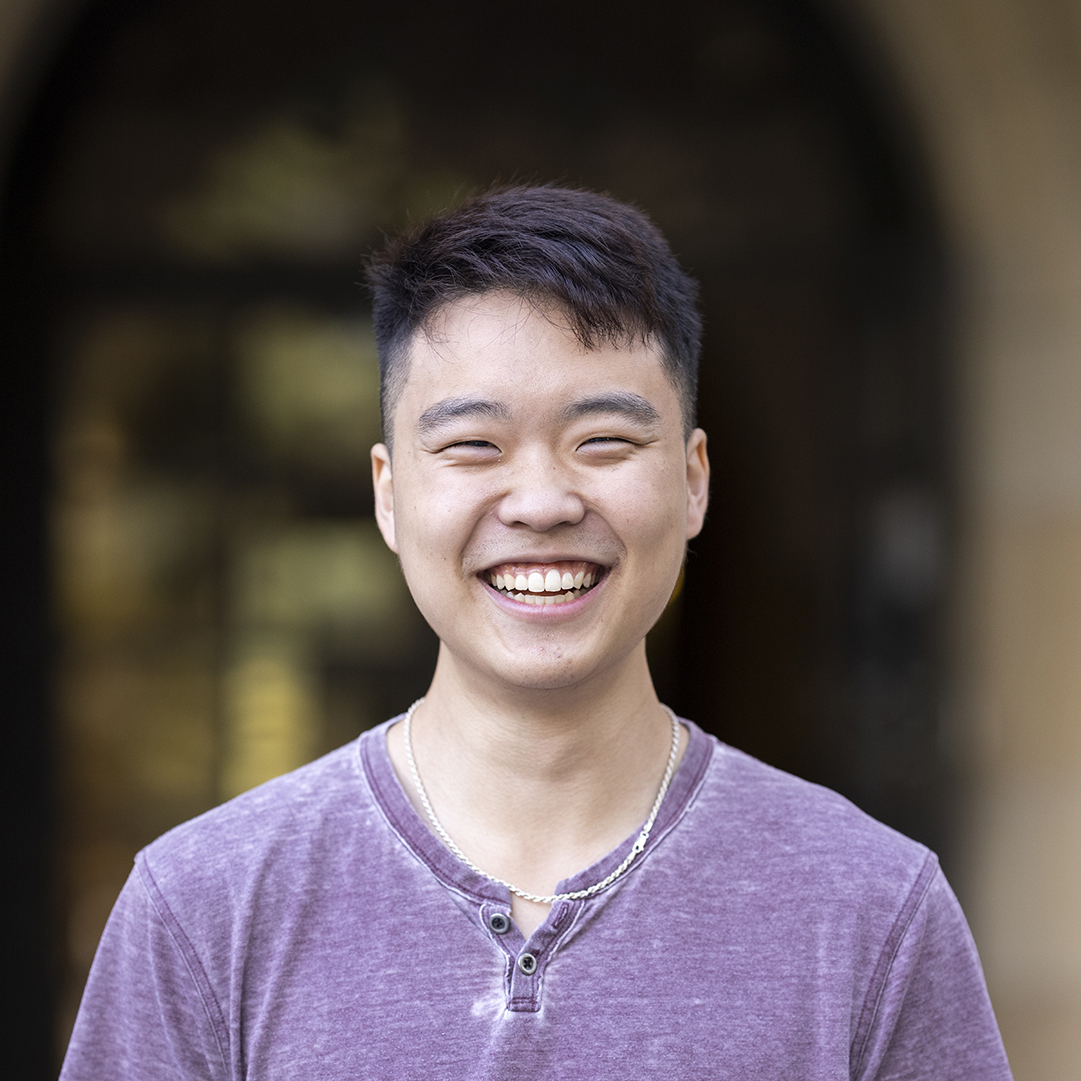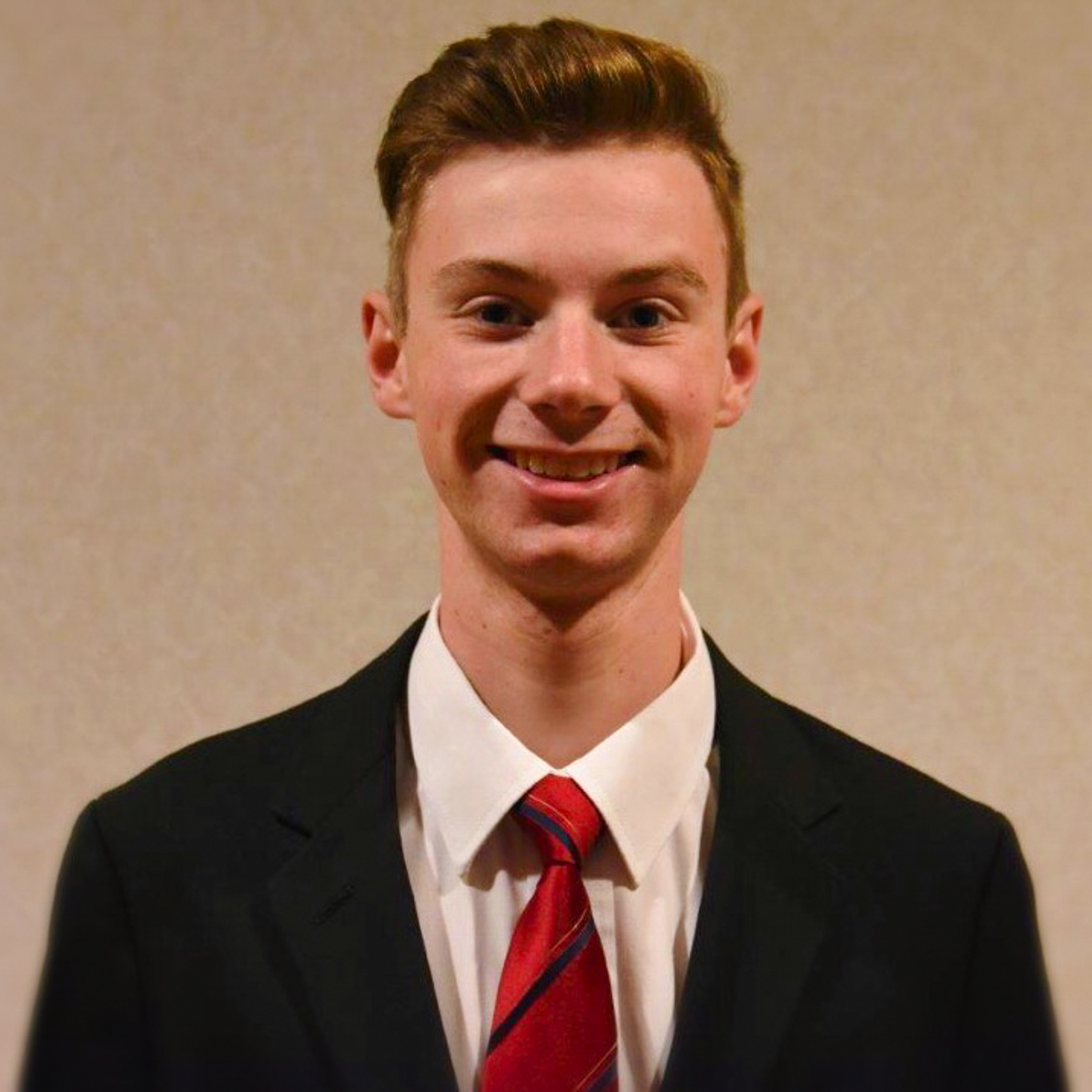 In this episode of "Out of Bounds," Daily Bruin's sports podcast, Sports editor Jon Christon and assistant Sports editor Francis Moon discuss women's and men's basketball and their upcoming games. Later, assistant Sports editor Sam Settleman and Daily Bruin senior staff Kyle Boal talk women's water polo and the team's shot at the national championship.

Jon Christon: Hi, my name is Jon Christon, and this is "Out of Bounds," Daily Bruin's sports podcast.
JC: All right, welcome back everyone. Thanks, everyone, last week for listening, or two weeks ago. We took last week off, but we're back again. We have a fun show planned for everyone. We're going to talk about basketball. Basketball has some big games coming up. We're going to preview those. And we're also going to save a little segment at the end for everyone's favorite sport, women's water polo. But, just to start off, I'm joined by assistant Sports editor Francis Moon. Francis, how are you?
Francis Moon: Hey, I'm pretty good. Happy to be here. Thanks for having me.
JC: Love to see it. Francis, have you ever been on a podcast before?
FM: No, I actually haven't, so this is my first time.
JC: Podcast debut. That was me two weeks ago. Good luck. It's harder than it looks. I'll just say that. But, yes. So, we started with men's basketball last week, so why don't we start with women's basketball this week? Francis is the women's basketball beat editor, just as I was last year, so we both have a bit of familiarity with this. So, yeah, just before we get started with anything about the nitty-gritty about women's basketball, Francis, I just want to hear your thoughts. Women's basketball is 9-6 this year. It's their worst start in the last few seasons. How would you characterize this UCLA women's basketball season so far? Do you think it's a bit of disappointment? Is it bad luck? What do you think it is?
FM: Yeah, so this season, in general, coming in, it was just a lot of unknown and mystery attached to it. You know, obviously, Michaela Onyenwere was their best player for a couple of years. And then she went to the WNBA where she's doing really well – won rookie of the year – but that kind of left the team with, you know, not much scoring outside of Charisma Osborne. But when they signed, you know, all those graduate transfers, that was supposed to be, you know, like a fresh start and like a reset for the team after going through a season where basically they had like, a quarter of their games postponed and got upset in the NCAA tournament. So I do think that it's a lot of disappointment. But a lot of that disappointment isn't really in their control because, you know, like, while one of the most important additions over the offseason was Gina Conti, and her absence is very clear on the floor. Both Charisma and Jaelynn Penn have like openly voiced that they don't want to really play point guard or aren't totally comfortable in that role. So I think that the lack of a true floor general is like their main problem right now. But, yeah, in general, it's definitely been a bit of a disappointment, the way they started with, you know, the expectations that were attached at the beginning of the season.
JC: Yeah, and it looked like they were starting to turn a corner there for a bit when they beat USC, back-to-back games swept the season series against the Trojans two straight years. Looked like they had some momentum, looked like they were starting to finally get a little healthy. And then, obviously, they lost. They played a close game to No. 8 Arizona. It was close throughout, but they lost by, ended up losing by 11 – first home loss in the season. But the biggest part of that game was, again, obviously, you kind of touched on it with just injuries. But Charisma Osborne got injured, and that is a huge loss. She's really the focal point of that team. She really is, like, really, the entire offense essentially. So that was a huge loss. And then, with that injury, they didn't have seven scholarship players because of injury, and they had to forfeit their game against Oregon. That was supposed to be a big one at Oregon. Those are always fun, but it counts as a conference loss in the standings. And then they had to go off to Corvallis where they did end up having enough people to play, but they lost by 14 – another game that was close, another game they weren't expected to win but kept it close. And then just at the end of the game there, they weren't able to keep it together. Just how deflating do you think this, the stretch is? Because obviously they have the back-to-back wins against USC, but then they lose Arizona, Charisma gets hurt, they have to forfeit a game and then they lose to OSU. So just on top of all the injuries, a lot of losses are stacking up. Just— do you think there's any chance they can get any of that momentum back as we hit the stretch around here coming up?
FM: Yeah, so a lot of people were saying, like including the players, that, you know, those back-to-back wins over USC may be a turning point for the season. And obviously that's kind of been derailed. But those last two losses last week were actually the two biggest losses for the team this whole season back to back. And with the forfeit, that's like three straight conference losses. So to fall from second to sixth in the conference within a week is pretty deflating for the team. But what makes it worse is the fact that, you know, in both losses, they managed to keep it close. Obviously they're kind of outmatched without Charisma Osborne, but they've managed to keep it close and keep the game within single digits and actually held the lead against Arizona without Charisma, who went down in the third quarter in that game. They had the lead up until the four-minute mark, but they gave a bit 12-0 run to end the game. So they kind of collapsed late. And then the same thing happened against Oregon State where they were outscored 19 to 4 in the last five minutes aside from a 3 at the end in the last second that didn't really count, so— or that didn't really matter, sorry. So just like the theme of the last week was just, you know, they managed to keep it close and fight despite not having, you know, like a full personnel. But, in the end, they just couldn't keep up and, you know, they like really need to figure out how to close games better because their field goal percentage defense gets a lot worse in the fourth quarter consistently across the season. So these past two games have definitely been really the deflating for the team, and we can only see like how they do without Charisma depending on if she doesn't come back next week as well.
JC: Yeah, but so those injuries. I know you mentioned Charisma is, got hurt. Gina Conti has missed the entire season so far. People like Angela Dugalić was supposed to play a big role – she's hurt. Jaelynn Penn is hurt. But, there is a chance this team can get healthy by the end of the season. Correct me if I'm wrong, but none of those injuries have been announced this season ending, right?
FM: Yeah, only Emily Bessoir is out for the season.
JC: Yeah, Emily Bessoir tore her ACL preseason, but everyone else still has a chance to come back. So this time kind of reminds me of 2018-19. Obviously, that was before either of us were students here at UCLA, but I remember tracking them from afar a little bit. They struggled to start the season. In fact, this is the last time they started 9-6 overall was that 2018-19 season. They had a few losing streaks. They just took a very frustrating season, and then they were able to win 10 of their last 12 regular season games, pick up some momentum and make the Sweet 16 that year. Everyone remembers they upset Maryland as a six seed in that tournament. And then they fell to UConn, who's a great team who beat them this year. So it was obviously all in all successful season that year. So I think there is some hope for that. Do you think there's a chance that this team can kind of piece it together as the season goes on? Or do you think this stretch is just too much to overcome?
FM: I do think there's a chance, but I think it completely just rides on whether or not Gina Conti and Charisma and Jaelynn Penn are all completely healthy. Because those three really are, like, what keeps the Bruins backcourt, or UCLA's backcourt going, you know, without them, their offense is kind of very stagnant. And like you said, in 2018, they had the same exact start that the team is having this year with a 9-6 record. But another similarity is that they had two separate four-game losing streaks, like one early in the season and then one early in the conference season, but they also had two six-game winning streaks in the same season, and that's kind of how they managed to still make the Sweet 16 in the NCAA tournament. But, yeah, like, similar to that this year, you know, every single loss they've had so far has either come before or after another loss. Basically just saying that, every single time they have a loss, it comes in a streak. But, on the other hand, like they do, they have pieced together a couple winning streaks. For example, two weeks ago with the two games against USC. So I think that what it comes down to is whether they can get stronger contributions from the rest of their players aside from, you know, Osborne and IImar'I Thomas, especially with Gina Conti out. So, you know, that season it was Michaela Onyenwere, Kennedy Burke and Japreece Dean, who kind of carried the scoring a lot of the nights. You know, like from the bench, no one scored more than 4.9 points per game. And like similar to that, this season, it's been Charisma, IImar'I Thomas and Jaelynn Penn. Besides those three, no one averages more than 6.2. So, I think just that imbalance with scoring is what's really affecting them. And if they can get that figured out and get more contributions from someone like Dominique Onu, then they for sure can turn around and go deep in the tournament this year.
JC: Yeah, I think Dominique Onu is an interesting case because obviously she reclassified last year so this was supposed to be her freshman year, but she played last year a bit halfway through the season. And she really wasn't supposed to come in and be this team's point guard. Obviously, they recruited Gina Conti, as you said. That, people like Charisma and Jaelynn Penn who are not traditional point guards, they still carry a lot of the ball-handling burden, but she really wasn't supposed to do this. And now, right now, with Penn, Osborne out, Conti out, she's really taken a lot of that ball handling. And I think she's done decent. She's not shooting as efficiently as you'd like. But really, it really is impressive to see how she's able to step up in this. And, really, I think that just characterizes a lot of the team is how they've been able to fight through a lot of adversity this season. I know Cori Close always talks about that, that they don't want to think about it as adversity, but, quite frankly, it is. Playing with seven players, active players, most games is adversity. I know they don't want talking about that. But it's interesting to see them fight. But they have a chance really to, to make a statement against their upcoming matchup. They're going No. 2 Stanford coming up. Last year, they played Stanford in the Pac-12 championship game. That game wasn't close. But historically, they've played Stanford pretty, pretty consistently close. I know my freshman year, they had a big win in Palo Alto. So, just broadly, what are your expectations for the Stanford game? Do you think they have a chance in it? The defending national champion Stanford, I should say.
FM: Yeah, I think that even if the Bruins were at 100% full strength, I think it will be a very tough game for them to win. But you know, it all hinges on whether Charisma Osborne and Penn can come back for the game. Because if not, then it's most likely going to be a blowout. But Stanford is just really strong down low. So whether or not Osborne and Penn are back, it'll be a very tough challenge very IImar'I Thomas. You know, Cameron Brink, she's the best player on their team in terms of both offense and defense. She's had two 24-point games in the past four games, so she's having like a very strong stretch. And UCLA wasn't able to slow down Sam Thomas or Taya Corosdale against Arizona and OSU, who were their starting forwards. So I think that Cameron, or Brink, is really going to continue the streak against UCLA. And what's interesting about that, about Stanford's last game against Arizona last week is that most players or everyone else had off games. But Cameron Brink put up 25 on 10-of-12 shooting, and that was kind of enough for them to get past Arizona, who obviously UCLA lost to last week. So you know, all of this is just pointing to a big loss. But yeah, it just comes down to whether they can contain their frontcourt, really, whether or not Osborne and Penn are back, but either way, it'll be the toughest game of the year so far.
JC: Do you have a score prediction? How badly do you think they're going to lose? I guess what margin do you think it's going to be?
FM: If it's the same team as Sunday, then I'd say they'd lose by at least 20. So I'd say like 46 to 66 at least. But if Osborne comes back, then, maybe lose by 10, so 56-66.
JC: Interesting. Yeah, fortune's not looking great for them. But transitioning here, they're not the only UCLA basketball team with a top-10 matchup this week, men's basketball playing at Arizona, No. 7 Arizona. That— they switched spots in the rankings. It's funny, last week they played, UCLA was No. 7, Arizona was No. 3. This week, after UCLA beat Arizona last week, UCLA is now No. 3 and Arizona is now No. 7. But yeah, this is a obviously a big game for UCLA. The winner of this game gets sole possession of first place. Right now UCLA owns first place through a tiebreaker through their head-to-head victory. So it's really a, it really is a huge game with tons of implications for the Pac-12 standings. I know, Francis, you went to the Arizona game with me. You covered it with me. What was your impressions of the team? Because I know you hadn't been to a game yet this year before that one. So just watching them for the first time, like in that Arizona game, what were your impressions of this men's basketball team?
FM: That was my first game, actually, since my freshman year, so in over two years, and just the first thing I noticed is just the vibe of the crowd is just completely different. You know, my freshman year was, well, first of all, not nearly as full as the Arizona game last week. But, you know, with the hype around the team, I think that that's one major thing that I noticed. But with the team itself, you know, obviously the defense has been a talking point over the last three games, but especially against Arizona, who was obviously ranked top three in the country when they played them. They held them to their lowest scoring total of the season. And I think a lot of that just comes down to their perimeter defense. You know, they just did a really consistent job of locking down on 3-pointers from other team, from their opposing teams last week. But especially against Arizona, you know, Kerr Kriisa is one of the top shooters of the whole conference, but he shot 0-for-12 in the game. And they also lead, or they also held Arizona's leading scorer Bennedict Mathurin to 5-for-22 shooting. So I think efforts like that, if they continue, that will definitely lead the team into the right direction going into the tournaments.
JC: Yeah, obviously the defense is what everyone's looking at. This is— they're ranked in the top 10 in KenPom right now, defensive efficiency, adjusted defensive efficiency. And they've held their last few opponents under 60 points. They only gave up 43 points to Stanford on Saturday, which is just incredible, considering Stanford had beaten USC twice this year. USC is a good team. So their defense is off the charts right now. That Arizona team they played last Tuesday was, it still is, top three in the nation in all the country in scoring. They're averaging more than 85 points a game, they played at one of the fastest paces in the country. Obviously, they're the best offense team in the Pac-12. And UCLA was just able to shut them down completely. I think that the key thing with that I think they were able to really shut them down and like you said, as a shooter, Kerr Kriisa – Tyger Campbell won that matchup, really quite frankly. 0-for-12 shooting from Kriisa, 0-for-9 from beyond the arc, as you said. So I really think if he plays just a little bit better, I think Arizona that game would have been a lot closer, there's a few moments there when they got within eight points, it looked like they're having some momentum and then Kriisa would miss a shot and then someone on UCLA would make a shot and that really changed the tides, but if Kriisa shot like 2-for-8 instead of 0-for-12, I think that's a, that was a completely different game. But also, I mean, UCLA— It's not like UCLA had a bad offense. A lot of times you hear a team say they played good defense, it means they played bad offense. They scored 75 points against a really strong Arizona defense and they really limited Christian Koloko, usually averages more than three blocks a game, only had one block against UCLA. They're really effective in turning into the possession-by-possession game, I think. We're— you know, obviously Arizona wants to run and transition. Tommy Lloyd, their new coach is from Gonzaga, spent 20 years up in Spokane, and really got that from Mark Few. He likes to run and likes to run and transition a ton. But UCLA didn't let them do that. They only had three fast-break points against them and they're really turned into possession-by-possession game, stretch the big out from underneath the basket and was really able to attack down low and they're able to make their shots, which is impressive. So it sounds— we're filming this on a Monday night. Obviously, the big things that are going to affect this game are who's going to be healthy for UCLA. As you said with the women's team, they're dealing with injury and men's team is also dealing with absences. Johnny Juzang was in COVID protocols since last Thursday before the Cal game. Jaime Jaquez Jr. injured his ankle against Stanford. And Jaylen Clark has been in concussion protocol for the last week. So we're not going to speculate who's going to play and who's not, obviously the game changes a ton for them. But, just thinking that maybe even obviously, if Jaime comes back, he's probably not going to be 100%. Juzang may not have his conditioning back under him yet. So what are your expectations, Francis, for this week? You know, going into McKale Center is always a tough place to play. UCLA has won a few games in a row at McKale Center, so they do have some momentum on their side. But, obviously, this could be the biggest game in Pac-12 season this year for any team. So, what are your expectations going into this game? Just setting aside the injuries for now, what do you think could happen? What do you think's going to happen?
FM: Yeah, like you said, the McKale Center is definitely a very tough place to play. So just because they won last week, that doesn't guarantee that they're going to get a win this week. But, at the same time, just with the momentum that they have, and the defensive ability that they're showing in the past two games, past few games. I am being a bit optimistic and saying that I think they do have a really good chance to pick up another win, you know, obviously like Arizona is going to come back with a different game plan in terms of their offense and perimeter offense. But, this team has shown that it can rise up to the pressure, obviously last season with the tournament and some big games this year, some big wins this year. So, I think that they'll do so once again, and it'll be a close game for sure. But I think they can definitely pull out the win again.
JC: Yeah, I think that's, like you said, they play up to big games, but they've also been known to like play down to their opponents sometimes. But really, that's why it was most impressive last week because they really, that was a statement game for them. A lot of— the tide was starting to turn on them after that Oregon loss. People were wondering if they were a top-five team if they were the best team in the Pac-12. And they really just punched Arizona in the mouth and really said, "No, we're the best team in the conference." And now they're No. 3 in the nation. And now they have a chance to back it up. So I think this is a huge game. This might be the most important regular-season game in the Mick Cronin era. I'm excited for it. Like you said, I think it's going to be close. I don't think UCLA is gonna win by double digits this time around. I don't think Kerr Kriisa going to shoot 0-for-9 from 3 as he did last game. And that was really key to UCLA's win. So I think it's going to be close. Depends, obviously, with Juzang and Jaquez and where they are medically, but I think Arizona is going to come back and, really, they're not going to be happy about after that last game. They were supposed to be, you know, they were the top-three team and they, they're mad that they got punched in the mouth, and they have a chance to make up for it. So I think it's gonna be close. I think Arizona, if I had to put money on it, I'd probably lean Arizona right now. Just given all the uncertainty around UCLA, but, we'll see. It's going to be a big game for sure. One of the biggest games, like I said, of the Pac-12 season, of the Mick Cronin era. First place on the line. All the superlatives you can think about this game, they're there. So really, really interesting weeks to come for both men's and women's basketball. Top-five matchups on the horizon, let's see what happens. But, yeah, that's going to wrap up our basketball talk for now. Francis, thank you for joining me.
FM: Yeah, thank you for having me.
JC: Next up, I'm going to be joined by assistant Sports editor Sam Settleman, who was on last week, and Sports senior staffer Kyle Boal to talk about women's water polo. Women's water polo is just starting their season back up, and these are two water polo experts at the Daily Bruin. So, I will leave it with Sam.
Sam Settleman: Yeah, I mean, Kyle, you and I covered this team a season ago coming off a big win in the semifinals in the NCAA tournament last year over Stanford, but then obviously a huge loss to USC in the national championship. So, at least they got a little experience under their belt coming into this year. Lost a couple of seniors but obviously added some big names in Maddie Musselman and others. So just talking about the expectations for this season, started off 9-0, where do you think this season lies for this team?
Kyle Boal: Yeah, so just going back two years ago back in 2020. This team had supposedly, quote-unquote, "turned the corner." And that was the year that Adam said, coach Adam Wright, of both the men's and women's team, said that they can win the national championship, they have enough pieces to do it. And that was the goal. And in 2020, they were 19-2 and, of course, COVID-19 happened, and the pandemic cut the season short. And that was that. They come back the next season, and they're ready. And they believe that they can do the national championship again. But they had some stumbles in the regular season. They had an unusual loss to Arizona State. But still, they were beating USC, and they were beating Stanford. In fact, they were the only team to beat USC that season. And they did so on Senior Day, which was a great moment for those seniors. So the team expectations are absolutely to win a national championship. Everyone believes that, as you mentioned, they added some good pieces, Maddie Musselman, one of the best players in the world, but they also added four freshmen, and all of them have had 10 goals this season, which is a big contribution. So, as far as just where the team can go, it's national championship or bust.
SS: You just mentioned Maddie Musselman, and we obviously have started off by talking about her. You know, she was here for a couple of years, set a bunch of records, and then she left to go train for the Olympics. Clearly that paid off because she's, you know, now a gold medalist, again, and MVP as well. I know Adam Wright has said, you know, she's not going to be taking over every single game. Obviously, she has the potential to do so. But, what do you think she brings to this team this year?
KB: Yeah, Maddie is not only among the best players in college water polo, but she's among the best players in water polo period. She's the 2020 Tokyo Olympics MVP. She was the woman's Total Player of the Year as voted by Total Water Polo by more than 50 coaches, team captains and a public vote. She wanted to come back. She had the choice. Obviously, Australian Bronte Halligan had the choice as well. She did not choose to come back. But Maddie did. And Maddie, noticeably missing from her resume, is a national championship. And that's what she came back to accomplish here at UCLA. She'll definitely be among the finalists for the Peter J. Cutino Award for the Most Outstanding Player in water polo. And she's a leader in and out of the pool. What— not only does she add in the pool as a player, she adds from an IQ perspective and from a leadership perspective. Senior Katrina Drake said that Maddie's ability to break down the game is among the best that she's ever witnessed. And that Maddie can make it so that everybody on the team can understand even if maybe sometimes coach Adam Wright can't. So Maddie has the ability to break down the game and help everyone become the best version of themselves inside and out of the pool.
SS: Yeah, obviously Maddie is, you know, the MVP of this team, probably if she plays the way that she's played so far this year. But there's a lot of other pieces. You know, you're bringing back people like Hannah Palmer, Abbi Hill, Ava Johnson as well. Who do you think can kind of be maybe the X-factor for this team. They can kind of help, you know, Maddie, lead this team back to a national championship.
KB: Yeah, as you just sort of mentioned right next to Maddie Musselman is senior Ava Johnson. And she'll be in the center of the pool wreaking havoc in every single game. She's top five currently on the team in goals. She's shooting 65%. But what she really adds is a team-high 23 drawn exclusions and a team-high in field blocks. Her presence in the middle of the pool is absolutely invaluable to the team. Another, maybe not talked about name, would be Fiona Keesis. She is very efficient. She's shooting 90%, she's got a perfect sprint record, she has five drawn exclusions and she's never been excluded herself. So Fiona's ability to impact the game is definitely maybe underrated. And one more name to keep an eye out for senior Val Ayala, she can impact the game in every single way. She has 10 goals, seven assists, five steals, any stat that is possible to get. Val's an impact player to watch.
SS: Yeah, a lot of those players you just mentioned, you know, they were with the team last year. And I brought it up earlier, but that loss to USC in the national championship game – worst loss in the national championship in, you know, college women's water polo history. So that definitely stings. And I know that's not the way they want to end last year. Do you think that brings any sort of motivation to the team this year?
KB: Yeah, definitely. Losing the way that they lost last year was not, I think, expected by anybody. I think they thought they were going to go in they'd already beaten USC and they were going to be able to do it again. And they sort of got embarrassed in their own home pool. And I mentioned senior Katrina Drake. She said her one goal left to accomplish in college is to win a national championship. Maddie came back to win a national championship. This team is as motivated as any on campus to win a national championship.
SS: And when we talk about college women's water polo, I mean, we're really talking UCLA, Stanford and USC. That was evident last year in, you know, UCLA got the better of Stanford in the semis, which was a little bit of an upset at the time. And then obviously the loss to USC in the national championship. And, you know, this year USC loses some vets. Stanford returns a bunch of Olympians, and they've got experience now as well. Who do you think's the biggest threat to this team as they try to win a national championship this year?
KB: Yeah, about two years ago, we had lost seven in a row to Stanford. And we sort of have turned that corner since last year. We split games with them, although we beat them in the semifinals. And, of course, USC has historically— there's a rivalry there. And as I mentioned, we beat them in Senior Day but lost to them in the national championship. So I think that those two teams, as you mentioned, are by far the biggest threats. And of them, I would just say that maybe Stanford has a little bit more depth and a little bit more pieces to match up with UCLA and get a W this year.
SS: And then we'll end this off real quick with a prediction from you. I know we've talked about national championship hopes for this team, but I mean, do you think they'll reach that goal this year?
KB: Absolutely. And one other piece that they have is goalkeeper Georgia Phillips. She has the ability to take over games. Last season, she split time with now-graduated Jahmea Bent, and Georgia is now sort of the full-time starter. She's leading the conference in saves and save percentage. Her ability on the defensive end to take over games is currently causing opponents to shoot 21%. I believe that they definitely have the ability to win the national championship this year. And upcoming next week. They have a conference game with San Jose State at home on Friday. And then they also have a matchup against No. 8 Fresno State the next morning and an exhibition with No. 1 USC, also on Saturday, which happens yearly, and it's a good test to see where the two of the teams match up against each other. So, there's definitely a lot of exciting stuff. You should show up to Spieker Aquatics Center if you can on Friday and Saturday to support No. 3 UCLA women's water polo. And there's a lot of exciting stuff to look forward to.
JC: Yeah, and that'll wrap us up for the episode of "Out of Bounds" this week. A lot of exciting stuff happening in UCLA sports, particularly with basketball and water polo. I want to thank Kyle for coming on. I want to thank Sam for coming on. I want to thank Francis for coming on. They're all great this week. Big shoutout again to Zoe Willoughby, our Podcast editor, for helping us get this off the ground – our second episode in the last year and a half. Very exciting times. So, "Out of Bounds" is brought to you by the Daily Bruin, UCLA's student newspaper. You can listen to this show and others by the Daily Bruin on Spotify, Apple Podcasts, SoundCloud and a transcript for this show is available at dailybruin.com. Thanks, everyone.