UC campuses provide varying levels of COVID-19 testing access to community members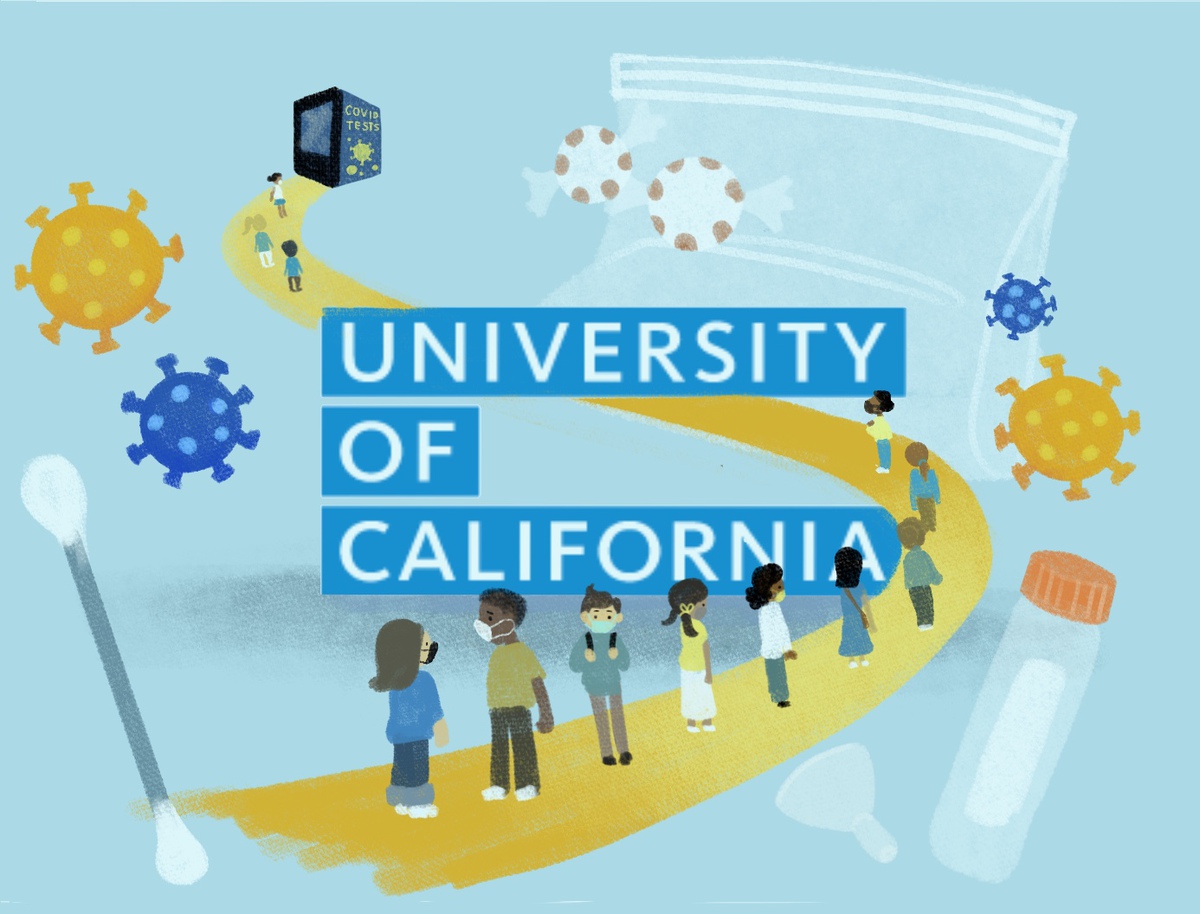 (Katelyn Dang/Illustrations director)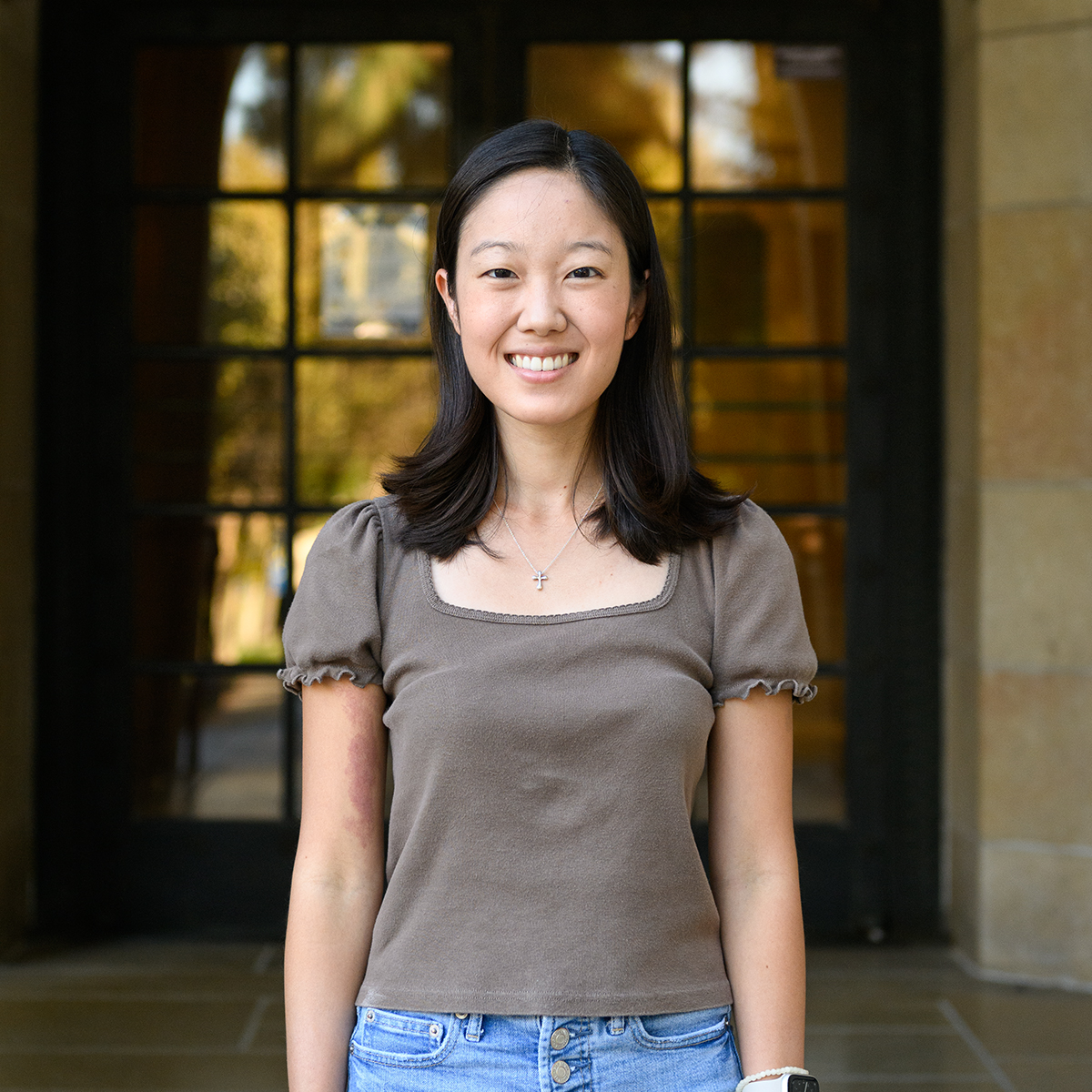 Students and professors expressed concerns with the varying levels of COVID-19 testing accessibility across the University of California system amid an impending return to in-person classes.
The UC Office of the President outlines systemwide testing protocols in its COVID-19 prevention strategies document, such as requiring residential students to test upon their return to campus and mandating that unvaccinated individuals test once a week. However, UCOP also provides campuses with the ability to implement additional testing measures such as weekly testing requirements for all students.
Most UC campuses have announced that they will honor their plans to return to in-person classes at the end of January, with the exception of UC Merced, which plans to stagger its return to in-person instruction until Feb. 11, according to a campuswide email.
However, not all students and faculty feel that their schools have provided the testing resources needed to ensure a safe return to campus.
Kim Yi Dionne, an associate professor of political science at UC Riverside, said UCR's limited testing capacity has resulted in poorly enforced testing protocols after winter break. Dionne added that because she is immunocompromised, she has not yet returned to campus this quarter.
Currently, UCR only runs one testing location on its campus, according to the university's website. A second testing site on campus is open to the local community and is run by Curative, an outside testing company, according to an emailed statement from UCR Associate Provost Ken Baerenklau.
Dionne said that while UCR encouraged its faculty to test at the Curative location, it has been difficult to find available appointments. One challenge Dionne mentioned was that although she scheduled a test for herself during winter break, she was turned away once she arrived at the Curative site as it was closed for worker training.
The lack of easily accessible COVID-19 tests has also made it difficult for the university to enforce its testing protocols, Dionne added. According to UCR's website, students must either take a COVID-19 test within 72 hours prior to returning to campus or test when they first come to campus. Additionally, the website states that students must re-test three to five days after their arrival.
However, because students are allowed to satisfy their first testing requirement by self-reporting the results of at-home tests, there is little incentive to follow the university's protocols, Dionne said.
"Everything is kind of vague and unclear," Dionne said. "Read between the lines, you don't actually have to do anything."
Patrick Schmelzer, a third-year economics student at UCR, echoed Dionne's sentiments. Schmelzer said although he was unable to test for COVID-19 at the end of winter break, he did not have any trouble moving back into his dorm.
Schmelzer added that three weeks into the quarter, he has yet to take a test on campus. The university has not yet reached out to him to enforce its testing policies.
Like UCR, UC Merced only has one COVID-19 testing site for asymptomatic students, according to the university's website. However, Sidra Goldman-Mellor, an assistant professor of public health at UC Merced, said she has not yet faced any challenges in finding a COVID-19 testing appointment.
Goldman-Mellor's easier access to COVID-19 tests may be in part due to UC Merced's smaller student population. According to the UC website, UC Merced enrolled 8,276 undergraduate students in fall 2020, while UCR enrolled 22,693 students.
However, UC Merced also does not require its fully vaccinated and boosted students to test weekly, according to the university's website. While surveillance testing may be valuable with the rise of the omicron variant, current data does not indicate a need for more stringent testing requirements, especially because of UC Merced's high vaccination rates, Goldman-Mellor said.
UC Santa Barbara also lacks a weekly testing requirement for students who are fully vaccinated, according to the university's website. Students must provide a negative COVID-19 test when they return to campus for the start of the quarter. However, Nicole Olmedo, a third-year political science and Chicana and Chicano studies student at UCSB, said she wishes the university would create stricter testing guidelines.
"I am someone who, since the start of the pandemic, has always had very heightened COVID anxiety," Olmedo said. "I do personally wish … that everybody would be required to get tested at least once, just out of precaution."
Accessing tests has also been a recent challenge, as UCSB only has one campus site for in-person testing, Olmedo said. While students can also pick up testing kits at various campus locations, they must make an appointment to drop off their tests at the university's sole testing site, Olmedo added.
Olmedo said she also observed disparities in COVID-19 testing across the UC campuses. When visiting her home, Olmedo said she tests at UC Davis, which offers free COVID-19 tests to all nearby residents. In contrast to UC Davis' widespread testing availability, Olmedo said that asymptomatic UCSB students are only allowed to receive one test a week. The limit on tests has been especially frustrating for Olmedo, who said she sometimes wants to take a second test before visiting her family at the end of the week.
"Not being able to get a second test later on in the week was very frustrating because even though I didn't have symptoms, even though I was never exposed … it was just really infuriating," Olmedo said.
UCLA and UC San Diego are among the UC campuses with greater COVID-19 testing resources. In January 2021, UCSD became the first UC school to introduce vending machines stocked with free COVID-19 testing kits, according to ABC News.
UCLA followed suit in July and now has 13 COVID-19 vending machines on its campus, according to a university press release. The university offers students two free test kits a week from the vending machines, according to the press release.
However, UCLA students still faced a shortage of tests at the beginning of the quarter.
Nina Do, a fourth-year human biology and society student, said she visited campus in the beginning of winter quarter to take a COVID-19 test. However, Do said she was unable to find a stocked vending machine when she visited campus in the late afternoon.
"I think it's an algorithm – you have to play it by what you think the (restocking) schedule is like," Do said.
According to an emailed statement from UCLA spokesperson Bill Kisliuk, UCLA's demand for COVID-19 tests has more than doubled since the start of winter quarter. The university now averages 30,000 PCR tests per week, Kisliuk added.
Despite her difficulties, Do said she appreciates the convenience of UCLA's vending machines, adding that the challenge of finding stocked machines has decreased in recent weeks.
Dionne said that because UCLA and other UC campuses have more developed medical systems and university-affiliated hospitals, they are able to provide their students with increased access to testing compared to UCR.
"We're not equipped for the kind of rigorous public health surveillance that our sister campuses have," Dionne said.
UCR only processes its student tests on campus – the rest of the school's tests are sent off-campus for processing, Baerenklau said.
UC Santa Cruz has also turned to a third party to provide COVID-19 tests. According to UCSC's website, the university began offering tests in the new year through Fulgent Genetics, an off-campus, third-party lab.
Noah Chavez, a fourth-year psychology student at UCSC, said the university's recent reliance on Fulgent has resulted in longer processing times for his test results. While he typically received his results within two days of testing during fall quarter, it recently took him approximately five days to receive his result from Fulgent, Chavez said.
Dionne said UCOP's decentralized approach to COVID-19 testing has disproportionately affected poorer UC campuses with lower testing capacities. She added that she would like to see better-resourced UCs, such as UCLA or UCSD, work with less-resourced campuses to ensure that the entire UC is healthy and that current inequalities do not persist.
"I work at one of the poorest UCs," Dionne said. "I'm just living the inequality that is in California."
Tagami is the 2022-2023 PRIME content editor. She was previously a News and PRIME staff member. She is a political science and public affairs student from Honolulu.
Tagami is the 2022-2023 PRIME content editor. She was previously a News and PRIME staff member. She is a political science and public affairs student from Honolulu.