Opinion: UCLA must better communicate housing policies amid return to campus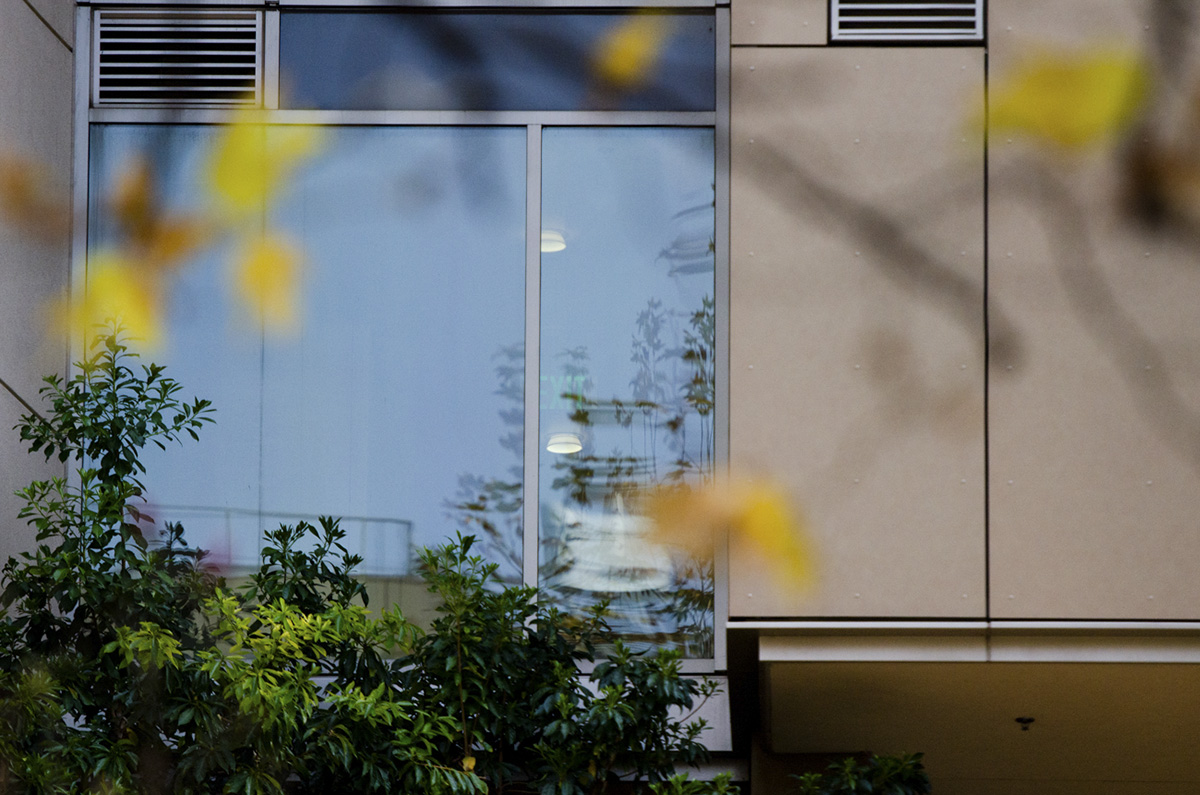 The outside window of a dorm room. UCLA needs to be better prepared for the return of students to on-campus housing, beginning with a clearer communication of policies. (Kanishka Mehra/Daily Bruin senior staff)
In the midst of another massive spike in COVID-19 cases, UCLA somehow expects students to return to in-person instruction in one week.
After UCLA's first in-person quarter in more than a year, the university sent an email Dec. 21 informing students about starting the first two weeks of winter quarter remotely because of the spread of the omicron variant. On Jan. 7, UCLA sent another email extending remote instruction for an additional two weeks and reaffirmed their decision Friday to return to in-person classes next Monday.
With many students still at home, UCLA Housing needs to prepare for a mass return of students and clarify existing on-campus housing policies to ensure a smooth moving process. This is crucial for reducing infection rates, thereby safeguarding the well-being of students and the surrounding community.
Despite the return to remote learning, UCLA allowed students in university-owned housing to move back starting Jan. 1. According to the Dec. 21 email, students were to be given a rapid test upon arrival, and those who tested positive were asked to return home to isolate if they could. Those who could not isolate at home were to move into university-owned isolation housing.
This announcement was largely inconvenient for out-of-state and international students who could not easily return home to isolate themselves. Moving students back also posed a public health threat.
Los Angeles County averaged more than 33,000 COVID-19 cases per day in the past week, higher than any other daily count of cases prior to December. It's critical that the university has the ability to give students housing if they need it. Considering more than 11,000 undergraduate students live on campus, there's a possibility that isolation housing will run out.
According to an emailed statement from UCLA Housing, students who test positive will be placed in either De Neve Evergreen, an on-campus residence hall with 352 rooms, or Gayley Heights, an off-campus apartment building with 1,167 beds. With such a large number of students living in the campus community, the university should be more prepared to house a good fraction of them, especially with only two functional isolation buildings.
Maria Aguirre, a first-year undeclared student, said that after watching videos about other universities' isolation protocols, she had expected to be taken to a hotel when she tested positive for COVID-19. Although the university is keeping students who test positive in campus housing, UCLA should consider using nearby hotels to reduce infection within the community.
Another nearby university, Cal Poly San Luis Obispo, started housing students who tested positive at off-campus hotels after it ran out of isolation beds during the first weeks of classes. In addition, the school has been offering gift cards throughout the pandemic to students who can isolate themselves at home safely.
UCLA can and should adopt similar policies to reduce infection rates and increase the availability of isolation housing units. With a student population larger than the size of Cal Poly San Luis Obispo's, it would be a nightmare for UCLA to come up with a last-minute solution if students were to overwhelm available facilities.
But before adopting new policies, UCLA should clarify preexisting ones. Despite the school telling students who tested positive they could quarantine themselves at home, Viet Ninh, a third-year molecular, cell and developmental biology transfer student, said he was told to go to isolation housing immediately. He added that the current system could cause feelings of isolation and deteriorate students' mental health because of the lack of contact with friends and family.
"I feel like if you were given the option to isolate at home, it (would) be … a lot more comforting," he said.
Ninh added that he had no information about what UCLA Housing would provide him with during his stay. The university should've communicated this information before Ninh was isolated so he knew what to expect.
Moving forward, clear communication should be the standard.
Increasing the number of people available to help students move into isolation housing would also expedite the process. Aguirre said when she was moving into her Gayley Heights isolation room, just one person was helping to assign rooms to students who needed them. She added that she had to wait two hours before knowing her room and roommate assignment.
"I feel like if they were to just assemble a team dedicated to finding people (rooms) in isolation housing, that would just make everything go more smoothly and faster," Aguirre said.
Living on campus is, understandably, still the best option for many out-of-state and international students expecting a return to in-person instruction. It's also the first choice for many who are housing insecure or experiencing poor conditions at home.
However, it's still dangerous to expect students to return during a large spike in COVID-19 cases. The stress of moving back could've been avoided if UCLA decided whether instruction would be in person or remote before the quarter began, allowing students to have more time to figure out their housing situations.
Much of this purposeful confusion can be seen as a financial decision to get students to continue paying for housing, and the promise of a return to in-person learning guarantees full tuition.
But we're already four weeks into the quarter, and that decision is behind us. If the university is so keen about returning students to campus in February, it needs to be ready to take care of them.