Women's golf swings into spring season with The Match in the Desert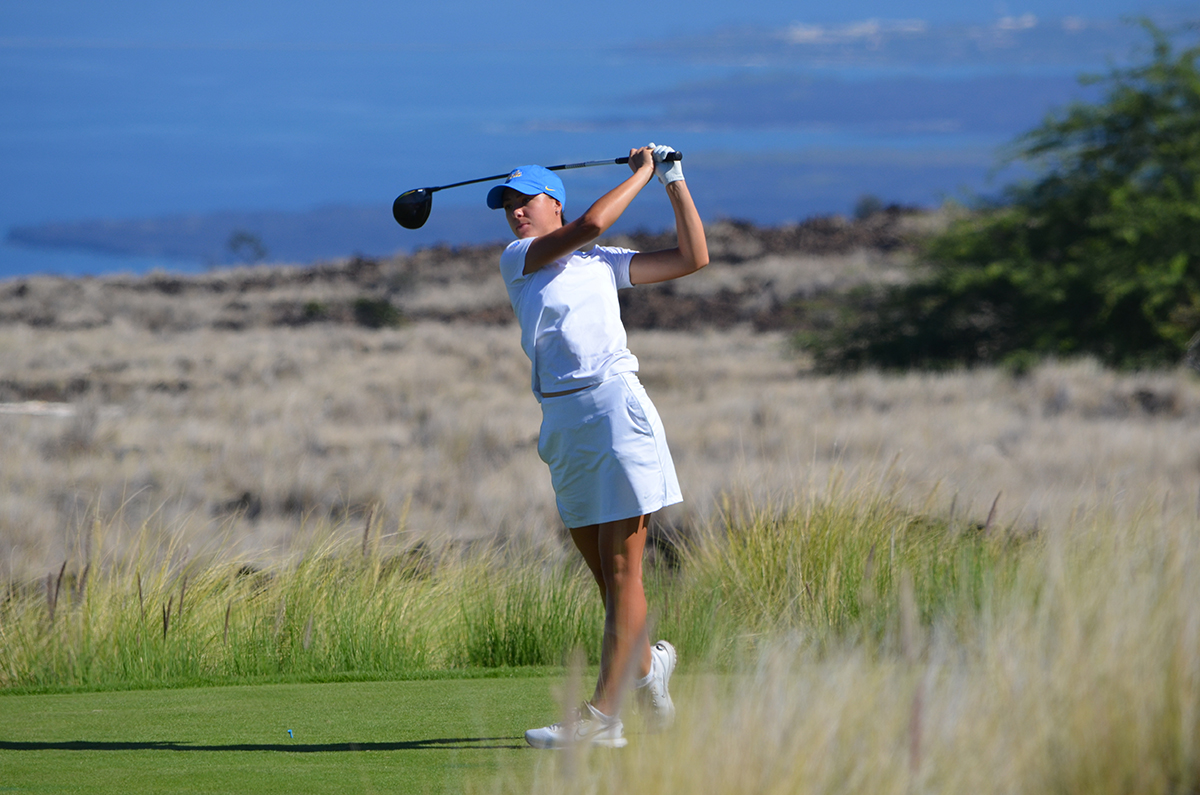 Junior Emilie Paltrinieri follows through on a swing. Paltrinieri is one of two Bruins who will be competing at The Match in the Desert for the second straight year. UCLA women's golf will compete in the two-day tournament starting Sunday to begin the second half of its season.(Courtesy of UCLA Athletics/Alicia Um-Holmes)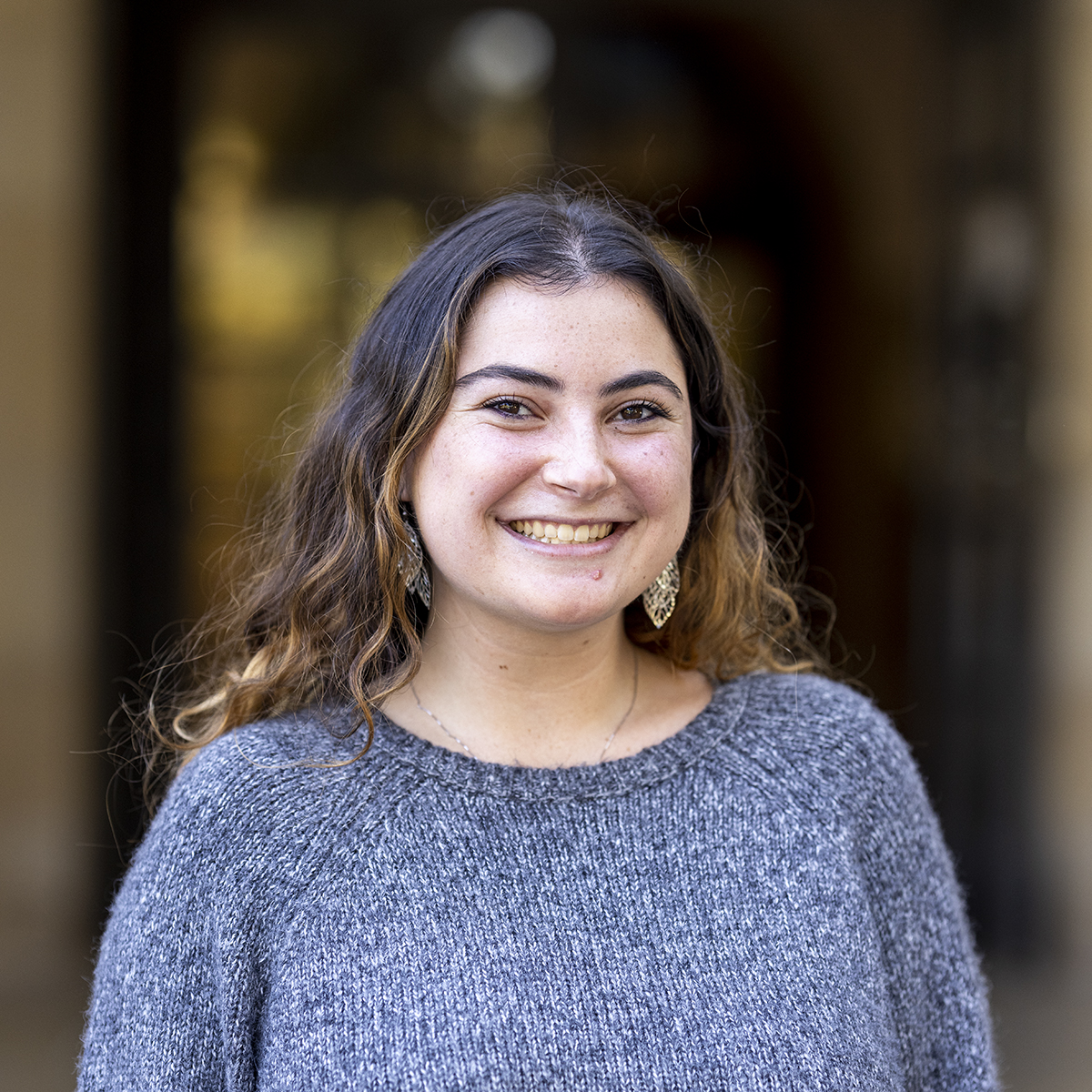 After a nearly three-month winter break, the Bruins are headed to Arizona for some hot competition.
No. 12 UCLA women's golf will tee off the spring portion of its season Sunday at The Match in the Desert in Gold Canyon, Arizona. The two-day, 36-hole competition held at Superstition Mountain Golf Club features a field of seven teams, including No. 2 Oklahoma State, No. 15 Ole Miss, No. 17 Arizona, No. 23 Arizona State, Denver and Kansas.
After placing second in the tournament in 2021, the Bruins are one of three teams returning to The Match in the Desert from last year. Coach Carrie Forsyth said ball striking will be the name of the game at the desert course.
"This golf course requires a lot of accuracy. If you miss hit a shot or you hit a bad shot, you can end up in the deserts," Forsyth said. "The second element is just putting well. That's an area that, as a team, we can all be better at."
Juniors Emma Spitz and Emilie Paltrinieri, freshmen Zoe Antoinette Campos and Caroline Canales, and redshirt freshman Alessia Nobilio will make up UCLA's starting lineup, with senior Simar Singh expected to compete individually.
Paltrinieri played in The Match in the Desert in 2021, when UCLA secured a 15 over par for a second-place finish.
The junior said she anticipates the individuals who have played there before will come in with an advantage, but that it may be diminished if the 2022 competition features different weather.
"Returning to a course that you know already, this is always easier than playing on a new course that you've never seen," Paltrinieri said. "Depending on the conditions, it might not be the same as last year, but you know the course, so it's certainly a little easier."
The Bruins come into this match nearly three months removed from their fifth-place finish at the Nanea Pac-12 Preview in November to close out the fall season.
Spitz has landed five straight under-par rounds going into the tournament and currently ranks 13th in the country individually. After finishing second overall in UCLA's last competition, Spitz said she is trying to bring the same energy to Arizona.
"I'm just going to try to have a similar mindset that I had in the last tournaments, where I was really focusing on every shot and trying to have a clear intention of what I want to do," Spitz said.
Forsyth noted that the break in the schedule came with both the potential to ease up in training or to work hard and improve.
"I can definitely say that when the girls first came back, they looked a little bit rusty," Forsyth said. "But I feel like since I've been back, we've had some really, really good practices, and I feel that they're back on track. So, overall, probably a needed break, and I think we'll be better for it."
Last year, The Match in the Desert marked UCLA's first competition back after the COVID-19 pandemic cut its 2019-2020 season short.
This time around, the Bruins have five tournaments under their belt but will be joined on the fairway by the defending national champions, the 2021 NCAA runners-up and two other ranked opponents.
"The people who played there last year have acquired more skills (and) more experience throughout the last year," Paltrinieri said. "Then there's some new components of the team, which are very solid as well, so I think we will be in a better position."