USAC plans to offer refunds for eligible student organizations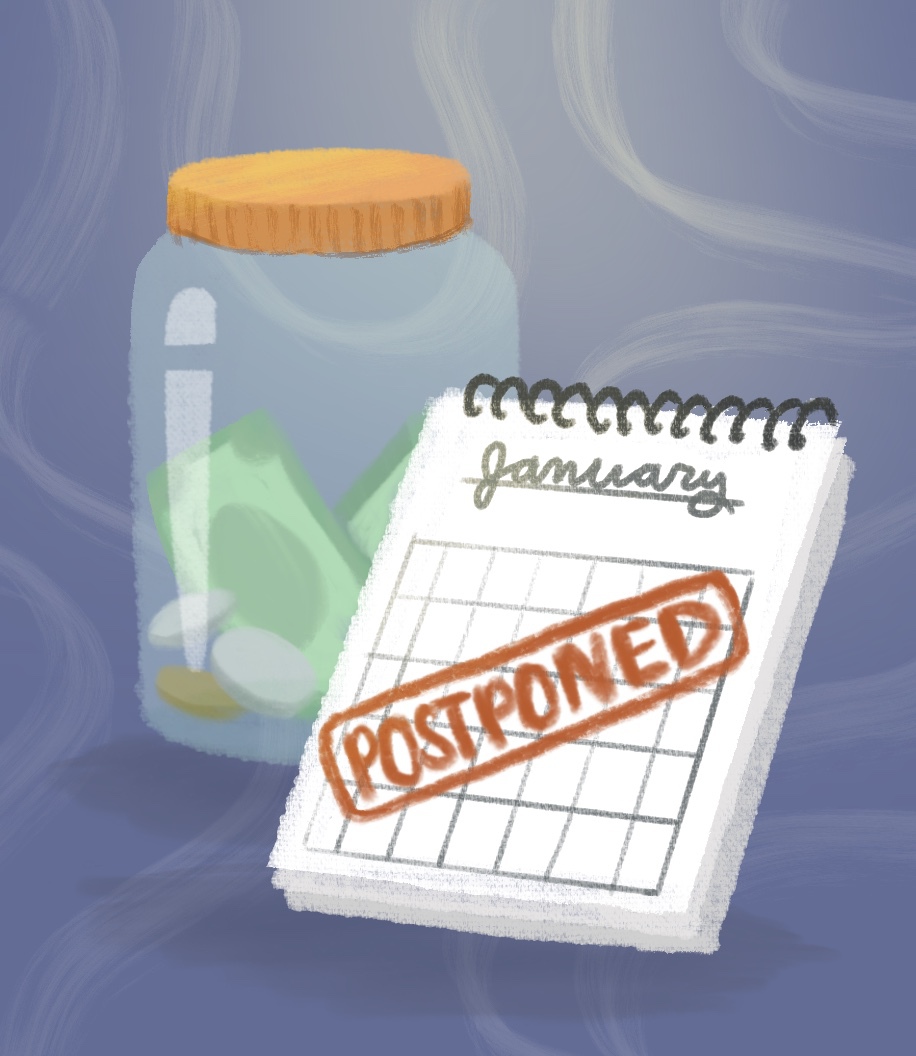 (Katelyn Dang/Illustrations director)
The Undergraduate Students Association Council finance committee plans to refund eligible student organizations for events scheduled for winter quarter that were canceled because of the recent surge in COVID-19 cases.
UCLA Student Organizations, Leadership and Engagement administrative representative and advisor Orlando Luna announced the decision at the Jan. 4 USAC meeting after encouraging student organizations to avoid in-person meetings during the shift to virtual learning.
"The committee came to this decision because so many student groups had to abruptly change their start of winter quarter plans when remote instruction was announced in December," said Jenny Wang, the USAC finance committee chair, in an emailed statement.
Wang said USAC cannot fund in-person events that are scheduled during online instruction, and student groups are eligible to apply for a refund for their events if they applied for the Contingency Programming Fund prior to UCLA's decision to move to remote instruction. Student organizations can use past allocations to pay for cancellation fees, Wang said.
She added that the finance committee is evaluating these applications on a case-by-case basis, using the same criteria as all other funding applications while also considering whether the applicant initially applied to the Contingency Programming Fund for their event and how much money was allocated.
The UCLA Events Office offers refunds for student groups that have paid a fee for a meeting space but cannot meet in person because of COVID-19 guidelines, said UCLA spokesperson Steve Montiel in an emailed statement.
However, Montiel said the UCLA Events Office has received very few requests for refunds and has issued only a couple of them. He added that no student organizations have requested a refund from Associated Students UCLA Event Services for early January as of Wednesday.
Wang said that as of Thursday, four student organizations received allocations specifically for fees they incurred because of event cancellations. She added that the committee graded their original event funding applications with the cancellation fees in mind in order to allocate these funds.
She also said there are five to seven student groups that have used their past allocations to get their cancellation fees reimbursed.
Student groups that have received funds from the ASUCLA Student Union Event Fund can request a refund or put the awarded funds toward rescheduling their event for another date in this academic year, Montiel said.
ASUCLA Event Services allows student organizations to cancel in-person events because of pandemic-related campus closures, Montiel said. He also said student groups that have prepaid for an event can choose to direct the funds to a future event or request a refund from ASUCLA. However, ASUCLA will not refund students for any direct vendor charges ASUCLA Event Services incurred during the cancellation process, Montiel said.
Hamza Mirza, a fourth-year history student and the external vice president of the Muslim Student Association, said the organization had planned its winter retreat in Yosemite National Park as a way to kick off the new year for the club.
"That allows us to kind of start the quarter off strong and build up hype for the rest of the year, while also still bringing in new people and … helping people get to know each other," Mirza said.
Following the university's announcement that remote instruction would extend until Friday, MSA canceled its winter retreat, Mirza added.
[Related Link: UCLA extends online instruction until Jan. 28 amid rising COVID-19 cases]
"In terms of actually planning, it pretty much came down to the wire, like us figuring out that we had … to cancel the retreat," Mirza said.
Mirza said he is now figuring out how to receive reimbursements. He said his SOLE advisor has been helpful throughout this process.
He also said the university's last-minute notice of the extension of online learning complicated the club's decision.
"I understand that it's kind of a day-to-day situation. … I wish there was better communication," Mirza said.
ASUCLA Event Services reservationists and event managers have contacted student organizations hosting events and meetings in Ackerman Union to ask if the organization would like to reschedule, shift to a virtual option or cancel the event, Montiel added.
Katia Manner, a fourth-year chemical engineering student and co-manager and chief financial officer for Medleys A Cappella, said that Medleys also had to cancel its winter retreat when the university extended online instruction.
Manner said the club was slated to receive $650 of the trip's costs from the USAC Contingency Programming Fund, but once that funding was pulled, it could not cover the full cost of the trip on its own. She added that Medleys was not able to receive a full refund for the Airbnb it booked.
"When I canceled from Airbnb, we lost about $900. And that's just out of our group members' pockets," Manner said.
Manner said she attended USAC finance committee's office hours Wednesday but was unable to get answers about what kind of funding Medleys would be receiving. Medleys has yet to receive refunds as of Wednesday, Manner said.
"I'm hoping that they're able to refund us the entire $900 that we just lost out of pocket, because they originally said they would reimburse any cancellation fees," Manner said. "I'm not super hopeful that that's going to happen, but we'll see."
Manner said she wants more clarity from the university as to what kind of funding student organizations can expect to see and when they can expect to receive it.
"I understand that the SOLE office … is just doing the best they can, especially with how unpredictable everything is," Manner said. "My personal frustrations aren't really a reflection on the team itself, but it's just a very frustrating situation. It'd be nice to have a little more clarity."