Out of Bounds: The Re-revival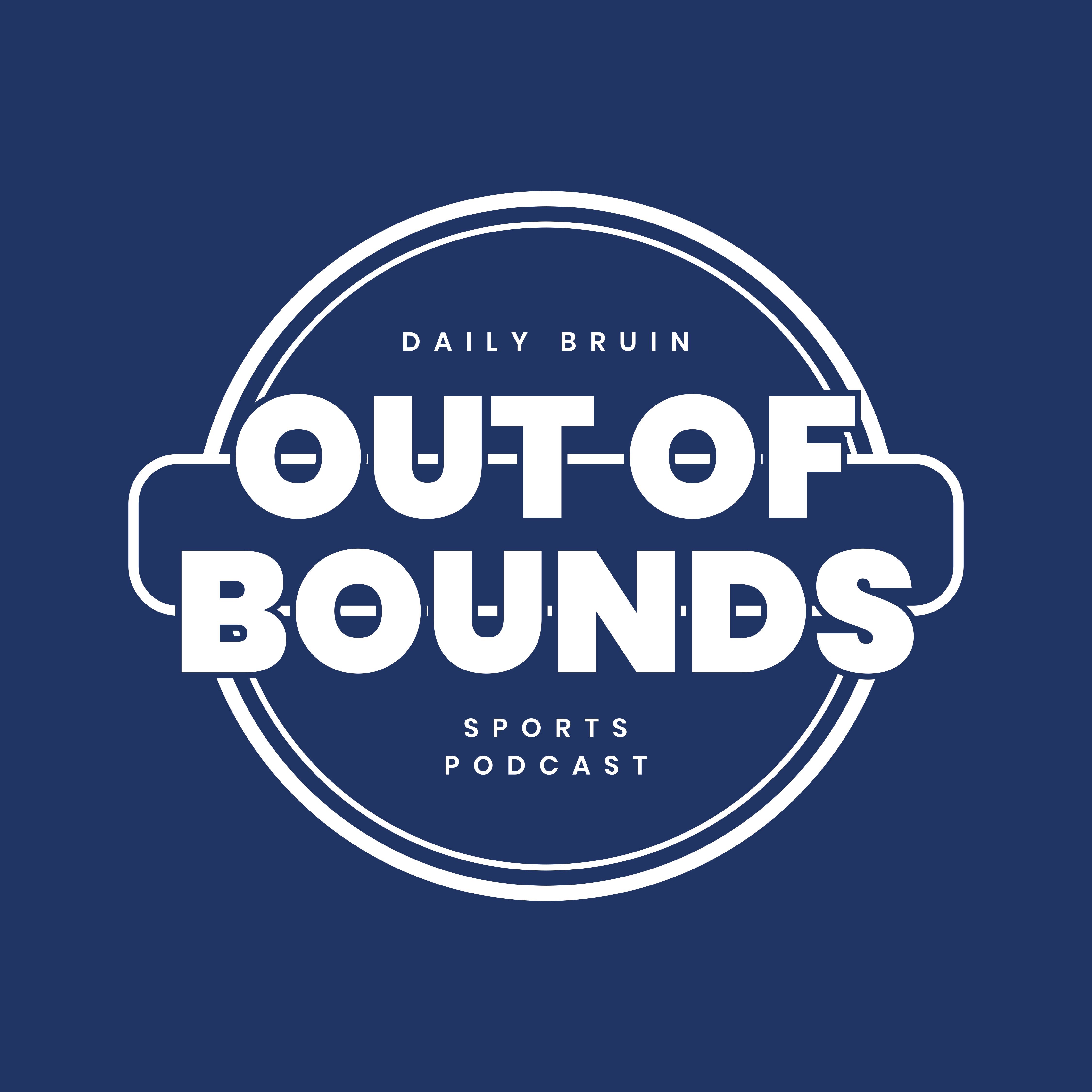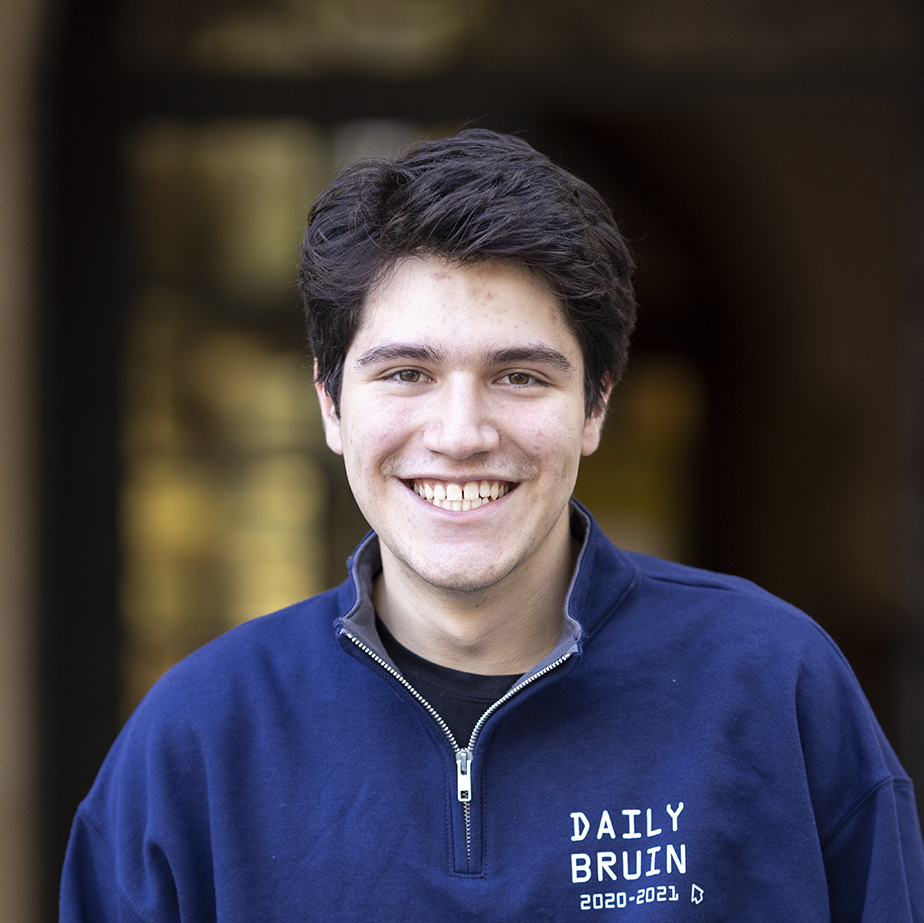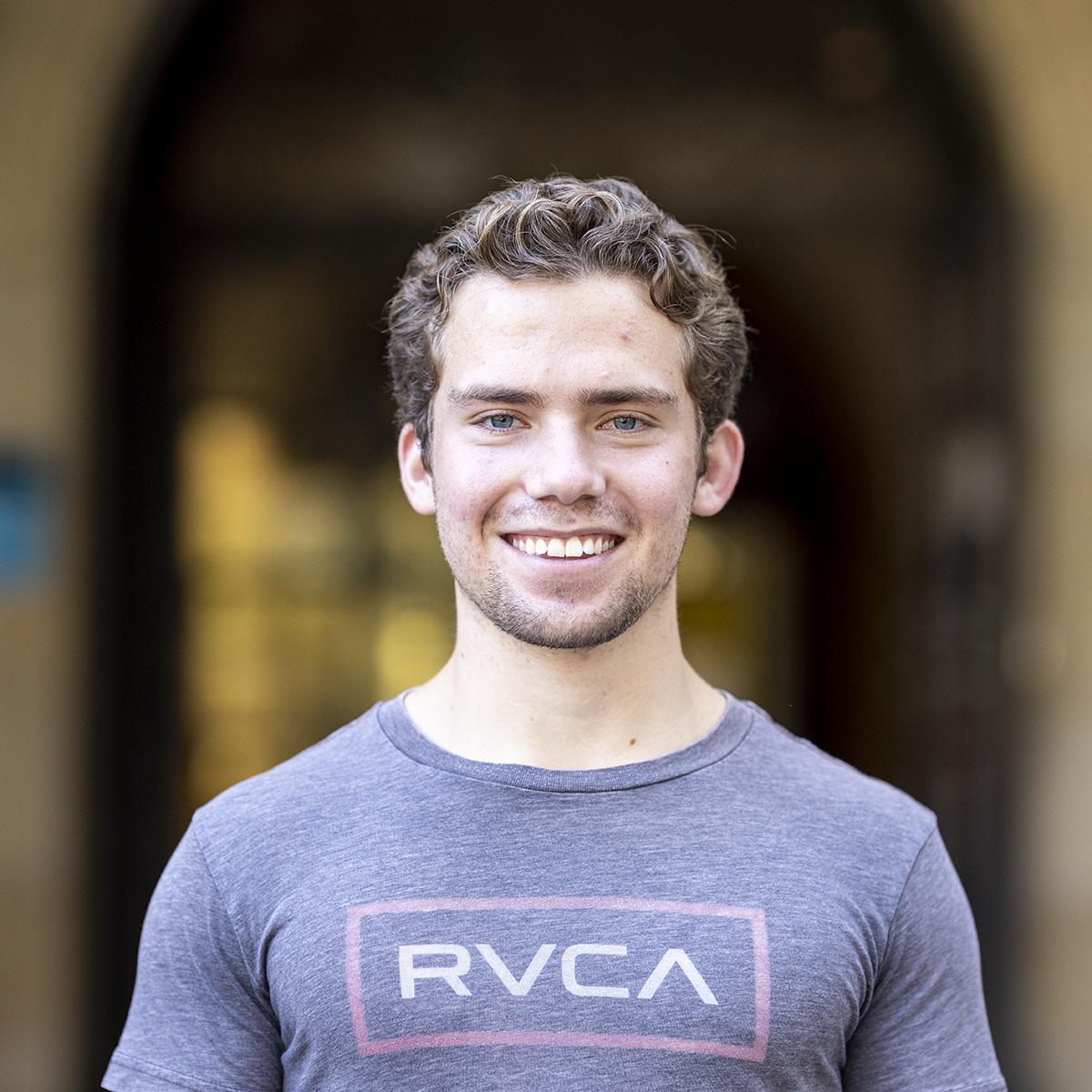 In the first episode of 2022's re-revival of "Out of Bounds," Daily Bruin's sports podcast, Sports editor Jon Christon and assistant Sports editors Sam Settleman and Bryan Palmero discuss coaching staff changes for UCLA football and the statuses of UCLA men's and women's basketball's seasons.
John Christon: Hi, my name is Jon Christon and this is "Out of Bounds," Daily Bruin's sports podcast.
JC: Alright, welcome back everyone. Again, my name is Jon Christon, and I'm the Sports editor here at the Daily Bruin. Today, I'm joined by assistant Sports editor Sam Settleman and assistant Sports editor Bryan Palmero. How are you guys doing?
Bryan Palmero: I'm doing great, Jon. Thanks for having me.
Sam Settleman: Doing great as well. Excited to be on my second ever sports podcast.
JC: Love to see it. So it's been nearly a year and a half since the last "Out of Bounds" episode. The last episode is June 2020 and that was with Sam Connon, a previous Sports editor. But it's been so long since the last "Out of Bounds" podcast – Bryan and Sam were not even part of the paper the last time we recorded one of these, so happy to bring it back. Shout out to new Podcast editor Zoe Willoughby for helping us out with this to bring this back. So, since the last podcast we've done, a lot of things have happened with UCLA Athletics. So let's start with the biggest sport there is and let's start with football. Obviously, in the last few weeks, football has had a lot of news. You know, Chip extension and all that. But I think the one that is probably most popular fans – most talked about by fans – is the resignation of defensive coordinator Jerry Azzinaro. Jerry was the defense coordinator starting when Chip got hired before the 2018 season, but he resigned on Wednesday. Before I get into some of his stats and his defense, I just want to ask: Sam, what was your immediate action–– your reaction when you heard the Jerry Azzinaro news?
SS: Yeah, I mean, I think there really was only one possible reaction to that news. And that was to celebrate because, I mean, it's no secret that UCLA has had some of the worst passing defenses not only in the conference but in the country over the last four years. And you could argue that there's been some lack of talent in the secondary, but it just felt like UCLA gave up way too many big plays at big moments. And I feel like it was just time for a switch.
JC: Yeah, I agree with that. Just to paint the whole picture here. He started in 2018 – 2018, they gave up 34.1 points per game. That was 11th in the Pac-12. And total yardage allowed: 444.9 yards allowed per game. That was also 11th in the Pac-12. It actually–– they stayed at 11th in both those categories, but they both got worse, the total yards allowed and the scoring defense, and the passing defenses is when it really started to crater out. They were 129th in the nation out of 130 teams in passing defense in 2019, Jerry's second year. They gave up over 310 passing yards a game, which of course, was last in the Pac-12 and 129th in the nation. They showed a little sign of improvement but still not much in 2020. They lowered their points allowed per game by almost five points, but they still ranked 11th in the Pac-12 in passing defense giving us 274.1 passing yards allowed per game. And then again this year they finished in last in the Pac-12 in passing yards. They started to become a little bit of a rushing defense unit ranking second in the Pac-12 each of those years, but it just wasn't enough after all this, the defense really – the passing defense, in particular – has just been so bad the last four years so I think many fans shared Sam's sentiment that it was a celebration-worthy moment when he decided to resign. My reaction, I remember it was in the morning so I'd just woken up, and I remember seeing a lot of people saying that maybe it spelled the end of the Chip Kelly era at UCLA and maybe this is a sign of things to come because of course it was one of many coaching changes with Justin Frye, the co-offense coordinator and offensive line coach leaving for Ohio State, with Derek Sage, the tight ends coach leaving to Nevada. But I kind of saw it a different way. It seemed to me that it was more about Chip's maybe contract negotiation thing by UCLA using whatever leverage they had. But before we get into Chip, I just want to ask Sam and Bryan: What are your guys'–– any Jerry Azzinaro moment stand out to you, in particular, that kind of represented his shortcomings as defense coordinator? Sam, I'll let you go on that.
SS: Yeah, If I had to pick one, I mean, I think UCLA fans would all agree with that one. It was Fresno State last season. You know, that was UCLA's big chance to go 3-0 in nonconference play after the LSU upset – really kind of make a statement. But instead, they let a quarterback who could, you know, barely walk on two legs drive 75 yards down the field in less than a minute. And it wasn't just the–– it was really the way it happened. I mean, you have DBs lined up 15 yards off the ball with Fresno State in the red zone and you give up a late-game touchdown that really kind of put a damper on the whole season. And I think that was really just a microcosm of his entire tenure at UCLA, you know, big plays at the worst possible times and just mistakes across the field really.
JC: Yeah, I think I'm going to echo that sentiment. I remember that Fresno State game while me and Sam were both in the press box for that. Sam was particularly flustered, I remember, but we were both writing the wrap, and that was a tough one. But I'll go back to 2020 and do the USC loss. Of course many remember, Nicholas Barr-Mira hit a field goal to put the Bruins up. And then in under a minute, in just a few plays, really, USC drove the length of the field and scored the game-winning touchdown in less than a minute. And it was the same thing Sam's talking about with 10, 15 yards of cushion, for no reason, defensive backs playing way beyond the first-down yardage, just giving up chunk play after chunk play. And I think the thing that many fans didn't like about it is it just never showed any improvement. And he never answered to any of it. It's been well-documented now that he never spoke to the media, never spoke to us in four years as defense coordinator at UCLA, is the only major coordinator I know in the Pac-12 that never did that. And so a lot of times he was leaving the players up to answer questions that really they shouldn't have been answering. So I think it's a, it's good for UCLA that they got rid of him. And I think the defense can really only improve from here. But like I said, I think that the Jerry news kind of signaled that UCLA wanted to keep Chip, but they didn't want to keep Jerry. And that's exactly what happened because a few days later on Friday, Chip signed a four-year contract extension for $4.7 million in average values. That's going to keep him in Westwood until 2025, at least. So that was signed last Friday, and it was a few days before his $9 million buyout was supposed to expire on Jan. 16. So you could tell that the sides are negotiating, and it kind of just looked like the Jerry thing was, you know, UCLA athletic director Martin Jarmond telling Chip, 'Hey, we'll bring you back, but we don't want Jerry Azzinaro with you. We need a new defense coordinator.' And it looks like the sides were able to agree on a deal there. Sam, what are your thoughts on this Chip extension? Do you think it's too long? Do you think he didn't deserve it? Or what are your thoughts on it?
SS: Yeah, I mean, I'm OK with it. I think it's a polarized debate and that, you know, some UCLA fans this season, they wanted him gone more than anything. And some people truly thought, you know, he's still the guy to lead UCLA back to its glory days. For me, I'm not really sure UCLA needed a coaching change right now. And in that sense, it's good. And Chip is obviously, you know, brilliant football mind. He's established that – obviously at Oregon, particularly – but at the same time, you obviously have to look back at his first four years with UCLA as a failure relative to expectation. So, I think it's the right move for UCLA. But I don't know if it's a win for the program.
JC: Bryan, how about you? I know, Bryan, you're not a big football guy. But just from the vibe you're picking up from the fanbase, what are your thoughts on it?
BP: Honestly, this season really was a disappointment. It was like the culmination of Chip's first-ever recruiting class that came with him in 2018. Many fourth-years, many people have been acclimated with the program over the seasons. And yet, we compiled a record that probably should have been better. A couple losses. I think the Fresno State game, as Sam mentioned before, really had the chance to pull through but with Jerry in the defensive coordinator seat, just didn't have the chops or the opportunity to do so. I'll be honest. With Sam, I agree. If we were to go with a different coach, maybe our recruiting class for next year, would all jump ship to another school. It just–– the timing wasn't right to go with another option. Chip here, as Sam said, was the move but maybe not a winning move.
JC: Yeah, and I think another thing to add there is everyone kept talking about the buyout and he could leave or they could fire him without anything, but, really, I mean, it's the middle of January. All the coaches that want to, that are flirting with other schools have signed extensions. There's no good coach that's available that's better than Chip Kelly that's not, doesn't have a job right now. And it just happened to be timing that his contract is set to expire next year and that he needed a new one. But I do think there's a few little sources of hope. I think I'm pro extension. I think Chip showed a lot that last season. I think if you could argue that if he had a competent defense coordinator, UCLA really would have been in the running for the Pac-12 South. You look at a few games like the Oregon game, the Fresno State game, obviously, as games that were winnable games that they just kind of let slip out from under them with if the defense didn't just really like collapse somewhere. I remember the Oregon game it was the second and third quarters they gave up somewhere in the range of 30 unanswered points. And then I remember, obviously, as you guys said, the Fresno State game was just a disaster. But I do think the offense really showed a lot of improvement. I think they led the Pac-12 in scoring offense this year, averaging almost 37 points a game. They finished the season scoring 40-plus in three straight games, including putting up a program-record 62 points on USC. And if we get that kind of any, even close to that offense next year, and then coming years because, really, this is a commitment to Chip for more than next year, for the next four years at least. So I think, with that, I really do think the offense is something to build on. And I think the defense coordinator is really–– who he hires is really going to be critical in that because the offense is not broken. So defense needs a lot of work. So, speaking of defensive coordinator and the coordinators, I just wanted to ask you guys: Do you guys think that Chip should look from within the program and hire someone like, say, a Brian Norwood, who's been on staff for the last few years to elevate him to be a defense coordinator? Or should they look [for] someone who doesn't have Jerry's fingerprints on and look for someone outside the program for that? Sam, what do you think?
SS: I think they have to go with an internal candidate. I know the fans probably don't want that. That's the conservative pick just like keeping Chip Kelly was. But you look at a guy like Brian Norwood, like you mentioned, probably the leading candidate in that department. And as the defensive backs coach, it's easy to say, you know, 'Look at his resume,' and say he isn't the right man for this, you know, he's going to lead right in the footsteps of Jerry Azzinaro. But if you look at guys like Quentin Lake, Qwuantrezz Knight, UCLA has developed some talent in the secondary. Those guys are going to be NFL players, more likely than not. And he's brought the nickel 4-2-5 here, which has largely been successful so far. So certainly not a bad option even though it might be a bit conservative play.
JC: Yeah, and Norwood does have experience being at least partial defense coordinator. He was co-defense coordinator at Navy and Kansas State. And they both had really good defenses. I know, Navy's especially was known for playing that 4-2-5 nickel defense Sam was talking about and they were really good at it. And so you just think if Jerry got the–– Jerry stepped aside and let Brian run that more fully – I know they ran that the last few years – but more to Brian's likings, I think the defense really could be something special. I know next year, it may be a bit of a learning curve with whoever they hire with all the seniors and all the turnover they're having on defense. But yeah, I saw a few other candidates for defense coordinator. I know Jimmy Lake, the Washington coach, the last two seasons has been thrown around there. I just can't imagine them hiring someone using, someone with that big of a name. I'm not sure about that. I do think the athletic department is going to have a big say in who they hire. I don't think they extend Chip if they don't get at least a little bit of a say or at least they get to present their candidate. Because I really don't think they want a Jerry Azzinaro 2.0, someone who's been with Chip the last few stops and who really doesn't, hasn't had that much experience being a defense coordinator. I know Jerry had one stop before that, but–– and then in terms of offensive, offense coordinator, there's that opening as well, with Justin Frye leaving. That one isn't as big because obviously Chip Kelly calls the plays – it's his offense. A few of the candidates I wrote down, Ryan Gunderson is the quarterbacks coach, he was hired last offseason, after four years at San Jose State. He was the passing game coordinator there and the quarterbacks coach, so he hasn't been an offense coordinator. He's been close to it at San Jose State, and I think you just look at the improvement from DTR last year, who we'll talk about in a bit. But you can see that and kind of hope for that. Maybe someone we're looking at, someone young like Jerry Neuheisel. I personally think he's too young. And then there's outside the school candidate, someone like Mark Helfrich, who was Oregon's head coach for four years and who was also offense coordinator under Chip Kelly before that at Oregon. And there are rumors that Chip had offered him the job, but he didn't take it in 2017. But yeah, so we'll move on from coordinators. Obviously, [there] was more than just extension and coaching news. Dorian Thompson-Robinson, last Monday, announced that he was going to be using a fifth year of eligibility, granted to all student-athletes because of the pandemic, to return to UCLA for a fifth season. He had his best season last year, I would say – I don't think that's too controversial – but he still was kind of lacking in some departments. His turnovers went down, but it looked like his yardage just wasn't there. Sam, what are your thoughts on the ceiling for DTR next year? Where can Dorian Thompson-Robinson get to that he wasn't able to get to in his last four years in Westwood?
SS: I think it's tempting to say he'll be the best quarterback in the Pac-12 based on experience alone, and I think UCLA fans especially want that to be true. And we say that almost every year, it feels like, but I just don't really see it and that's not necessarily a knock on DTR. But this offense, I don't think has the pieces to turn him into a top-tier quarterback in this conference with Dulcich gone, Philips gone. And perhaps more importantly, I think Anderson and Rhyan, you know, two of the top pieces on that offensive line. I just don't think that offense is going to be good enough to make him a top quarterback.
JC: Yeah, and that gets me where I want it to go next, where obviously you said Zach Charbonnet is coming back for another year after transferring from Michigan, but they're losing, like you said, Kyle Philips, Greg Dulcich, Alec Anderson, Sean Rhyan. Those last few are all early entrants to the draft. So it's going to be difficult to replace those. I agree. In terms of expectations for the offense next year, I have to agree with Sam. I think it's going to definitely be a step down. But at the same time, you look around the Pac-12 and it goes without saying DTR is going to be the most experienced quarterback in the conference. But he— really, no other quarterback— like, you can look at Utah and Cam Rising. You can look at Arizona State and junior Jayden Daniels. But beyond that, Oregon is getting a transfer or starting someone without experience. You'll get USC, Jaxson Dart and Kedon Slovis are both transferring. So I do think UCLA is going to have that advantage, having a quarterback that is, that knows the system so well, and who's really used to the coach. So I think the offense will be one of the better ones in the Pac-12 just because of that. And we'll see. I think in terms of talent, I think Chip is a big user of the transfer portal, and we've already seen that with getting transfers from Duke and UCF at wide receivers. So I don't think he's done there yet, either. So I don't think the offense is looking as complete as we expect it to be, but I think it's getting there. And I think, I do think the offense will take a step back, but I think overall, it's still going to be one of the better ones in the conference. So just to end this conversation on football, I just want to look at next season. They play a 12-game slate next year, as always. They start with three nonconference games against Bowling Green, Alabama State, South Alabama, so there should be a little bit of room for a learning curve for a new defense coordinator for all those new additions. So I'm going to turn it over to Bryan and Sam. We'll start with Bryan. Bryan, how many games do you think we're going to win next year and why?
BP: I think we have the chance to go 8-4. I don't really trust our chances against Lincoln Riley and USC, maybe a little of Utah, Oregon. But the other games, possibly get over that Arizona hump— that, the Arizona State hump that we had earlier this last season. So eight, definitely, is within the question. It just depends on how good our defense is. I feel like our offense is still going to be superior to most teams. It's really just the defense.
JC: Sam, what about you?
SS: I'm going 7-5. I think, obviously, you mentioned the strength of schedule is not quite too high. But I just don't have incredibly high hopes with all the turnover, both coordinator positions and just roster turnover in general. I think the offense will be successful on the ground, obviously with Charbonnet, and still a relatively strong offensive line, but I just don't know if it'll be strong enough to propel them past that seven-win mark.
JC: Mhm, and I think seven wins is probably in the safe zone for Chip. I think anything less than a bowl game would be— obviously, fans have not been shy voicing their displeasure, but if they don't make a bowl game next year, obviously that is a big deal. I think the schedule is really conducive to a seven- or eight-win season. Like Sam or Bryan said, it's just, they have those three easy cupcakes at the beginning, and then, really, they play four road games total. One of those is at California and the other is at Colorado. Those are two really winnable games, and that gets you to five wins right off the bat. So I would say anything less than seven wins or anything less than six wins is really, not a disastrous season but really, just a really far step back after going 8-4 this season. But yeah, that's going to wrap up football talk for us. So let's shift gears into basketball. We'll start with men's basketball. They are 11-2 this season so far. They're coming off a one-and-one weekend with a loss to Oregon, an overtime loss last Thursday, and then they bounced back with a win against Oregon State. For Sam and Bryan, do you guys, is this about where you thought men's basketball would be? You know, obviously, they had that long pause, that long COVID pause. They entered the season No. 2 in the country. They picked up the two early losses but they're respectable losses, obviously against No. 1 Gonzaga and then a hot Oregon team. So is this about where you guys thought, where UCLA would be, or is it a little bit of a disappointment for you guys? Sam, you want to start us off with that?
SS: I think this is about where I thought they would be. I think, obviously, there was a lot of hype and expectations coming into this season based solely on that March Madness run. I think everybody knows March Madness can be a little bit of a fluky tournament. And I don't want to say this team doesn't have what it takes to get back to that position this year, but this is about where I thought they would be, a two-loss team. And they've got— they've been good, not great. And they'll have some time over the next couple months to develop into, hopefully, that team that they were last March because they certainly have the talent to get there.
JC: Bryan, what about you?
BP: I definitely don't expect this team to be undefeated at this point, but two losses is just one loss too many. That Gonzaga game definitely wasn't going to go anywhere near UCLA's way after, but one could say it was a fluky March Madness where all the mid-range shots were just going in. But that loss to Oregon was a little bit disappointing. We saw Jaylen Clark pop off and show out on that game, but the rest of the team didn't show that sort of insistence or reason to just win out that game. But this team does have the chops. I think when Myles Johnson and Cody Riley and maybe even Kenneth Nwuba find their rhythm at the, down at the center position and play a pivotal role in breaking— rebounding, cleaning the glass, UCLA could just finish out this season the way it should be and possibly go for a deep Final Four run.
JC: Yeah. It's interesting you mention the big rotation because I think the Oregon loss really displayed a defense that's kind of struggling out there, which is uncharacteristic, obviously, of a Mick Cronin team. I know the last few years, the offense has been better than the defense, but you'd think after a few years, Cronin's defense is starting to finally take hold. But against Oregon, it just looked really like the Ducks were running all of their actions at Cody Riley and Myles Johnson, like you said. And Cody Riley hurt, sprained MCL this season opener, so he's still getting his legs underneath them, but Myles Johnson has been a little bit of a disappointment so far. I would say. I expected big things from him this year. But he's a good shot-blocker, but he's just never in the paint enough because teams will drag him out on a pick-and-roll and whatnot to get him away from the basket. And then that's what Oregon did, and that's how they were able to score 84 points at Pauley. You just saw guys like Jacob Young and Will Richardson utilize a screen from one of their bigs and N'faly Dante had a good game. And just the defense, UCLA's defense is just not at the level it needs to be at, but I'm optimistic it'll get there. Bryan, you mentioned that Jaylen Clark had a great showing against Oregon. He also had a great showing against Oregon State. He played a career-high 32 minutes because of Jaime Jaquez Jr.'s injury. And he, and Clark scored a career-high 11 points in that game. So I think that is just really intriguing to see that a young guy like that, a young player like that is starting to kind of round into form. I know Mick Cronin talked about how he's had some struggles staying on the court early in the season. He had a concussion in the preseason, then he got sick and then the COVID pause happened. But he, he's finally kind of finding his footing and he really does seem to add something that last year's team didn't really have. I know Jaylen Clark was on the team last year but he wasn't this much of an offensive threat, really, and he was really kind of just like a spurt defender, energy defender last year. I know, Sam, you're a big Jaylen Clark fan. What are your thoughts on him and how high he can elevate UCLA's ceiling?
SS: Yeah, I know we've talked about it before, but I think out of, you know, Jaime Jaquez, Johnny Juzang, Jaylen Clark, I think, honestly, Jaylen Clark might have the highest ceiling in terms of being a professional basketball player. You look at Johnny Juzang. He's got the offensive talent. Big question mark on the defensive end. Jaime Jaquez, I think he can be a solid role player at the, in the NBA. But Jaylen Clark kind of has the tools, I think, to be, to reach that much higher ceiling. He's got the body for it, I think, and he's certainly got the intangibles. You know, he plays with a lot of effort, a lot of heart, and once he gets there on the offensive end, which I think he's shown flashes of it, once he truly gets there, I think he can really elevate to that next level.
JC: Mhm, and speaking of NBA players, I think the one obvious one people saw coming in was Peyton Watson, a five-star freshman from California, but he really hasn't played, before this weekend, up to the level a lot of fans are expecting. He played only eight minutes against California the week before and he really just was struggling to find his footing, you could see, just very raw offensively, doesn't have much of a ball-handling game, can't do much besides dunk, and his defense. Definitely, it takes time to learn Cronin's defense and he looked like he was struggling. But against Oregon, Oregon State, he really looked like he found something. He played 44 minutes across the two games, which is the most of any two-game stretch so far of his career, and he scored 14 points. He was a little inefficient, but you can't expect too much out of young player, but I think the most intriguing part was his defense. He got four blocks across the two games, so for the season, he has 11 blocks, I believe, and that puts him second even though he hasn't played nearly as many minutes as that many other players in the team. And he can also rebound well. He had 13 rebounds across Oregon, Oregon State game. So I think he's really just an intriguing talent that UCLA really hasn't had anyone like him before. He's 6'8". He's 200 pounds. I think he's getting bigger. But really, he's just a unique talent for sure. Bryan, I know you've also talked about Peyton Watson before, so what are your thoughts on him and how this kind of little growth of improvement in the middle of the season is kind of, what does that mean for the rest of UCLA season with him?
BP: I'll be honest, my thoughts on Peyton Watson are that, hot take, he shouldn't have went to UCLA. He really needs more minutes to develop on the floor after a senior year of high school where, in which he didn't play because of COVID-19. He just needs more reps. And even though we're seeing an up, a slight uptick, seeing his potential on defense, there's still much left to be improved. And you really just can't improve on the offensive end if you don't get those minutes, don't get those engaging reps against high-quality defenses. But if Mick Cronin is on this trend, and we keep seeing him play more in the limelight, I think Peyton Watson can play a pivotal role with the defense with Jaylen Clark if, once again, Mick Cronin decides to play Clark in high-pressure situations. UCLA's defense can really rise up to the occasion and make key stops to win out games.
JC: And I think that kind of brings me to another point I wanted to make. Just the availability of Watson and Clark on this team are, they're really intriguing because they do a lot of rebounding. They play a lot of defense. And then, you know, you can see Cronin starts to experiment. When I talked about Myles Johnson not playing that well, well, Cronin started utilizing a lineup that had Jaylen Clark at center and Peyton Watson as the power forward and they looked really good defensively. They can switch one through five. Peyton Watson is enough of a shot-blocker, rim-protector where they're not going to get killed. And they both are just good enough at rebounding where I don't think that's a problem either. So either way, I think the biggest asset they both bring is versatility. And if they keep getting better, I really do think that elevates the ceiling, way past last year's team, which is a lot to say because last year's team made a Final Four.
JC: And then just transitioning to women's basketball. Women's basketball is 7-4 this year. They started the year ranked in the top 25. Obviously, they had, they've had a lot of injuries. They played with seven active players a lot this year, when they, one of their strengths coming in was supposed to be depth. They're fourth in the Pac-12 right now, but they are coming off a 2-0 weekend. They beat Washington on Friday and Washington State on Sunday. Both of them got slow starts but then they turned it up late. I think the most intriguing thing about women's basketball so far this season has been Charisma Osborne's play. It's been up and down a little bit, but she's coming off a game against Washington State where she played 36 minutes, so basically the whole game, and had 25 points on 7-of-15 shooting. I really think she's the most intriguing player on this team, that's not too much to say, but I think what makes her interesting is just the fact that she's asked to play a lot more point guard than she was supposed to. Obviously, Gina Conti from Wake Forest came in, was supposed to be that lead ball-handler and let Charisma play off-ball, but Gina Conti hasn't played yet for UCLA, so Charisma Osborne has really had to burden a lot of the playmaking duties as well as the scoring duties. And it's nice to see her kind of bounce back after a few rough games to kind of say, like, 'I'm the best player on this team. I'm going to lead us to where we need to go.' And it's what you saw a lot from the last few years with Michaela Onyenwere, but now that she's with New York Liberty, someone needed to be that vocal leader, needed to be that best player, and I really think Charisma Osborne, this last little stretch here, is kind of hinting that maybe this is where she's starting to figure it out and be that dominant scorer as well as the vocal leader on the team. But that's going to wrap it up for us here at "Out of Bounds."
JC: The show is brought to you by the Daily Bruin, UCLA's student newspaper. You can listen to this show and others by the Daily Bruin on Spotify, Apple Podcasts and SoundCloud, and a transcript for the show is available at dailybruin.com. I want to thank Sam and Bryan for joining me, for helping me bring back the podcast, and I want to give a big shoutout again to Zoe Willoughby for helping us out, producing this podcast for us. She's really stepping up big time, stepping in clutch for us. So thanks again for everyone listening, and hopefully, you come back and listen to us again next week. See ya.
This episode reflects updated information as of the date of recording, Jan. 22.
Palmero is currently an assistant Sports editor on the softball, beach volleyball, women's volleyball, men's volleyball and men's golf beats. He previously served as a reporter on the beach volleyball and women's volleyball beats. He is a second-year mathematics and economics student at UCLA.
Palmero is currently an assistant Sports editor on the softball, beach volleyball, women's volleyball, men's volleyball and men's golf beats. He previously served as a reporter on the beach volleyball and women's volleyball beats. He is a second-year mathematics and economics student at UCLA.
Christon is currently the Sports editor and a reporter on the men's basketball and football beats. He was previously an assistant Sports editor on the women's basketball, softball, men's tennis and women's tennis beats and a reporter on the women's basketball and softball beats.
Christon is currently the Sports editor and a reporter on the men's basketball and football beats. He was previously an assistant Sports editor on the women's basketball, softball, men's tennis and women's tennis beats and a reporter on the women's basketball and softball beats.
Settleman is currently an assistant Sports editor on the gymnastics, women's soccer, women's golf, women's water polo and men's water polo beats. He was previously a contributor on the gymnastics and women's water polo beats.
Settleman is currently an assistant Sports editor on the gymnastics, women's soccer, women's golf, women's water polo and men's water polo beats. He was previously a contributor on the gymnastics and women's water polo beats.