Opinion: Students should not pay full tuition while on-campus resources are unavailable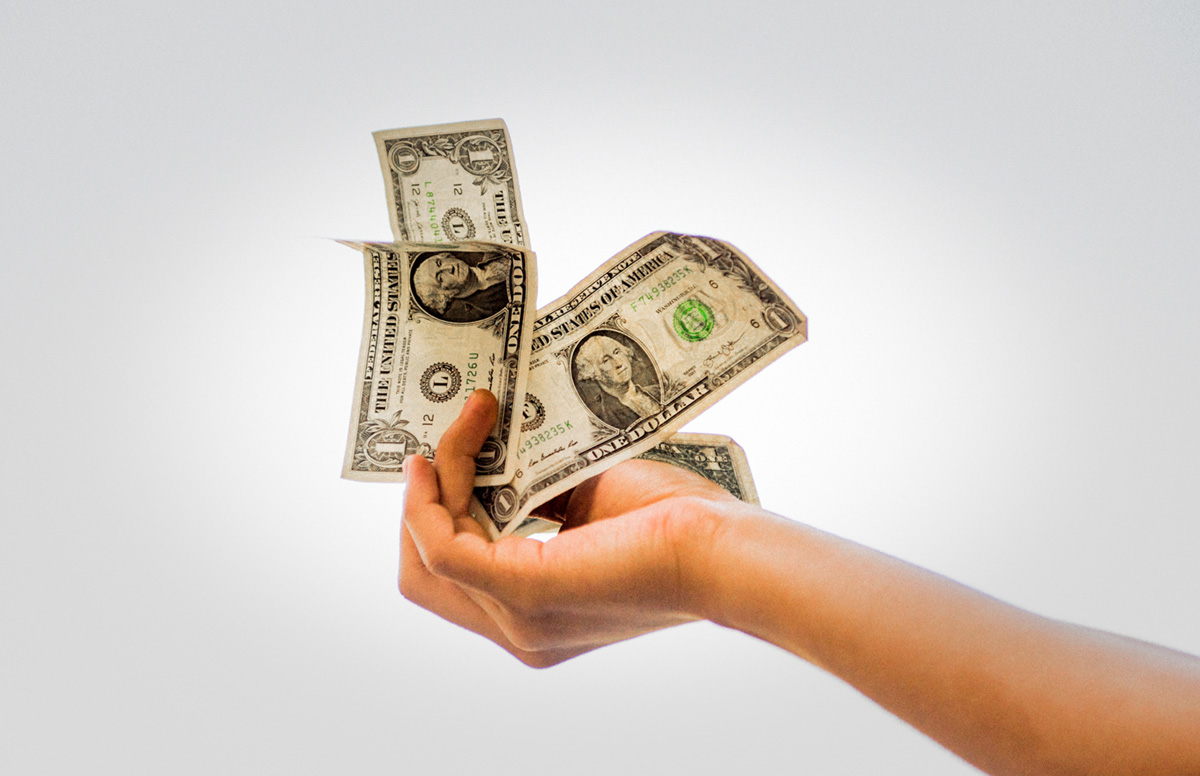 An extended hand holds out dollar bills. During remote instruction, students should not be paying full tuition. (Kanishka Mehra/Daily Bruin senior staff)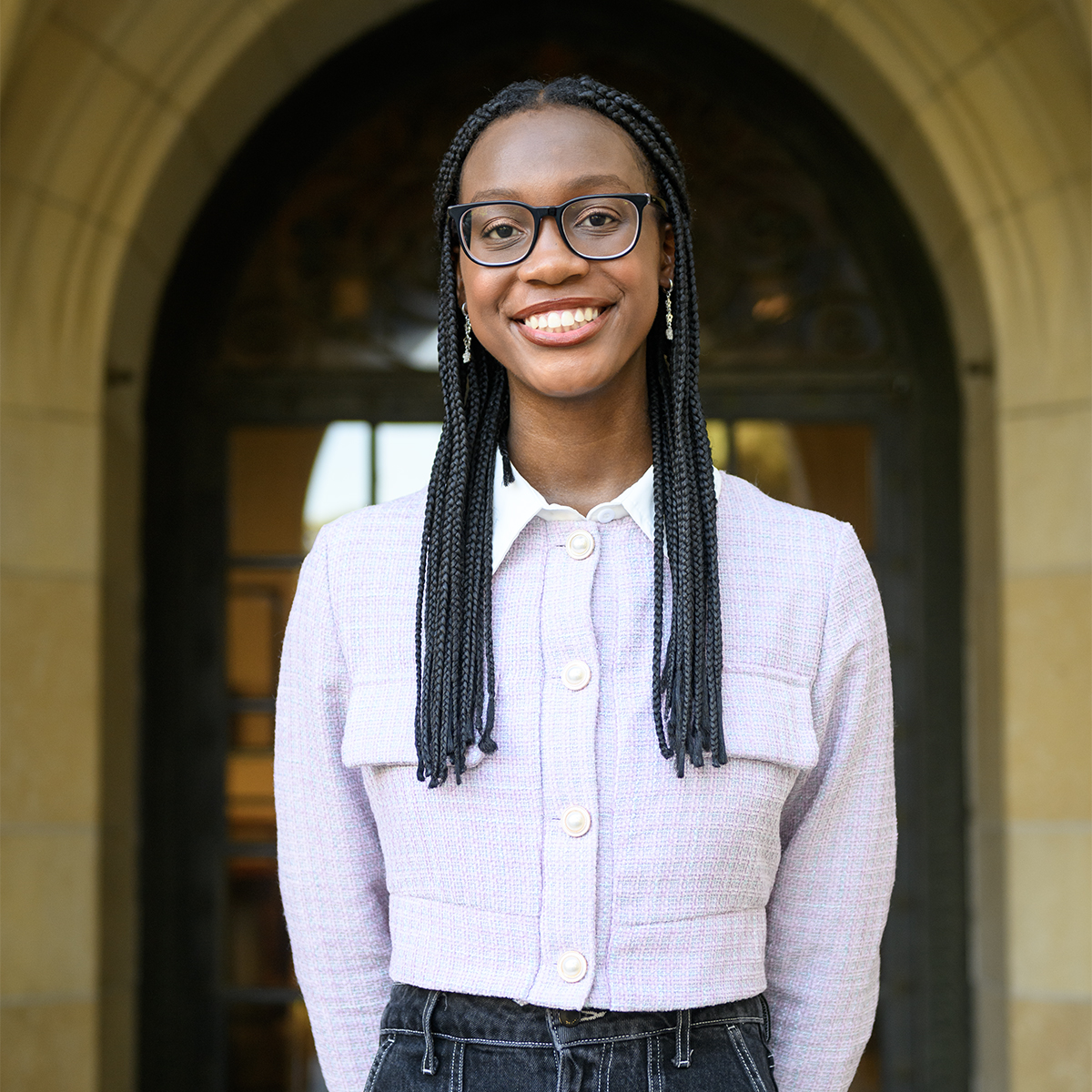 In a capitalist society that consistently values profit over people, it comes as no surprise that UCLA – a multibillion-dollar institution – is charging students full tuition during online learning.
On Jan. 7, UCLA announced that remote instruction will be extended to Jan. 28 amid rising COVID-19 cases. This means that many of the on-campus facilities students are paying for are closed or the resources are limited.
Students should only be paying for what they are receiving. Charging them for anything more, especially at this historic moment, is nothing short of exploitation.
The COVID-19 pandemic has placed severe financial burdens on many students and families because of increased unemployment rates, business closures and economic fallout. This disproportionately affects low-income, marginalized students of color, making it challenging to pay full tuition.
According to an article by the Kaiser Family Foundation, communities of color face increased risk of contracting COVID-19 and experiencing financial hardships. Racial and ethnic minority groups are more likely to be essential workers, seeing as Black and Hispanic people make up nearly a quarter of service industries as opposed to 16% of their white counterparts.
During these unprecedented times, UCLA needs to be more financially accommodating and charge students the amount their remote services are actually worth.
Online learning does not require UCLA to pay as much for on-campus expenses, such as lighting, heating and extra staff to operate closed buildings.
It's true that student tuition statement and fees have paid for online registration, remote advising and the infrastructure necessary for virtual learning, as mentioned in an emailed statement from Joanna McWilliams, a communications strategist for the University of California Office of the President. Financial aid also wouldn't be possible without student dollars.
But in the midst of a student loan debt crisis that affects over 43 million Americans, UCLA should not expect Bruins to take out loans to pay for facilities they cannot use.
This isn't the first time UCLA has unexpectedly switched to remote instruction. In 2020, UCLA suddenly closed its campus, opting to operate virtually when the COVID-19 pandemic was just reaching the U.S. Nevertheless, the university still expected students to pay full tuition.
UCLA cannot continue to financially take advantage of students and charge unreasonably high prices for remote services. Nearly two years later, there is no excuse that the institution has still not formulated an effective plan to refund students for in-person fees.
After all, this may not be the last time the university offers most, if not all, classes online.
Although Bruin Walk is no longer filled with students passing out flyers, this has not stopped them from advocating for critical issues. Zachary Taylor, a third-year applied mathematics and political science student, created a petition on Change.org calling for a tuition refund. As of publication, more than 2,200 people have signed.
"The cost of a college education at UCLA … before the pandemic was already prohibitively expensive," Taylor said. "To continue to charge that price when students are definitionally receiving less resources through online learning is a robbery."
Remote instruction is not the way most students envisioned their college experience. Learning through a computer screen can make it difficult to actively engage with professors and peers and deprives students of face-to-face interaction.
Nevertheless, it is crucial that a hybrid learning model is permanently implemented to make education easily accessible to all students, especially the disabled, immunocompromised and chronically ill communities who have been advocating for remote options long before the pandemic.
Christopher Ikonomou, a third-year communication student and member of the Disabled Student Union, said remote options were only provided when everyone benefited. As soon as COVID-19 protocols were relaxed, these options were removed, which severely endangered the disabled community.
"I think (implementing hybrid options permanently) will benefit both the people who are asking for a tuition refund and disabled students who benefit from online learning because hybrid options … are the only way that everyone gets to choose the way they learn best," said Ikonomou.
The Disabled Student Union created a petition for permanent hybrid options that has been signed by more than 2,290 people, said Ikonomou in a written statement. But administrators who are convinced that in-person learning should remain the status quo have not taken necessary action to ensure the safety of all students.
There is no doubt that online learning can be challenging, especially when all we want to do is see our friends, classmates and professors and live our college experience to the fullest. Instead of going back to normal, we need to create a new normal where all students are given equal opportunities to succeed, whether school is held in-person or online.
And as a part of that normal, UCLA should develop a new tuition model that accurately charges students for the services they are receiving depending on that quarter's mode of instruction.
Although the safest option for UCLA is to remain online for an extended four weeks because of the threat of the omicron variant, students should not be forced to pay for an experience they cannot have. While this may be UCLA's fifth full quarter of mostly remote instruction, it also marks the fifth quarter of charging students for services they cannot use.
This is not just about winter 2022. It reflects a broader societal issue and an elitist college system that has financially exploited students for its own monetary gains. Bruins deserve to be refunded for the in-person fees that are not being used during remote instruction.
The least that UCLA can do during a pandemic is allow students to pay for what they are receiving.
Wheeler is a 2022-2023 assistant Opinion editor. She currently serves on the editorial board and was previously an Opinion columnist. She is a second-year public affairs and sociology student.
Wheeler is a 2022-2023 assistant Opinion editor. She currently serves on the editorial board and was previously an Opinion columnist. She is a second-year public affairs and sociology student.