UCLA swim and dive wraps up Bruin Diving Invitational with top finishes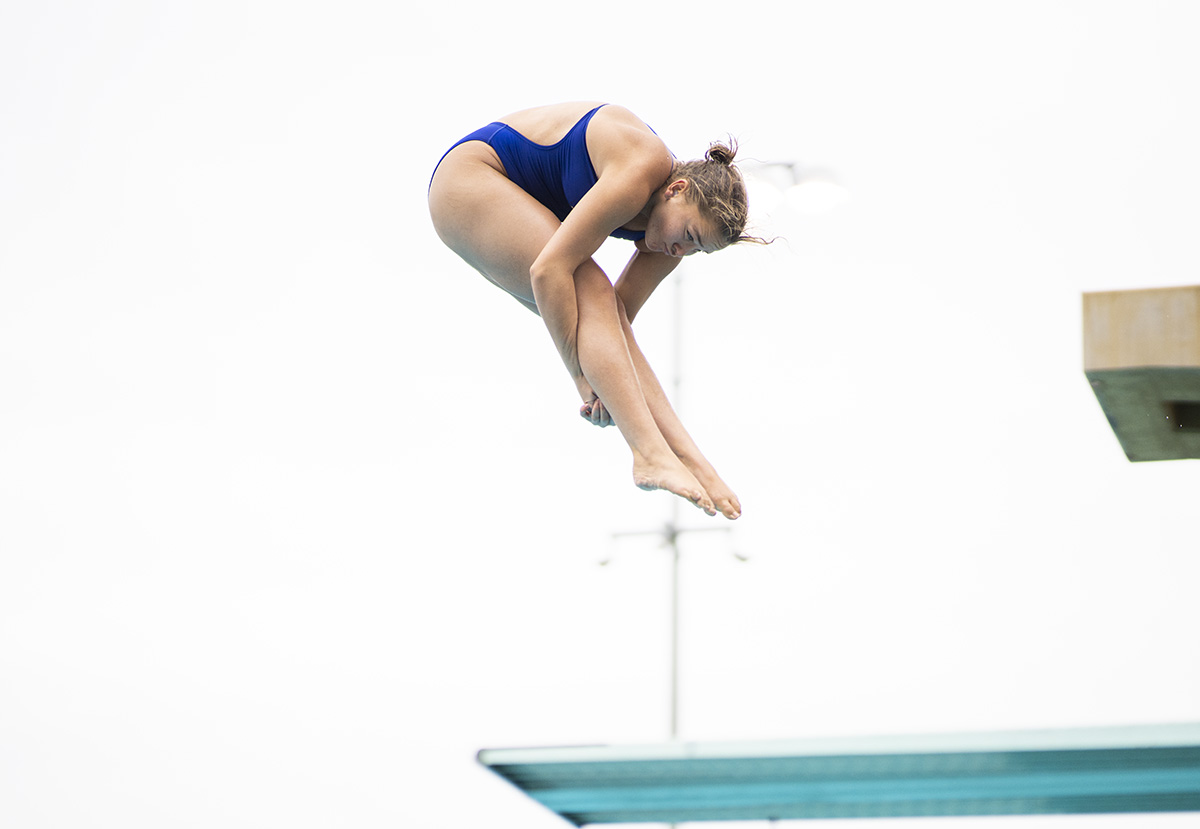 Diver Zoe Jespersgaard holds her legs mid-dive during the 3-meter diving event. The UCLA swim and dive freshman saw three top 10 finishes over the weekend in the Bruin Diving Invitational, including a sixth-place finish in the 3-meter. (Patrick Shao/Daily Bruin)
This post was updated Jan. 17 at 7:45 p.m.
Over three consecutive days of competition, the Bruins finished the weekend with a collection of top-10 finishes.
UCLA swim and dive (3-2, 1-2 Pac-12) hosted 10 teams at Spieker Aquatics Center, including Pac-12 opponents Stanford (2-0, 1-0) and USC (4-0, 3-0) for the Bruin Diving Invitational. In the three-day event from Friday to Sunday, the Bruins finished in the top 10 five times because of the efforts of two divers.
Diving coach Tom Stebbins said the invitational posed a different challenge from a dual meet because the format included more time between dives.
"These are more endurance events," Stebbins said. "There is a skill that you have to develop to do that. I thought as the weekend went on, we did a really good job adjusting."
On Friday, junior diver Hannah Butler finished fourth in the 1-meter with a score of 276.25 in the final. She was one of three divers to score above the Zones-qualifying score of 265.00. Freshman diver Zoe Jespersgaard finished in 10th place in the event with a 246.45 final score.
Butler said she used her top-five finish on the first day as motivation for the rest of the weekend.
"A good start to the weekend helps," Butler said. "It helps to motivate (and) bring energy each day even though you are getting more tired."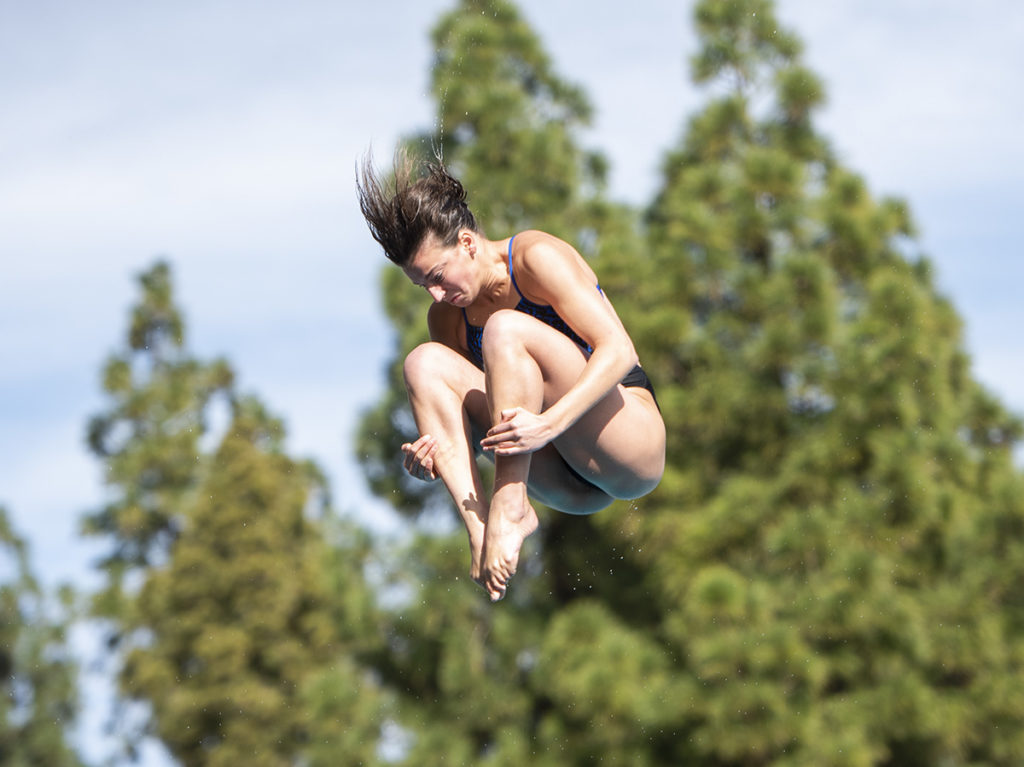 Butler and Jespersgaard placed fifth and sixth, respectively, the following day in the 3-meter dive. With a final combined score of 637.80, Butler recorded her second top-five finish of the weekend.
In the preliminary rounds, Jespersgaard notched her collegiate-best mark in the 3-meter dive with a score of 319.85. The freshman then scored 303.00 in the final, surpassing the 300-point mark in three consecutive 3-meter dives.
Jespersgaard said she values being consistent in the event and was happy about her and Butler's results, adding that Butler served as a mentor for the Bruins during this event.
"It was really exciting that we were able to do well both days," Jespersgaard said.
On the final day of the meet, Jespersgaard was the only Bruin diver to reach the final in the platform diving competition. She placed ninth overall with a combined score of 466.90.
"There is a lot of room for us to make headway and improve things," Stebbins said. "But what I am really pleased with is how the mental part of where they are headed is going. We are in a good place that way."
With the NCAA championships coming up in March, Stebbins said the invitational was good practice heading into the upcoming championship meets.
"When you have a dual meet, it's so fast," Stebbins said. "When you have these events, which are much closer to what our conference championship will be, a lot closer to what our zone championship will be and (the) NCAAs will be, … you have to be wired differently to be able to turn yourself on (and) turn yourself off."
UCLA will be back at Spieker Aquatics Center for back-to-back dual meets against Stanford and California on Jan. 28 and 29, respectively.
Baker is currently a Sports contributor on the swim & dive beat.
Baker is currently a Sports contributor on the swim & dive beat.