The Quad: UCLA researchers discuss stem cells, future of regenerative medicine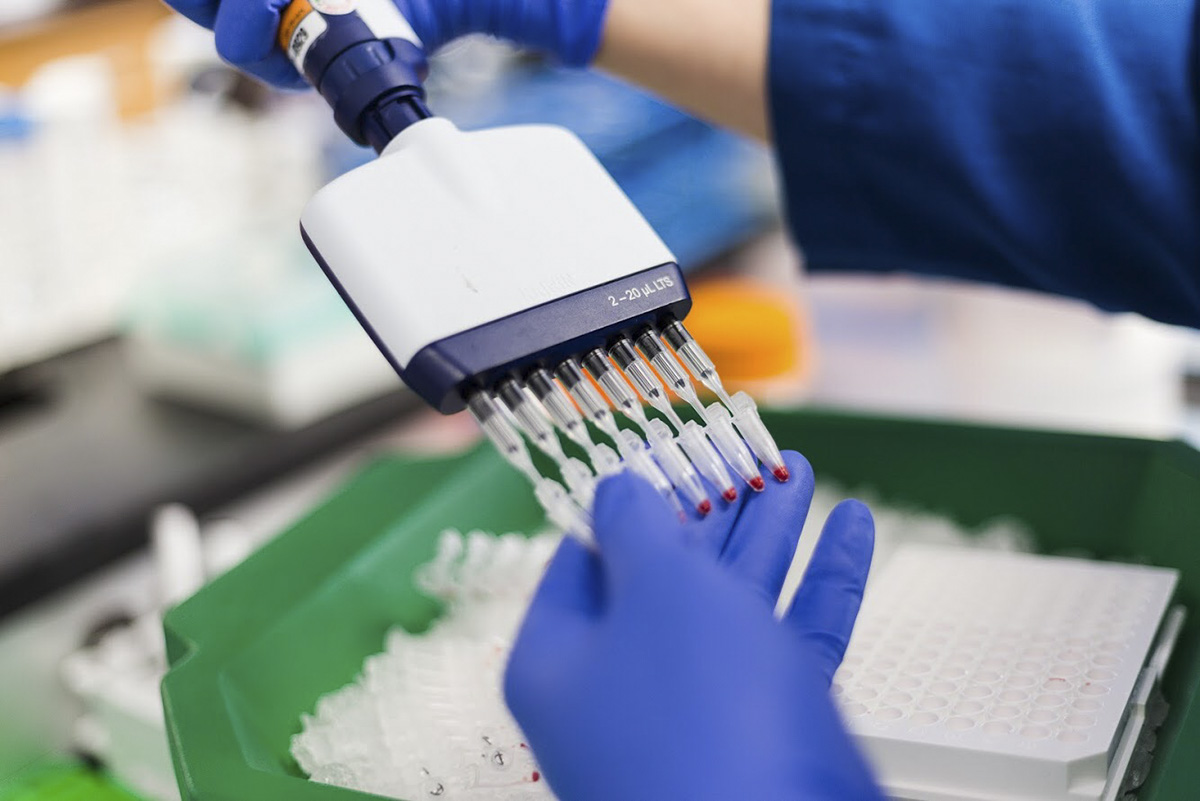 Stem cell research addresses a variety of medical needs. From bone strength to stroke studies, The Quad interviews UCLA frontiers in stem cell research. (Michael Vigman/Daily Bruin)
Correction: The original version of this article incorrectly stated that the Eli and Edythe Broad Center of Regenerative Medicine and Stem Cell Research houses clinical trials studying vitamin D3 as a treatment for COVID-19. In fact, these clinical trials are not part of BSCRC's research programs.
This post was updated Jan. 19 at 2:15 p.m.
From stroke-induced brain damage to brittle bones, novel treatments for a variety of degenerative diseases may soon reach the public as a result of the research taking place at UCLA's Eli and Edythe Broad Center of Regenerative Medicine and Stem Cell Research.
Founded in 2005, the center's mission is to develop revolutionary treatments and personalized cellular therapies through the study of regenerative medicine, according to their website. This includes discoveries in cancer diagnosis and treatment and infertility research.
According to the BSCRC's website, stem cells are one of the main areas of focus at the BSCRC. UCLA alumnus Mason Henrich said that he studies skeletal stem cells as a research assistant at the BSCRC.
"Stem cells are basically cells that have the potential to become multiple types of cells," Henrich said. "So it's a powerful tool in that it sits at the base of a lineage tree."
Stem cells can be found in early stage embryos during the first two weeks after fertilization, where they grow, multiply and differentiate up the lineage tree to become all of the diverse tissues and organs that make up the body, such as the brain and muscles, according to the BSCRC website. They can also be found in mature tissue, where they are called somatic stem cells, and play a role in the body's natural regenerative process by differentiating to replace tissue at the site of injury or degradation.
Dr. Stanley Thomas Carmichael, a principal investigator at the BSCRC, studies how the brain repairs itself after strokes and certain kinds of dementia. He said that somatic stem cells play a role in the brain's natural healing process and that clinical transplantation could improve recovery further.
"Transplanting stem cells might enhance brain repair in stroke and … vascular dementia, which is the second leading cause of dementia in the US," Dr. Carmichael said. "And so we're trying to understand (how) the various kinds of stem cells … might enhance repair and recovery stroke and vascular dementia."
Srbui Azarapetian, a recent UCLA alumnus and lab technician, studies neural stem cell transplantation at the BSCRC under Dr. Irene Llorente.
Azarapetian's recent transplantation experiments have involved glial-enriched progenitor cells, which are a type of stem cell that can differentiate down specific glial cell lineages. According to a review paper by Sarah Jäkel and Leda Dimou, glial cells support the nervous system by, among many other functions, insulating the axons of neurons with myelin which speeds up the signals that pass through them.
Azarapetian said the brains of mice who had experienced strokes showed signs of increased recovery when injected with glial-enriched progenitor cells.
"Starting as early as one month after a stroke, they started showing improvement in terms of cognitive improvement, motor improvements and also particularly in a molecular level," Azarapetian said. "They'll show more axon sprouting in the brain … (which) is what correlates with better recovery in mice."
Azarapetian said that the next step is to move this glial-enriched progenitor cell treatment into a clinical trial, which will mean many more series of testing.
Dr. Carmichael said brain damage due to stroke and dementia may not be the only neurodegenerative diseases seeing new treatments in the near future.
"We'll probably see stem cell therapeutics of some sort applied to neurodegenerative diseases like amyotrophic lateral sclerosis, and we'll probably see them for traumatic spinal cord injury," Dr. Carmichael said.
Henrich's work at the BSCRC addresses stem cell therapy from a slightly different perspective.
"What I understand is that there's two general treatment methods with stem cells," Henrich said. "One being the use of stem cells in terms of injecting them into humans. … But what we do more is trying to intervene with the stem cells that individuals already have within them."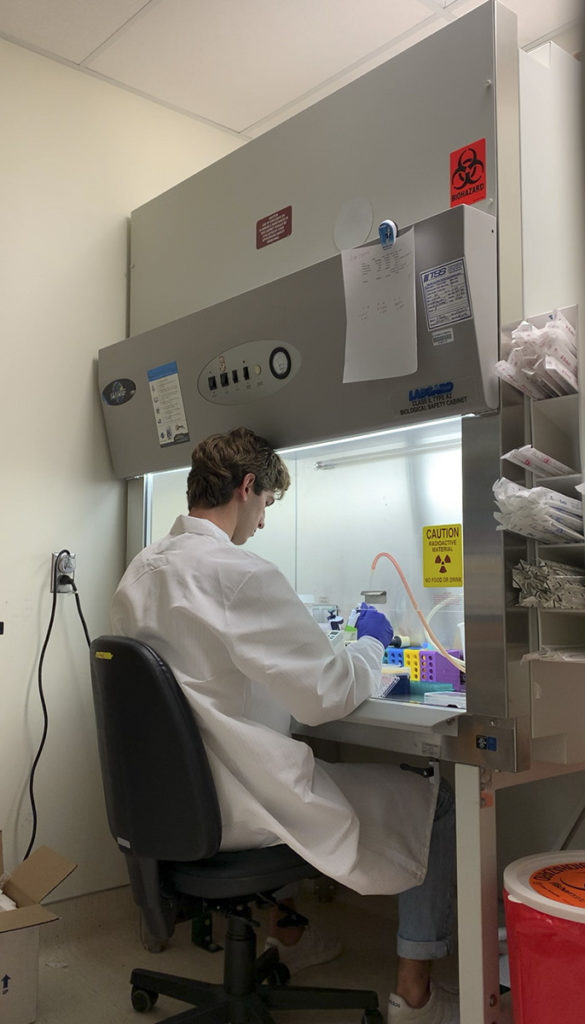 Henrich said his research focuses on bone health and the pathology of osteoporosis, which is caused by bone degeneration with age. According to Henrich, some of the blame for bone degeneration can be ascribed to the somatic stem cells in bone marrow.
"You have stem cells in your bone marrow, and those stem cells can either become a number of different types of cells. But one of the specific types of stem cells we're interested in is one that makes a decision between either becoming a bone cell or a fat cell," Henrich said.

He added that as people age, those stem cells increasingly differentiate down the fat cell lineage rather than the bone lineage, leading to weaker and more fracture-prone bones.
"(We're) trying to understand why that process happens and then how we can intervene and provide some sort of therapeutic that would force that cell down the bone lineage instead of the fat lineage," Henrich said.
Dr. John Adams said the future of orthopedic medicine lies in training the next generation of orthopedic doctors to look beyond the clinical routines of their practice and to seek out innovative treatments based on an understanding of the fundamental science underpinning their field.
"How do you treat osteoporotic fractures?" Dr. Adams said. "Do you wait until they happen? Or do you actually install preventative care very early on in individuals that will eventually develop these kinds of fractures?"
As the BSCRC faculty continue to tackle new challenges in regenerative medicine, championing an open and inquisitive mind will be critical to developing treatments in their multidisciplinary fields.
"Regenerative medicine is a broad field that is really tissue repair. But is much bigger than just stem cells. And so is the Broad in its understanding of the future of regenerative medicine," Dr. Carmichael said. "Stem cells are a big part of that, but so are a lot of other efforts."