Q&A: Effect of increasing COVID-19 cases on booster shots, isolation and on-campus living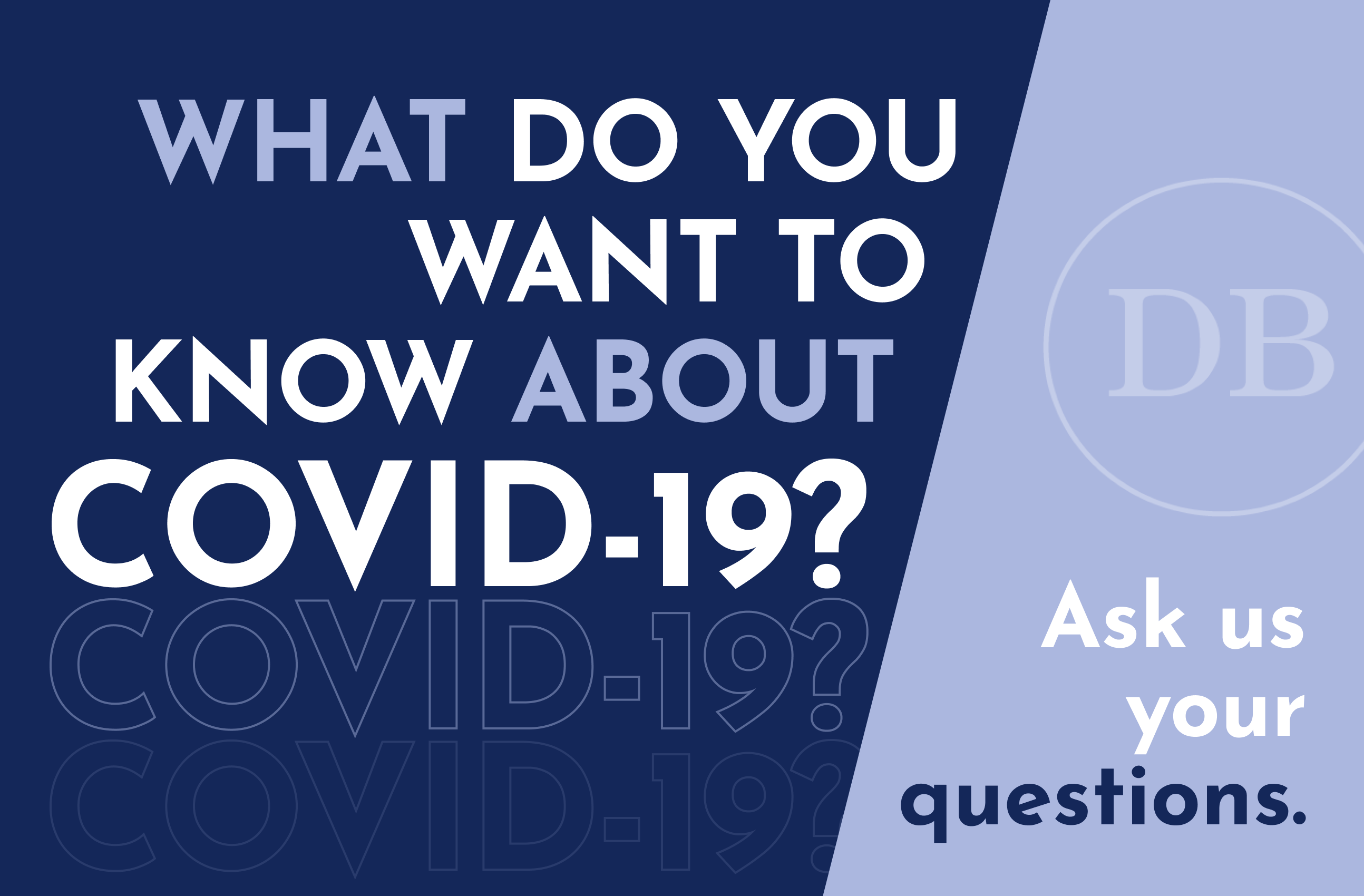 We know you have a lot of questions about COVID-19 as 2022 begins with another quarter at least partially online. From topics like vaccine booster shots to whether gyms will remain open, Daily Bruin staffers answered your most pressing questions. Note: questions have been edited for clarity.
Vaccines and COVID-19 Safety Protocol
---
I'm not due for the booster yet. What do I do since the booster is required?
UCLA has mandated boosters for all who are eligible in alignment with University of California-wide policy. If you are not yet due for your booster, you are not required to get it yet.
However, once eligible, UCLA faculty, staff, and students should obtain their booster as soon as possible, according to the Dec. 21 announcement. This includes anyone who received the second dose of the Pfizer or Moderna vaccine more than five months ago or their Johnson and Johnson vaccine more than two months ago, according to the Centers for Disease Control and Prevention.
---
Where are arriving students returning to campus after winter break supposed to pick up rapid tests?
If you're returning to campus, you can receive a rapid test upon check-in for those living on the Hill or at the front desks for off-campus university apartments.
All students – including those living in off-campus apartments not owned by the university – are still eligible to receive a rapid antigen test in front of the John Wooden Center, open weekdays from 8 a.m. to 4 p.m.
---
What should students do if they don't feel safe coming back to campus after Jan. 28, when classes are set to go back to in-person?
As of Jan. 13, UCLA has not implemented any official plans for hybrid learning for when in-person classes are expected to resume. Members of student government from several UCs have since petitioned for hybrid learning. It will be at the discretion of individual faculty to continue to record lectures, according to an Academic Senate letter sent to university departments.
---
What happens, step-by-step, if we test positive?
If you test positive for COVID-19, you should contact the Exposure Management Team at the Arthur Ashe Student Health and Wellness Center by email at [email protected]cla.edu, according to their website. They will assess your condition and decide if isolation is necessary. Students who live in university-owned housing or are unable to self-isolate should also call the Housing Isolation and Quarantine Team at (310) 825-5451 to coordinate isolation housing.
From there, you should prepare yourself and pack enough personal supplies to stay in isolation for a maximum of 10 days. UCLA Housing will provide linens, but individuals should bring their own pillow and other items if desired. After day five of isolation, you may be able to end isolation depending on certain factors (see below).
---
How do people get access to isolation housing?
See above.
---
If we test positive, will we be able to end isolation on day five if we test negative?
Yes. As of Jan. 12, UCLA now allows people to end isolation on day five in accordance with California Department of Public Health guidance, but only if you meet the following conditions: you test negative using a rapid antigen test, five whole days have passed since your symptoms began, any remaining symptoms are improving and you have not had a fever in the past 24 hours without using fever-relieving medication.
Asymptomatic individuals may end isolation if five days have passed since a positive antigen test and they have remained asymptomatic by the time they test negative on day five. Individuals can only use a rapid antigen test – not the saliva-based PCR test found at vending machines – to test out of isolation.
---
Do we still need to get tested for COVID-19 every week while classes are still online?
Upon their return to Westwood, all students, faculty and staff – regardless of vaccination status – must test at least one time per week through the campus testing program for the duration of winter quarter, and testing twice a week is highly recommended.
---
If I am being isolated after testing positive, will I be alone or will I have a roommate?
A UCLA spokesperson told the Bruin on Jan. 5 that students in isolation housing would isolate alone. If capacity becomes limited, however, students may have to isolate in a double-occupancy room with a roommate.
---
Is there a specific date for students living off-campus to return?
Students can delay their return to Westwood anytime before classes resume, but they will still be required to undergo the three-step testing process: once up to 72 hours before returning, upon returning at a UCLA site and again three to five days after.
---
What is the COVID-19 testing requirement for commuter students and/or those living fully off-campus? Do we still need to twice before coming back to campus, like with those living in UCLA Housing?
According to information obtained by the USAC Office of the President, commuter students will have to take a COVID-19 test – either from a UCLA or non-UCLA provider – at most 72 hours before returning to campus. They must also take a UCLA-based test the day they return and another 3 to 5 days after they return if they are on campus then.
---
What can people do if others don't follow COVID-19 safety protocol during class?
If someone is not following COVID-19 safety protocol, such as not wearing a proper mask during class, experts recommend approaching and asking them to change their behavior politely, if possible. For friends and acquaintances, UCLA Student Health Education & Promotion recommends communicating with "I" statements that allow you to assert your concerns about COVID-19 safety respectfully.
Campus Facilities and Operations
---
Will gyms be open during the remote learning period?
All indoor recreational facilities are closed until further notice during this period of remote learning.
---
Can students go in person to conduct research in labs?
UCLA has not announced any updates for on-campus research activities following the recent shift to remote learning. Students should reach out to their supervising faculty, staff and departments to obtain the most up-to-date information on whether students can conduct research in person.
---
What criteria does UCLA have to meet in order to go back to in-person learning?
In their Jan. 7 announcement extending remote learning, UCLA cited a rapid rise in the number of community cases – 1,200 since the beginning of the month – and that only 34% of eligible students had received their booster shots.
These trends – in addition to factors such as ICU beds available in LA County – likely shifted UCLA to the moderate level or above for several criteria on the UCLA COVID-19 Pivot Plan and Decision Matrix. UCLA spokesperson Bill Kisliuk told the Bruin in an emailed statement that UCLA will continue to consult with local and state public health officials and adjust the plan for in-person learning accordingly if the situation changes.
Housing and Student Life
---
Will students be reimbursed or receive credit for housing if they aren't on campus?
Yes, UCLA Housing will prorate payments and issue partial reimbursements depending on when students return to campus, according to UCLA Housing's website.
---
What would happen if we have already checked into our dorm but then later decide to leave campus?
If a student checks in and then decides to leave, they can check out and receive a refund for their time away, according to UCLA Housing's website. However, when they return to campus, they will also have to check back in and follow all necessary testing protocols.
---
If we're getting prorated for our housing in January, do we still have to pay our January housing installment?
You will still have to pay your January housing installment, but part of that payment will be prorated as credit depending on how many days you spend in on-campus housing. That credit will be applied to the next payment when in-person learning returns, according to UCLA Housing's website.
---
Will students be reimbursed for tuition because of remote learning? Why not?
As of Jan. 13, UCLA has not announced any changes to tuition. There was no reduction in tuition during the fall quarter and in the past, students have not received decreased or reimbursed tuition in response to shifts to remote learning.
---
Will people be refunded for unused parking passes?
Students can receive a partial, prorated refund for winter quarter parking passes. From Jan. 15 to Jan. 20, students will receive a 50% prorated refund. From Jan. 21 to Feb. 6, students will receive a 25% prorated refund. No refunds will be given after Feb. 6.
---
Will people be able to buy parking passes from those who don't need them anymore?
According to UCLA's parking rules and regulations, students who buy or use another student's parking pass may have their parking privileges revoked for a maximum of four years.
Students can purchase parking passes for the winter quarter from UCLA Transportation on a first-come, first-serve basis beginning Jan. 15.
---
What additional resources is UCLA adding to support student mental health?
UCLA has a few programs in place during the pandemic, in addition to the standard services offered by the Counseling and Psychological Services, including STAND Together During COVID-19, which offers tips on managing mental health. The UCLA Psychology Clinic, located on campus in Franz Hall, also offers therapy at a low cost.
General COVID-19
---
Where is COVID-19 spreading in Los Angeles and how does it compare to this time last winter?
While there are far more individuals testing positive – a nearly 300% increase in the past two weeks – there are fewer COVID-19 hospitalizations, people in the ICU and deaths compared to this time last winter.
Despite these lower numbers of COVID-19-related hospitalizations, however, hospitals are still overwhelmed in many parts of the county, driven by severe staffing shortages and the sheer number of new cases popping up because of how quickly the omicron variant spreads.
LA County saw an average of more than 40,000 new cases and 22 new deaths per day in the past week as of Jan. 14, according to the LA Times. The majority of the county is reporting hundreds of new cases per 10,000 individuals in the past two weeks, including more than 600 new cases in Athens Village, Rosewood/East Gardena, Mission Hills, Downtown LA and Florence-Firestone.
The percentage of positive COVID-19 tests has also increased within the UCLA community. Breeze Velazquez, president of the Undergraduate Students Association Council, said at a USAC meeting Tuesday that the UCLA COVID-19 Response and Recovery Task Force informed her that the campus percent positivity rate had recently surpassed 6%. The most up-to-date numbers are not yet publicly available due to delays processing the large influx of tests around the start of the new year, according to UCLA's COVID-19 dashboard.
---
What types of masks are sufficient to protect against the virus now?
If possible, experts recommend people pair a three-ply surgical mask with a cloth mask at minimum to sufficiently protect against highly transmissible variants like omicron and delta. UCLA requires students, faculty and staff on campus to wear upgraded masks, including surgical masks effective Jan. 13. While cloth masks are better than no masks at all, more effective options are more widely available now compared to the start of the pandemic.
In indoor areas, KN95 or N95 respirators are ideal since they are tighter fitting and will let in fewer airborne particles and droplets. The KF94 mask is a South Korean alternative to the N95 that is also highly filtering and may be more comfortable.
Beware of counterfeit respirators and make sure to purchase your masks from a trusted seller.
---
Where can people get tested for COVID-19 off-campus, and do they accept UC SHIP?
Federal guidelines require all health plans – including UC SHIP – to cover the costs of COVID-19 testing, regardless of whether the test provider is within your plan's network. UC SHIP covers any medically necessary COVID-19 testing and screening at no additional out-of-pocket cost, according to their website.
One of the nearest off-campus testing sites is the CVS Pharmacy in Westwood Village. Individuals without insurance are also able to test at most locations – both community and county-run sites – and the government will reimburse their costs. CORE also provides free COVID-19 testing at many sites around the county – no insurance, identification or symptoms necessary. Search for more testing sites near you and make an appointment at covid19.ca.gov.
---
Are rapid testing centers open on weekends?
Rapid testing at UCLA in front of the John Wooden Center is only open from Monday to Friday from 8 a.m. to 4 p.m., according to the Ashe Center website. However, you can also schedule an appointment for a rapid test at local health centers and pharmacies, such as CVS and Rite Aid. You can also find local testing sites in Los Angeles here.
---
Contributing reports from Kaitlin Browne, Eva Danesh, Hansel Desouza, Ally Kaiser, Sydney Kovach, Victoria Li, Shaanth Nanguneri, Leila Okahata, Caroline Sha, Annie Sun, Natalie Tabibian and Michelle Yang, Daily Bruin staff.