UCLA gymnastics returns to competition after pause due to COVID-19 protocols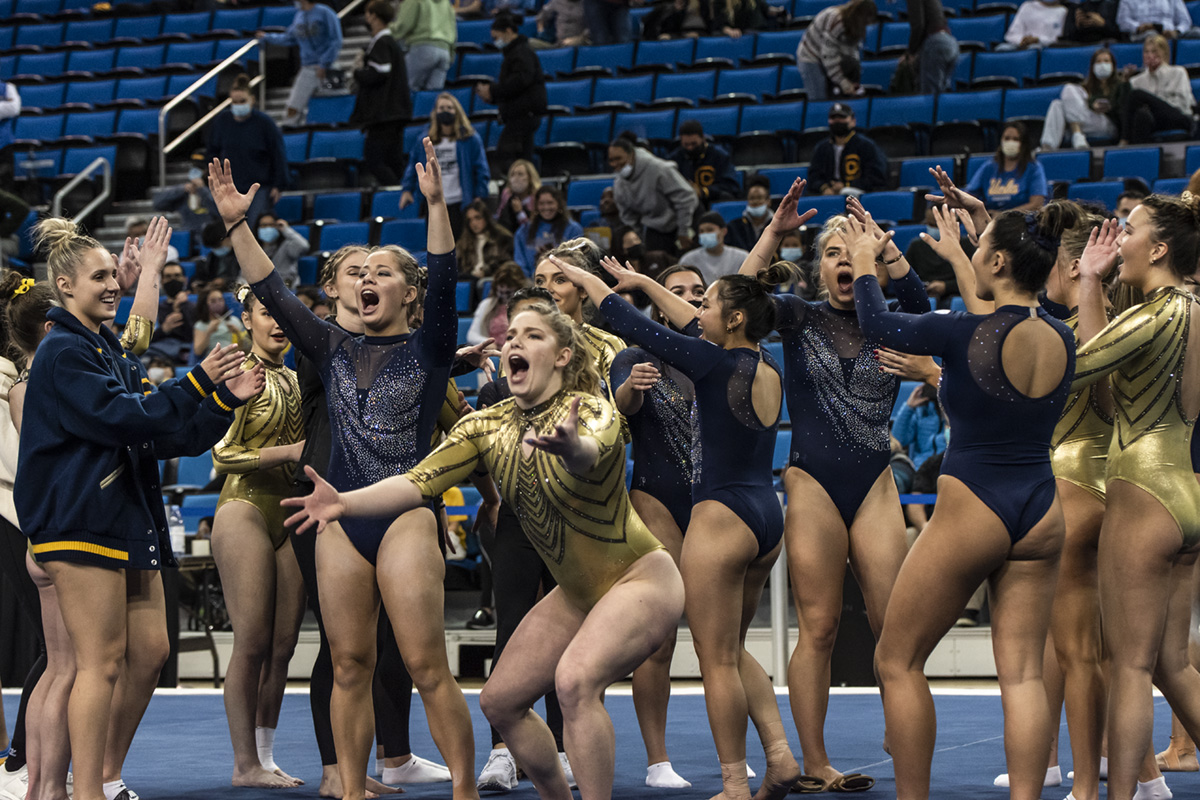 UCLA gymnastics was set to open its season Jan. 8 at the Collegiate Challenge but will now begin its 2022 campaign Jan. 17 after being subjected to a pause because of COVID-19 protocols. (Marc-Anthony Rosas/Daily Bruin)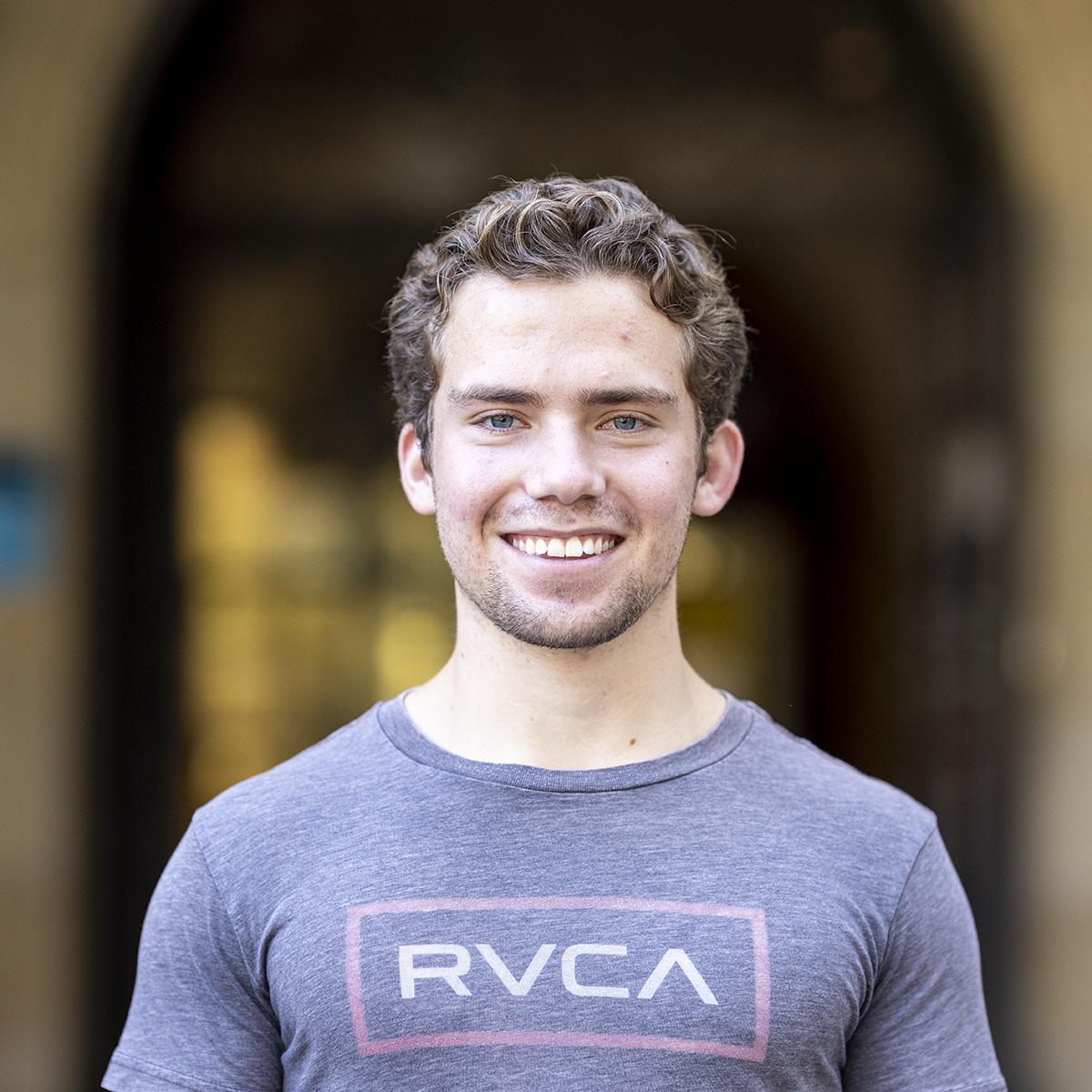 In December, the Bruins welcomed fans back to Pauley Pavilion for the first time in nearly two years.
And then the world shut down again, as did the blue and gold.
After enduring a pause on team activities because of COVID-19 protocols, UCLA gymnastics is set to open its season on the road against Minnesota on Monday, nine days after its season was supposed to begin. The Bruins were originally slated to compete in the Collegiate Challenge in Anaheim on Jan. 8 before dropping out of the competition nearly two weeks before the meet.
"Bottom line is our team just got hit with COVID in a rolling manner," said coach Chris Waller. "Over the course of a week and a half or so, it just went around."
In addition to the 10-day quarantine, Waller said some of those who had the virus also had to go through a cardiac protocol as a precautionary measure.
"That cardiac protocol in addition to the 10 days – that's a 17-day period at that point," Waller said. "That was a big chunk of time that a number of our student-athletes lost."
The pause for the team came after UCLA unofficially began its season with its annual Meet the Bruins intrasquad meet. The Bruins competed in front of fans in Pauley Pavilion on Dec. 17 before taking time off during winter break and ultimately being forced to take additional time off because of COVID-19 protocols.
Freshman Emma Malabuyo said although the interruption to the team's schedule was discouraging, she hopes the Bruins will be back at full strength for their first meet of the season.
"It was a little bit frustrating just because we've already done the hard work of just building into routines, and we were just so ready and prepared," Malabuyo said. "So having that little pause was just a little bit … frustrating. But I'm happy that our whole team is doing well now and we're ready to compete."
For some of the team's veterans, the pause offered a reminder of the 2021 season – a year marked by spectatorless arenas and complications as a product of the pandemic. The Bruins were limited to eight meets during the regular season a year ago, with all four home meets taking place in an empty Pauley Pavilion.
Senior Pauline Tratz – who said a potential return to normalcy played a large role in her decision to compete at UCLA for a fifth season – also said the preseason pause was frustrating.
"It definitely was really upsetting because I think after what we've been through last year, it seemed like everything is going to be better this year," Tratz said. "So being faced with all these COVID issues right before season again was definitely upsetting."
But after quelling the initial spread of COVID-19 across the team, the Bruins slowly started to trickle back into the gym. Waller said there were just three people in the gym when UCLA first returned to practice, noting that each of the student-athletes was affected differently.
While practice attendance has returned to its normal numbers, Waller said many of the student-athletes initially found themselves winded during training.
"They've done a great job of getting back into the swing of things, and we're certainly on the upswing," Waller said. "The past two days, we finally are starting to feel like we are at a place where we can improve and really start feeling like we're getting ready for this first competition."
Yet, with the Bruins cleared from COVID-19 protocols, their home arena still remains shut down to the general public through at least Jan. 21. UCLA's home opener is not scheduled until Jan. 30, but the possibility of an extended absence of fans remains.
Nevertheless, the Bruins will begin their season in front of an audience against the Golden Gophers in Maturi Pavilion on Monday.
"Every athlete wants to perform in front of an audience, and Pauley Pavilion is a magical place to perform," Waller said. "Right now we're focusing on what's right ahead of us, which is really the next practice and our first meet in Minnesota."
Despite the momentary setback, Tratz said she hopes this will be the last time UCLA's season is disrupted by COVID-19.
"Looking at it in the bigger picture, I think it almost came to a good time – if we want to call it that – because it's before season started," Tratz said. "We don't have to deal with it in season, hopefully."
Settleman is currently an assistant Sports editor on the gymnastics, women's soccer, women's golf, women's water polo and men's water polo beats. He was previously a contributor on the gymnastics and women's water polo beats.
Settleman is currently an assistant Sports editor on the gymnastics, women's soccer, women's golf, women's water polo and men's water polo beats. He was previously a contributor on the gymnastics and women's water polo beats.