The Quad: Bruins explore lessons of Holocaust history, commemorate survivors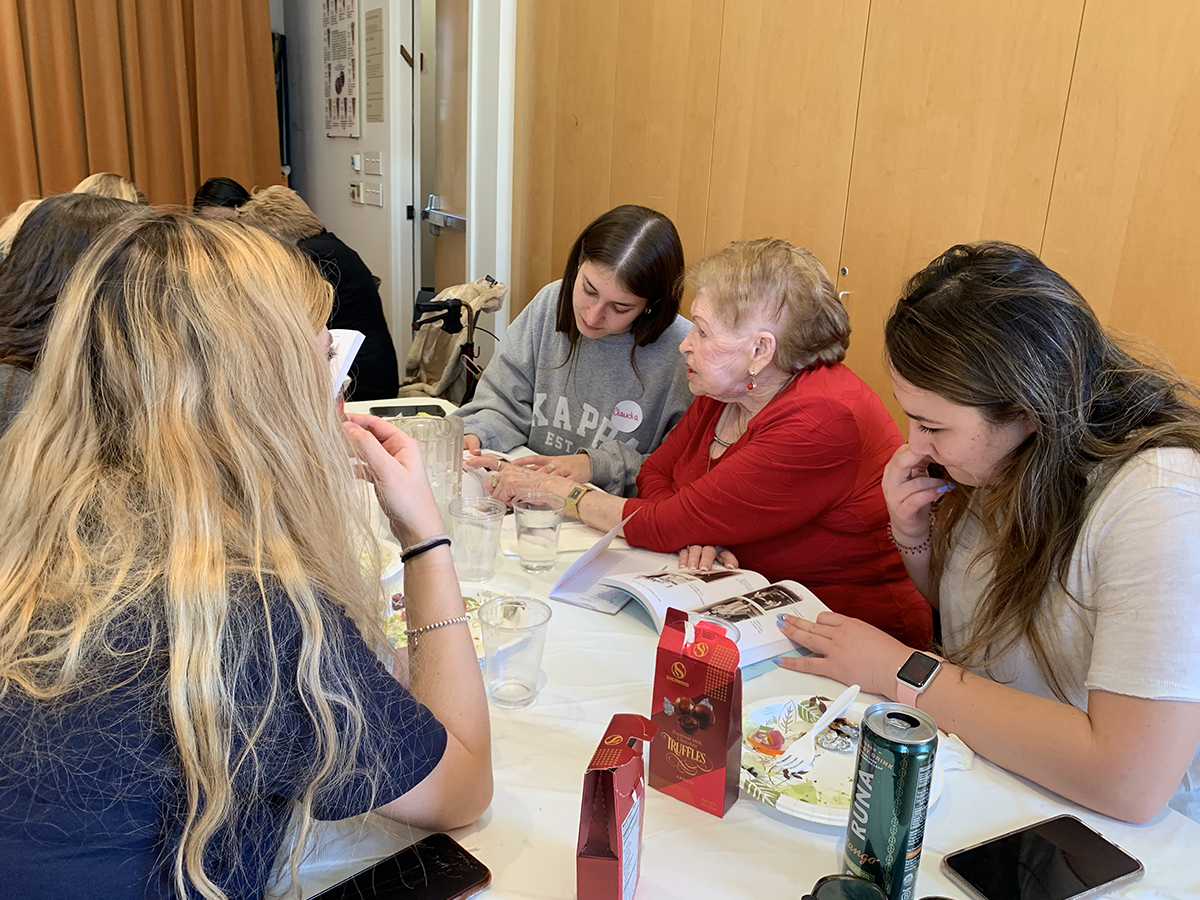 Bearing Witness – a Holocaust education program at UCLA – allows students to meet with Holocaust survivors weekly. As Holocaust Remembrance Day approaches, students and staff reflect on the importance of being educated on this subject. (Courtesy of Haley Karchmer)
As Holocaust Remembrance Day approaches on Jan. 27, UCLA students and professors reflect on the importance of being educated on the history.
History professor Sarah Abrevaya Stein teaches History 5: "Holocaust: History and Memory," a general education course on the history of the Holocaust. Stein said she enjoys teaching students different facets of Holocaust history, no matter how knowledgeable a student is on the topic.
"The reason I like teaching it so much is that some students come into the class thinking they know quite a lot about … Holocaust history, but they've never explored it in the broad historical frame that my class helps them situate it within," Stein said.
Stein also said students who are initially unfamiliar with the history of the Holocaust are able to conceptualize the event's history both on its own and as a part of a global history.
Stein added that the Holocaust is not merely an incident of the past as it contains many significant modern-day implications.
"The lessons and the stories of the Holocaust are, unfortunately, very relevant today, as well as to other historical contexts," Stein said. "So whether you are interested in the history of state violence, or whether you're interested in the history of racism, or anti-Semitism or discrimination, in all of these arenas, the Holocaust offers profound precedent and lessons."
According to the United States Holocaust Memorial Museum, there are over 195,000 survivors and family members in the Registry of Holocaust Survivors. However, an increasing number of these individuals are now deceased, and the voluntary count is mostly comprised of survivors from the U.S. or Canada.
Stein said Holocaust survivors are an important aspect of remembrance, and the continued loss of Holocaust survivors will have an inevitable impact on Holocaust education.
"Listening to testimony recorded frozen in time is of course not the same as speaking to somebody face to face, and we will lose detail, we will lose the sense of lived experience, we will lose the ability to ask questions that we've never asked before," Stein said.
Todd Presner, chair of the European Languages and Transcultural Studies department, is also faculty advisor of Bearing Witness, a Holocaust education program at UCLA.
Bearing Witness provides Bruins with the opportunity to connect with Holocaust survivors in a one-on-one setting during winter quarter. The program involves a combination of conversations, discussions and guest speakers to educate on the Holocaust.
"The uniqueness of the Bearing Witness experience is that students talk to a survivor, right, so this is unmediated," Presner said. "You know, that is to say it's not through watching a film or reading a history book, or a work of literature, or even a memoir. … This is a chance to talk to someone who was a survivor and an eyewitness."
Presner said while the number of living Holocaust survivors is decreasing, their legacy will be carried on by the lessons they have imparted onto society.
"There's lessons I think … that continue to apply in the present for how we think about antisemitism, think about racism, think about white supremacy, think about violence," Presner said. "Those lessons are what carry on, even when we don't have the opportunity to talk directly to survivors and witnesses."
Fourth-year psychology student Haley Karchmer is co-president of Bearing Witness.
Karchmer said she hopes Bearing Witness can allow the Bruin community to realize how valuable interactions with Holocaust survivors can be.
"I hope that every participant is inspired by these stories and acknowledges the privilege and responsibility of having learned these stories firsthand and by the survivors themselves," Karchmer said.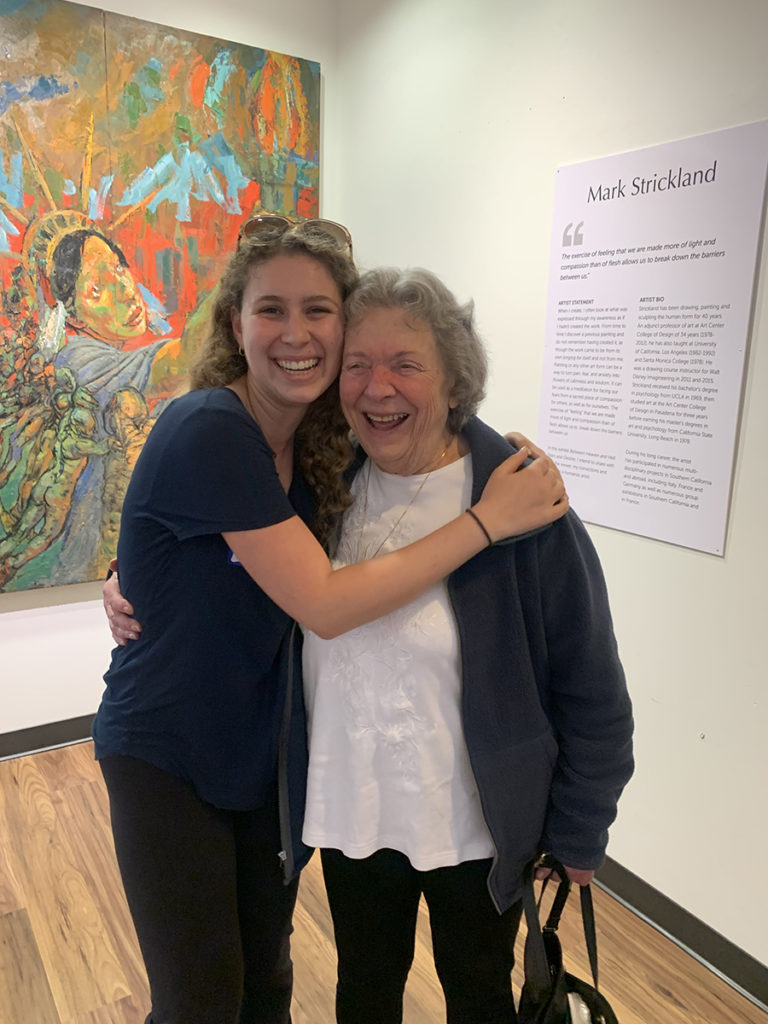 Ultimately, Karchmer said it is important for students to take the opportunity to have these meaningful and time-sensitive experiences.
"We are really the last generation to be able to hear these firsthand accounts of the Holocaust," Karchmer said. "And it's a huge learning and educational opportunity."