The Quad: Bruins face winter blues with new quarter amid return to remote learning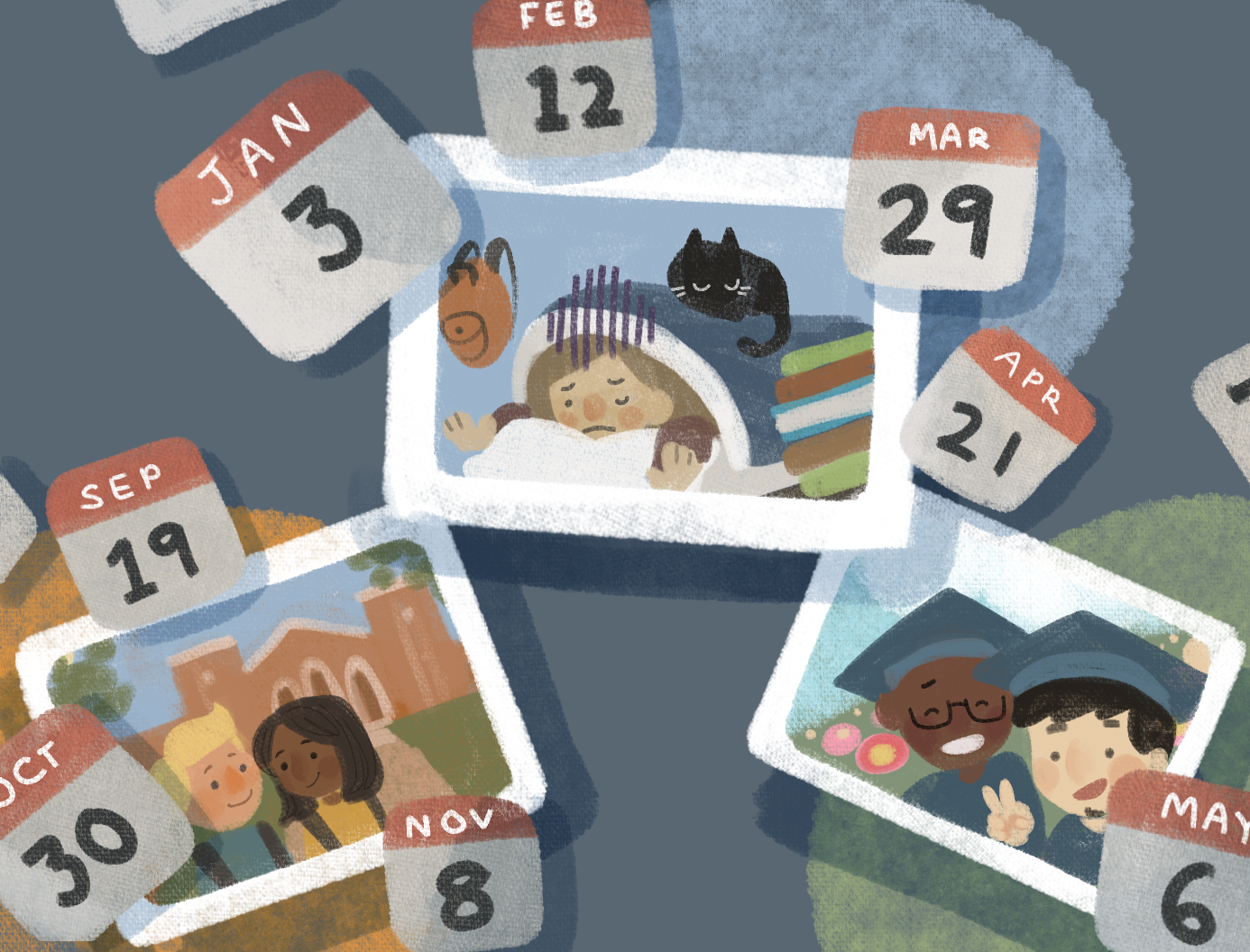 (Katelyn Dang/Illustrations Director)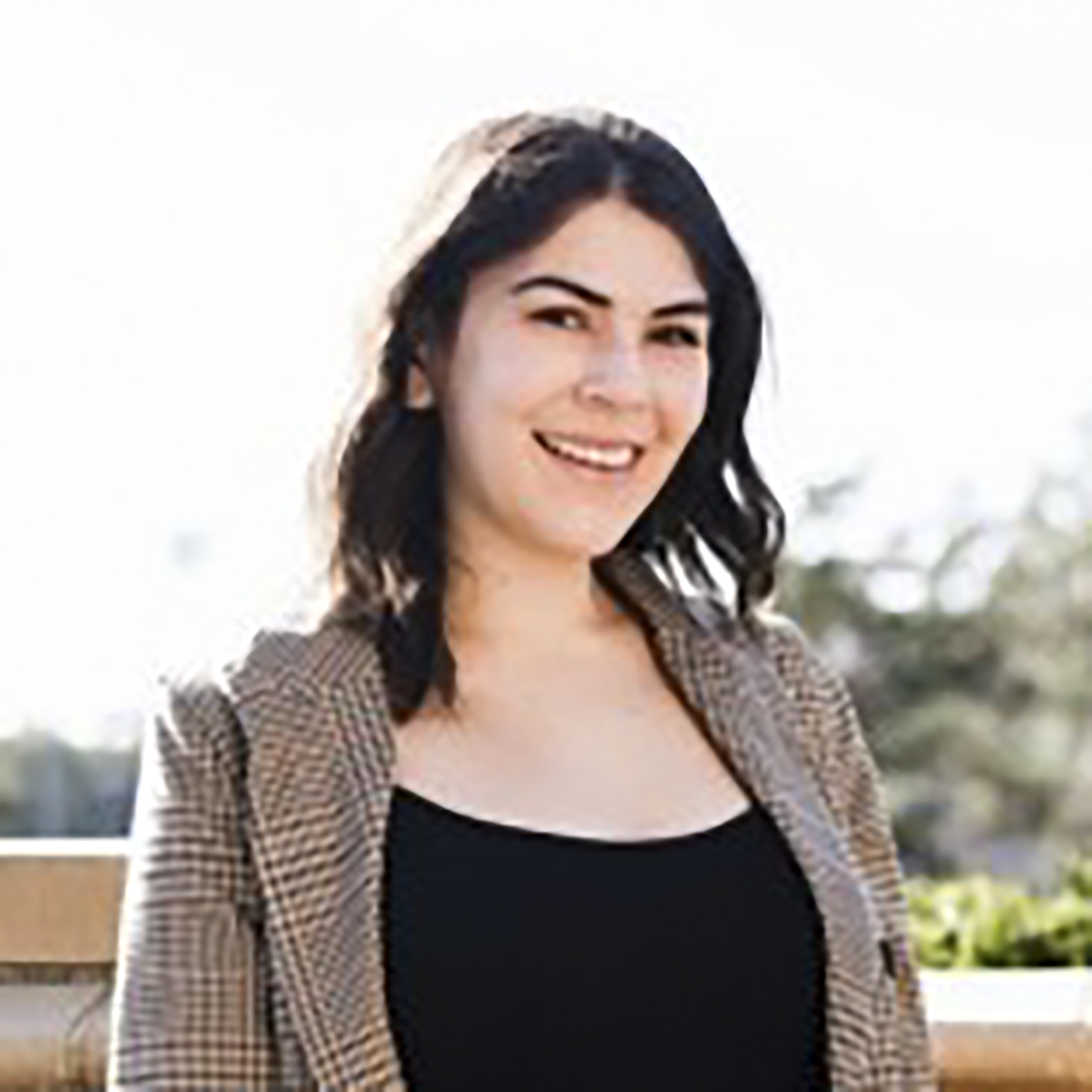 As the three-week break comes to a close and the joy of the holiday season wears off, Bruins once again must deal with an endless pile of assignments and obligations. Winter quarter can often be a challenging time for students, especially with UCLA's switch to virtual classes for the first two weeks of instruction.
Third-year molecular, cell and developmental biology student Ana Majer said that in the past, winter quarter had been the most challenging for her even though the workload is relatively the same as other quarters.
"It's more so that in winter quarter there are a lot more commitments in addition to what you had (in) fall quarter on top of just classes," Majer said.
According to a survey completed at Stanford University, 62.4% of surveyed students were involved in extracurricular activities and had frequent complaints of sleepiness and insomnia.
Some UCLA students also said the lack of breaks made winter quarter more challenging than others. Fourth-year psychobiology student Leela Mohan said that winter quarter can become monotonous and tiring with fewer holiday breaks to look forward to.
"The lack of holidays makes it difficult to find time to rest and recharge, especially with the quarter system," Mohan said. "Those holidays are super super important for us to get that time with family and friends, and there's really no time for that in the winter."
Mohan added that the winter season itself can also exacerbate mental health struggles for college students.
"The weather makes it more difficult to get outside and do things with friends, and the days are colder," Mohan said. "The excitement of the new year is gone, and people are more busy and there's just less time to try new things and do the things that kind of make the college experience what it is."
Majer also said that because of the cold weather and busy schedules of her loved ones, it is especially difficult to find company during the season.
"It is more gloomy, and it kind of puts a damper on your normal everyday mood and then on top of that, people just seem to be more busy in general," Majer said. "It's a lot more difficult to reach out and be with friends and family during this time. So, that support system that you normally have isn't there as much."
A study conducted by the University of Calgary showed that college-aged students were more susceptible to seasonal depression than other age groups.
Seasonal depression, or seasonal affective disorder, is a subtype of depression that oftentimes occurs around the same time every year. Individuals most commonly tend to experience symptoms such as anxiety, mood changes or sleep problems when the seasons change in the fall and winter.
Mohan said she found it beneficial to try something new and switch up an old routine when dealing with the winter blues, whether it be joining a new club or exploring a new hobby.
"Winter quarter can be really monotonous and can drone on," Mohan said. "So adding something new to your routine can give you something to look forward to and provide some excitement in a time that tends to be really exhausting for students."
Mohan said she also found it important to reach out for help rather than navigating through the quarter alone, which she finds helps her better address the root cause of her negative feelings.
Fiona Latifi, a third-year neuroscience student, said she copes with her winter quarter burnout by reaching out to people and resources in the Bruin community.
"Reach out to the people around you," Latifi said. "Everyone around you wants you to succeed and is there to help you, especially the people that you're close with. So, that's normally my go-to."
Latifi also said professional services such as UCLA Counseling and Psychological Services and telehealth counseling are other helpful resources on campus.