MSA continues search for communal prayer space on campus
The Muslim Students Association is working with UCLA to create prayer spaces that fit the needs of religious students. (Lauren Man/Daily Bruin senior staff)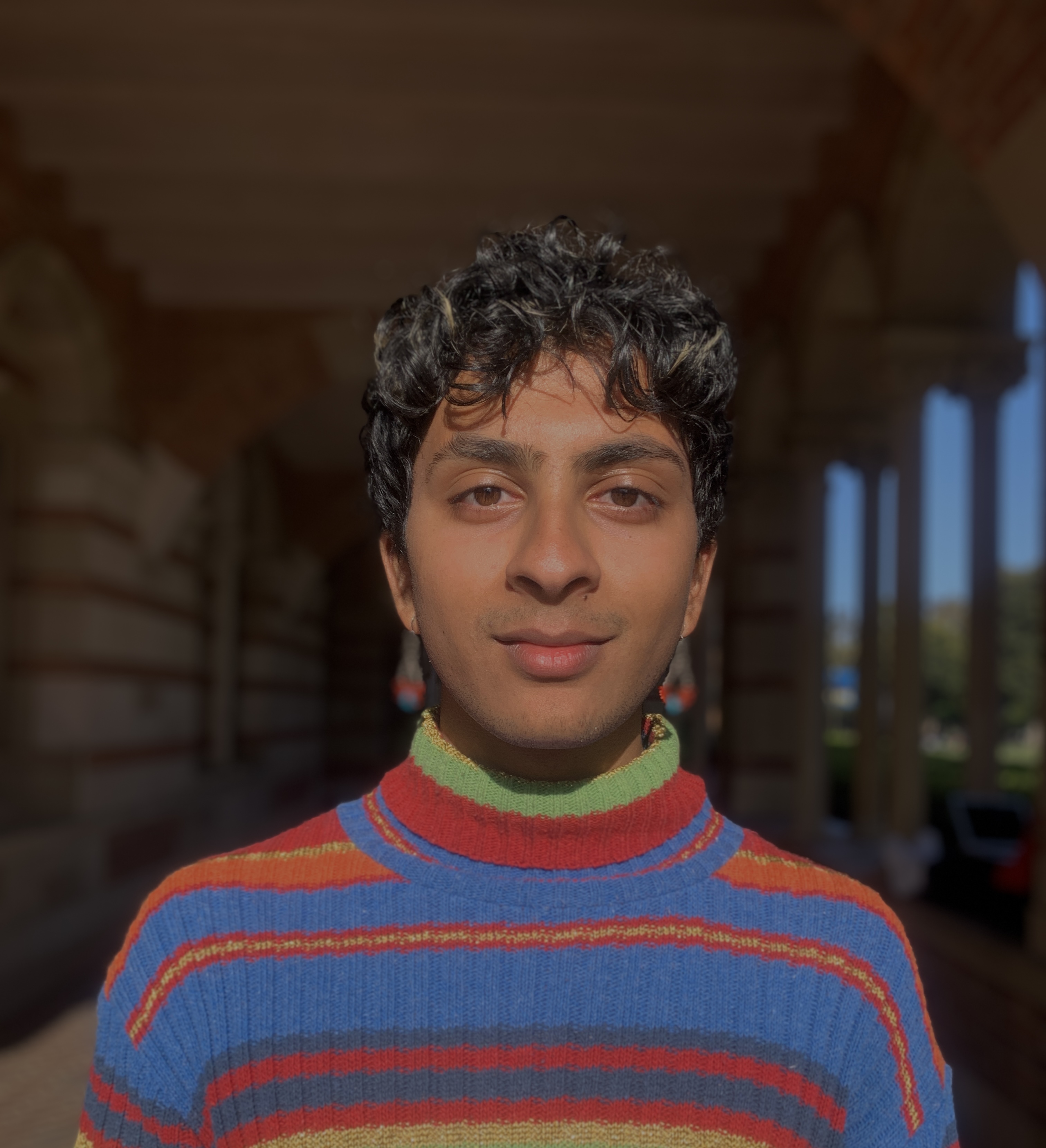 Correction: The original version of this article misspelled Kerckhoff in a sentence.
This post was updated Jan. 9 at 11:09 p.m.
The Muslim Students Association is pushing UCLA administrators to provide a more accessible prayer space.
Many Muslim students pray at the loading zone between Kerckhoff Hall and Engineering IV. Hodari Yusef Harris II, external vice president of MSA and a graduate student at UCLA's Luskin School of Public Affairs, said the prayer space near Kerckhoff can be uncomfortable for students, adding that parked cars, Starship robots and foot traffic make it difficult to pray in the designated area.
Harris said the prayer space's poor conditions have led to an effort to find a new, dedicated location for students to pray in. MSA has been searching for a space comfortable enough for prayer for years now, Harris added.
"To be consistently praying every day, multiple times a day, is a Muslim identifying quality," Harris said. "An outdoor prayer space specifically is important to us. … We've been praying behind Kerckhoff since the '90s."
Although MSA is currently advocating for an outdoor space, MSA treasurer Hamza Mirza said MSA is also pushing the Undergraduate Students Association Council and UCLA administrators for an accessible, designated and large enough indoor prayer space on campus. The fourth-year history student added that indoor spaces' protection from weather made them ideal.
However, Mirza said indoor options made available have not met MSA's needs.
"One option that was created was the meditation space on the third floor of Ackerman. The main problem with that is … it's a little harder to access," Mirza said. "It's not super large, which isn't really conducive to our prayer since it's often a communal thing, there's often multiple people praying together."
Najia Saleem, the outreach director of MSA's Beautiful Mind Project and a second-year physiological sciences student, said the group was working to coordinate the project's budget with Patricia Solomon, the Associated Students UCLA senior division manager.
Both Harris and Saleem said MSA has not received funding for a prayer space from UCLA directly, leaving the organization to turn to other fundraising options.
Saleem said MSA turned to the University Religious Conference instead, an interfaith organization that encourages and funds religious aspirations on campus from a wide variety of faiths. URC has provided $45,000 in funding for a prayer space's budget and project management.
The UCLA Office of Student Affairs' Campus Life division and ASUCLA received funding support from the URC in the last few weeks of fall quarter, UCLA spokesperson Bill Kisliuk said in an emailed statement. He said the funding will be used to make improvements and establish a dedicated outdoor reflection, meditation and prayer space on the south back patio of Ackerman Union in coordination with the student leadership of MSA.
MSA's work will also benefit other students who use a prayer space, Mirza said. UCLA's religious regulations ensure that prayer spaces are designated as overall meditation spaces for any student who wants to pray or meditate, he said.
Mirza added that MSA is working with other student organizations to ensure that the space will meet all the needs of religious students.
Hodari said that since Muslim students have to pray numerous times each day, they are most affected by a lack of prayer space on campus.
"We have a responsibility to pray five times a day," Hodari said, "It's a uniquely Muslim problem that we need a space to pray."
Kodialam is a National and Higher Education contributor. They are a first-year student pursuing a double major in communications and geography.
Kodialam is a National and Higher Education contributor. They are a first-year student pursuing a double major in communications and geography.