UCLA hires Margueritte Aozasa as next women's soccer coach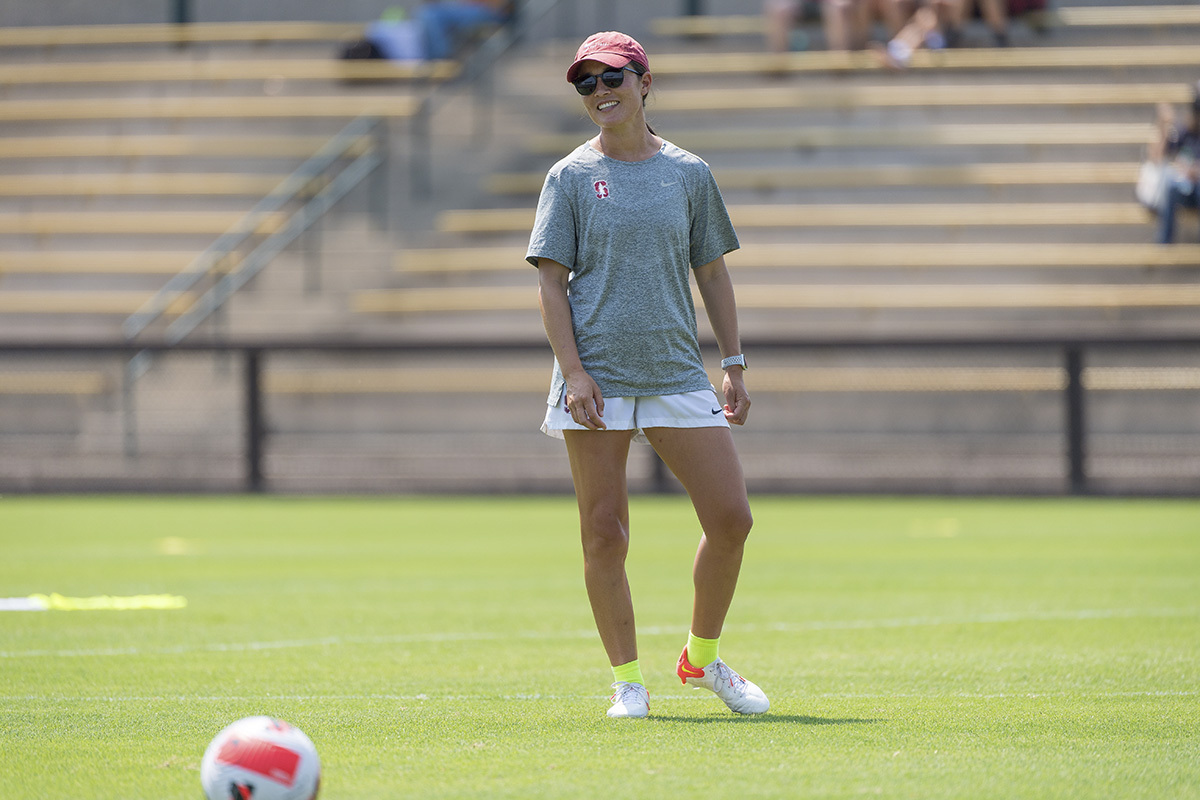 Former Stanford assistant coach Margueritte Aozasa watches during a Cardinal practice. Aozasa was named the sixth head coach in UCLA women's soccer's history Wednesday afternoon. (Courtesy of Stanford Athletics)
After nearly three weeks of searching, the Bruins have replaced their only championship coach.
UCLA women's soccer has hired former Stanford assistant coach Margueritte Aozasa to be the program's next head coach, the team announced Wednesday afternoon. Following the departure of former coach Amanda Cromwell – who won a national championship in her first year at UCLA in 2013 – Aozasa marks the sixth head coach in the program's history.
"Margueritte is a proven winner in NCAA Soccer, having coached Stanford to two national championships in the last five years and five Pac-12 titles in seven years," said UCLA athletic director Martin Jarmond in a written statement. "Her clear ability to relate to, develop and lead young women stood out during the process, and we're looking forward to having her guide this storied program."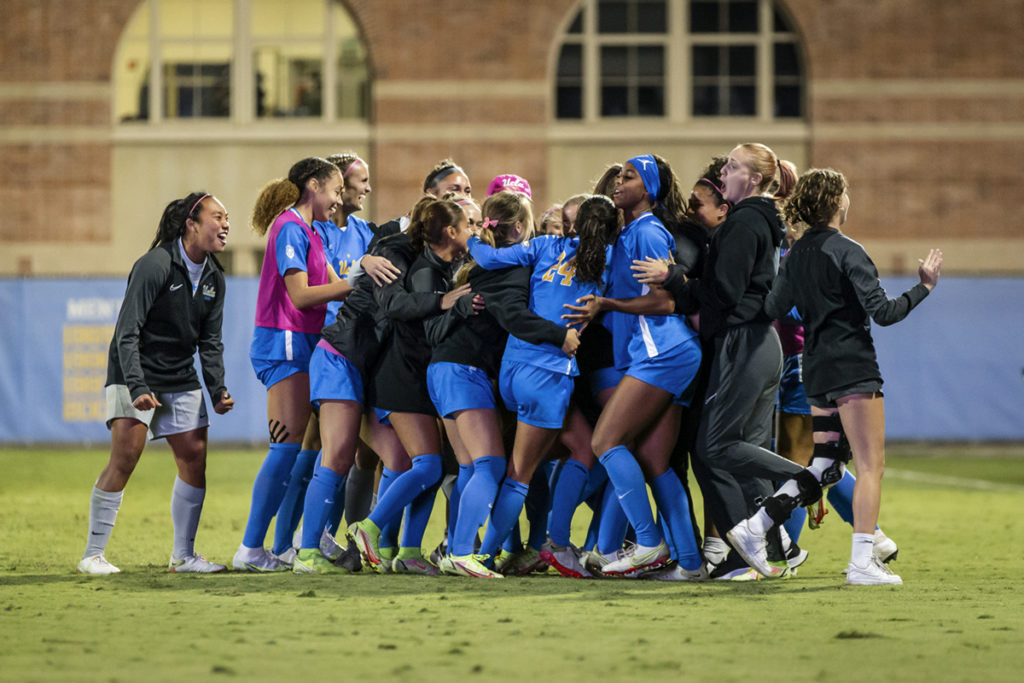 Aozasa served on Stanford's staff from 2015 to 2021, helping lead the Cardinal to two national championships and five Pac-12 crowns during her tenure. Stanford held a 125-19-8 record under Aozasa and coach Paul Ratcliffe, with the coaching staff named the NSCAA Pacific Region Staff of the Year in 2016.
Aozasa, a four-year starter at Santa Clara before directing from the sidelines, has coached four of the last five No. 1 picks in the National Women's Soccer League Draft. This includes defender Naomi Girma, who was selected first overall in the 2022 NWSL Draft earlier this month.
"Margueritte instantly impressed everyone on the hiring committee," said UCLA associate athletic director Erin Adkins in a written statement. "Most impressive was her ability to clearly define who we are as a team now and where the team could continue to grow in the future. Her successful tenure at Stanford and her time competing at Santa Clara as a student-athlete under one of the greats in Jerry Smith have prepared her to lead the Bruins for years to come."
Aozasa has also influenced the development of numerous former Cardinal and current United States Women's National Team players, including Sophia Smith, Tierna Davidson, Catarina Macario and Andi Sullivan – with the latter two winning the MAC Hermann Trophy under the now-Bruin coach.
Traveling down to Westwood from Northern California, Aozasa inherits 2022's No. 1 recruiting class and a roster that has won back-to-back Pac-12 championships.
Farinha is currently a Sports staffer on the softball beat. He was previously a reporter on the women's soccer beat.
Farinha is currently a Sports staffer on the softball beat. He was previously a reporter on the women's soccer beat.