The Quad: Increased robotic presence may be future of campus life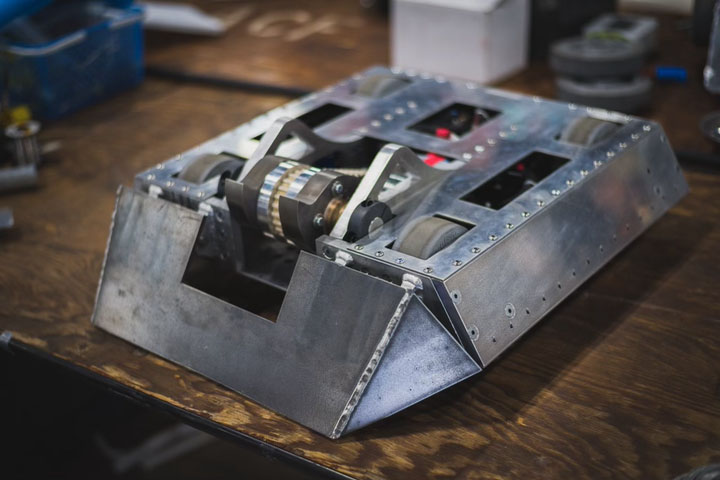 Wedgie, a combat robot designed by ASME at UCLA. UCLA's technological scene is far from finished, with many clubs and creators designing new and innovative pieces. (Courtesy of ASME)
If you've recently walked around UCLA's campus, chances are, you've run into a small six-wheeled robot – or maybe, it's run into you.
Starship delivery service robots arrived on campus in January and swiftly became integrated into Bruin culture. From making appearances on the UCLA subreddit, to adorning Hydro Flasks in the form of custom stickers, these robots have captured the minds and hearts of the student body. In an age of rapidly developing technology, the warm reception of the Starship robots indicates the potential for a growing presence of robots on campus.
Zak Rubio, a fourth-year mechanical engineering student and president of the UCLA division of the American Society of Mechanical Engineers, said that prior to the arrival of Starship robots on campus, robotics technology has emerged in forms that people might not even recognize. This technology is used by services like Duffl, a delivery service at UCLA.
"Even before Starship, we have already been seeing more integration of robotics within normal day-to-day life. I think the cool thing about Duffl becoming a thing is their utilization of electric scooters, which is a mechanical and robotics system in itself," Rubio said.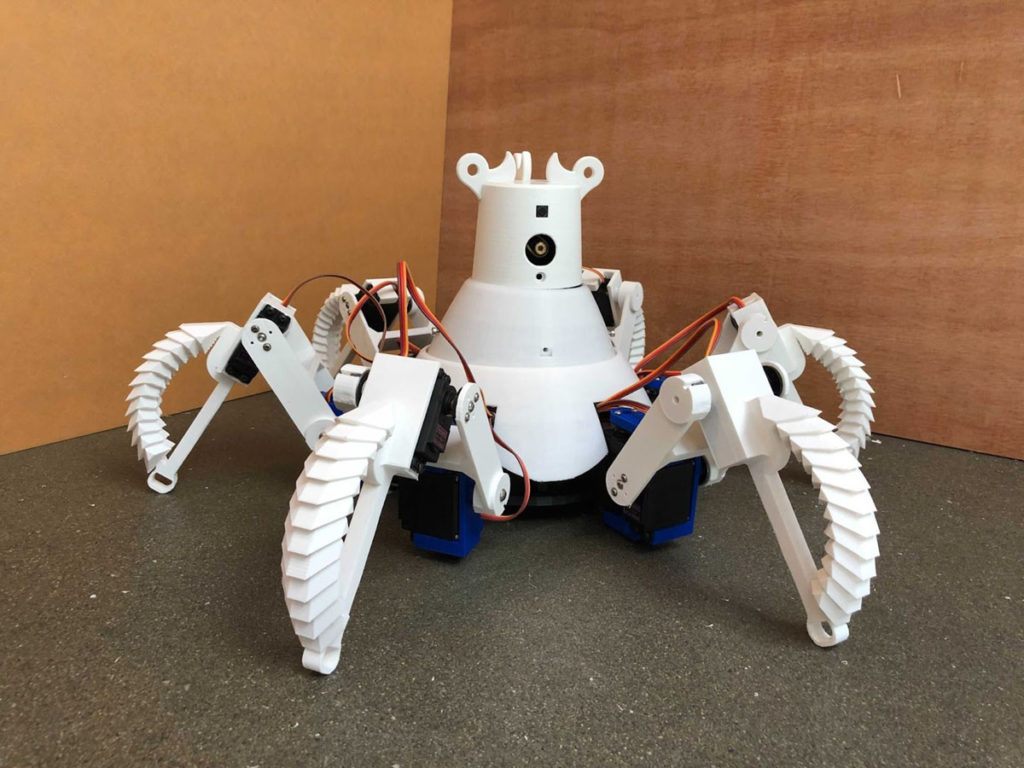 Rubio said that he believes UCLA will incorporate robotics technology into campus dining halls in the future.
"I think a good place that automation and robots can help out is with the staffing issue that we've been having," Rubio said. "On the Hill, a lot of the dining halls aren't open during their normal hours right now because there is a shortage of staff members."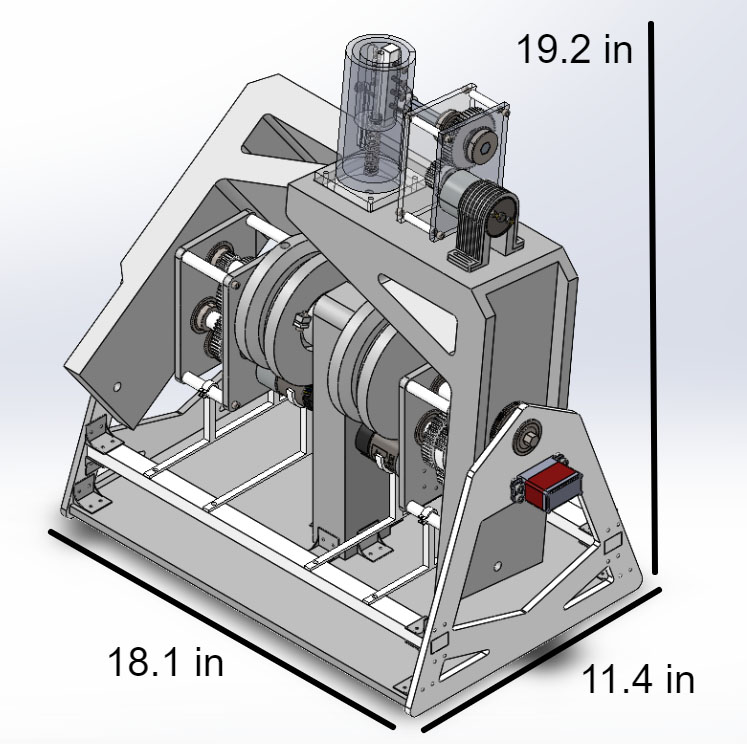 Matt Williams, a mechanical engineer at Wavemaker Labs, also said that he thinks robotics will be seen more frequently in the food service industry in order to maximize efficiency.
"I think it will start as an integration on campus of trained professionals using (robots) behind the counter," Williams said.
Williams added that in addition to aiding restaurant workers, robotics will also help to fully automate areas of food production.
"I think it's going to go into more of a customized vending machine experience. … Rather than just going to a vending machine and (saying) 'I want a bag of chips' or 'I want a Coca Cola,' it's going to be like, 'I want this specific item in my specific way,'" Williams said. "Will it look like a traditional robot of what we're used to? No, it will look like a big fancy vending machine, but that robotics technology is in it."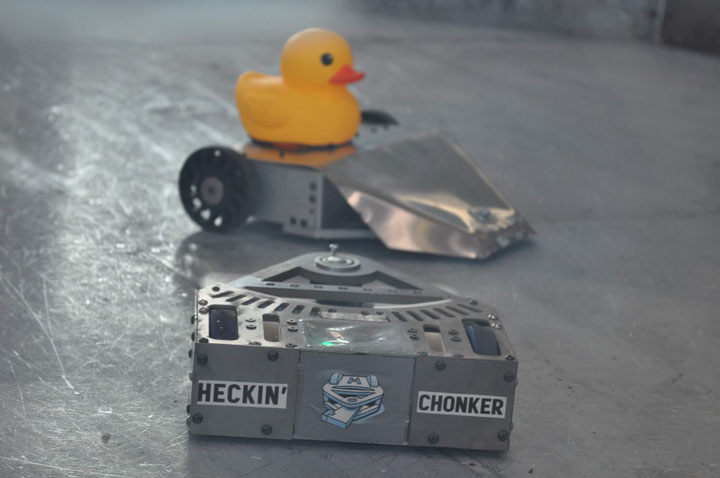 In the near future, robots may also be used for student entertainment, Rubio said. He added that ASME plans to host a robotics competition on campus for college students in Southern California.
"It's pretty much just like the show BattleBots, where you build tiny death robots and then have them fight each other. I think bringing that to UCLA campus is going to be a lot of fun and will draw interest outside of just the people that are part of that project," Rubio said.
Rebecca Celsi, a fourth-year mechanical engineering student and co-lead of X1 Robotics, said X1's latest project will soon be seen roaming around South Campus. Bruinbot, a small interactive robot, is scheduled to make its debut spring quarter of 2022.
"The basic concept is having a robot on campus that people can actually interact with, … kind of like seeing a dog on Bruin Walk or seeing Powell cat. It's like a campus entity that you feel blessed to see," Celsi said.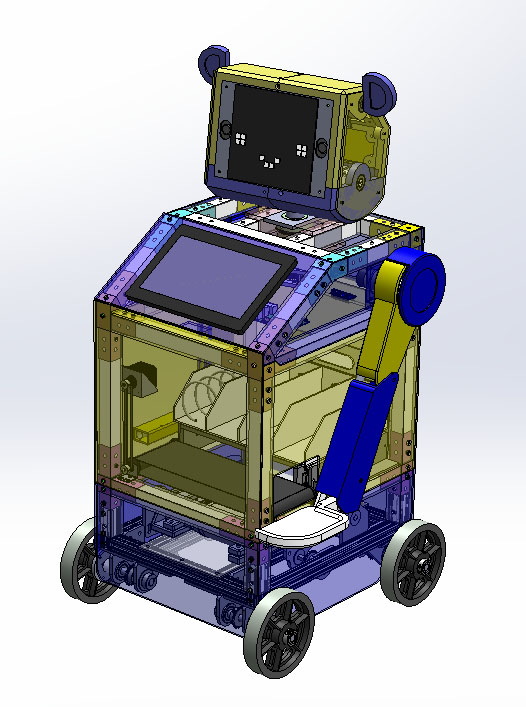 Bruinbot has many unique technical and sensory features that will allow it to interact with students, Celsi added.
"It has a face which is an LED panel, so it displays different emotions. It has a touch screen panel that you can use to touch different options and interact with it. You can also speak to it, and it can understand human speech and generate basic responses to some of the prompts that you ask it," Celsi said. "It also has a payload system, so … if you complete a couple of interactions with it, it will give you a free snack."
Celsi said that she hopes, much like the Starship robots, Bruinbot will be readily accepted into campus culture.
"Either people like (the Starship robots) or people don't care about them," Celsi said. "So, I think those kinds of reactions, either neutral or positive reactions, will lead to more people saying, 'Okay we can have robots around here.'"