Students, alumnus publish research on global risk factors for gastric cancer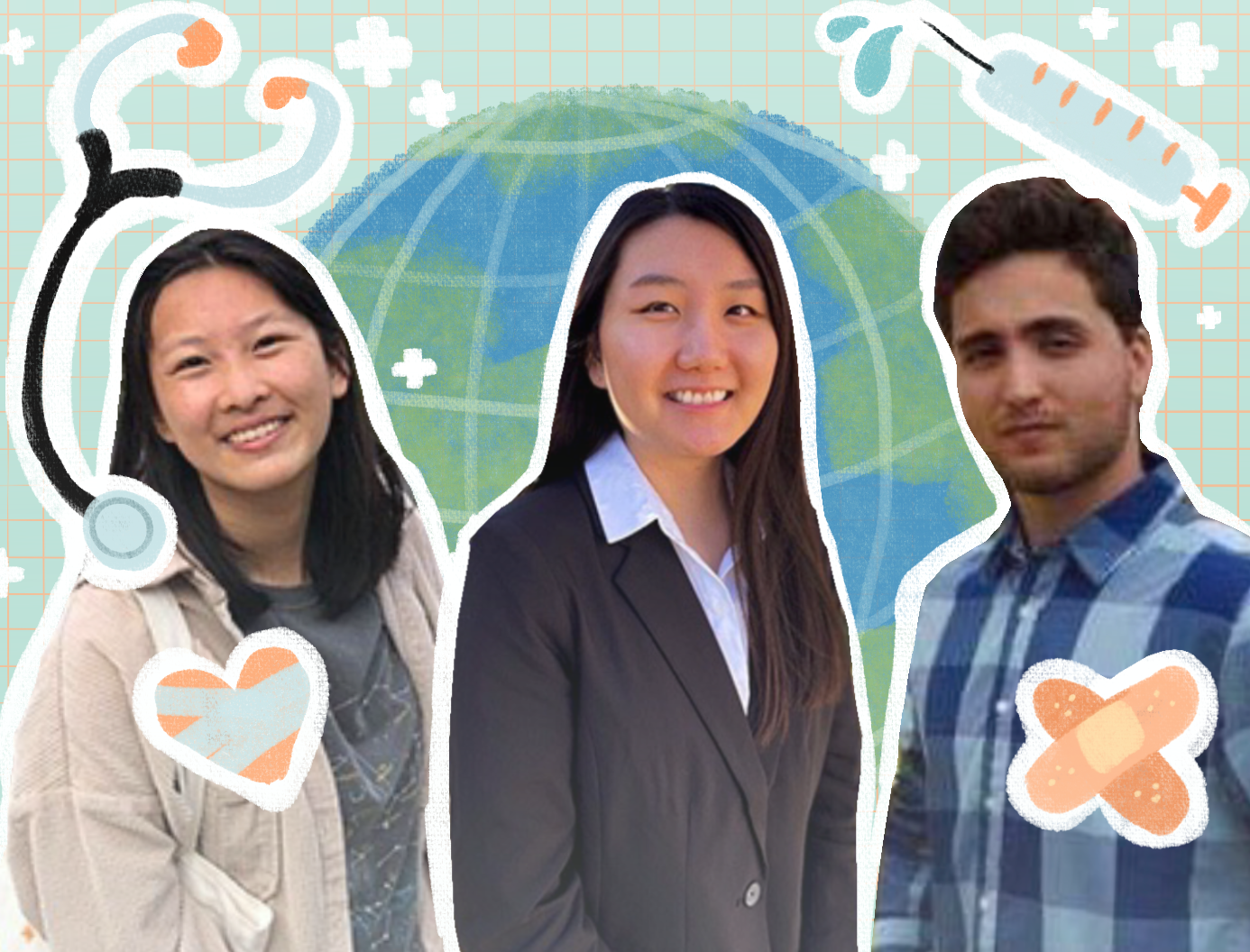 Rachel Wang, Megan Yu and Omid Nikjeh (pictured from left to right) published their research on the factors that contribute to gastric cancer globally in October. The three met through a global health course at UCLA in fall 2020. (Photo courtesy of Rachel Wang, Megan Yu and Omid Nikjeh. Photo illustration by Katelyn Dang/Illustrations editor)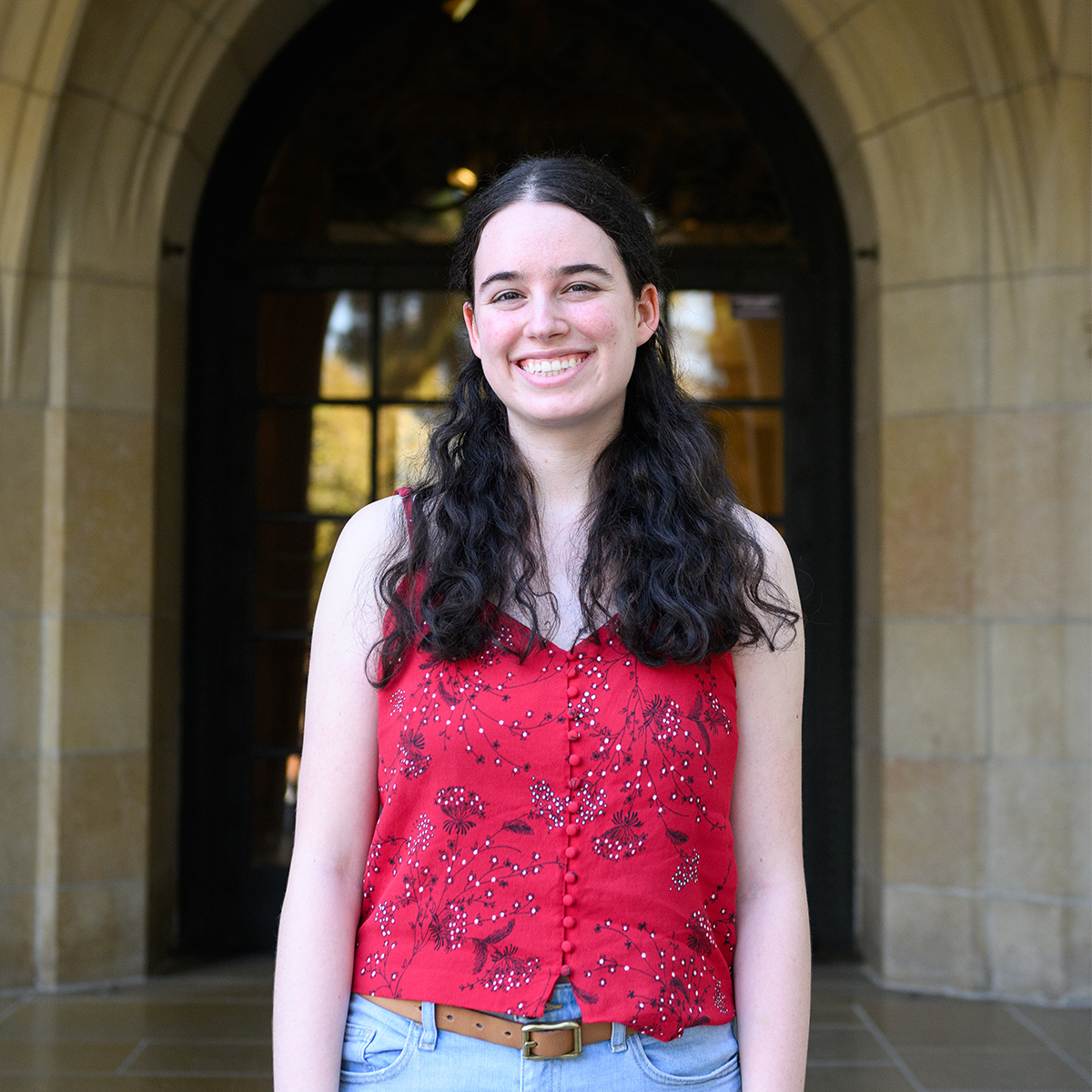 Two UCLA students and an alumnus recently published a research paper surveying factors that lead to global disparities in gastric cancer.
Gastric cancer, also known as stomach cancer, is most prevalent in South Korea and least common in France, although the two countries have comparable economies.
The group – including alumnus Omid Nikjeh and current students Megan Yu and Rachel Wang – compared healthcare practices in France and South Korea, according to their paper published Oct. 11 in the Journal of Student Research.
The team found that South Korea's unhealthy diet, high level of hard alcohol consumption and limited access to healthcare contributed to their high rates of gastric cancer. The group suggested that an increase in healthy food options, healthy media portrayals of alcohol consumption and an increase in access to healthcare in rural populations will help reduce rates of this cancer.
Yu, a fourth-year molecular, cell and developmental biology student, said the group wanted to focus on gastric cancer because it is highly fatal and difficult to treat.
"Not many people know about gastric cancer, so we wanted to choose a disease that was detrimental to the population … (and) bring more attention to it," she said.
Nikjeh's interest in cancer research extends from a familial connection to the disease.
"I lost my grandpa to cancer," he said. "It's a disease that needs a lot of research and a lot of time into it to fully understand what it is, and so many people have lost so many loved ones to it. … It's horrible."
The three met in fall 2020 through Global Health 160: "UN Sustainable Development Goals: A Path to Health Care as a Human Right," a course taught by Maryam Farzanegan, a lecturer at the UCLA International Institute.
In the class, Farzanegan assigned students to random groups based on their health interests – Yu, Wang and Nikjeh comprised the noncommunicable disease group. Despite conducting this research virtually over Zoom calls, the three were able to complete their project – a feat they attribute to their group chemistry and the efforts of Farzanegan.
"She was so helpful and really supportive throughout the entire process," Nikjeh said about Farzanegan. "She was there for us A through Z, and it was incredible."
Farzanegan said that she admired the team's ability to work in spite of the challenges the circumstances presented.
"I was really impressed with their teamwork, their very hard work, willingness to collaborate, ask questions whenever they needed clarification and also their resilience, their ability to cope with a lot of pressure during the pandemic and competing priorities," Farzanegan said.
The research and writing process took several months, continuing even after the class had ended. After that, the three decided to push to get their efforts published in a journal. The group's journey to publication had an immense impact on its members.
"It's such a rewarding feeling doing all this experimenting and research and having your paper get published and viewed by the scientific community," Nikjeh said. "I feel like it's one of the very many ways of having an impact on the world."
Farzanegan expressed a similar sentiment.
"It's a contribution to the body of knowledge by some rising stars," Farzanegan said. "That's how I see it … bringing awareness to the situation of the most vulnerable."
The three students said their experience conducting the research has shaped their career trajectories and understanding of health care.
Wang, a fourth-year human biology and society student, said the class has helped her pay more attention to how policies influence health care around the world. She hopes to become a genetic counselor in the future.
Yu said that after taking this class, she is considering pursuing graduate studies in global health or public health. Also inspired to pursue this pathway, Nikjeh is currently a graduate student of global medicine at USC. However, Nikjeh said he found that the benefits of his experience went beyond gaining a new academic goal.
Every student should at least pursue (research) just to see if they do like it," he said. "Working together with a group trying to write a paper that will have such a huge impact (on) a community or the world globally, … I think it's worth all the hard work and all-nighters."
Rothschild is a PRIME and Enterprise contributor. She is a second-year human biology and society student minoring in disability studies.
Rothschild is a PRIME and Enterprise contributor. She is a second-year human biology and society student minoring in disability studies.