Students express dissatisfaction, impatience with new symptom survey interface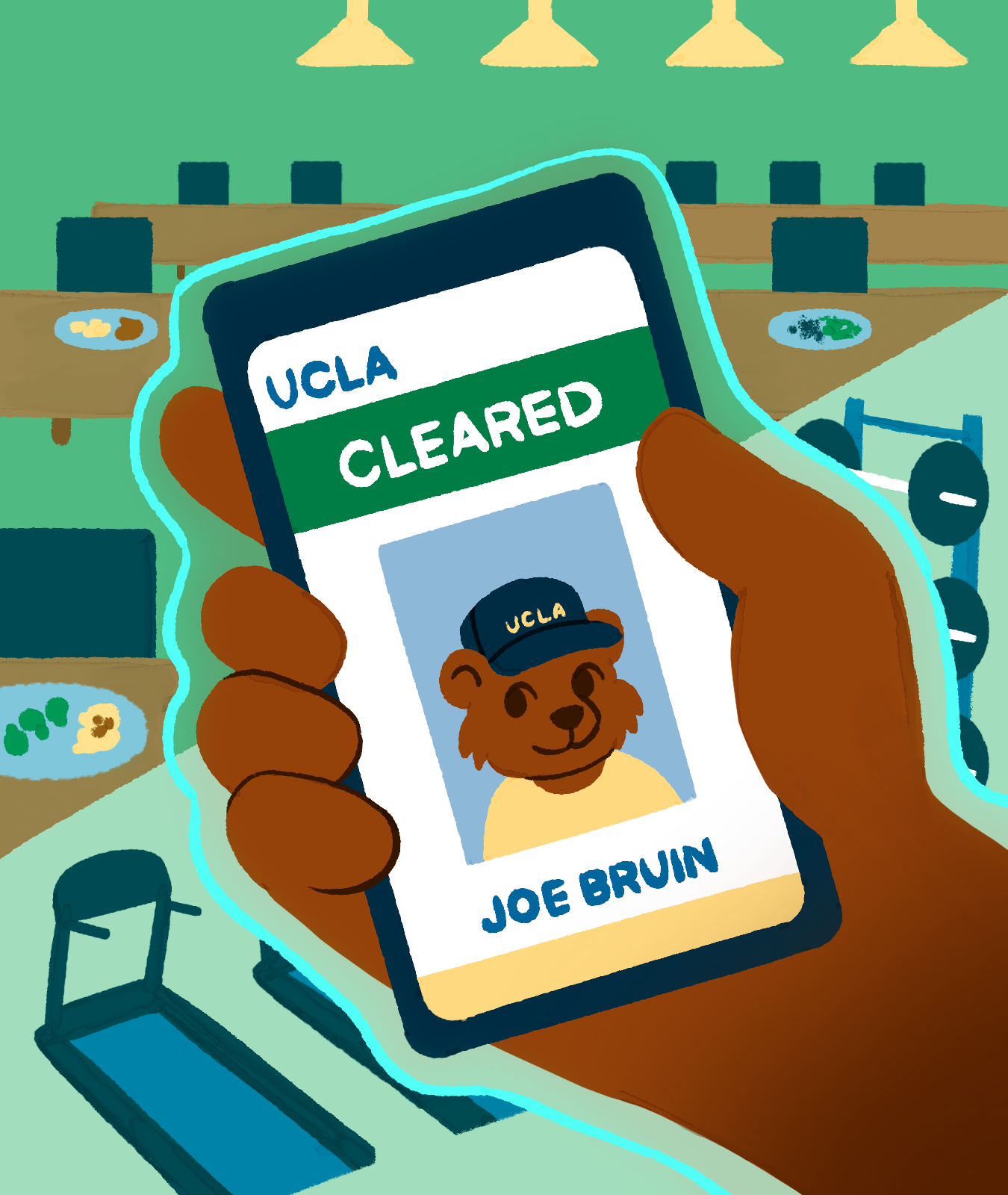 (Isabella Lee/Daily Bruin staff)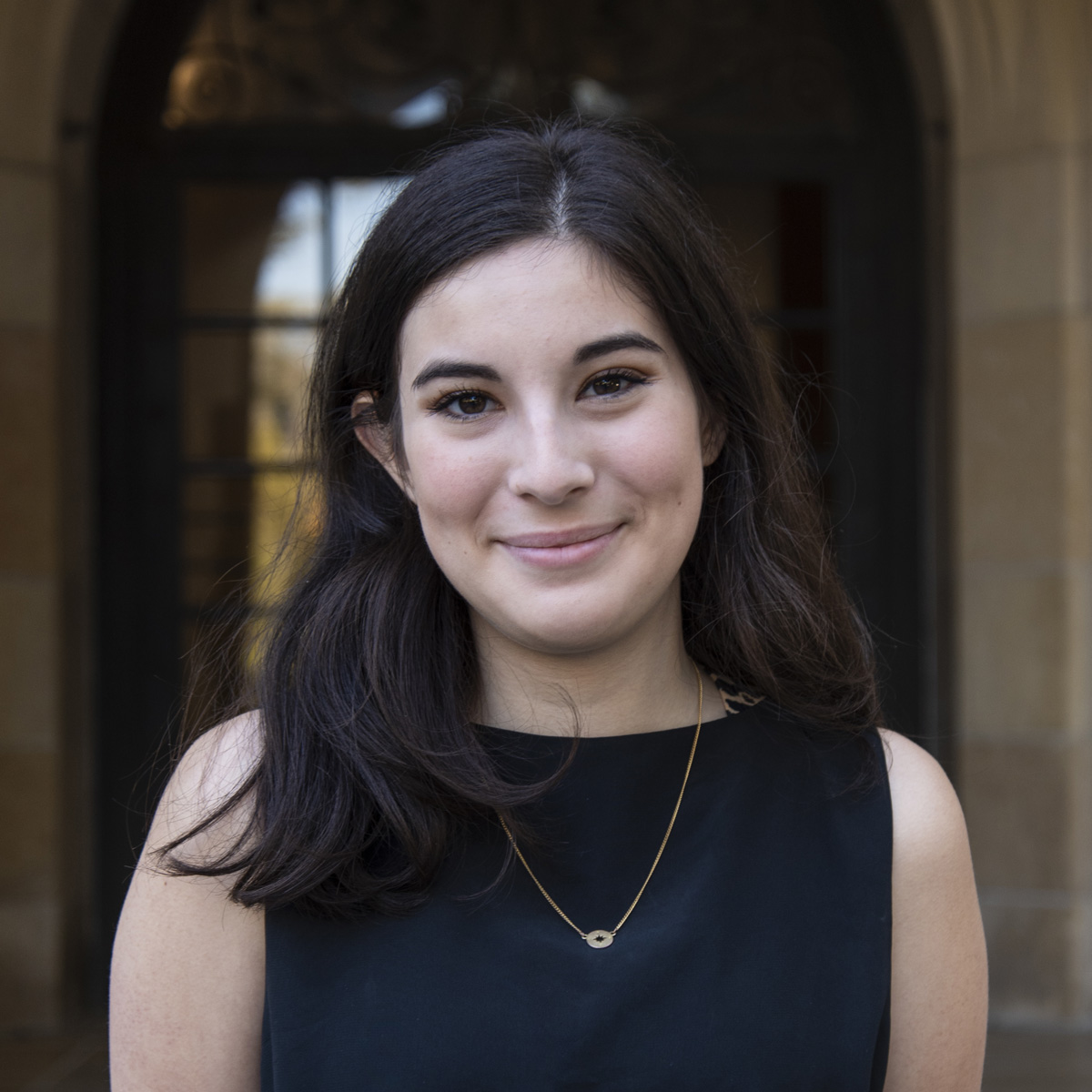 Correction: The original version of this article incorrectly stated that Hector Esparza Jr. is a French linguistics student. In fact, he is a linguistics and French student.
This post was updated Nov. 28 at 11:50 p.m.
UCLA Dining implemented the UCLA Mobile app to check the daily COVID-19 symptom monitoring survey Nov. 4 following the announcement of a Los Angeles County ordinance requiring vaccination for indoor dining.
The UCLA Mobile app contains the same daily survey that students have been required to fill out since the start of the quarter to receive a web-based clearance certificate, said UCLA spokesperson Katherine Alvarado in an emailed statement. However, she said the app offers an alternative way to show survey clearance that does not require separately showing a photo ID.
With the rising number of COVID-19 cases in LA County, the county has made it a requirement for people to be vaccinated in order to eat in restaurants. Restaurants are in charge of checking this status.
"Using the UCLA Mobile App to complete the survey is not a second step, it is an alternative step if you don't want to or aren't in a position to do the survey through the website," Alvarado said.
However, Nikki Hellman, a second-year psychobiology student, said she thinks the alternate app adversely affects her dining experience on the Hill, adding that it makes eating in the dining halls a bit more difficult because it is an additional step to the process. Hellman added that she does not think there is much of a difference between the UCLA Mobile app and the previous method of showing symptom clearance.
"I don't feel like it's that different from the online survey because, with the online survey, you were just able to show the email that you completed it," Hellman said. "With the new app, it's not really adding that much."
Students also feel there is a better way to ensure student safety in dining halls.
"They could just check our temperature; someone could check us with a thermal gun," said Shivani Rathi, a first-year business economics student. "Somehow, (they could) make COVID testing more regular, like once a week."
[Related: Student anxiety continues regarding enforcement of health and safety guidelines]
But some students have shown satisfaction with the new screening system and feel that the dining staff has been helpful during the transition to the app.
Emma Noll, a first-year chemistry student, said staff have been accommodating to students figuring out the new method of showing symptom clearance.
Angelina Tan, a check-stand worker at Bruin Plate and a first-year biochemistry student, said requiring students to use the UCLA Mobile app sometimes makes her job more frustrating, adding that students are not always patient with the screening process.
"The process goes by faster, but a lot of students don't like using the app, and they kind of get upset at us," Tan said.
There are many issues with the app, including WiFi problems, being logged out of the app, and needing to refresh the page, Tan said.
"Some students who will just get so frustrated by using this app that they'll just walk out," Tan said.
Hector Esparza Jr., a fourth-year linguistics and French and political science student, said he thinks the app is a good idea in theory, but the implementation has not been the best.
"I think, in practice, it's falling in a couple places," Esparza said.
Noll added that the symptom survey app may not be entirely effective, but she does not know if there is a better way for UCLA to monitor students' symptoms before allowing them into the dining halls.
"I think most people, even if they're sick, they would lie on the survey. Most people are not going to actually be honest about their symptoms," Noll said. "At this rate, though, it's probably the best thing they can do."
However, Noll added that she thinks the survey is a good way for the university to encourage students to avoid dining halls when they are experiencing symptoms of COVID-19.
"I think it's great that they have people do the survey, even though people are not always going to be accurate with their symptoms," Noll said. "I think it's at least a reminder to try to not eat in (a) dining hall where you're exposing a lot of people if you are sick."