UCLA football's season rests on how team plays its cards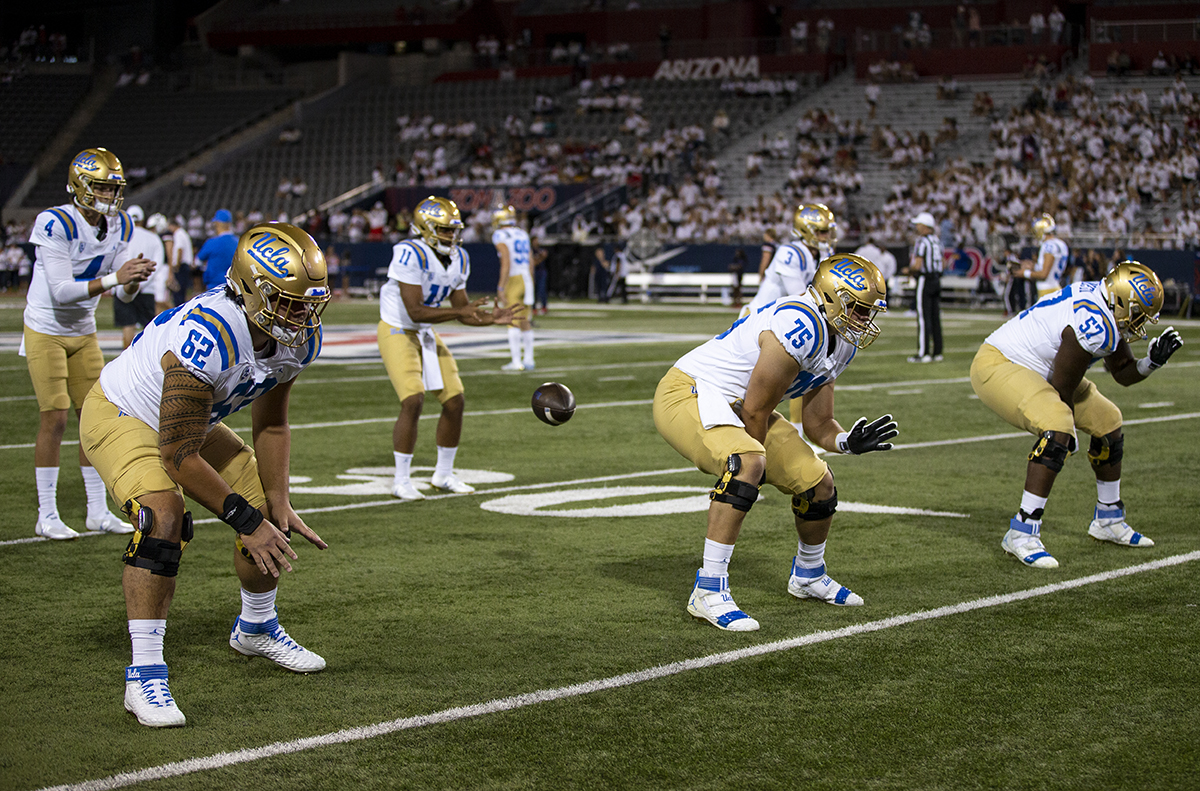 Centers and quarterbacks warm up ahead of UCLA football's win over Arizona on Oct. 9. (David Rimer/Assistant Photo editor)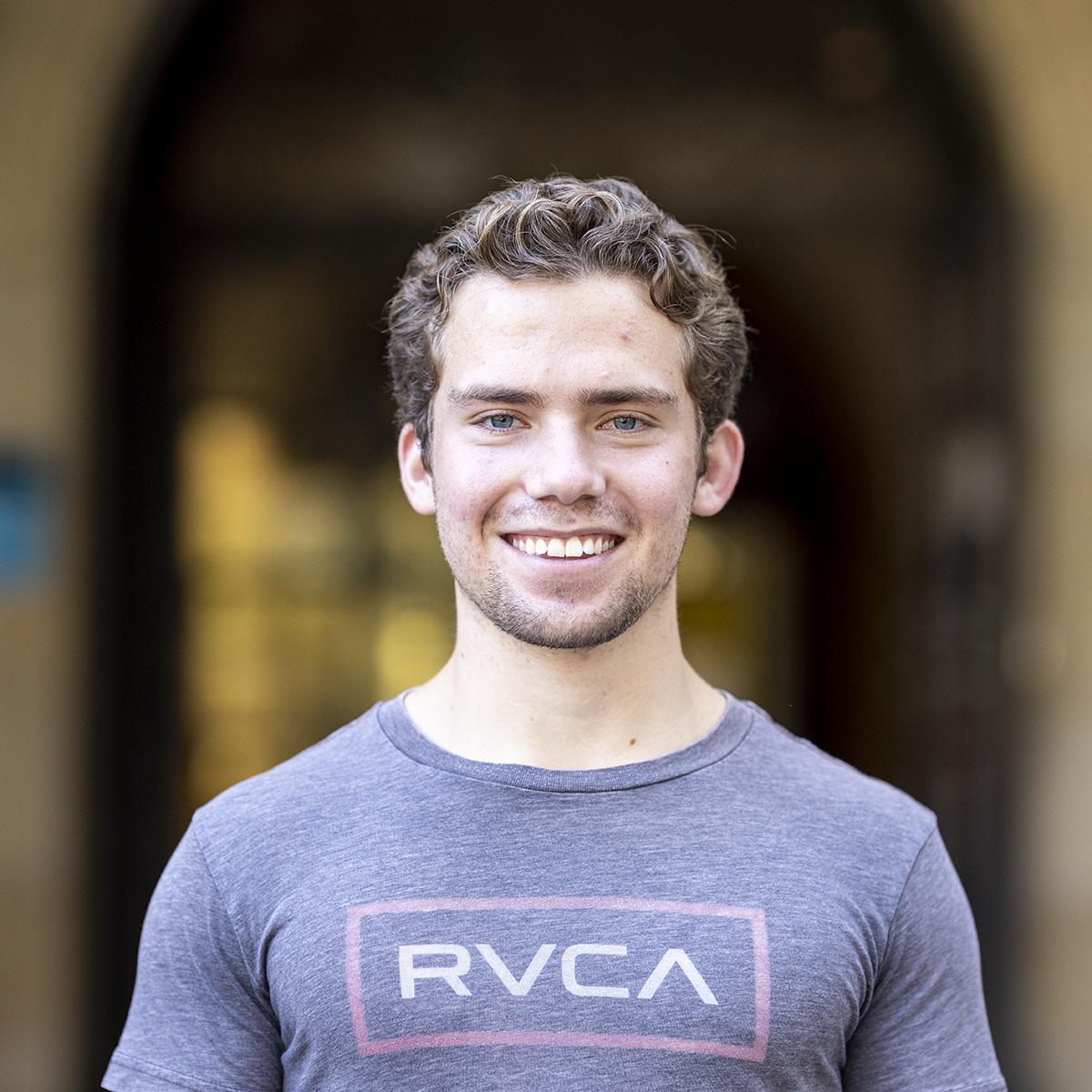 UCLA football (6-4, 4-3 Pac-12) and USC (4-5, 3-4) are set to battle it out at the Los Angeles Memorial Coliseum on Saturday afternoon. Daily Bruin Sports has looked at which cards coach Chip Kelly will play on the field, breaking down the fourth-year coach and his four most important players.
Chip Kelly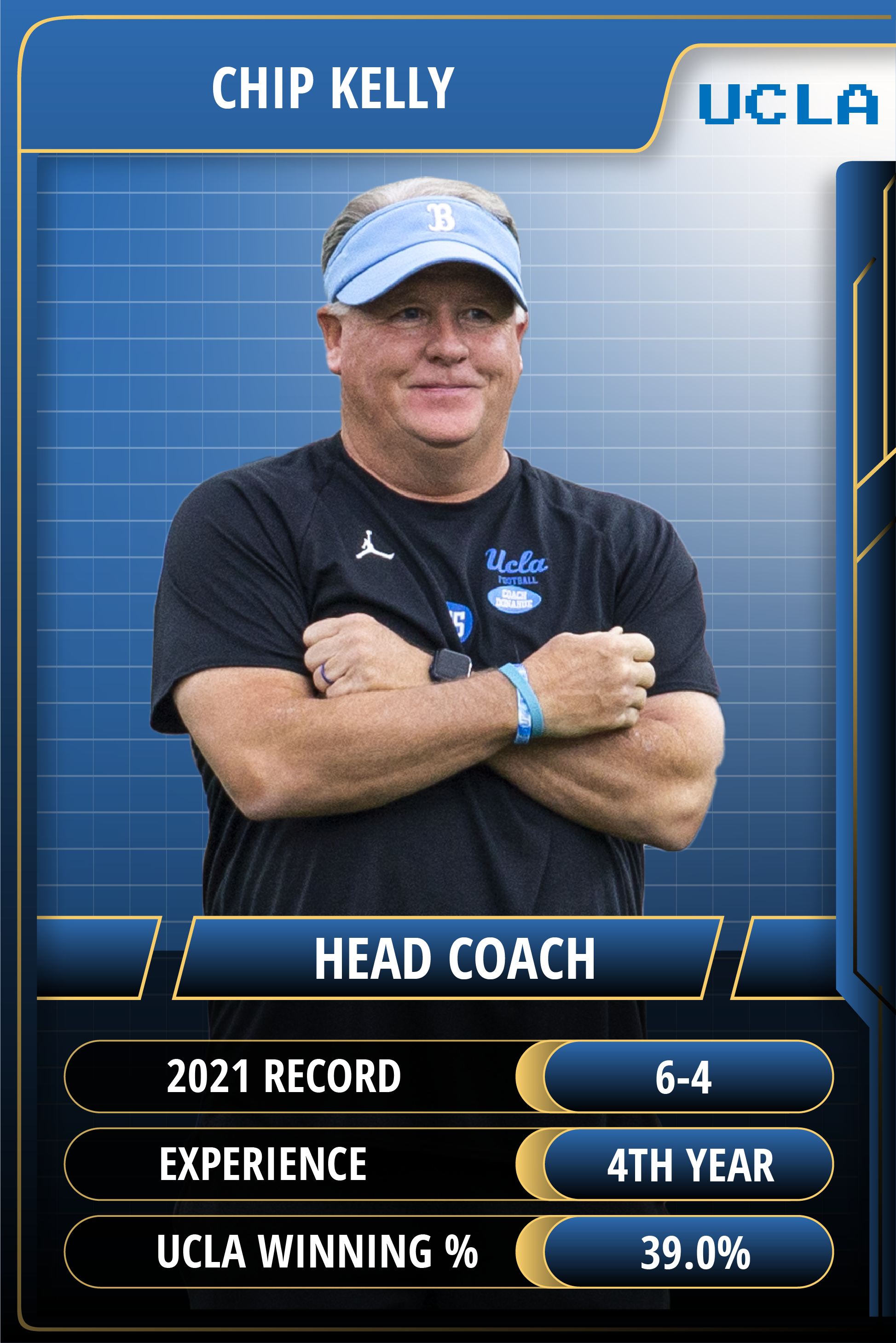 Chip Kelly is not a bad coach.
Objectively, Kelly is a good coach.
With a bevy of upperclassmen on both sides of the ball, a four-year starter leading the offense and all the pieces finally in place, it looked as if everything had finally clicked for Kelly in Westwood. His 10-21 record at the helm of UCLA football after three seasons was suddenly starting to look like it might trend toward the direction of his 46-7 mark with Oregon.
And it wasn't just the back-to-back wins against Hawai'i and then-No. 16 LSU to open the season that made it seem like the Kelly of old was back. The Bruins had established a dominant ground attack reminiscent of the running game that carried Kelly and the Ducks to one of the best offenses college football has ever seen.
Yet, two months removed from that blistering start – at least as far as UCLA's standards go – Kelly and the Bruins are back at square one. A loss to Fresno State squandered UCLA's chance at a 3-0 nonconference record and initiated another path to mediocrity for the Bruins.
The run game stumbled, the defense's true colors showed, and UCLA was taken out of the national spotlight faster than it got there.
All things considered, 8-4 would be a massive step in the right direction for this program. But with the way the season started and the pressure that's built up on Kelly, 8-4 doesn't warrant a celebration.
Seven or eight wins wouldn't get Kelly fired. In all likelihood, Kelly will be back next year, given the ease of UCLA's remaining schedule, but this was the year for him to make a statement, and he has not.
Regardless of what happens the rest of the way, there really is no winning for Kelly.
Dorian Thompson-Robinson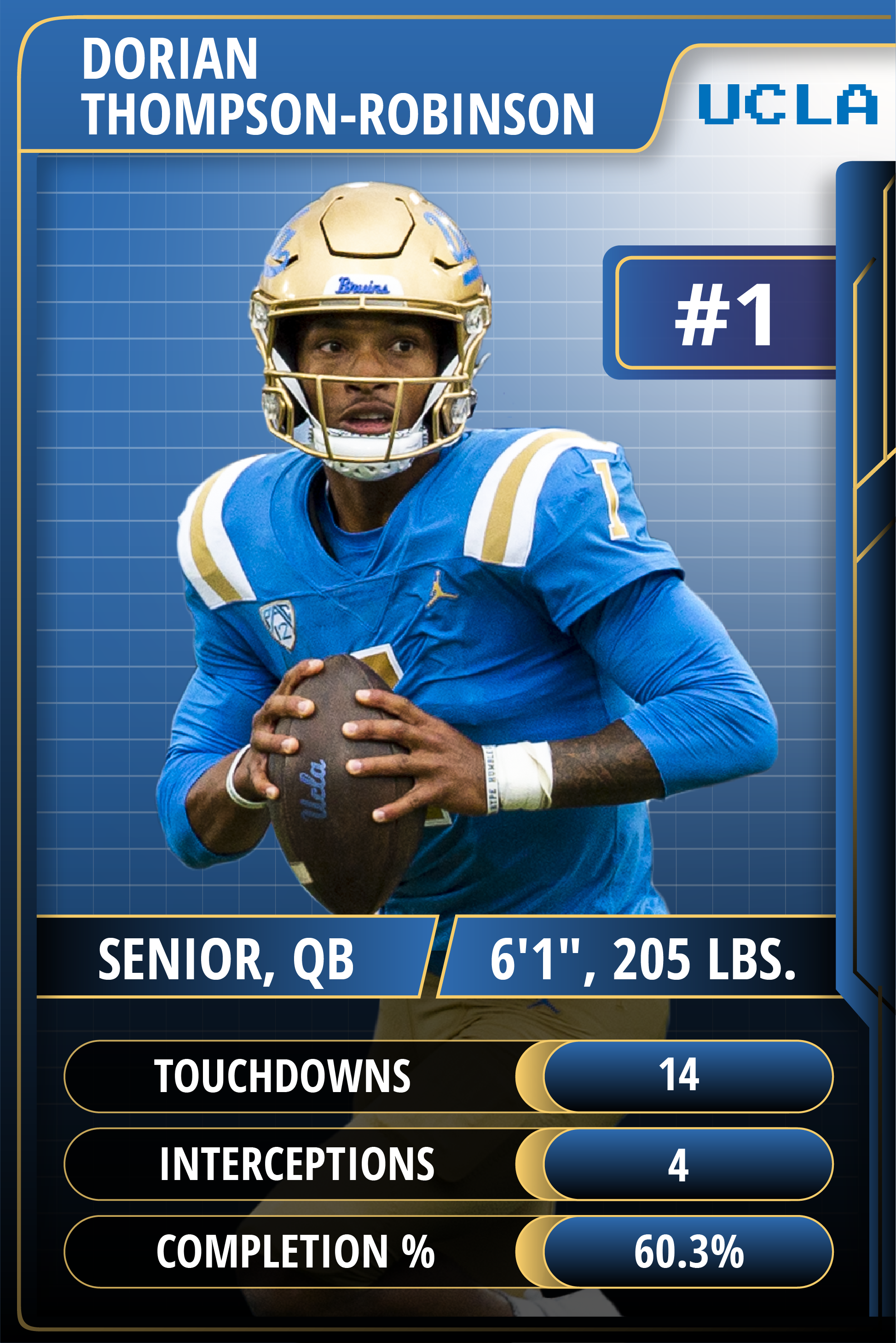 Every season, it's the same deal.
Senior quarterback Dorian Thompson-Robinson flocks to social media to share his offseason workout videos and tout how much he has improved since the end of the previous season.
And while Thompson-Robinson's biggest weakness – turnovers – has been largely corrected in 2021, the eye test says he's the same quarterback now that he's always been. He still regularly attempts throws that beg the question as to how he is a starting quarterback while occasionally making decisions that cause you to rip your hair out.
Make no mistake, Thompson-Robinson is an elite athlete and a good quarterback, but if a fourth-year starter with talented weapons across the offense and a strong offensive line is regressing in passing yards per game and completion percentage, you've reached a ceiling.
In retrospect, Thompson-Robinson's junior season will go down as the breakout year, and his senior season will be the one that wasn't – a failed attempt at proving his worth to Bruin fans and NFL scouts alike.
Four years at UCLA has put Thompson-Robinson near the top of a lot of the Bruins' all-time stat lists, and his leadership is certainly valued in that locker room, but this is, in all likelihood, the end of the road for Thompson-Robinson as a UCLA quarterback – and maybe as a quarterback in general.
The chances to prove he can play quarterback at the next level are starting to run out, and a spot on the NFL Draft board is looking less likely as every week passes.
Zach Charbonnet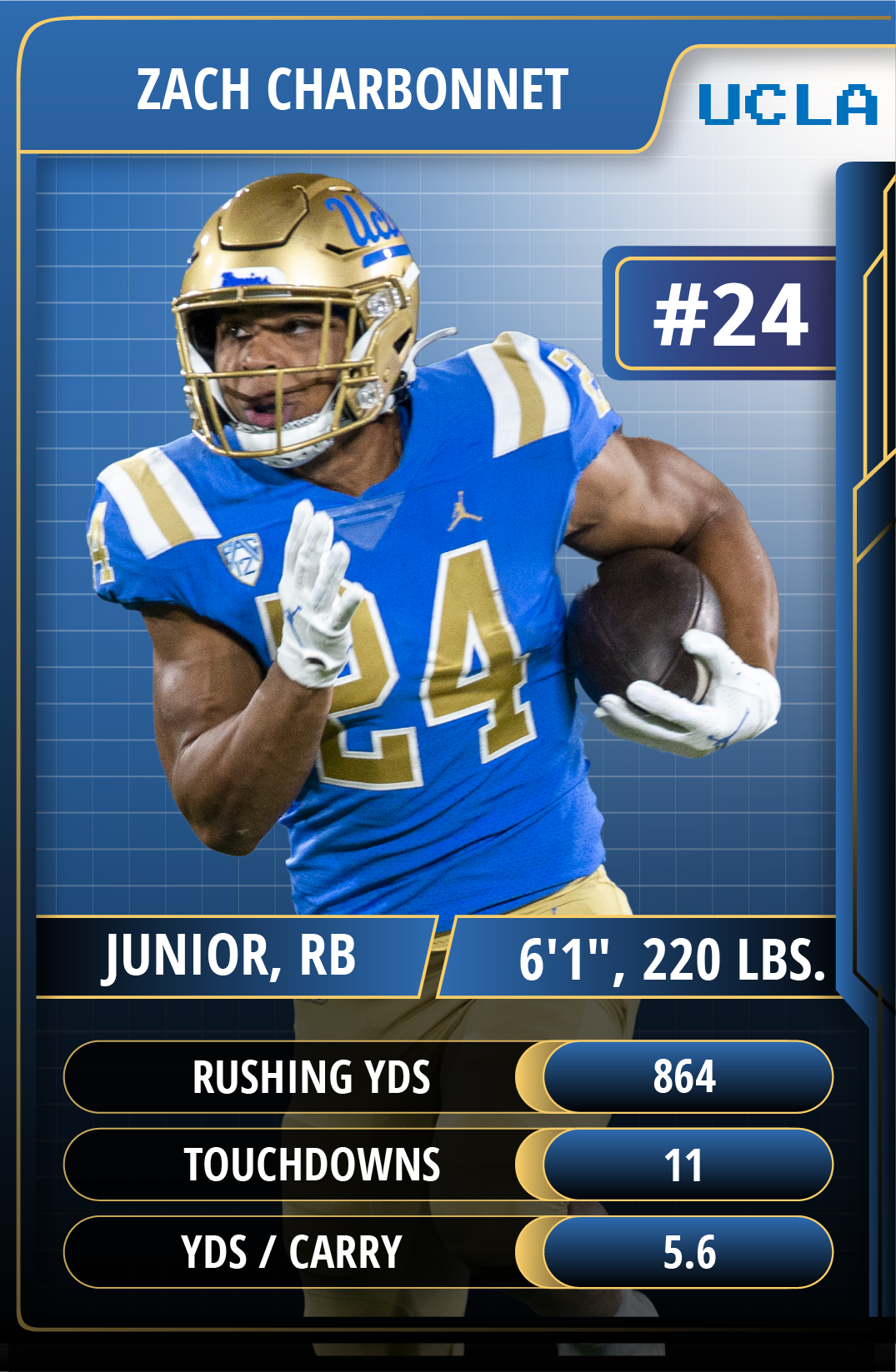 Zach Charbonnet has been one of the few bright spots for the Bruins.
But just like the national spotlight that found and left UCLA, the attention given to the junior running back has quickly faded.
The transfer from Michigan took Westwood – and the nation – by storm in his first career game in the blue and gold, putting up 106 yards and three touchdowns on just six carries.
Charbonnet was so impressive in his UCLA debut that he garnered Heisman praise from his teammates. He followed it up with a 117-yard game in the upset victory over LSU and proceeded to reach the 100-yard mark in three of his next five games, helping will the offense to wins against Stanford and Washington.
But the wheels have started to fall off. Despite still ranking in the top five in the Pac-12 in rushing yards per game, Charbonnet hasn't reached 100 yards on the ground in three consecutive games. In fact, he's averaging just 55.7 rushing yards per game over that span.
The same player that was averaging nearly 10 yards per carry through the first few weeks of the season is picking up less than four yards per carry in his last three outings.
Charbonnet is still a top-tier running back in the conference and a future NFL running back to boot, but the lack of breakaway speed and a limited presence in the passing game is starting to show as he isn't gashing defenses in quite the same way he did at the beginning of the year.
Charbonnet struggling down the stretch might not be entirely a bad thing as the running back will likely return to Westwood next season as the clear No. 1 option in the backfield.
Greg Dulcich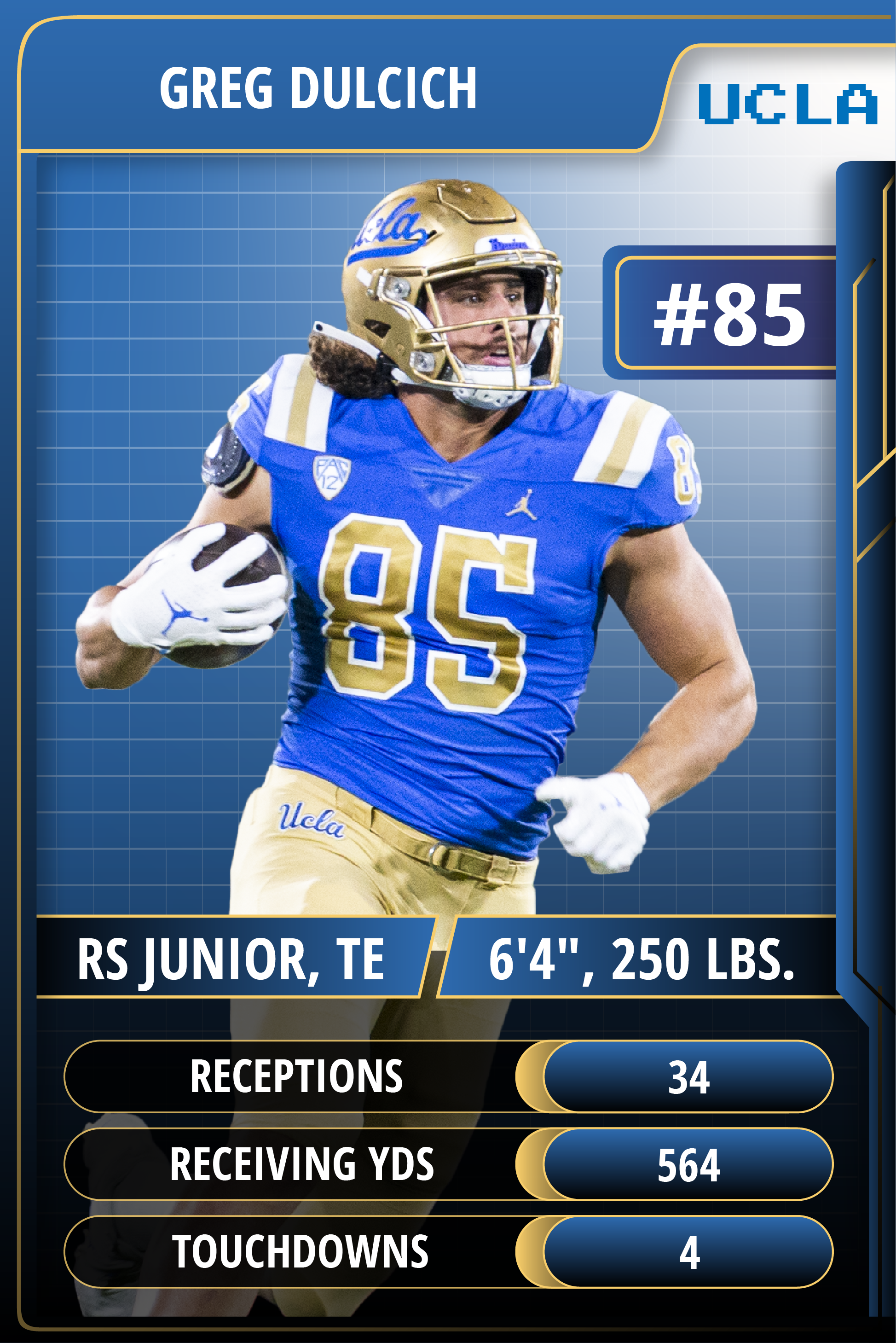 What Greg Dulcich has – or hasn't – done this season isn't being talked about enough.
The redshirt junior tight end was poised for a breakout campaign this year after leading the team in receiving yards a season ago with 73.9 yards per game, which ranked second in the country among all tight ends and earned Dulcich second-team All-Pac-12 honors.
Dulcich was set to be the focal point of this offense.
So while Dulcich somehow ranks sixth in the conference in receiving yards per game despite his average falling to 56.4 yards per game, he hasn't done nearly enough this season. With the exception of a monster game in the losing effort against Arizona State and a 75-yard touchdown catch against LSU, Dulcich has been a below-average receiver, and it's not a lack of targets that's stopping him.
In the biggest matchup of the year against Oregon, Dulcich was targeted 10 times and only managed to haul in four catches for 51 yards. And with UCLA down three with three minutes to go and possessing the ball, it was Dulcich who nearly sunk the Bruins' chances at a go-ahead drive prematurely.
A false start on third-and-2, followed by an inexcusable drop with no one around him, should have put the nail in the coffin for UCLA. Even though it wasn't that sequence that ultimately lost the Bruins the game, Dulcich did his team no favors in its biggest game in years.
At 6-foot-4, 250 pounds, Dulcich is built to be an NFL tight end, and this was the year for him to prove it. Even in a relatively mediocre draft class as far as tight ends go, he's not quite there yet.
Qwuantrezz Knight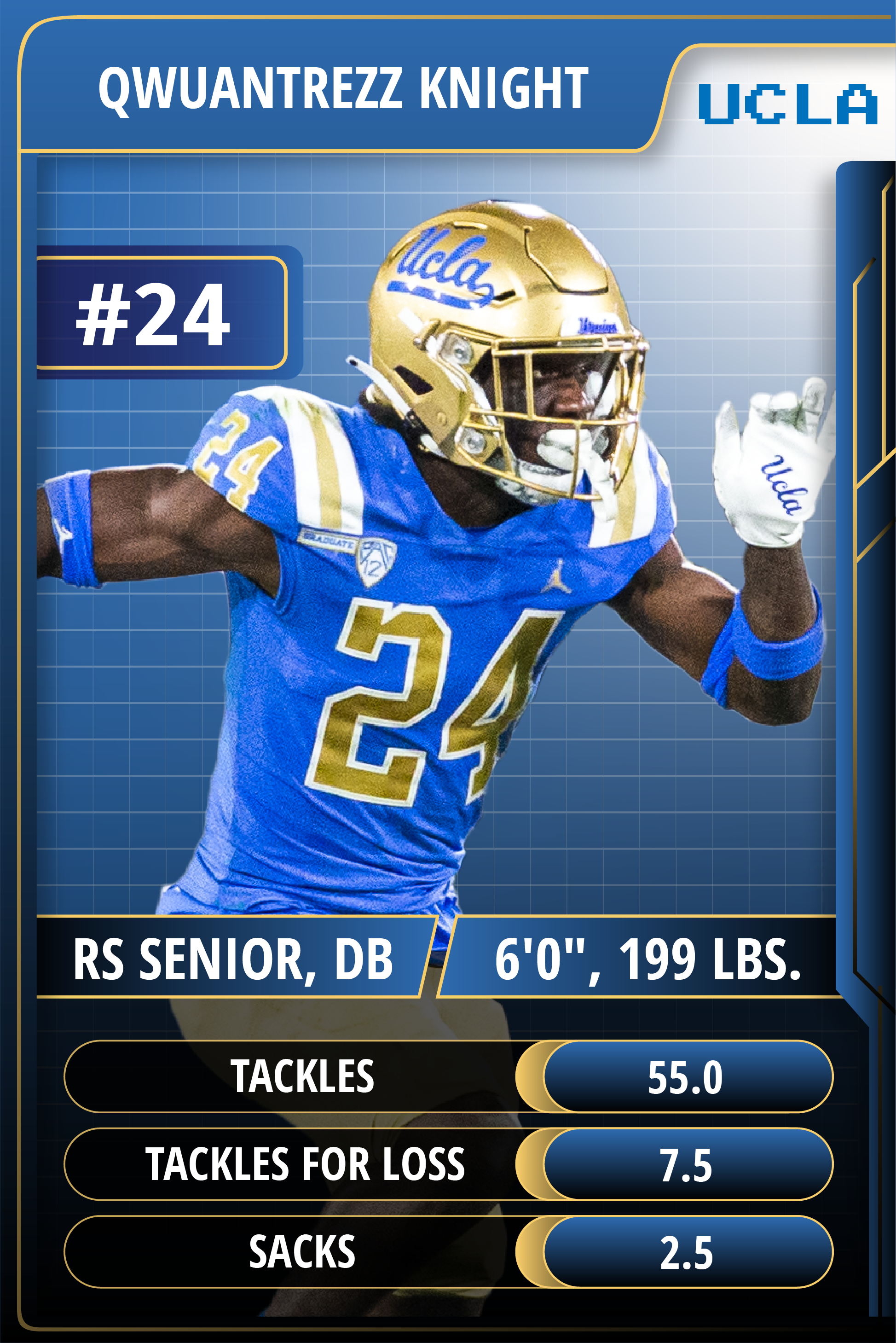 There hasn't been much positive said about most of the Bruins listed above, but that's not the case for Qwuantrezz Knight.
The redshirt senior defensive back could be the worst player on the field for UCLA and still be a net positive for the blue and gold.
Despite being in only his second year with the Bruins after transferring from Kent State, Knight has asserted himself as the emotional leader of this group. Knight's voice is one that every player in that locker room listens to and respects.
Luckily for the Bruins, he's not too shabby of a football player either.
Leading the team in tackles and tackles for loss while ranking second in pass breakups and third in sacks, Knight truly does it all on the gridiron.
Best known for the support he provides in the run game from the back end, Knight reads the offense as well as anyone and rarely fails to wrap up. He's also proven to be a menace in the backfield, flying out of his spot in the nickel to take down opposing quarterbacks.
Six seasons of college football later, Knight has finally exhausted his NCAA eligibility, and there are few departing players the Bruins will miss more.
Settleman is currently an assistant Sports editor on the gymnastics, women's soccer, women's golf, women's water polo and men's water polo beats. He was previously a contributor on the gymnastics and women's water polo beats.
Settleman is currently an assistant Sports editor on the gymnastics, women's soccer, women's golf, women's water polo and men's water polo beats. He was previously a contributor on the gymnastics and women's water polo beats.