The Quad: UCLA women bring big ideas to life through small businesses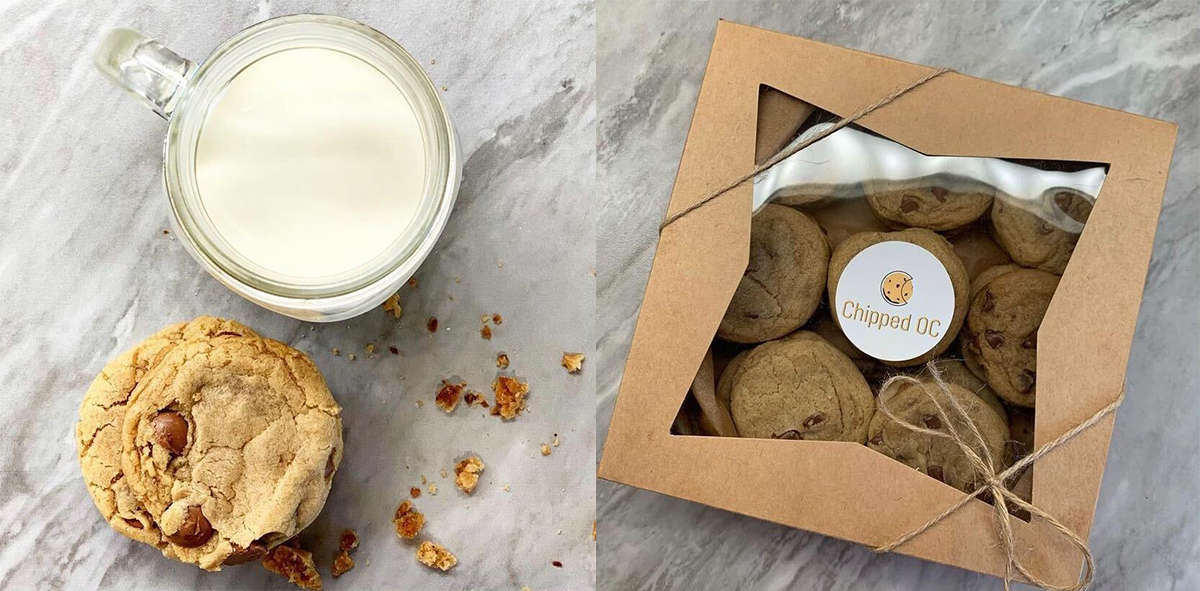 Second-year English student Sydney Imus co-runs a home bakery aimed at providing allergy-friendly sweets. Chipped OC is one of the many small businesses run by fellow female Bruins. (Courtesy of Jennifer Imus Photography)
There is no shortage of female Bruins taking the small business world by storm, creating products ranging from knitted accessories to tie-dye hoodies and skillfully designed nail sets.
Small Business Saturday, created by American Express in 2010, takes place the Saturday after Thanksgiving to encourage people to support small businesses.
Second-year English student Sydney Imus co-founded Chipped OC, a home bakery that specializes in egg-free chocolate chip cookies, with her mom in 2019. Imus said the idea was almost 10 years in the making, with her severe egg allergies ultimately leading to her mom's eggless chocolate chip cookie recipe. This goal also led her and her mom to delve into the realm of dairy-free and gluten-free baking for all customers to enjoy.
"Eventually, my young elementary school friends started to latch on to them. The parents of my friends started to latch on to this, and it sort of just became this snowball idea over the years of making this company," Imus said.
With Chipped OC recently licensed as an official business, Imus has continued working on it despite moving to UCLA.
"Being a student at UCLA, my role is a little different from the baking perspective. I'm doing a lot more of the social media marketing aspects while my sister and my mom are focused more on the baking," Imus said.
Not only are female Bruins bringing their businesses to college, but some began their ventures on the UCLA campus.
Alumnus Graziella Cannarsa is the chief financial officer and chief operating officer of Ignite Tutoring and started the business in 2019 alongside alumni Kay Ovcharenko and Isabelle Roshko.
Cannarsa said the business started with the idea of closing the gap between affordable tutoring and personalized student-tutor pairings. She said the company started with UCLA students tutoring K-12 students but has since expanded to a total of four campuses, including UC Berkeley, Stanford and University of Southern California.
"We didn't really know what we were doing. We just had this great idea and were able to build a website through Wix and kind of figured everything else out as we went," Cannarsa said.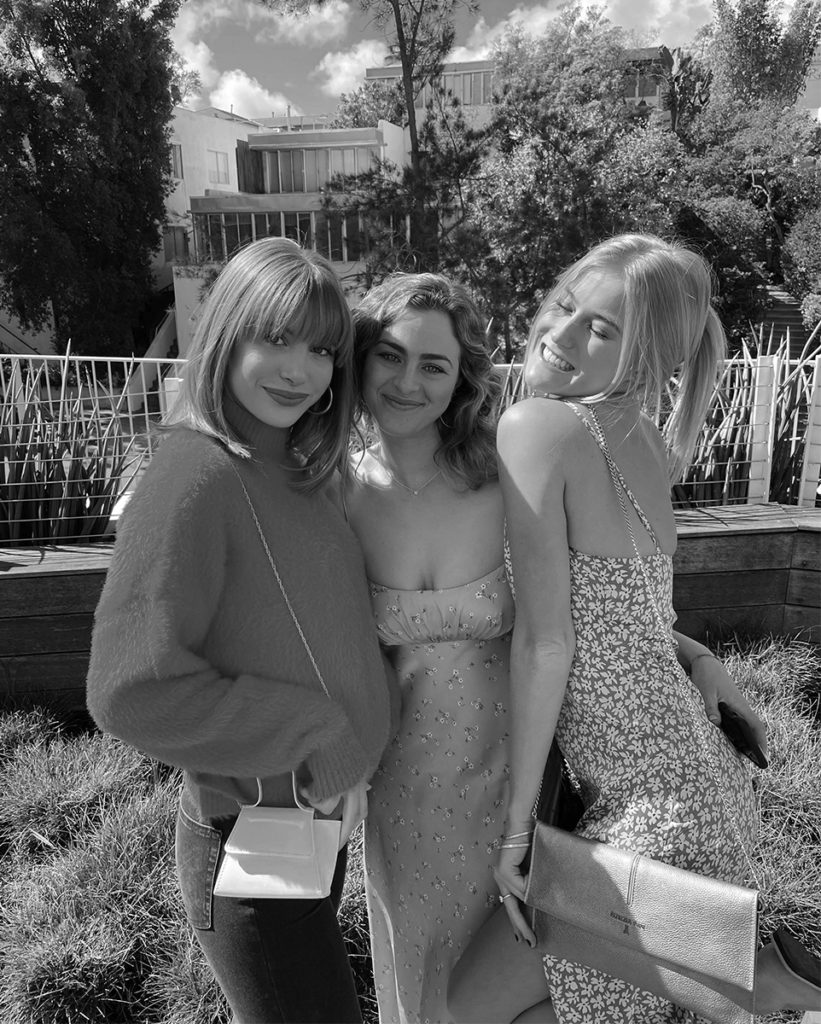 Ovcharenko, the chief strategy officer of Ignite Tutoring, said before starting Ignite Tutoring, she was a tutor and noticed there were not as many intentional student-tutor pairings as she wanted under most tutoring companies.
Cannarsa said Ignite Tutoring aided her personal growth and allowed her to give college students the chance to make money while also providing affordable support for local students.
"I try not to say no when opportunities come along and because I think it's a great learning experience," Cannarsa said. "I wanted to learn a lot more about business in general, build some skills related to business, to finance, to client relationships, to management."
For newer businesses such as Chipped OC, the COVID-19 pandemic added an extra level of hurdles. Imus said she and her mom had to figure out how to balance working with food in a pandemic while still making a profit.
"We were super, super careful all year with the pandemic, gloves and sanitizing," Imus said. "It's been great in the sense that it's made all of us a lot more aware, and we're very meticulous with everything that we do now."
Cannarsa said starting anything new without a clear path is its own challenge.
"It's always challenging to take on a big project without any specific linear trajectory on how to do it. So part of starting the company is a lot of figuring things out on your own and being a problem solver and critical thinking," Cannarsa said. "Those are great skills to develop, but they do take time and patience, and you're not always going to find the answer right away."
According to Ovcharenko, she and the other Ignite Tutoring founders faced some skepticism in the beginning of their journey, not only because of their age but also as women in business.
However, Cannarsa said there are many available resources geared toward young women with similar aspirations.
"If you choose to look in the right places, you will be surrounded by people who are cheering you on and want you to succeed," Cannarsa said.
Imus said the significance of being a woman, student and small business owner did not hit her until later on in the process.
"I realized how big of a deal it was, not just starting a small business as a woman but starting as a young woman and how that is a very big thing. Somehow people don't necessarily think young women are capable of starting a business," Imus said.
Ovcharenko said she hopes their business can serve as an inspiration for undergraduate students at UCLA and beyond.
"I think it's just great to be able to show people that this can be done despite it being a lot of effort and a lot of work and a lot of sweat and tears put into Ignite," Ovcharenko said. "I think that it's great just to be that guiding light for a lot of women who are just on the edge of starting their idea and starting their businesses."