Therapeutic qualities of dance provide outlet of self-expression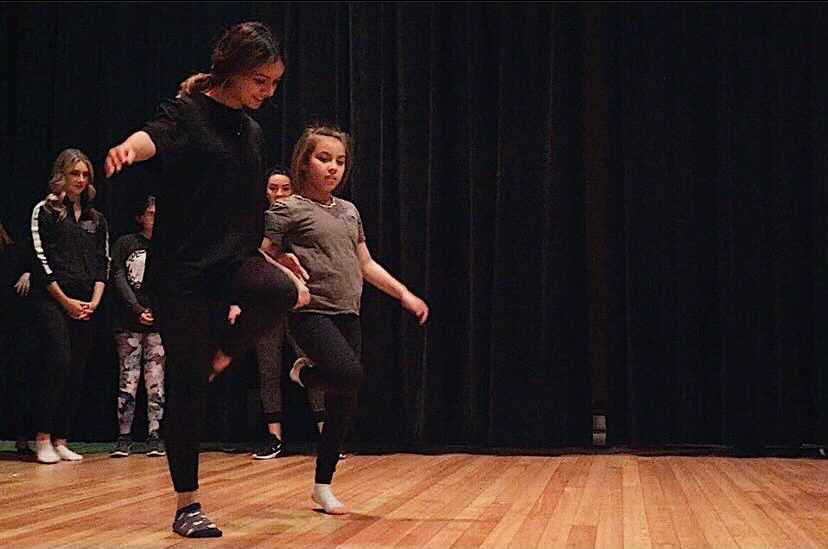 Fourth-year neuroscience student Isabella Poschl teaches her dance student. Dance can help students grow in confidence and self-expression. (Courtesy of Isabella Poschl)
Correction: The original version of this article's photo caption misidentified Isabella Poschl.
This post was updated Nov. 16 at 3:10 p.m.
Beyond choreography and costumes, dance can serve as a nonverbal form of communication that increases confidence and promotes self-expression.
In my own experience, dance has helped me become more confident in using my voice and effectively communicating with my peers. If naming my cat Cha-Cha and my dog Tango isn't indication enough, dance has been one of the best things to ever happen to me.
According to ExtendED Notes, dance can help children gain a better understanding of body language, collaboration, and communication with peers, which can aid in group settings and boost traits such as attentiveness and leadership.
Dance can also lower the risk of acquiring certain diseases. In a 2003 study, researchers from the New England Journal of Medicine examined the effects of 11 types of physical activity and found that only dance lowered participants' risk of acquiring dementia because of the mental and social stimulation it provides.
Fourth-year neuroscience student Isabella Poschl is the program director of UCLA Expressive Movement Initiative, an organization that provides dance classes and one-on-one mentorship to children with disabilities.
Poschl said that over time, her student's confidence grew from dancing.
"At the start class of the 10-week session, (my student) was pretty quiet, she kept to herself … overall as a group she wouldn't really express herself that much," Poschl said. "Eventually as the class went on, she would hear the music and we would all dance together and she would start singing the songs aloud to everyone in class."
Fourth-year neuroscience student Samantha Chang, the volunteer coordinator of UCLA EMI, said that because society is less accepting of individuals who cannot verbalize their feelings, it is important to create spaces in which students can express themselves physically to music. Chang added that she choreographed a dance for students to help express their anxiety.
"I made them utilize their paper bags in a lot of different ways. They would blow into it and out of it, they would tap on it … I utilized this as an outlet to express the anxiety over my life," Chang said.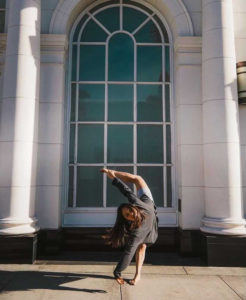 According to Educational Tools Portal, dance has the unique ability to communicate unspoken thoughts and feelings. Dance gives everyone a voice by using bodily movements and facial expressions to tell a story.
For some, dance creates a special sense of purpose and inclusion in which one can feel comfortable being their most authentic self.
"Oftentimes when I would maybe have trouble communicating how I felt or I wasn't quite sure how to put things into words, I could express myself through dance" Poschl said.
First-year sociology student Ella Perkins said she teaches dance classes to a student with a speech impediment, and within the last couple of months, she has seen vast improvement in her student's speech due to dance.
"When we first started, (my student) was very shy and preferred not to speak … I've been working with her for two months now and I am really proud of her improvement," Perkins said. "Her dad told me he is shocked that she feels so comfortable using her voice now."
Perkins also said she thinks dance is the reason her students feel more comfortable.
"I can see (my student's) eyes light up when she tells a story with her body and face," Perkins said. "When we talk, she is always raving to me about how much she loves dance and how badly she wants to always learn the next routine."
The next time you find yourself down or in need of a boost of confidence, dance may just be one of the many remedies to fix your mood, according to Chang.
"Just putting on music and dancing, freestyling and improv-ing can be a way in which I express myself and express all my emotions that I cannot speak about," Chang said. "I think it is really helpful … to get that physical bodily movement out of you."