Students fear for safety, express concern over conditions to enter Pauley Pavilion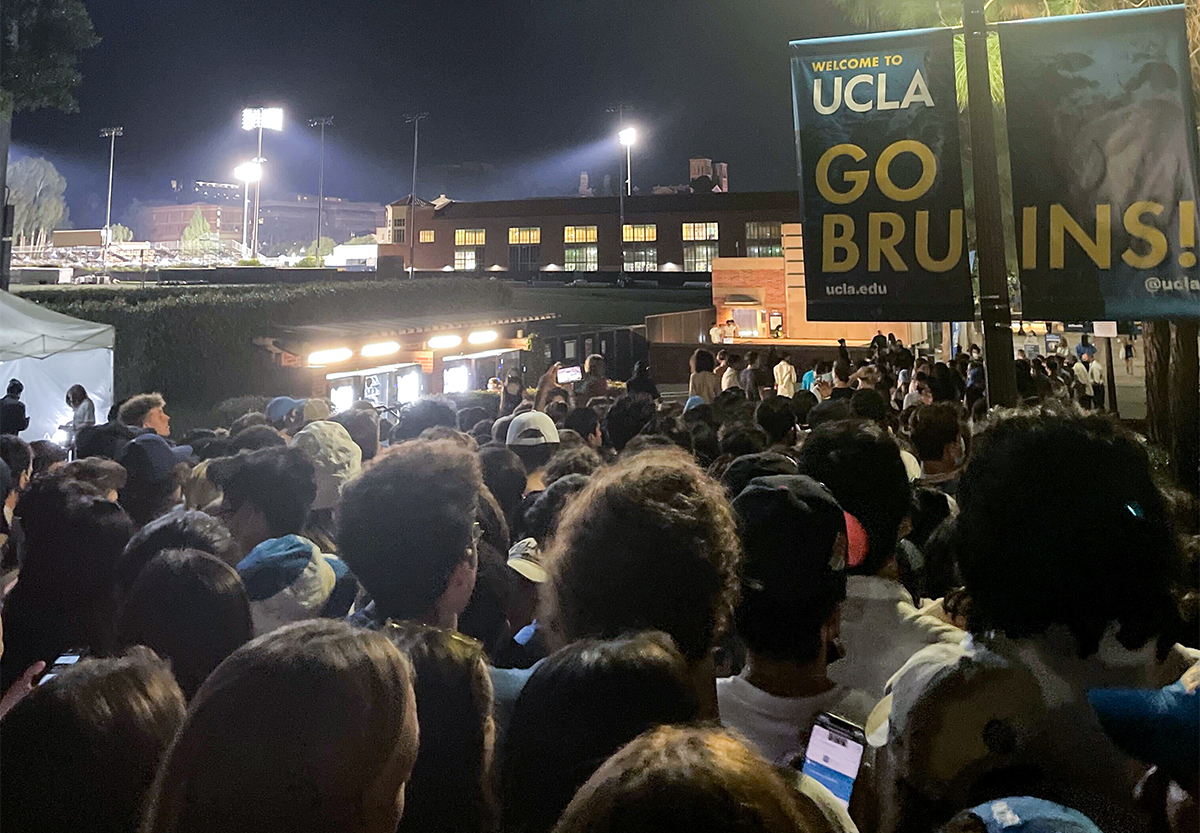 Thousands of UCLA students wait to enter Pauley Pavilion for UCLA men's basketball's matchup against Villanova on Friday night. (Courtesy of Sam Settleman)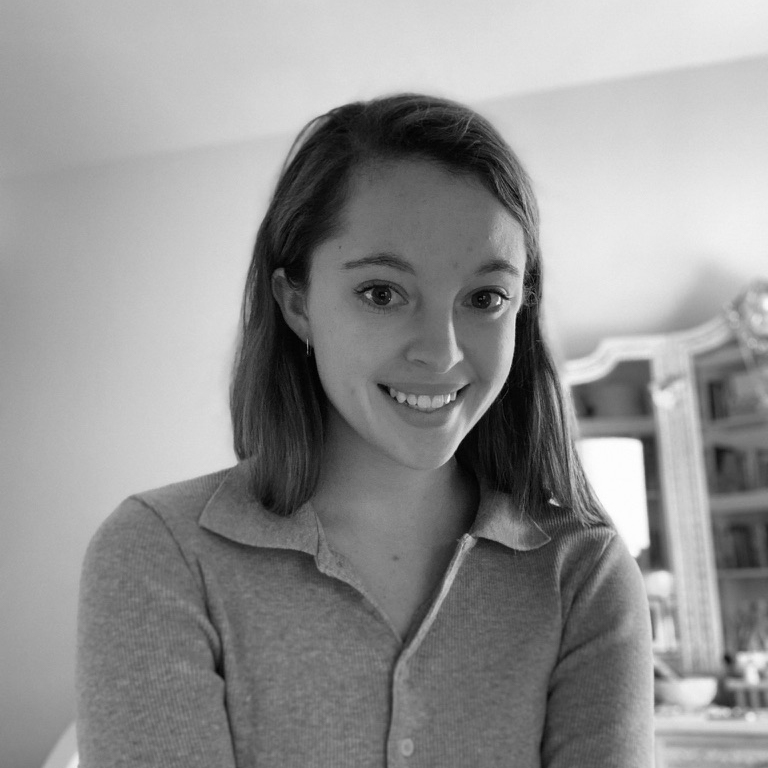 This post was updated Nov. 13 at 1:21 p.m. to include a new statement from Athletics Director Martin Jarmond.
It may not be March yet, but many students reported experiences of madness outside of UCLA men's basketball's matchup against Villanova on Friday night.
Ahead of the game, a mob of students formed outside Pauley Pavilion, creating a scene that left many feeling unsafe and unable to enter the game despite having waited in line for upward of five hours.
The top-four showdown was predicted to draw a large crowd. The Den, UCLA's official student section, encouraged Den Pass holders Thursday to show up by noon Friday in order to ensure a good chance of making it into the game, and some even showed up around 4 a.m. on Friday to try to guarantee a spot in the student section.
Though students began lining up in the morning, most didn't arrive until around 5 p.m. But instead of taking spots behind those who were already there, many of those who arrived later cut into the line alongside friends who were holding spots, which The Den had told students not to do.
Luke Westmark, a first-year biology student, took his place in line at 11 a.m. and said because latecomers were meeting up with friends and cutting in line, he didn't manage to secure a seat in Pauley Pavilion.
"I'm a little disappointed," Westmark said. "The main issue with this is that it just sets a bad precedent for future things because people who didn't wait as long got in. So, in the future, people are going to look for ways to not wait as long and also get in."
Students who arrived in the morning set up tents along Bruin Walk West and were greeted by coach Mick Cronin, who passed out doughnuts, and Athletics Director Martin Jarmond. By 5 p.m., the line had stretched up to Charles E. Young Drive West and split north and south.
Second-year cognitive science student Hannah Masresha said the line turned chaotic when officials started handing out wristbands that reserved entry to the arena.
"When they started doing wristbands, everyone started running," Masresha said. "Everyone just started running, and it's kind of like, 'Do you stay to your spot or do you just try to make it in because everyone else is cutting?' So we just joined the mosh pit."
As students rushed to get wristbands, the two sides of the line merged into one, creating a densely packed and uncontrolled swarm of students clamoring among each other in an attempt to get into the game.
"When they merged together, I thought, 'There's going to be a fight,'" Westmark said. "There are people who are yelling at each other, and I thought, 'People are going to throw hands,' but I guess it ended up OK."
Nayia Politis, a second-year molecular, cell and developmental biology student, said she was packed in extremely tightly with those around her.
"I was trampled," Politis said. "I was standing in line for two hours where I was head to head with people. Everyone was sweating and people were almost getting trampled."
Sambi Yamashita, a third-year sociology transfer student, compared her experience in the crowd of UCLA students to the one she heard about at Travis Scott's Astroworld music festival on Nov. 5. Nine people died and hundreds were injured in a crowd surge at the concert.
"People are just pushing and pushing and kept pushing. It was like the incident at Travis Scott," Yamashita said. "I was in between two guys that kept pushing me, and I couldn't even breathe. And since they were tall, there was no air. … It was horrible."
Eventually, officials stopped passing out wristbands, which only added to the confusion, according to Politis.
"I heard they started passing out tickets to get in but they were like, 'Oh, nevermind, it's too hard,'" Politis said.
Masresha said there was minimal to no security or enforcement, which gave students carte blanche to push and shove their way through the crowd with little regard for the safety of others.
"The line just had no barricade, which made zero sense," Masresha said. "People easily just stormed and formed a literal mosh pit. If they had a single rope, that would have been the easiest thing to control the line because the only barricade was at the very, very end of the line, which made no sense."
At 12:36 a.m. on Saturday, Jarmond tweeted an apology acknowledging Athletics' poor preparation for the game.
"I'm aware of the challenges some had with the line to get into the game," Jarmond tweeted. "We were not adequately staffed to handle the turnout. I apologize and it will be corrected moving forward."
Jarmond replied to a comment left on his Instagram post with the same statement saying Athletics is looking into alternative systems for managing large crowds at sporting events, including looking into a numbered camping system.
Other universities with large basketball followings, including Gonzaga and Duke, use such camping systems and virtual line processes to prevent the kind of chaos students described Friday night.
At 1:02 p.m. on Saturday, Jarmond posted a second statement to Twitter committing to increasing the number of staff members present at games, adding additional structures for a more controlled line and investigating the ticket distribution process with The Den leadership and Student Affairs.
"We have high expectations for our student and fan experience, and while the game was great, we didn't meet those expectations for everyone," Jarmond wrote in a statement. "We will learn from this and get better."
Contributing reports from Maggie Tully and Anita Narkhede, Daily Bruin senior staff.
Hubbard was the 2020-2021 assistant Copy chief. She was a 2019-2020 slot editor and contributes to The Quad, News and Sports.
Hubbard was the 2020-2021 assistant Copy chief. She was a 2019-2020 slot editor and contributes to The Quad, News and Sports.