The Quad: UCLA students discuss how institutions, individuals gaslight racial groups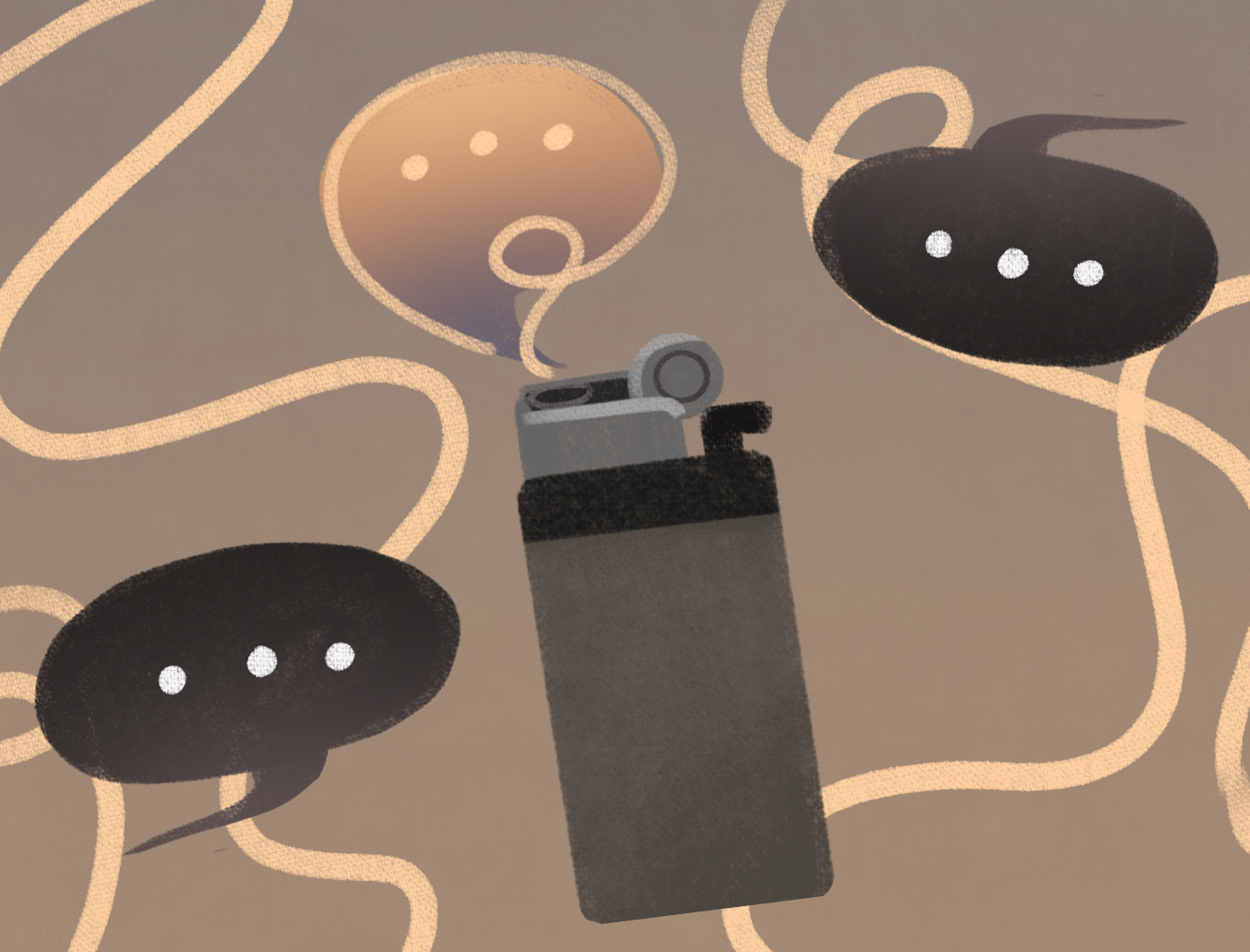 (Katelyn Dang/Illustrations director)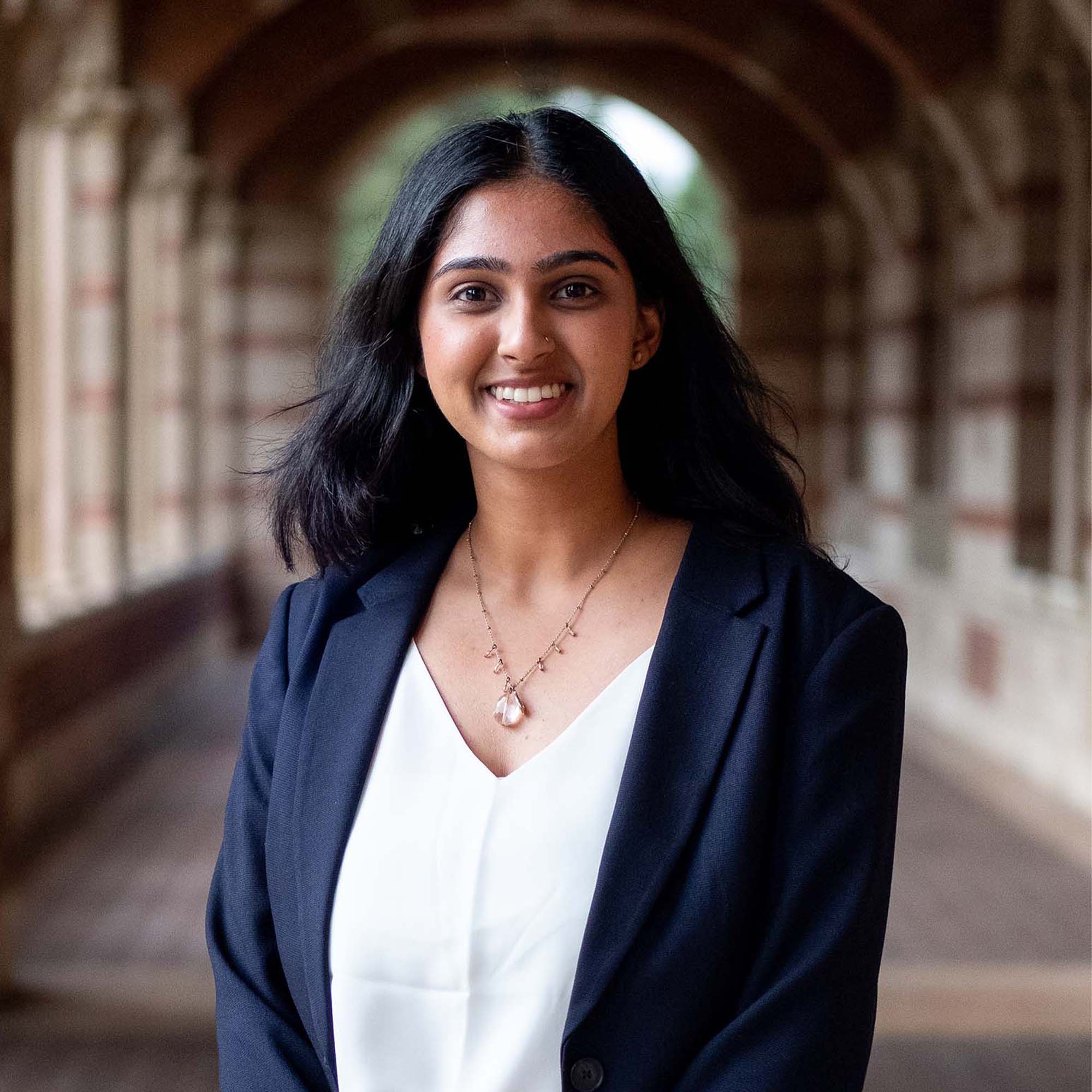 Correction: The original version of this article stated an incorrect definition of a land-grant college. In fact, a land-grant college is a college that was funded by the U.S. government through selling land where Indigenous communities may have previously resided.
This post was updated Nov. 7 at 11:50 p.m.
"Stop being so sensitive," or "Stop dragging race into everything" — these forms of gaslighting may sound familiar to some, especially when it comes to topics of race.
According to the BBC, the term "gaslighting" was originally coined by a screenwriter to describe marital relationships and is a form of emotional abuse that often makes individuals second-guess their beliefs, morals and ideas.
Another common form of gaslighting is deflecting responsibility, according to Insider.
Part of its heightened use can be seen in its expansion to race and the experiences of certain racial groups.
For some UCLA students, gaslighting often occurs when discussing the land many University of California campuses are built on.
Doctoral student Stephanie Lumsden said UCLA is located on land that was taken from Indigenous peoples and is a land-grant college.
According to the Washington Post, the 1862 Morrill Land-Grant Act gave the U.S. the ability to expand its higher education system by selling land where Indigenous communities may have previously resided to fund universities. These Indigenous communities were forcefully removed from their land after numerous wars with the U.S. government throughout the 1800s.
Therefore, Lumsden added, Indigenous students have the right to question the values, merits and origins of UCLA's campus. But when these concerns are brought up, they are often quickly shut down by non-Indigenous students and professors, she added.
"A lot of white or nonnative students, sometimes even professors, do some of that work of racial gaslighting," Lumsden said. "Which is to say, like, 'That isn't exactly true,' or 'It's more complicated than that,' or 'That was a really long time ago,' or you know, they kind of make apology for what is an experience of dispossession and violence."
Lumsden, who studies gender studies, added it is important for the UC system to make an active effort to support Indigenous faculty and students rather than voicing passive statements.
"It's a kind of gaslighting to challenge the reality that students who had that experience know. It's to make you question your own reality like, 'Oh, maybe I'm the one who's wrong,'" Lumsden said.
Other racial groups, such as the Asian American community, have also been subject to racial gaslighting.
The Immigration and Nationality Act of 1965 granted visas to those who were considered "qualified," prioritizing professions such as engineering, architecture, lawyers and doctors, according to the American University Journal of Gender, Social Policy & the Law. Individuals began to label members of the Asian community as "model minorities," as the number of Asian immigrants increased as a result of this act. Gaslighting and racism against Asians have been ignored for decades because of their success in the U.S.
Amid the COVID-19 pandemic, there has been an increase in hate crimes and speech toward the Asian American community, according to Human Rights Watch. The excuses and intentions behind these actions are often twisted to invalidate the feelings of Asian Americans.
Second-year molecular, cell and developmental biology student Shruti Ramanand said gaslighting has become ingrained in our society, and its effects have only worsened during the pandemic.
"I think the past pandemic has just kind of exacerbated (gaslighting) more especially in the racial lines," Ramanand said.
For Ramanand, concrete action and education are imperative in creating safer spaces. Ramanand added that there needs to be a fundamental change in ideology to move past a long history of racial gaslighting.
"Understanding and recognizing (gaslighting) is really the most important first step that one can take, and then going beyond that, I know there's been some recent movements to like rename some of the monuments here at UCLA, like the Janss Steps to Tongva Steps," Ramanand said.
Graduate student Danielle Garcia said the first step in addressing gaslighting is raising long-term awareness. Garcia said it is not only important to educate communities but to also ensure that it continues over many years.
Garcia added it can also be burdensome for students to have to constantly fight an institutionalized system that perpetuates gaslighting and racism themselves. One aspect of gaslighting is how minorities often have to work to prove themselves compared to others, according to Garcia.
"It can be really exhausting, and it can be a lot of emotional labor," Garcia said.
Only time can tell which effective methods society will take to mitigate racial gaslighting. Until then, the best measure we can take is to start educating ourselves, according to Ramanand.
"(Gaslighting) is something that an individual can do, … but it's also something that institutions and administrators do," Lumsden said. "These systems are violent, and it's up to us, right? We all need each other to resist them so we can get rid of them."