Women's golf concludes fall season with 5th-place finish at Nanea Pac-12 Preview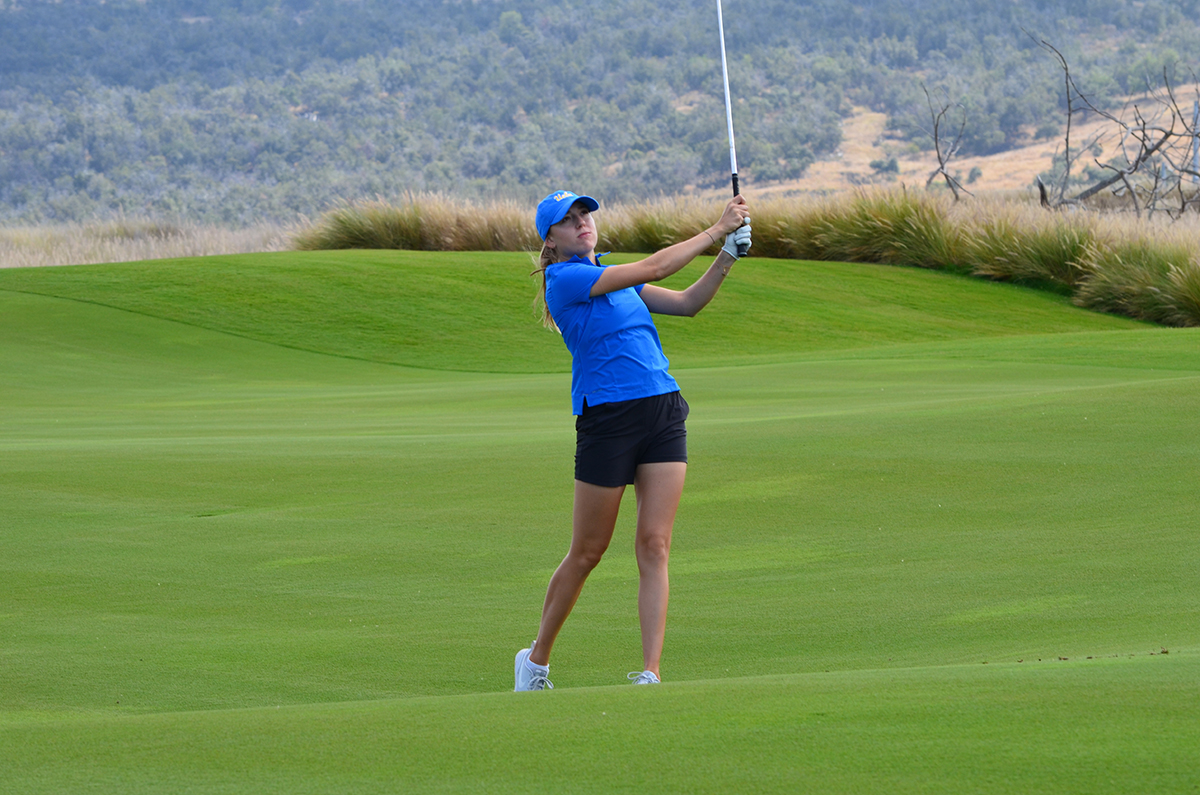 With seven birdies on day three, No. 10 UCLA women's golf junior Emma Spitz recorded her best finish of the season at the Nanea Pac-12 Preview in Hawaii, ending the tournament one stroke behind first place.(Courtesy of Alicia Um-Holmes)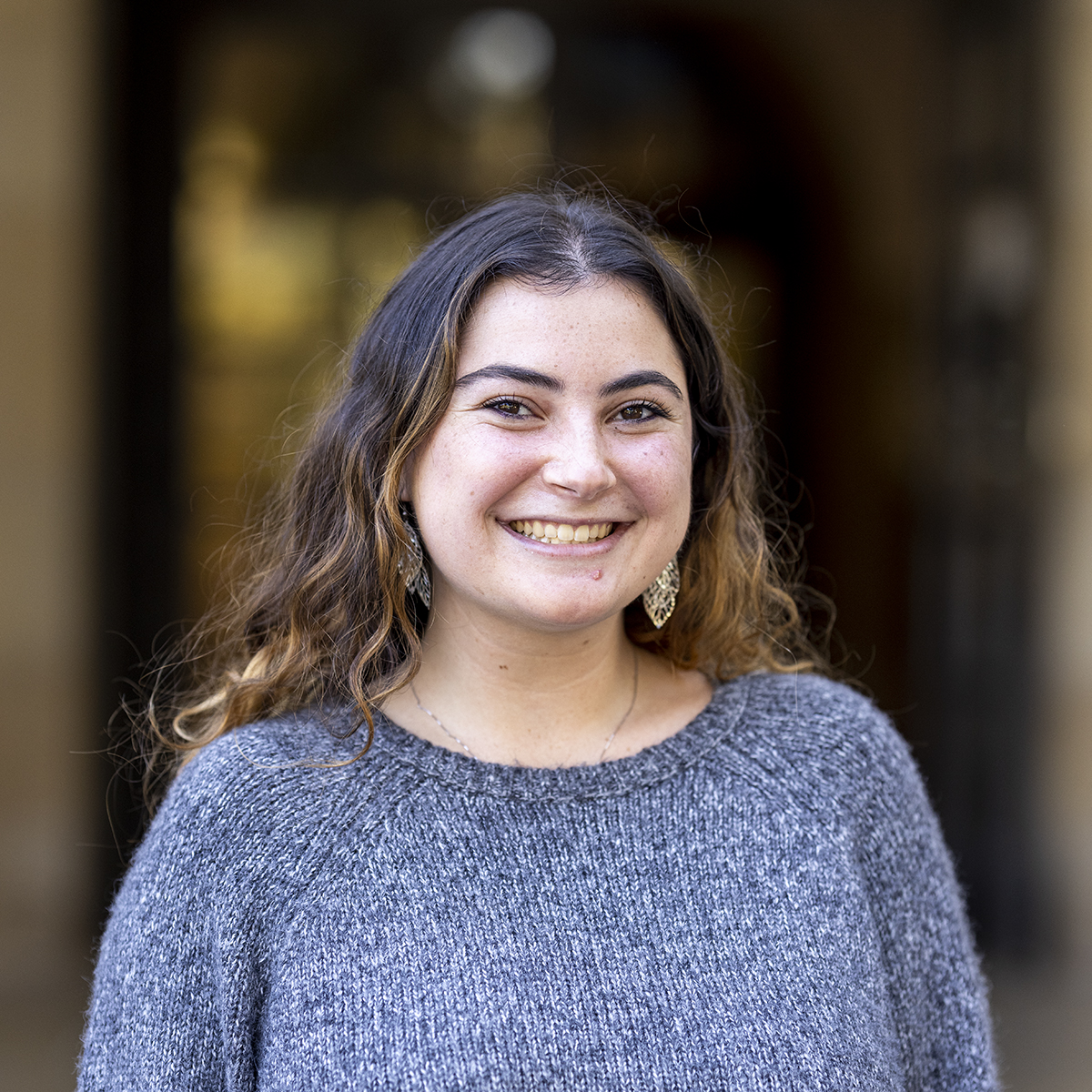 With one hole to play after a seven-birdie day, Emma Spitz said she had no idea she was tied for first place.
Sitting atop the leaderboard alongside USC's Katherine Muzi, the junior had climbed up three spots in the rankings on the third day of play. Spitz's comeback efforts fell short, however, as she parred her final hole and Muzi birdied.
Spitz finished the Nanea Pac-12 Preview, which took place Monday through Wednesday in Kailua-Kona, Hawaii, in second place individually with an 8-under 211 as No. 10 UCLA women's golf secured a fifth-place finish, shooting a 14-over 890 in three days of play.
"(Spitz is) starting to kind of find her game again," said coach Carrie Forsyth. "She struggled a little bit right at the start of the season, coming off some expectations. … She's getting back to that kind of neutral place where you need to be with golf, staying in the moment and being present for what you're doing right now and not worrying about the future."
Spitz ended day one of play tied for ninth after shooting a 1-under 72 on Monday, but her 16 birdies across the three rounds – which only Washington's Stefanie Deng could match – propelled her to her highest finish of the season.
Spitz's last day of play also marked her second-lowest round of golf played all season.
"It was really in the last few tournaments that I was really trying to get back to what was working well last year and just focus on my own game, … not try to be anything else than myself," Spitz said.
Finishing second among the Bruins, freshman Caroline Canales shot progressively lower rounds throughout the event, culminating in a 1-over 74 in the final round that drove her up seven spots to finish off the tournament tied for 24th overall.
Canales, who started in three of UCLA's five tournaments in the fall of her freshman season, said she has learned a lot playing with Spitz.
"It's amazing to be able to practice every day with some really strong players, especially Emma," Canales said. "The team environment is very competitive, but it's also inspirational to see someone like her play so well on a consistent basis. So I am really trying to take it as an opportunity to look up to someone and learn from her and hopefully learn some things that will help me in my game."
Freshman Zoe Antoinette Campos tied for 27th on Monday with a 2-over 75, while Canales' and junior Emilie Paltrinieri's matching 4-over 77s landed them in a tie for 38th. One stroke behind, junior Annabel Wilson rounded out the day-one lineup in a tie for 48th out of 60 individuals.
UCLA moved up in the standings Tuesday, however, when Spitz scored a 3-under 70 to propel her to fourth place. Paltrinieri also improved Tuesday with three birdies and a 1-under 72 to launch her forward over 20 places into a 17th-place tie. The Bruins ended Tuesday tied for fifth place.
Forsyth said getting accustomed to the course, which is built on a mountain, helped the team improve throughout the week.
"There's a lot of almost optical illusions when it comes to reading your putts because you're seeing break a certain way, but that mountain can affect that," Forsyth said. "We just had to have a little bit better understanding of how that was affecting putts."
While Spitz and Canales both had their best days of competition in round three, the Bruins as a whole were not able to increase their overall standing on the leaderboard Wednesday.
Paltrinieri – who had scored a 1-under 72 on Tuesday – fell to 49th place after a 14-over 87 during the final day of competition.
"(Paltrinieri) just got into a funk where she just started hitting bad shots," Forsyth said. "It becomes a mental thing at a certain point, and I think she just sort of couldn't keep it together."
With the Nanea Pac-12 Preview marking UCLA's fifth and final tournament of the fall season, the team will now head into a nearly three-month break.
Forsyth said the fall season, which featured a trio of top-three finishes for the Bruins, provided a foundation for growth as UCLA heads into the latter half of its season.
"This whole fall has been about information gathering, and I think we have a really good sense of where we're at team-wise and who are the players that are really stepping up," Forsyth said. "When we come back in the winter, we'll be a better, stronger team."