The Quad: Bruins anticipate return of Thanksgiving traditions after time apart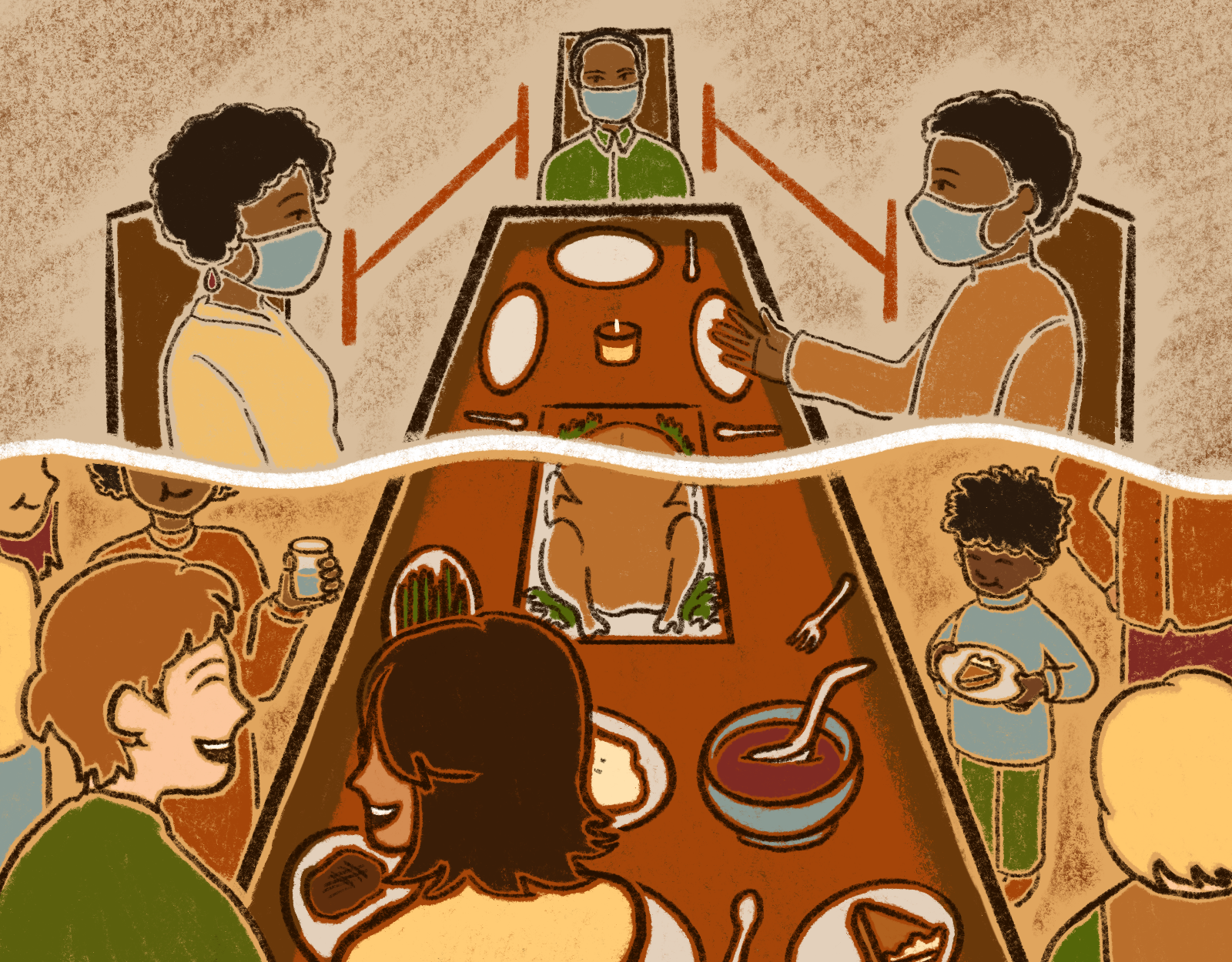 (Isabella Lee/Daily Bruin)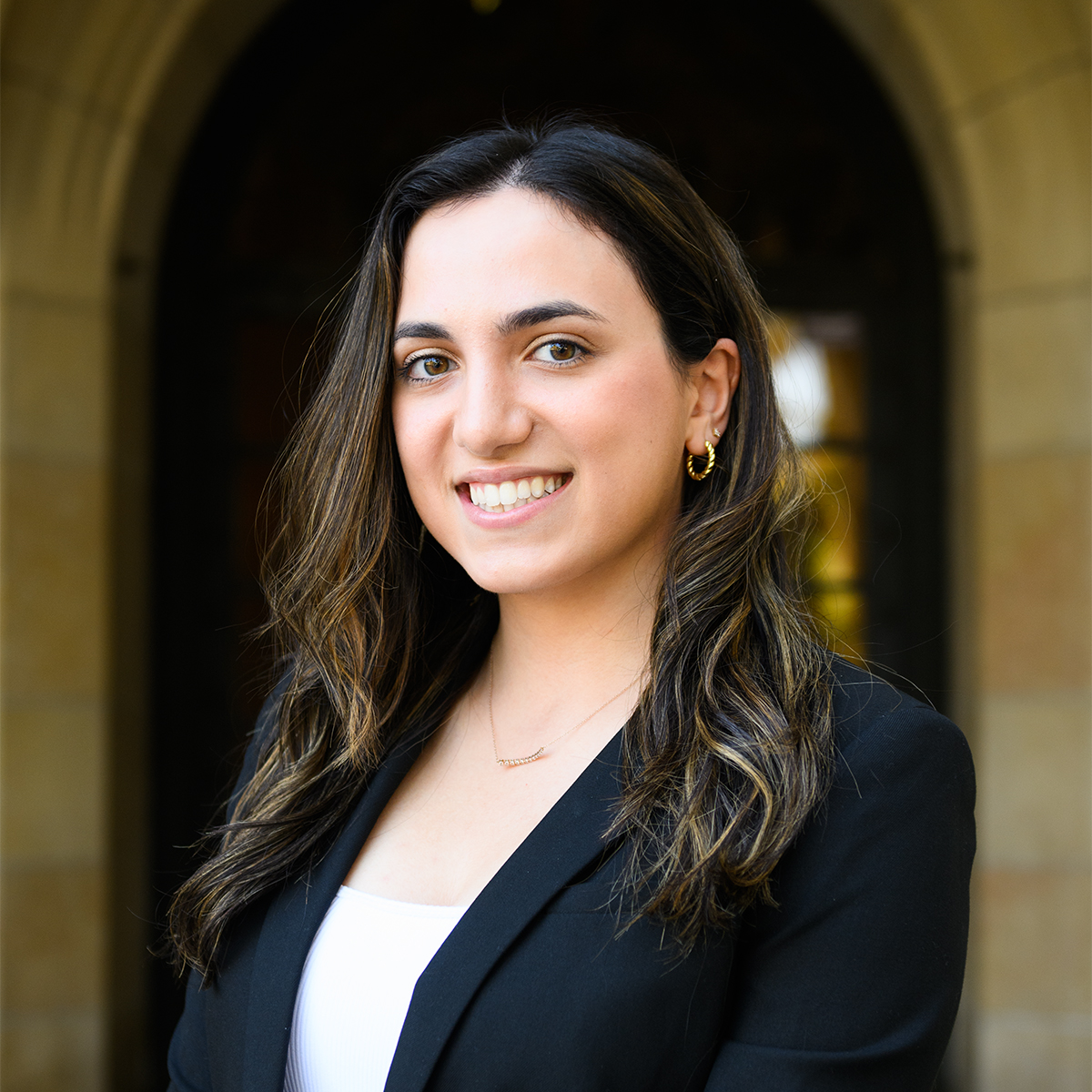 This post was updated Nov. 14 at 10:10 p.m.
With Thanksgiving fast approaching, many Bruins are looking forward to returning to their beloved traditions with the people they love.
Last year's Thanksgiving celebrations were adjusted as many families took precautions against COVID-19. Nonetheless, skipping out on hallmark parts of the holiday season, such as gathering with family, allowed Bruins to reflect on what Thanksgiving means to them.
Second-year biology student Nigah Fatima said she was able to reflect on the importance of being in the presence of others.
"We took a lot of things for granted, like meeting people, having celebrations and just eating together," Fatima said.
Other Bruins, including Fatima, said they were unable to gather with older family members last year, but many are looking forward to expanding their celebrations this Thanksgiving.
Hannah Romeo, a third-year biochemistry student, said she is excited to spend the holiday at her grandparents' house after celebrating last year's Thanksgiving without them.
"It's all about togetherness," Romeo said. "Just being together again. We have a lot of jokes and memories from all the past Thanksgivings."
When her family prepares Thanksgiving meals, Romeo said she enjoys contributing to the creation of the feast and being surrounded by her family in the kitchen.
"Most of the time it's fun," Romeo said. "I usually put music on, and I find cooking relaxing. It's only stressful when we're running out of time."
While Romeo said she often contributes by baking apple pies and trifles, third-year psychobiology student Brittney Prusty said she enjoys working alongside her sister to put together the side dishes.
"We help my mom make the cranberry sauce – usually my favorite – and the green beans and the mashed potatoes, which my sister eats all of by the time we actually set up the table," Prusty said.
Prusty's Thanksgiving menu includes more than the conventional American spread – she said her family also mixes in traditional Indian and Middle Eastern dishes.
"It definitely speaks to how we're a melting pot of different cultures and ethnicities," Prusty said. "We can still have the same holiday, but we experience it differently."
Sameeksha Panda, a fourth-year psychobiology student, said incorporating her own Indian culture into classic American Thanksgiving traditions is representative of the America she knows. Panda often adds her family's Indian spices to Thanksgiving dishes.
"I think it's really representative because America is essentially just a country founded on immigrants, especially in the way it is now," Panda said.
Panda added that both growing up and coming to UCLA surrounded her with people of diverse backgrounds, many of whom are first- and second-generation immigrants.
"A lot of people do the traditional American thing, but I feel like everyone has their own family traditions that they kind of add on to that," Panda said.
Prusty and her friends also used a Thanksgiving meal to recognize and value the diverse cultures they each come from. Prusty said each of her friends brought a food item representing their own culture to celebrate a past Friendsgiving, a Thanksgiving celebration with friends.
"That friend group was super diverse, so we got to try a lot of different foods and just get to see a different side of people," Prusty said. "It was really awesome. My stomach was very happy that day."
Similarly, while in high school, Fatima said she and her friends held Friendsgiving potlucks, where each person brought their own family's food item for others to taste.
Among other Thanksgiving traditions, many Americans turn their attention to the day that follows: Black Friday.
Prusty said she, her dad and her sister drink a lot of caffeine after their Thanksgiving meal and then travel to the mall and wait in line until doors open at midnight.
"We pull an all-nighter, and we just go to every single shop," Prusty said.
Fatima said that while her Thanksgiving dinner will consist of immediate family since COVID-19 is still a concern, she is excited to meet up with her extended family afterward at the mall for Black Friday.
For Fatima and many Bruins alike, being grateful for the small moments is the most important part of this holiday, especially after spending more than a year in lockdown.
"These two Thanksgivings have made me really reflect on how important it is to be in touch with our loved ones," Fatima said. "(We have to) be grateful for all that we have and never take it for granted."