Weekend preview: Nov. 3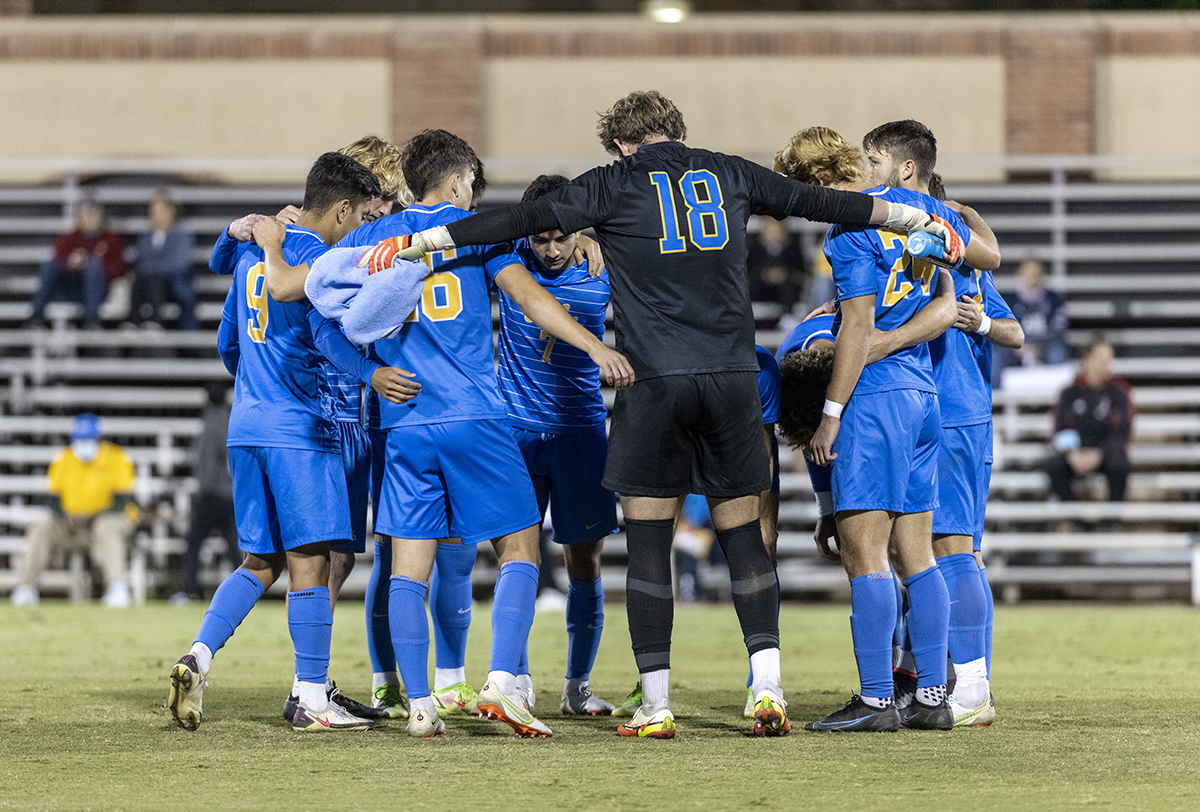 UCLA men's soccer huddles up during a match. The Bruins will be taking on two of the top three teams in the country this weekend. (David Rimer/Assistant Photo editor)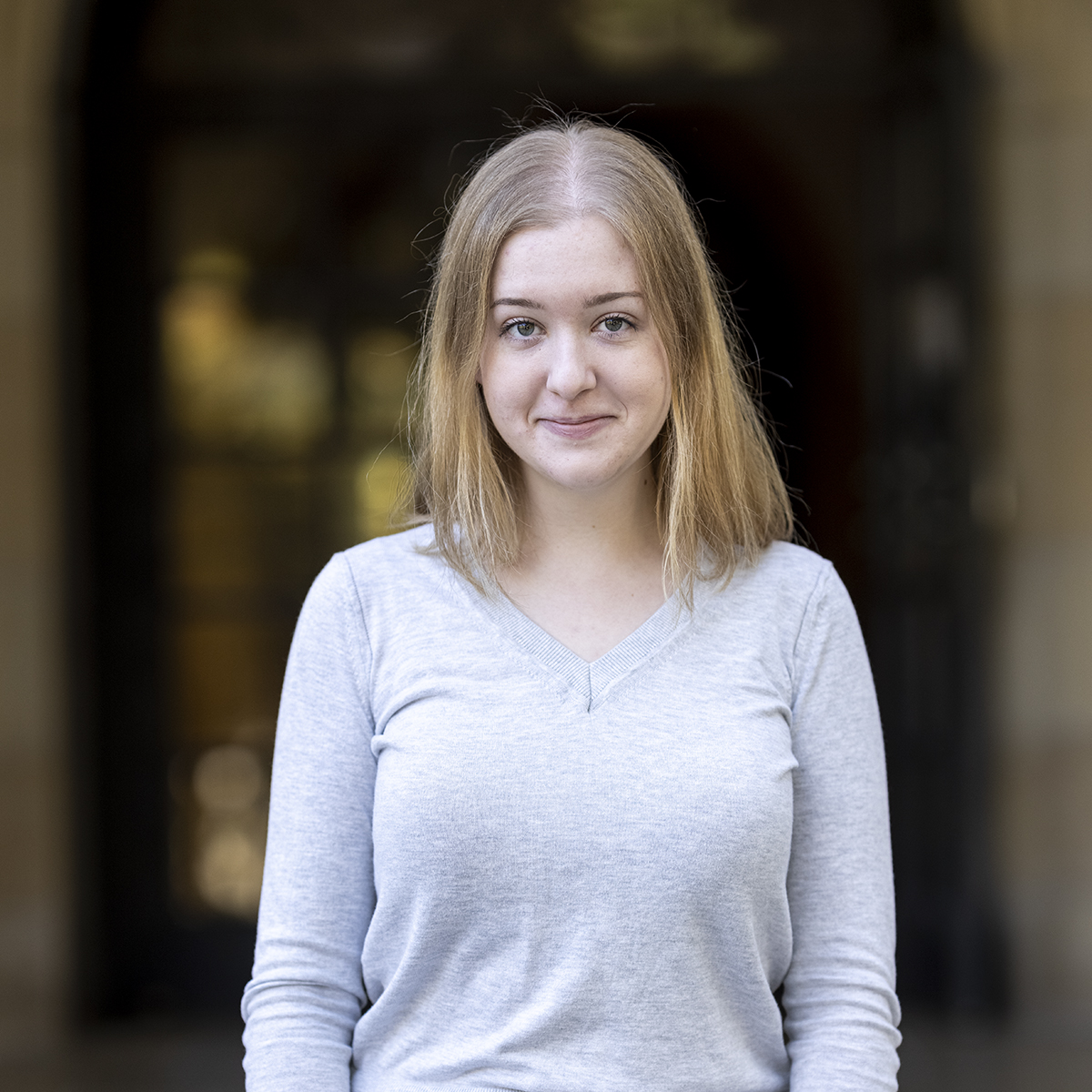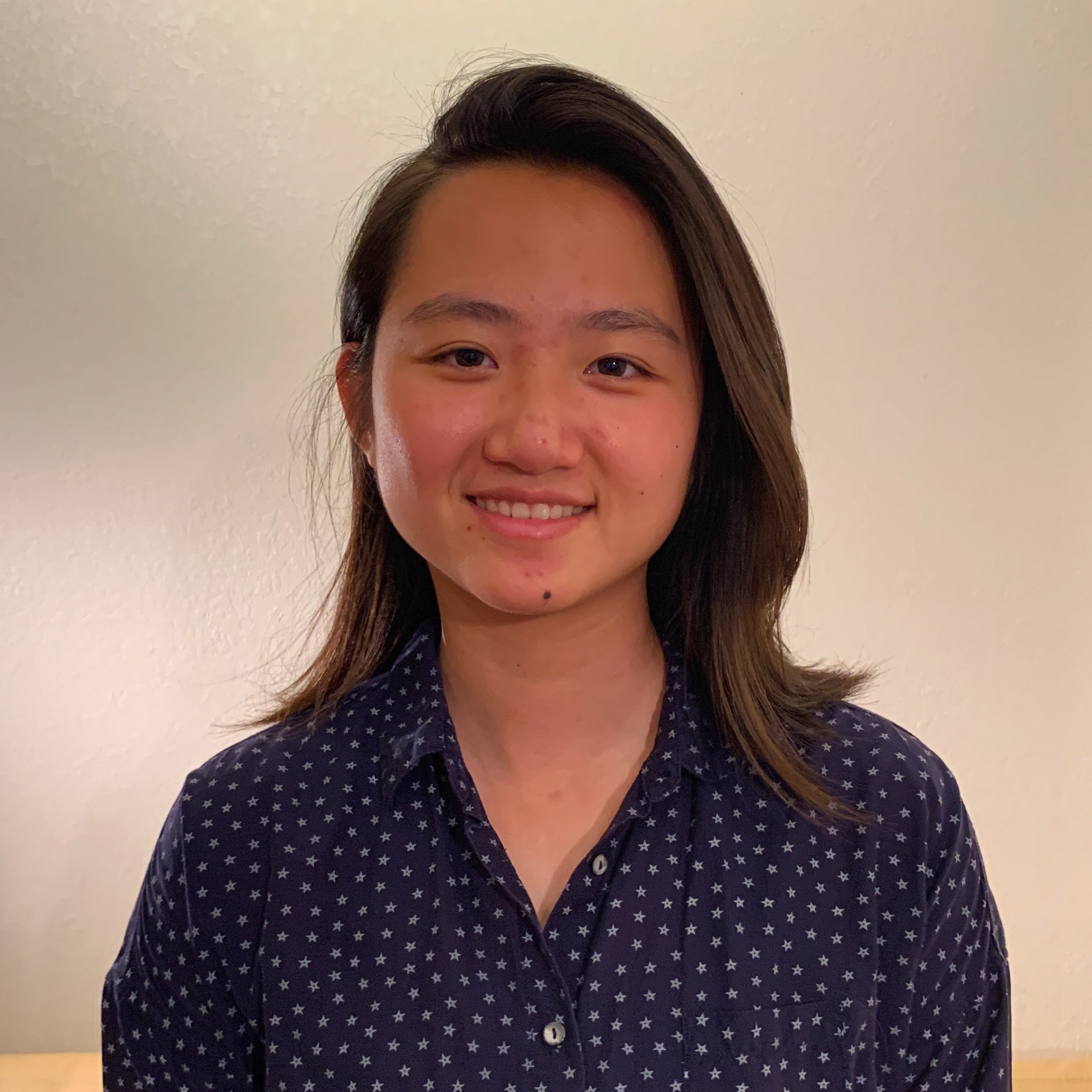 Men's soccer
Nick Darrow, Daily Bruin contributor
The Bruins are set to take on two of the top three teams in the country.
Sitting at third in the Pac-12, UCLA men's soccer (8-5-1, 3-3-1 Pac-12) will have the chance to move up in the standings with home matchups against No. 3 Washington (12-1-1, 4-1-1) on Thursday and No. 2 Oregon State (11-1-2, 6-0-1) on Sunday. The Huskies and Beavers are the lone teams above the Bruins in the conference standings.
UCLA first played Washington this season Oct. 3, and after the Bruins scored a goal to take a 1-0 lead in the 80th minute, the Huskies scored two late goals to earn the win. UCLA has now dropped six straight contests to the Huskies, with the Bruins' most recent win coming Oct. 4, 2018.
Three days later, UCLA will welcome Pac-12-leading Oregon State, a team it was defeated by 4-3 on Sept. 30, to Wallis Annenberg Stadium. The Bruins had a 3-1 lead in the 63rd minute of that contest, but three unanswered goals from the Beavers handed the blue and gold the loss.
UCLA will be coming into this game without having played since Oct. 24, when it tied Stanford in a game cut short because of a weather delay. However, coach Ryan Jorden said he feels confident in his team's ability to bounce back this weekend.
"I think the team is prepared for what we are going to face," Jorden said. "They know that we went on the road and we were ahead in both games in the Northwest, so I think our guys feel a great confidence that we can get good results."
With two weeks to go until the Pac-12 tournament, the Bruins will take on the Huskies on Thursday at 7 p.m. and the Beavers on Sunday at 1 p.m.
Women's tennis
Olivia Simons, assistant Sports editor
The Bruins will conclude their preseason slate with a shot at a national crown.
UCLA women's tennis will send players to both the ITA National Fall Championships and the Jack Kramer Fall Invitational this weekend to wrap up its fall preseason tournament schedule. Three Bruins will compete at the championships in San Diego, while four players will try their hand at the invitational in Rolling Hills Estates, California.
Coach Stella Sampras Webster said the fall season has helped the team learn about its preparedness for the regular season.
"The fall is all about just building a foundation," Sampras Webster said. "Individually, it's wanting them to improve and get better, so that we can put the best players out there and give us the best chance to have a good season."
Among the competitors headed to the championships are junior Abbey Forbes in the singles bracket, while sophomore Vanessa Ong and freshman Elise Wagle will play in the doubles bracket. Ong and Wagle earned their spot in the national championships following their win in the ITA Southwest Regional Championships in October.
Sampras Webster said the championships will provide an opportunity for the duo to continue to test its abilities against some of the top teams in the nation.
"I am really looking forward to see how they compete nationally," Sampras Webster said. "Every team that's in the fall championships is so good. So they'll get tested, and then we get to see where they're at nationally."
One day after the championships start, UCLA will send freshman Ava Catanzarite, freshman Kimmi Hance, junior Sasha Vagramov and senior Taylor Johnson to the Jack Kramer Fall Invitational from Friday to Sunday.
Sampras Webster said the priority in both competitions will be finishing out the fall season on a high note.
"I just hope they all just leave it all out there and just feel really good about how they perform, so they can stay motivated and excited to be coming back in January," Sampras Webster said.
Women's Volleyball
Tung Lin, Daily Bruin senior staff
The Bruins are about to play their first match as the top team in the Pac-12.
No. 13 UCLA women's volleyball (17-3, 10-2 Pac-12) will face No.16 Utah (15-6, 8-4) on Friday in Salt Lake City and Colorado (13-8, 4-8) on Sunday in Boulder. Following an upset sweep over Washington on Oct. 31, the blue and gold vaulted into sole possession of first place in the conference standings.
The Bruins swept both the Utes and the Buffs in Pauley Pavilion this past month, with graduate student outside hitter/opposite Mac May scoring double-digit kills in both matches.
These upcoming matches will kick off a four game road trip for UCLA until it returns to Westwood on Nov. 19 to face Arizona State.
Senior libero/defensive specialist Zoe Fleck said the Bruins' road games serve as a means to build team chemistry.
"Being in a hotel together, having all of our meals together, it's really just a great team bonding experience, and it makes the weekend all about volleyball, which is a lot of fun," Fleck said.
Like UCLA, Utah has defeated Washington but picked up a loss to Arizona State this season. Colorado also lost to Arizona State in October.
The Bruins are currently on a four-match streak, with their last defeat coming at the hands of the Sun Devils in Tempe. All three of UCLA's losses this season have been on the road.
With eight more matches until the NCAA tournament in December, Fleck said the team is enjoying its moments together.
"We're loving where the team's at right now," Fleck said. "We only have one or two days to practice before each match. It's kind of like, how can we be the best teammates we can be? How can we get the most out of each small amount of time with each other? And we're having a great time," Fleck said.
Swim and Dive
Olivia Simons, assistant Sports editor
A full team of Bruins will compete for the first time together in the Grand Canyon State.
UCLA swim and dive (2-0, 1-0 Pac-12) is headed to Arizona for meets against Arizona State (1-0, 1-0) on Friday and Arizona (0-1, 0-1) on Saturday. The Bruins' diving squad will be making its season debut this weekend after three straight competitions that featured only swimming.
"We're looking forward to just seeing a full lineup from our diving squad, seeing how things are looking in a competitive setting," said coach Jordan Wolfrum. "We're really excited about it and just kind of starting the process of setting the tone and competing, especially with some other Pac-12 competition."
The Bruins' roster includes six divers, three of whom are freshmen, meaning half of the diving team will be competing for the first time Friday. Wolfrum said along with the freshmen, she is excited to see how junior diver Hannah Butler performs this season after qualifying for the NCAA championships in both her freshman and sophomore years.
UCLA's last two dual meets took place at Spieker Aquatics Center, where it picked up wins against UC Santa Barbara and Washington State. This weekend will mark the Bruins' first dual meets on the road, as well as their first back-to-back meets in one weekend.
With Arizona State redshirting its entire team last season, Wolfrum said the team has been limited in its ability to scout its opponent.
"Our biggest challenge right now is that we don't know really what their squad looks like," Wolfrum said. "They've only had one meet so far this season, so we don't really know what to expect. … With Arizona, they've had a couple of meets, and they were really good at their most recent meet. That meet is going to be really competitive, and we're going to have to put together our best racing and diving to beat them."
Men's tennis
Alexander Chesney, Daily Bruin contributor
The Bruins are set to wrap up their fall schedule.
Following the last weekends' Southern California Intercollegiate Championships, where four players combined for a 6-6 record in the singles draw, UCLA men's tennis will compete at the Jack Kramer Fall Invitational in Rolling Hills Estates, California, for their last tournament of the fall season. The team is sending four players to represent UCLA, including a pair of freshmen.
Coach Billy Martin said the freshmen competing at the invitational, freshman Karl Lee and redshirt freshman Jeffrey Fradkin, have shown promise in their time in Westwood.
"Both Karl Lee and Jeff Fradkin show me a lot already in their first month or so here," Martin said. "(They're) some good players – maybe not the top guys in our lineup, but certainly guys that are going to be able to contribute this year."
After going 2-1 in singles play at the Southern California Intercollegiate Championships, Fradkin said his tournament performance had several positive takeaways and that the invitational will help him get more experience on the court.
"A successful (Jack Kramer Fall Invitational) trip for me is just getting a lot of matches in, getting those reps in," Fradkin said. "Because of COVID last year, I didn't really get to play too many matches, so this is all kind of refreshing for me, and being match sharp is so important going into the season in January."
Martin said he is looking to assess his team going into the last tournament of the fall season before UCLA takes a break at the end of November. Additionally, Martin said the players' relationship with the team's strength and conditioning coach has helped the Bruins improve during the fall.
"A lot of it comes down to just conditioning, wanting to get stronger endurance," Martin said. "We've been working hard with our strength and conditioning coach five days a week so I've seen the progression."
The invitational will kick off Nov. 5.