Incentive program encourages use of public transportation for Bruin community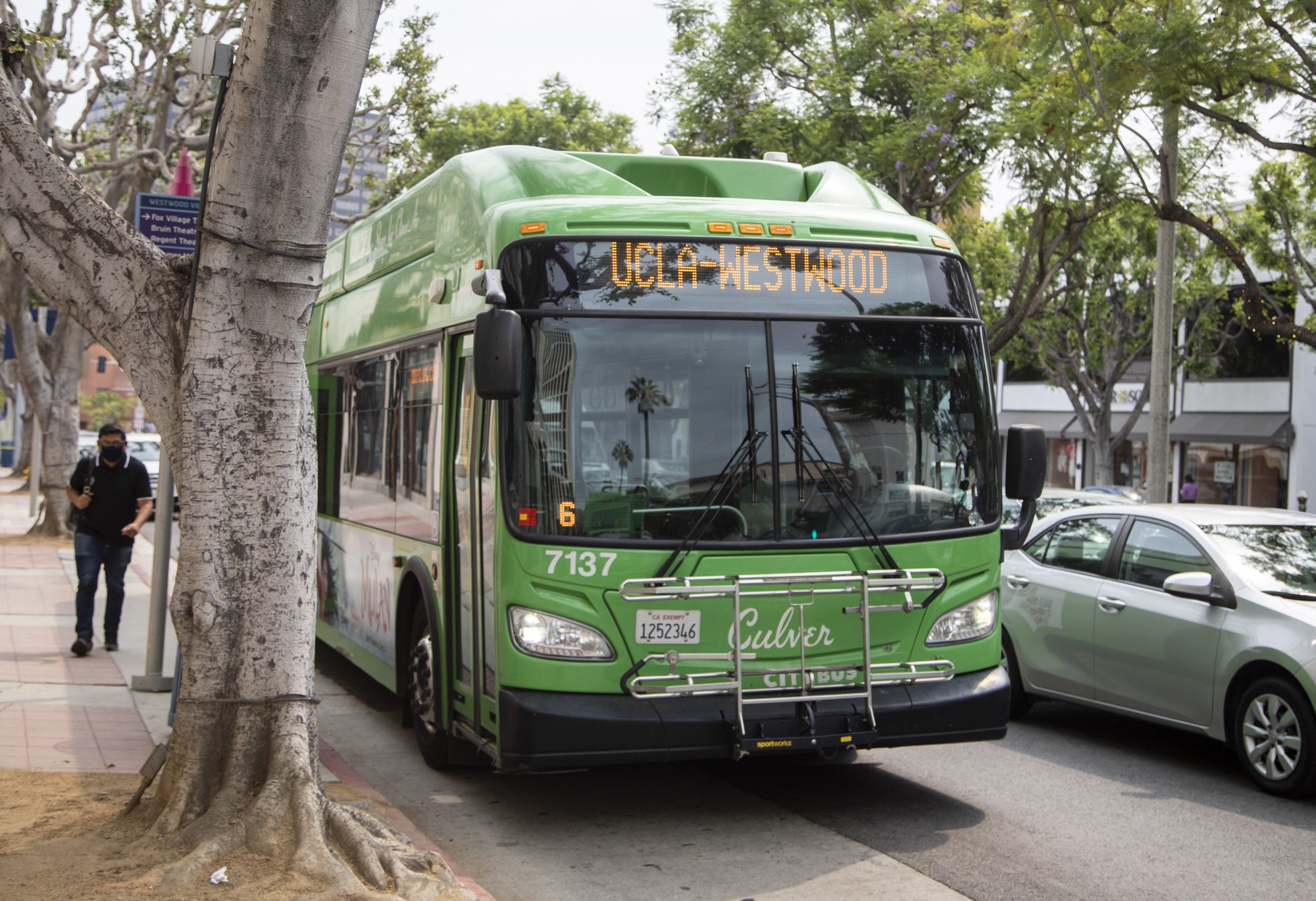 Culver City buses provide commuting students an environmentally friendly way to get to Westwood. UCLA now offers eligible students one free quarterly transit pass to encourage commuters to use sustainable transportation. (Justin Jung/Daily Bruin senior staff)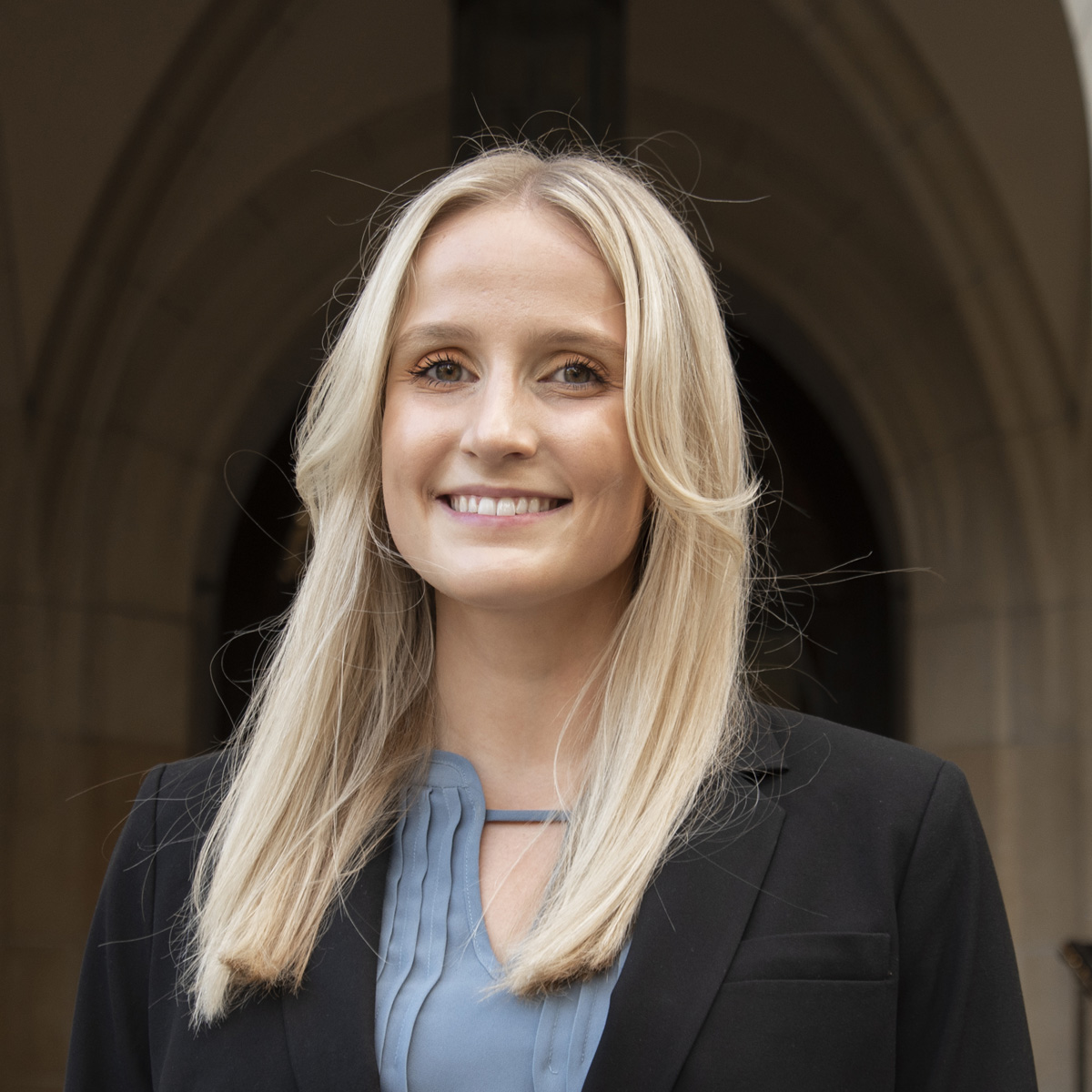 UCLA recently expanded its incentives for Bruins to try varieties of public transportation for free in an effort to encourage commuting students to use sustainable transportation practices.
The Bruin Commuter Transit Benefit program offers one free quarterly transit pass for current UCLA students, staff or faculty with a valid BruinCard who do not have an active UCLA parking permit. The pass is valid for the Los Angeles Metro bus and rail lines, Santa Monica Big Blue Bus, Culver CityBus, Antelope Valley Transit, Santa Clarita Transit, Long Beach Transit and LADOT Commuter Express, all of which directly service UCLA.
The program was based off the Try Transit Free program for UCLA employees and was reworked to include students, said UCLA spokesperson Katherine Alvarado in an emailed statement.
The program allows new commuter students to try out a variety of public transit options free of cost before committing to commuting via public transit, Alvarado said.
The program works to encourage the UCLA community to use public transit to reduce the demand for parking on campus and decrease the drive-alone rate, which aligns with the university's sustainability efforts, Alvarado said.
Jacob Wasserman, a research project manager at the UCLA Institute for Transportation Studies, added that using public transportation also has many environmental benefits.
"Your carbon footprint when you're taking public transit is much, much less, especially as buses become increasingly electrified, which is happening in LA," Wasserman said.
He added that low-income neighborhoods comprised predominantly of people of color are often the most vulnerable to pollution-related illnesses because highways were built through their neighborhoods, so they would benefit the most if more people used public transit.
"The American city – and Los Angeles is no exception – is built around the car," Wasserman said. "Trying to fit public transit into that is often difficult and leads to transit being unreliable compared to driving."
Wasserman added that in his experience, people are more likely to ride public transit when it is free, regardless of whether they can afford the fare.
Maya Desai, a fourth-year public affairs student and a member of the Transportation Services Advisory Board, said many students do not try using public transit because of the costs involved, and they do not know about UCLA's discounted rates for public transit near Westwood.
Other subsidized programs include UCLA's BruinGO! Transit Program, which allows eligible UCLA students and employees to purchase passes to travel on any bus operated by Santa Monica Big Blue Bus and Culver CityBus at a subsidized rate.
UCLA Transportation also provides students and employees a UCLA Carpool Permit or a UCLA-Issued Transit Pass, as well as a voucher or gift card for those who bike or walk to campus as a part of its Bruin Commuter Club Benefits.
Although UCLA acknowledges it can be challenging to change students' transportation practices, the university hopes more of the UCLA community will choose to use public transit at least once a week since it will be free to try new modes of transportation, Alvarado said. She added that public transit is a cost effective and sustainable way to commute to campus and reduce traffic congestion.
UCLA Transportation is working with Metro to introduce Micro Metro – an on-demand metro service for the Westwood area – later this winter, Alvarado said.
Wasserman said the Metro Purple Line under construction in Westwood will allow students to access more of the city, since many do not have cars.
[Related Link: LA Metro plans to open new stations in Westwood, considers metro stop at UCLA]
"Having access downtown by transit (in around) 35 minutes or less is going to change UCLA students' … ability to access opportunities and jobs as well as a lot of people coming from downtown and more east parts of LA to the job-rich west," Wasserman said.
Alvarado said UCLA Transportation is advocating on behalf of UCLA on projects including the Sepulveda Transit Corridor Project and is talking to other municipalities to offer additional commuter lines.
Jane Ni, the Undergraduate Students Association Council Facilities commissioner, said if more people use public transportation and voice their frustrations with it, the city will be motivated to improve public transit.
Ni said UCLA's efforts to encourage students to use public transit and expand public transit in LA are helpful but may not have a significant impact on the city's transportation system. She added that the city government is more focused on issues such as gentrification, overcrowding and not having the necessary infrastructure to support public transportation.
However, Ni said she thinks the Bruin Commuter Transit Benefit program will be successful in promoting the use of public transportation throughout the UCLA community.
"I think it'll be helpful in encouraging more students to learn about public transportation and encouraging more students to use it when possible," Ni said.
Kovach was the 2021-2022 assistant News editor for the campus politics beat. She was previously a contributor for The Stack. Kovach was a fourth-year global studies student at UCLA.
Kovach was the 2021-2022 assistant News editor for the campus politics beat. She was previously a contributor for The Stack. Kovach was a fourth-year global studies student at UCLA.