LA Cancer Challenge beats fundraising goals, funds pancreatic cancer research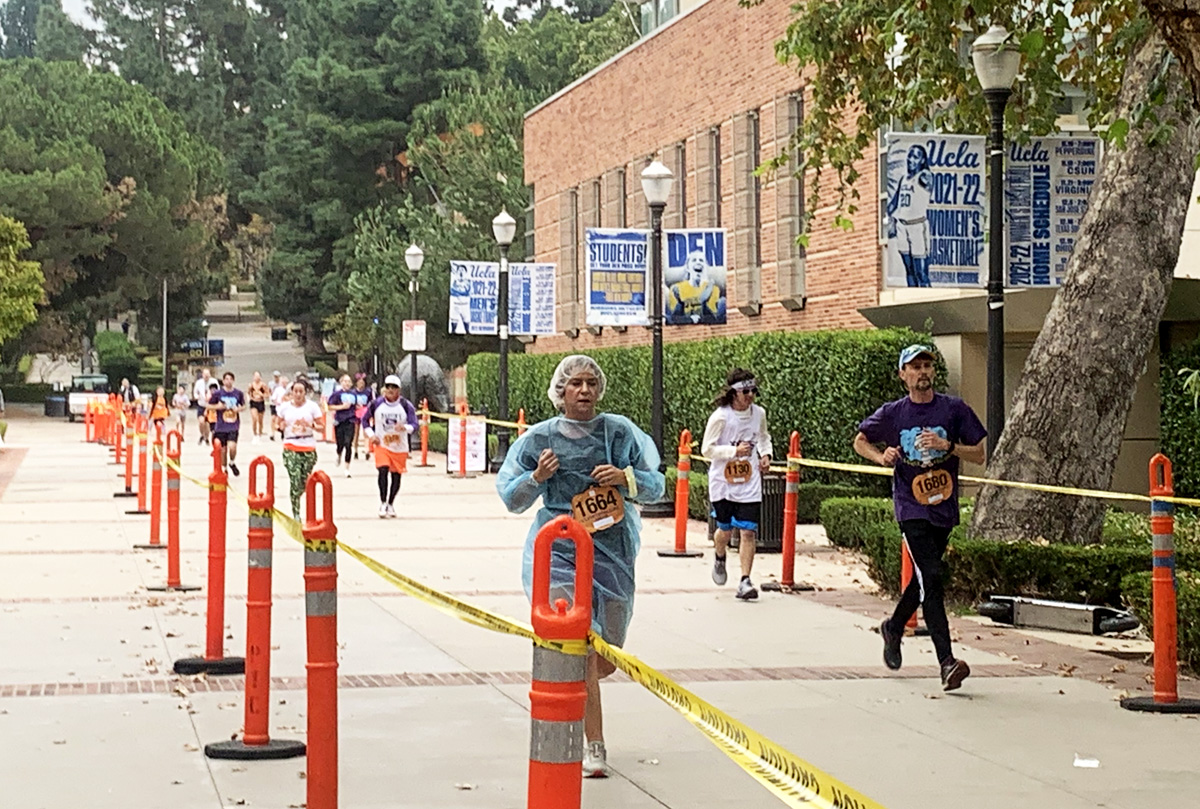 Walkers and runners participated in the 24th annual LA Cancer Challenge on Sunday with some wearing Halloween costumes. The race was a fundraising event that raised over half a million dollars for the Hirshberg Foundation for Pancreatic Cancer Research. (Constanza Montemayor/Daily Bruin senior staff)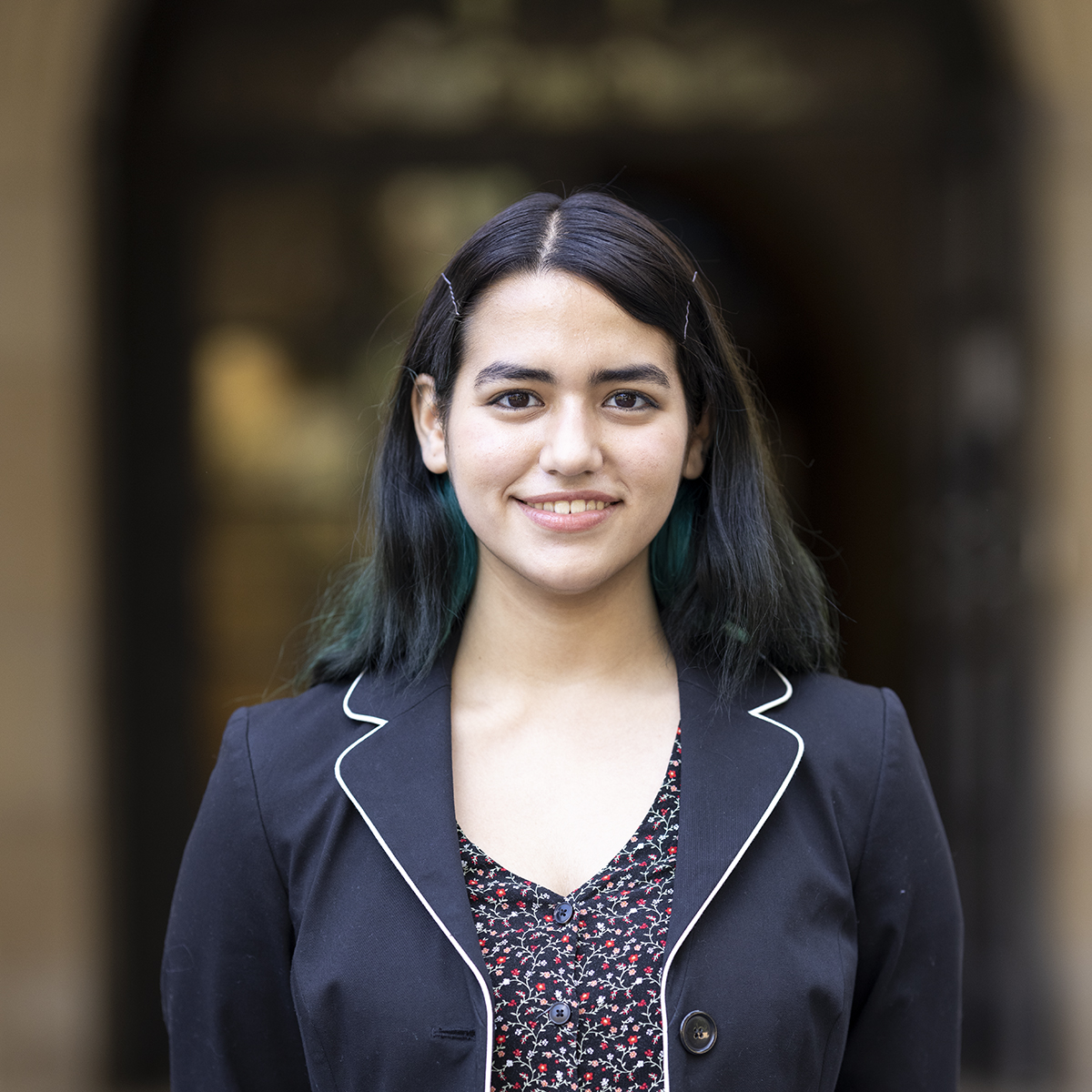 The LA Cancer Challenge raised more than half a million dollars toward pancreatic cancer research with its 5-kilometer team race on campus Sunday.
Held near the end of every October, the LA Cancer Challenge fell on Oct. 31 this year. While the 2020 race was held virtually, this year's event was held in person with a virtual option available. The race benefits the Hirshberg Foundation for Pancreatic Cancer Research and has raised $516,603.83 toward a $500,000 goal this year and more than $9.1 million since its inaugural event in 1998, according to the LA Cancer Challenge site.
The Hirshberg Foundation focuses its research at the UCLA Agi Hirshberg Center for Pancreatic Diseases. The foundation's first laboratory for pancreatic cancer research was established in the department of surgery at UCLA and later incorporated into the UCLA Center for Pancreatic Diseases. The center was later renamed in recognition of an endowment by Agi Hirshberg and the Hirshberg Foundation.
Sunday was the 24th iteration of the event and included raffles for gift sets and tickets to a UCLA football game. The race also featured a silent auction of paintings made by Agi Hirshberg, the president and founder of the Hirshberg Foundation, which she established after losing her husband Ronald Hirshberg to pancreatic cancer. All proceeds went to the foundation's research efforts. The Sunday event had a Halloween theme and it was encouraged for people to participate while wearing costumes and to walk or run the 5-kilometer course.
Sunday's race beat the fundraising record from the 2019 event, which was the last in-person LA Cancer Challenge, said Sarah Banks, the development manager of the Hirshberg Foundation. The foundation raised over $400,000 in 2019.
Banks said she had worked with the Hirshberg Foundation for 10 years and had seen the event grow larger and more well-known in that time.
"We have teams that have been with us for decades," Banks said. "Some of those teams have raised $80,000 each, so they've been around for a very long time and they're very dedicated. … Our teams are really the heart of this event."
Banks added that the event would kick-start the Hirshberg Foundation's November awareness initiatives for Pancreatic Cancer Awareness Month.
Many participants at the event held a personal connection to the Hirshberg Foundation's cause, Banks added. Banks lost her mother to pancreatic cancer in her 20s and decided to volunteer after her death, she said.
"I would have to say at least half the people here have lost somebody, but this is a celebratory event," Banks said. "We're here to honor our loved ones and remember our loved ones, but we're also here to celebrate survivors. That's the main thing: Celebrate survivors (and) fund research so that we can save lives in the future."
Melanie Fonseca, an account manager at a bank, said she signed up for the race after learning her friend had recently been diagnosed with pancreatic cancer. Fonseca said she was glad to make her friend proud and would probably return next year.
Robert Mills, a coach for the Hirshberg Training Team, which works to fundraise for the foundation and help participants reach training and fundraising goals at marathons with the foundation, said some of his trainees were running in the LA Cancer Challenge. The team Mills trains will also participate in the LA Marathon next Sunday, where the Hirshberg Foundation will be an official charity for the event.
"The main thing with (pancreatic cancer) is that people don't know they have it. It's hard to diagnose," Mills said. "And I really appreciate what the Hirshberg Foundation is doing, … so people can get ahead of this."
Mills has lost a cousin and a trainee from the team to cancer, he said. He has attended the event for the last 20 years and plans to keep coming back, Mills added.
Jose Cornejo, a public policy strategist, ran the LA Cancer Challenge with his son. Cornejo's grandmother died of breast cancer, and his father-in-law's grandfather died of a brain tumor, he said.
"Cancer, that (is) something that affects us all," he said. "It's a great cause to come out and support. It's a great cause to say, 'Cancer sucks.' Therefore, we've got to do something to change it and turn it around."
Cornejo added that he was glad to spend time with his son and celebrate loved ones who have passed away on Halloween, the day before Día de Los Muertos.
"All that mixed together kind of says, 'Do something for those who came before us,'" he said.
Montemayor is currently the 2020-2021 features and student life editor. She was previously a News reporter, Photo contributor for the news beat and Arts contributor. She is also a second-year global studies student at UCLA.
Montemayor is currently the 2020-2021 features and student life editor. She was previously a News reporter, Photo contributor for the news beat and Arts contributor. She is also a second-year global studies student at UCLA.