UCLA cross country concludes Pac-12 championships in middle of pack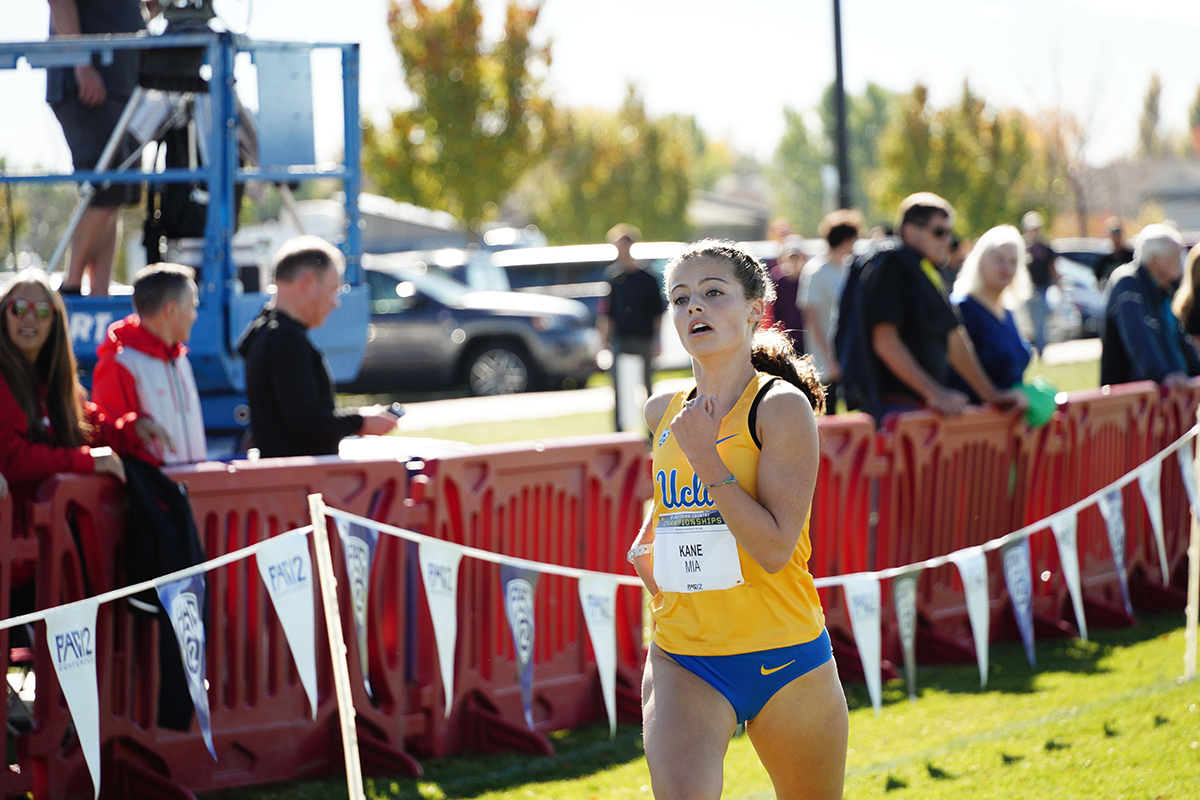 Freshman Mia Kane runs during the Pac-12 Cross Country Championships on Friday morning in the women's 6,000-meter race. Kane finished her postseason debut at 50th overall as the second Bruin to cross the finish line. (Courtesy of Utah Athletics)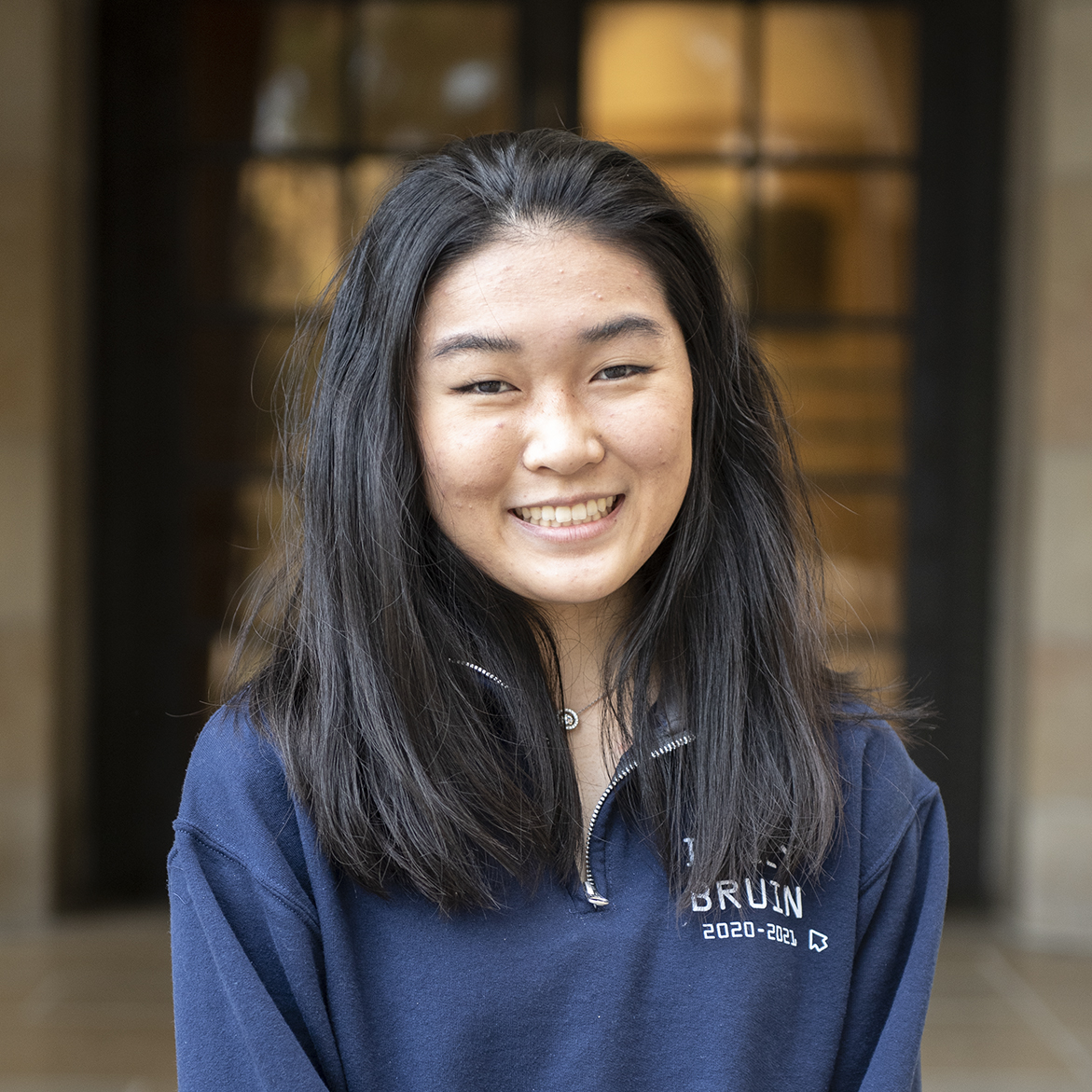 This post was updated Nov. 1 at 12:54 a.m.
More than 4,000 feet high in the mountains, the Bruins were unable to overcome some of the top teams in the country.
UCLA cross country traveled northeast to Salt Lake City to compete in the Pac-12 Cross Country Championships on Friday morning. The men's team finished sixth overall out of nine teams, and the women's squad took eighth place out of a pool of 12 teams.
The Pac-12 features four teams ranked in the National Coaches' Poll on both the men's and women's side – the highest combined total of any conference. The Colorado men's and women's squads, ranked third and fourth in the country, respectively, swept both titles.
Men's captain and redshirt junior Darius Riley, who has competed at the Pac-12 Championship races since 2019, said the level of competition noticeably increased this year and that the altitude of the course affected the race.
"It's only 4,000 feet, but (it) makes a difference nonetheless," Riley said. "And the competition – everyone's basically run out of their minds this year. (It's) definitely much stronger than it was when I was there back in 2019."
Redshirt sophomore Peter Herold was the first finisher for the Bruins in the 8,000-meter race, finishing in 27th place with a time of 24:56.0. Riley crossed the finish line next, coming in 43rd place at 25:34.8. Sophomore Ronan McMahon-Staggs finished 47th with a time of 25:47.1 and freshman Patrick Curulla crossed the finish line exactly four seconds later to round out the top four for UCLA.
"(Curulla) stepped up big – he had a great race," Riley said. "(It's) his first championship race, so it's definitely good to get him out there and run with the Pac-12, one of the hardest conferences in the nation."
At last year's Pac-12 championships, the women's team finished last out of 10 teams. Freshman Mia Kane said overcoming several challenges this season helped the team improve to its eighth-place finish out of 12 teams.
"We've had a lot of adversity this season and overcome lots of things as a team, whether it was sickness or injury," Kane said. "But I think that we all banded together and we were able to pack up and help each other along."
Junior Emma Tavella finished first for UCLA in the women's 6,000-meter course, clocking in at 21:51.7 to place 36th overall. Following Tavella, Kane crossed the line with a time of 22:22.2 in 50th place. Freshman Audrey Allen, sophomore Carlie Dorostkar and senior Alyssa Bautista rounded out the rest of the top five finishers for the Bruins.
Assistant coach Devin Elizondo commended the team's top finishers and said the team is looking forward to a chance to build off its performance at the upcoming NCAA regionals.
"Peter and Emma shined today," Elizondo said. "We got a lot of contributions from a lot of younger runners in their first Pac-12 meet and first postseason competitions. … We braved the altitude, and this was a great dress rehearsal for NCAA regionals in a couple weeks."
Yu is currently a Sports contributor on the men's volleyball beat. She was previously a contributor on the cross country and track & field beats.
Yu is currently a Sports contributor on the men's volleyball beat. She was previously a contributor on the cross country and track & field beats.