UCLA student wins transfer student ambassador award, pursues lasting change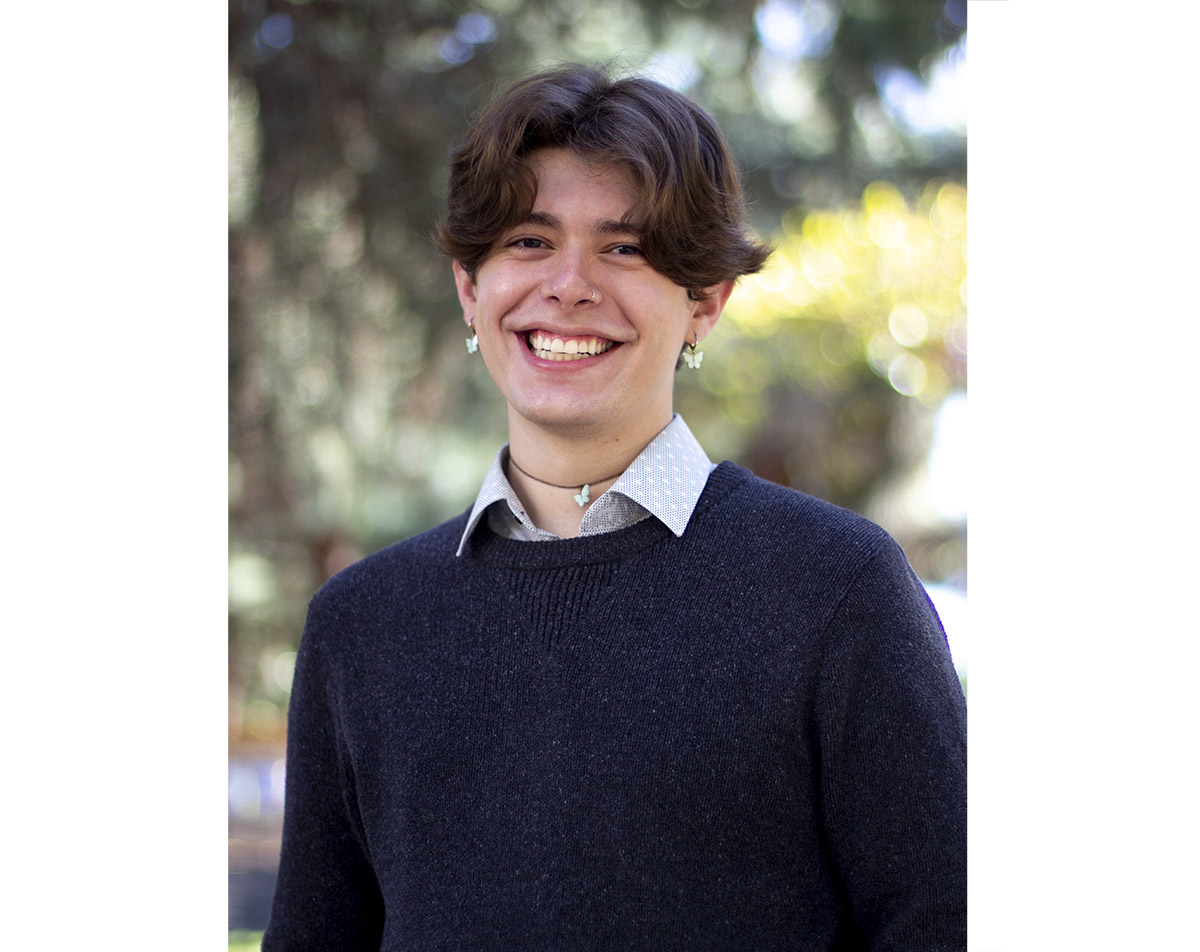 The National Institute for the Study of Transfer Students awarded UCLA Undergraduate Student Association Transfer Student Representative Herman Luis Chavez the National Transfer Student Ambassadors Award. (Ariana Fadel/Daily Bruin)
This post was updated Oct. 30 at 12:58 p.m.
UCLA Undergraduate Students Association Transfer Student Representative Herman Luis Chavez won the National Transfer Student Ambassadors Award.
The National Institute for the Study of Transfer Students named Luis Chavez as one of four recipients of the award Oct 18.
Student Ambassadors receive $500 in personal scholarships and $500 to use for the improvement of the transfer student experience at their respective institutions. Additionally, the four ambassadors attend the NISTS annual conference Feb. 22 in St. Louis, where they are given platforms to share their stories and connect with professionals who support transfers.
NISTS is dedicated to advocacy for the improvement of transfer student experiences nationally, and the ambassador award program seeks to connect proactive transfer student leaders with professional allies with that shared goal.
Chavez said he sees the award as recognition of the UCLA transfer community's collective work and excellence, rather than solely a personal victory. He added that he hopes to represent and share the UCLA transfer perspective at the conference.
Chavez said he will use the scholarship money to create a campuswide transfer awareness training program. The training will be given to administrators, student leaders and professors to ensure inclusion of transfers in university life and policy decisions, he added.
"I want to ensure that the funding for this program goes into making sure that these transfer awareness trainings are institutionalized in the best way possible for the years to come," Chavez said.
Different UCLA student organizations, including the Transfer Student Representative Office and the Transfer Student Center, have already implemented transfer awareness training in the past. However, Chavez said he hopes to create a more holistic presentation that will be more informative, effective and student-centered.
Yet, some students argued that the scholarship money would be better spent on the improvement of resources for transfers.
Sherrie Bradford, a third-year education and social transformation transfer student, said the extra money for transfers might be better used for emergency funding because many transfer students face challenges with financial aid and food or housing insecurity.
Bradford added that while investing in transfer awareness is valuable, more time and funds should be invested in providing information about deadlines, resources, organizations and events on campus.
The money could also be spent on counseling resources and a more in-depth orientation for transfers said Anastasia Lubarsky, a third-year neuroscience transfer student. She added that freshmen receive two more days of orientation and are therefore provided with more information than transfers.
Chavez said in an emailed statement that he has worked to restructure the Basic Needs Committee and increase student oversight in the areas where the university distributes funding for basic needs or emergency funding.
Additionally, Chavez said the TSR office created a Transfer Survival Guide that included information for students including deadlines, resources, organizations and events. He added that it is published at the beginning of summer and regularly updated.
The TSR office has worked to train New Student Advisors at orientations to be more transfer-friendly and to provide them with more guidance and information, Chavez said. He added that the office held a "Transfer Transitions" program at the beginning of fall quarter to make up for the shorter official orientation.
Chavez said the scholarship won't be able to cover an emergency fund, orientation improvements or counseling resources, but this funding will come from other sources, many of which are in USAC.
"The purpose in using this money to institutionalize transfer awareness trainings is that we cannot acquire the funding for such a program elsewhere, and we are already addressing many other concerns throughout TSR projects," Chavez said in an emailed statement.
Although the scholarship money will be directed toward transfer awareness training, Chavez said he will also continue to work on several other projects as TSR, including advocacy for California transfers and basic needs support for food and housing insecurity.
Chavez said he is looking forward to learning from other student ambassadors and professionals at the conference in order to gain new skills for transfer advocacy at UCLA. He added that he hopes to share his own methods of success as well.
"When I go to this conference, I want to talk about how the power of building those relationships at institutions with the few that will be willing to fight next to you can eventually turn into change across the university," Chavez said.
Chavez said that Eileen Strempel, dean of the UCLA Herb Alpert School of Music, has been instrumental in transfer advocacy. He added that she was the one who encouraged him to apply for the ambassador award and wrote his letter of recommendation.
Strempel said in an emailed statement that Chavez's dedication to improving transfer student life on campus in addition to his academic success is rare and admirable.
"In addition to his experience and talents, Herman is incredibly personable, keenly observant and collaborative," Strempel said.
Chavez's endless efforts to improve life for the transfer community have been outstanding, said Sarah Molitoris, Transfer Student Center Assistant Director. Chavez is constantly pursuing endeavors that increase access to support and resources for his community, she added.
Josh O'Connor, associate director of UCLA Residential Life and UCLA Volunteer Center, said Chavez has been a strong leader and representative for transfer students at UCLA.
"I am extremely proud of Herman winning the National Transfer Student Ambassador Award," O'Connor said. "I know that Herman will play a vital role in keeping transfer student voices front and center at a national level."
Chavez said his overall vision for his work in the transfer community is a broadening of the definition of a college student.
"Everyone's experience to and through UCLA is different, and that is something that is really beautiful that we need to acknowledge and center," Chavez said. "(Highlighting students' different experiences) will help us be more inclusive and supportive of students who have these vastly different identities."