Opinion: Limiting technology in the classroom stunts academic growth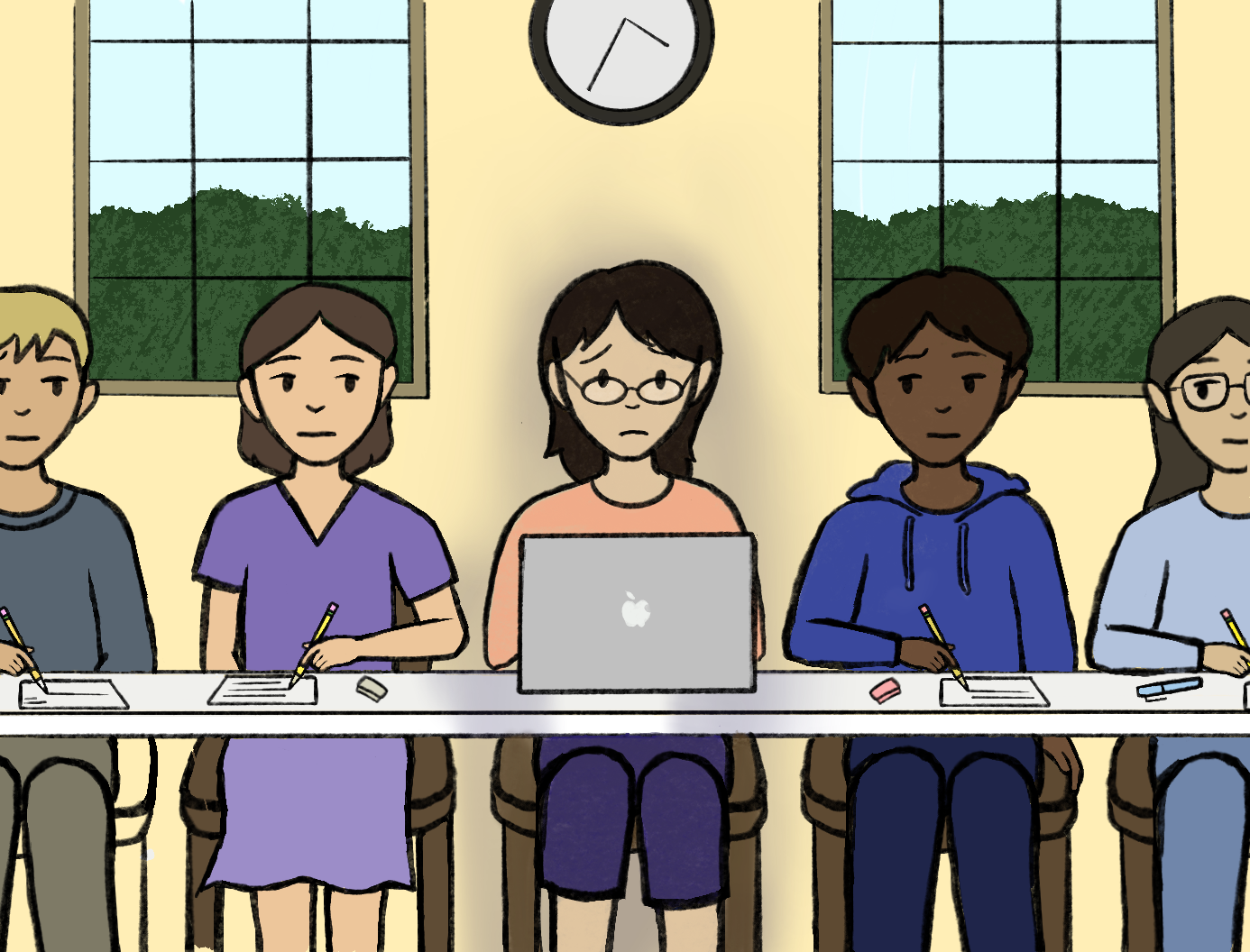 (Ashley Shue-Lih Ko/Daily Bruin)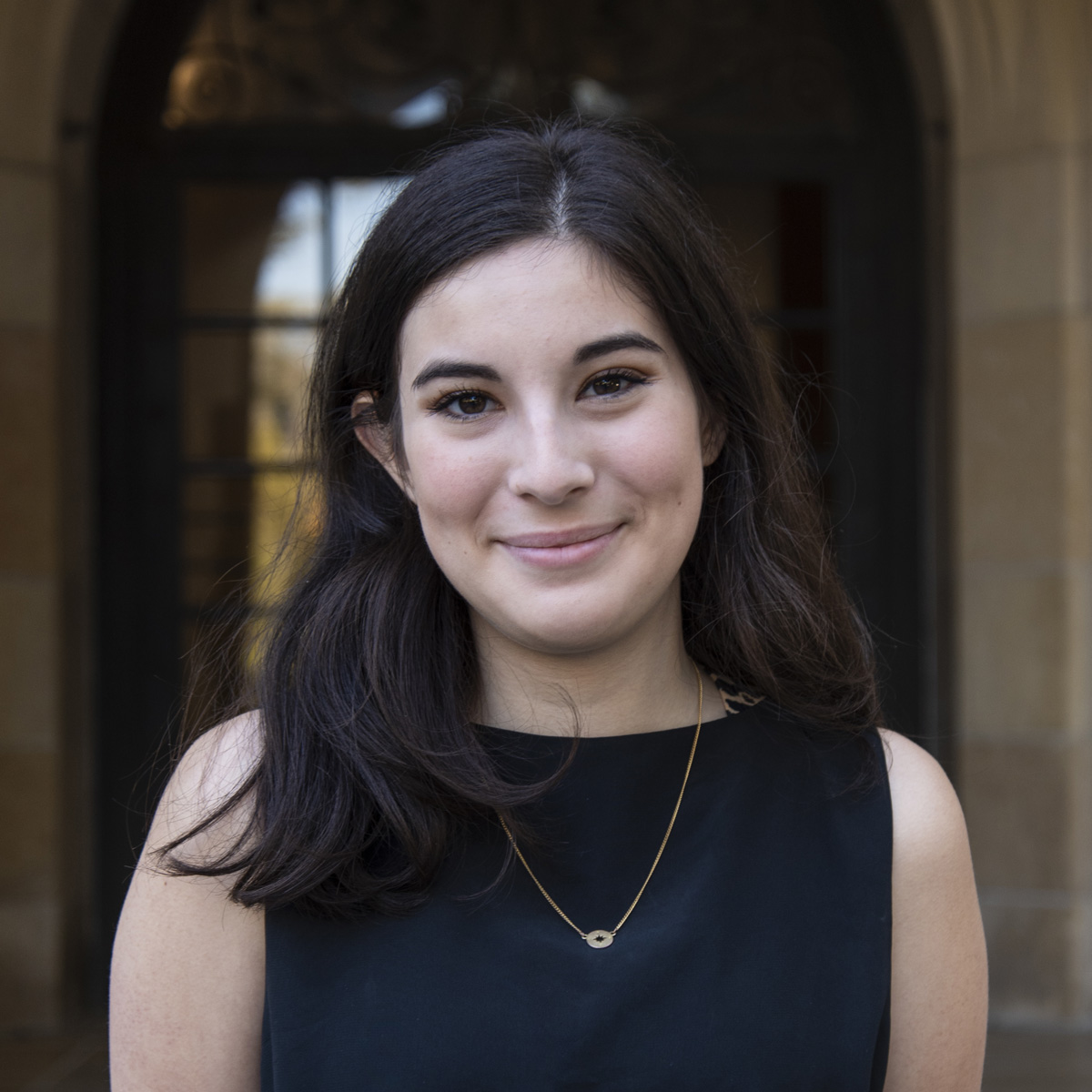 This post was updated Oct. 31 at 9:41 p.m.
Laptops are an essential part of students' lives.
After a year and a half of attending classes online, it's no surprise that people are more reliant on their laptops than ever before.
Yet, some instructors still prohibit them in class.
According to the UCLA Registrar's Office, it is up to instructors to set their own laptop policies. Mobile devices can be considered distracting to students using them and their peers nearby.
In fact, when using laptops in a class in which they are deemed a disruption, students can even get suspended or dismissed from the university.
However, the benefits that laptops provide combined with students' increasing reliance on them far outweigh the costs of using devices in class.
When instructors impose no-computer policies in classes, many students are forced to shift from their preferred method of note taking. This change in routine can result in missed learning opportunities and lower grades. Not to mention, students then have to change their study habits as well.
Students also miss more information when writing notes by hand compared to typing them. Even when they rush to write notes, it is often not as fast or efficient as typing. Since many lectures are not recorded, missing something the instructor says can directly translate to missing a question on an exam.
Perhaps more importantly, when laptops are not allowed in classes, it becomes glaringly obvious which students have accommodations to use them. This spotlight ignores the privacy they deserve.
In an effort to avoid this attention, students have to make other adaptations, said the Center for Accessible Education in an emailed statement.
"(Students) will often choose to sit in the back where they can use their accommodation without attention to them," said CAE in the statement.
But forcing students into the back of their classroom just to preserve a shred of their privacy isn't acceptable nor is it an actual solution. It's not as though their peers can't still hear keyboard clicks or turn around. Plus, sitting in the back can disadvantage these students in other ways, such as not being able to hear as well, access a bathroom as quickly or participate as easily in discussions.
Michael Ross, a professor in the political science department, has a policy against using laptops in his classes. He implemented this policy after learning that students retain more information when they take notes by hand.
"Students are actually a lot better off when they don't have laptops distracting them," Ross said.
However, this perspective is hardly the consensus.
Addison Simis, a fourth-year political science student, said that students who put in the effort to show up to class are there to pay attention and learn regardless of whether they choose to use 21st century technology.
"I don't really think that's a problem," Simis said. "Most people that are here doing this that are paying, that are coming to the lecture, they don't just sit there and then waste their time."
The literature on whether handwritten notes are better than typed ones also isn't set. A replication of a 2014 study that found handwritten notes were superior produced statistically insignificant results, indicating no-laptop policies may put students at a disadvantage.
It should be up to students to individually decide which way they take notes, especially when the evidence for handwritten notes is inconclusive. Students have the best knowledge of what works for them, and they should be able to make the choice for themselves instead of having it dictated for them.
"Rather than looking at it as an all-or-nothing in terms of access, we would encourage thinking about classroom policies that will create the most access for the majority of students/reduce barriers, which are usually those that involve flexibility in learning methods and ways of demonstrating knowledge," said CAE in the emailed statement.
No-computer policies may also discourage students from enjoying their courses. Some students are less accepting of draconian laptop prohibitions, as Ross discovered himself.
"When I established the policy anew this quarter, it was harder," Ross said. "I got much more pushback than I ever have before because students are used to having their laptops with them at all times in the learning environment that they're used to."
This change in reliance on laptops means it's even harder for students to change when they are forced to take notes in class without them.
There is no doubt laptops open the possibility of greater distraction in class. Students are able to text, play games, work on other assignments and so much more.
However, students who want to do the best they can in class will pay attention. They will use the various sources available to cut out distractions, such as turning off notifications or only keeping one tab open. And students can find distractions when hand-writing notes too. It's just as easy to doodle on the side of notes or pay attention to other students instead of the instructor as it is to get distracted on a computer.
Focusing in class depends on the student, not the method.
The possibility of distraction should not take away from the benefits that laptops offer and the reality of the dependence students have come to have on them.
Students should have the freedom to decide how they learn best.
Kaiser is the 2022-2023 campus politics editor. She was previously a News reporter and Opinion columnist. She is also a third-year communication and political science student.
Kaiser is the 2022-2023 campus politics editor. She was previously a News reporter and Opinion columnist. She is also a third-year communication and political science student.