UCLA men's tennis picks up wins in ITA Southwest Regional Championships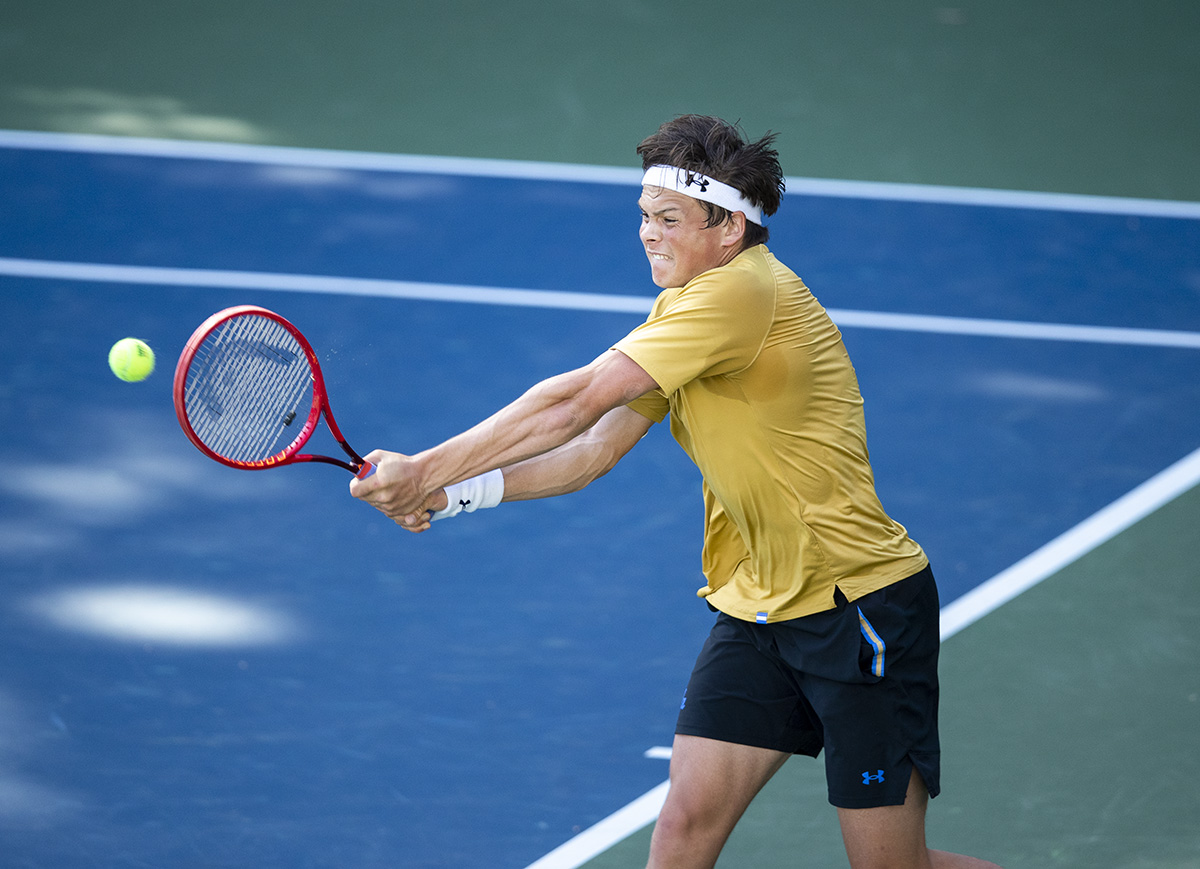 UCLA men's tennis senior Patrick Zahraj hits a ball. Zahraj paired with freshman Giacomo Revelli at the ITA Southwest Regional Championships over the weekend where the pair advanced to the final round. (Daily Bruin file photo)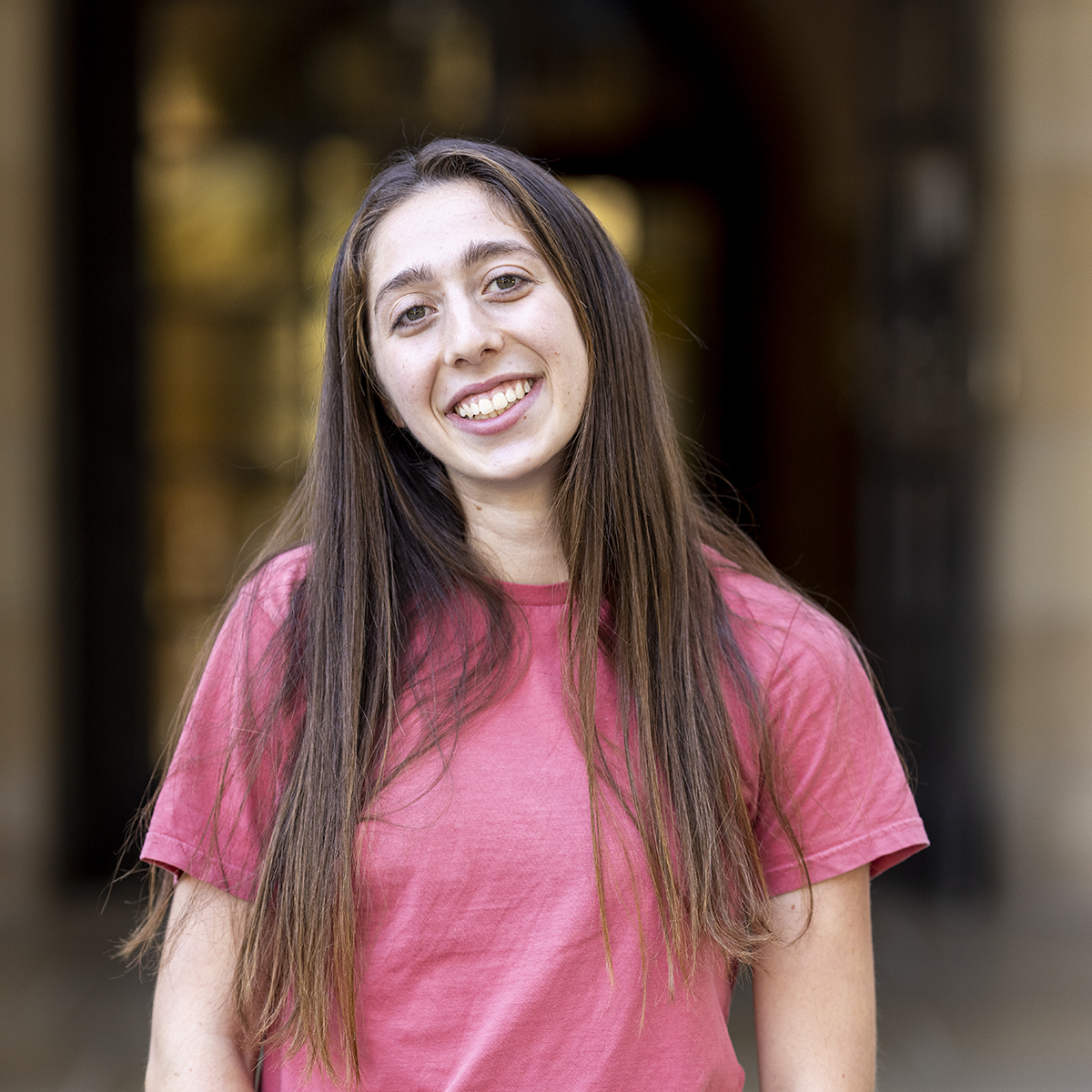 The Bruins continued their preseason play with a collection of wins in Malibu.
UCLA men's tennis sent 11 players to the ITA Southwest Regional Championships at the Ralphs-Straus Tennis Center over the weekend. In the doubles bracket, senior Patrick Zahraj and freshman Giacomo Revelli made it to the final round, while in the singles bracket, sophomore Stefan Leustian and freshman Alexander Hoogmartens both reached the quarterfinals.
Four of the five doubles teams that the Bruins sent advanced to the second round, while two reached the quarterfinals. Hoogmartens and junior Drew Baird were defeated by USC's Paul Barretto and Ryder Jackson in an 8-2 match, while Zahraj and Revelli made it all the way to the final round, where they fell in two sets, 6-3, 6-4.
In a bracket of 128 players, six UCLA singles players advanced to the round of 32, while Leustian and Hoogmartens were part of the last eight standing, winning seven matches between the two.
Coach Billy Martin said he was particularly impressed by one Bruin's deep run.
"The result that made me feel the best was seeing Stefan Leustian," Martin said. "He played a little bit for us last year, (then) he was injured. But I think he's really showing us that he's going to be a major part of our singles lineup this year from what I saw this weekend."
Leustian said he attributed the success this weekend to his physical preparation for such a long tournament.
"I just ate well because I was never tired," Leustian said. "Just fueling well, because I was playing a lot of matches throughout the day – a lot of sets – so I think that was honestly the only reason I felt fit."
UCLA began fall practices in late September, marking a later start than its semester school competitors. Nevertheless, the Bruins were still able to play competitive sets, according to Martin, against regional competition over the weekend, including USC, UC Irvine, Arizona, Arizona State and Pepperdine.
Martin added that the main benefit of these early tournaments is allowing the players to scope out their competition for the regular season.
"It really gave me a good chance to see them play against extremely good competition," Martin said. "(It was) encouraging for me and the rest of the coaching staff that we can compete at the highest level, or at least with all the other teams in our regions."
The Bruins will be back on the court Thursday for the Southern California Intercollegiate Championships in Los Angeles.
Moskowitz is currently a Sports contributor on the men's tennis beat. She was previously a reporter on the men's water polo beat.
Moskowitz is currently a Sports contributor on the men's tennis beat. She was previously a reporter on the men's water polo beat.