'She Goes by They/Them': Understanding nonbinary identities requires increased awareness, representation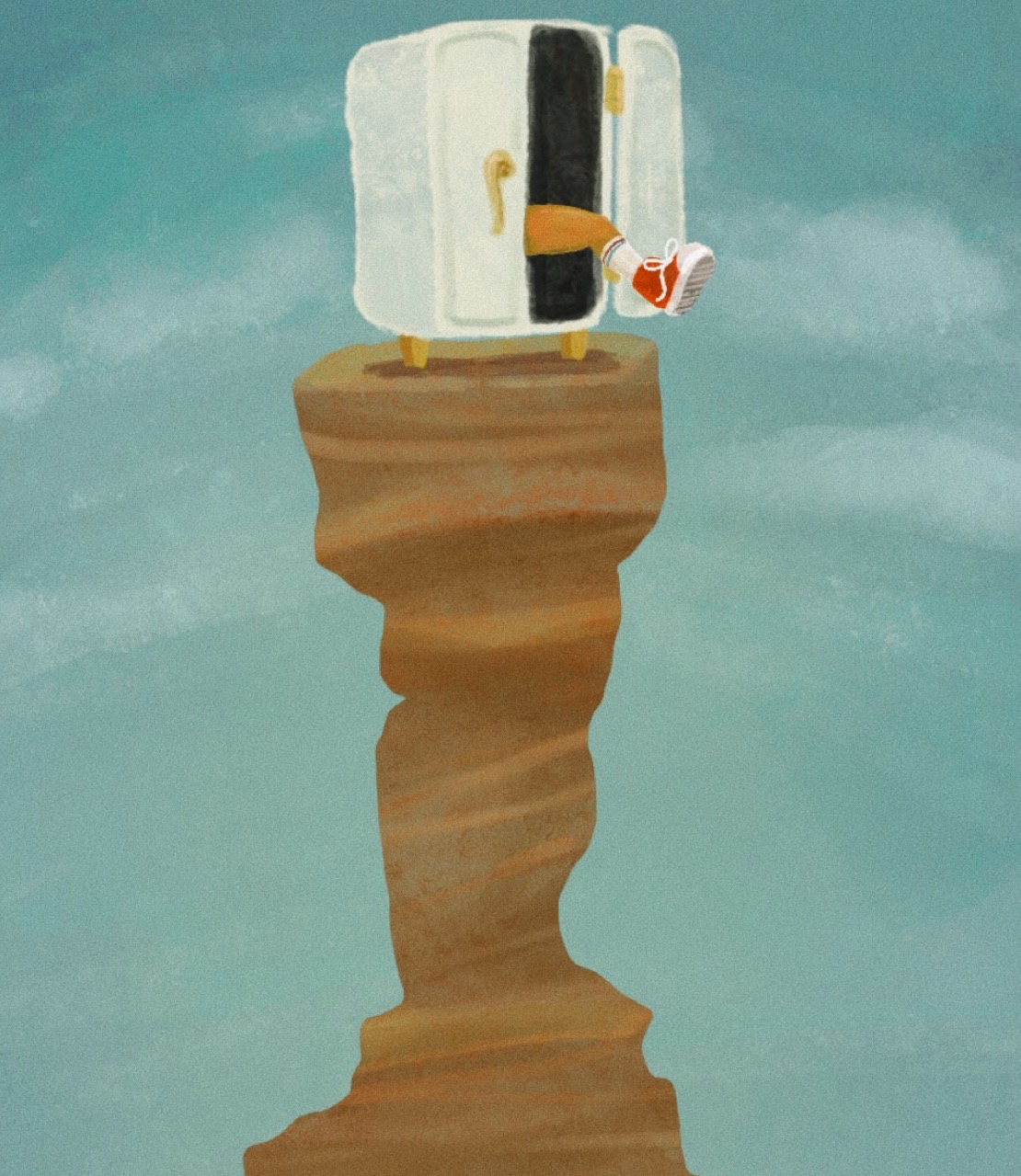 (Katelyn Dang/Illustrations director)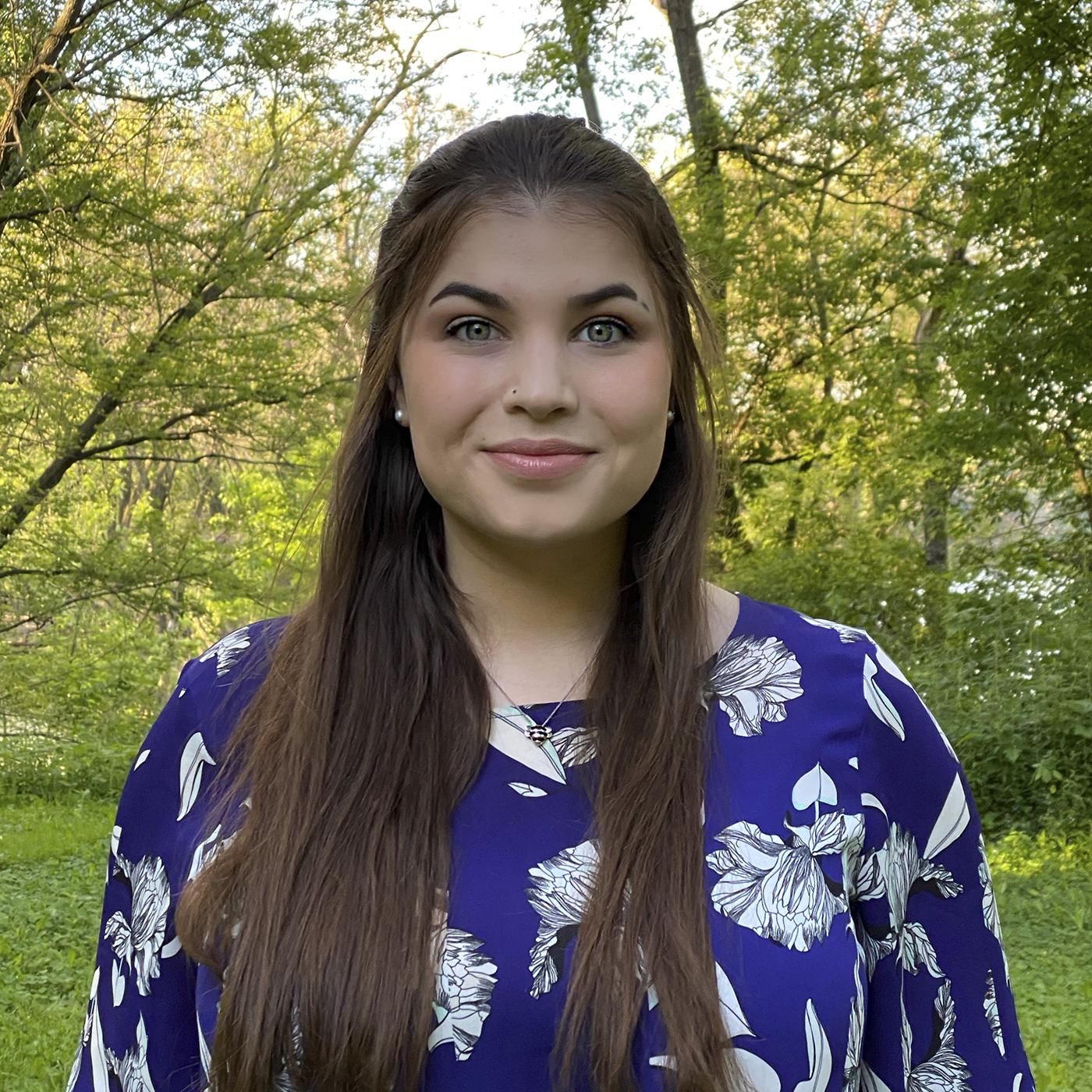 "'She Goes by They/Them'" is a biweekly series by Payton Kammerer, a nonbinary assistant Opinion editor. In these columns, they will be exploring a variety of queer issues, from those specific to campus life to those concerning broad public discourse. It is their goal to use this series as a platform to elevate the concerns of the LGBTQ+ community and also to provide an outlet through which people with shared experiences can find a sense of connection and solidarity. It is important to note that these articles are meant to serve as a starting point for conversation, not an end to it. Likewise, queer members of the Bruin community are welcome to submit op-eds or letters to the editor to be published as part of this series to create a product that does a better job of representing the many viewpoints of the LGBTQ+ community.
"So … you're not a girl?"
"Right."
"But you're not a boy either?"
"Yeah."
Silence.
"Well that's … confusing."
For me, variations of this conversation have proven to be an inevitable part of coming out. Often, I'm the only person openly living as neither a man nor a woman that the bewildered party has ever known.
Naturally, questions follow.
While the above sample is pretty standard, it's typically not the end of the conversation. Especially with people who care about me, they want to understand what it means to be nonbinary.
After establishing the most basic baseline of understanding, they might ask about topical details, such as whether this means I'll stop wearing makeup, or if they can donate the effeminate clothing I didn't bring to college.
But other times, the lines of questioning aren't so lighthearted or noninvasive.
The range of very personal topics people – namely, those that aren't also young and queer – feel comfortable asking me about is wide, from whether I'll receive surgery and hormonal therapy to weirdly specific details about my sex life and having children.
When people have absolutely no idea what's going on, I find it difficult to blame them for committing these faux pas. They simply don't know any better.
While many nonbinary people identify as transgender and have a sexual orientation that isn't heterosexual, myself included, our experiences coming out of the closet are remarkably different than many others in those groups.
Like other members of the queer community, revealing your nonbinary identity still risks outright rejection or worse. But even when people want to be accepting, we are too often left doing the work of tolerating and gently correcting their ignorance.
People generally understand what "gay," "lesbian" and "transgender" mean. "Nonbinary" just isn't the same.
Frankly, it's exhausting.
But the young LGBTQ+ community, in their broad understanding and acceptance of nonbinary identities they don't share, have proven it doesn't have to be this way. If they can understand and easily navigate relationships with people like me, the rest of the world can too.
It just won't happen on its own – and that's where you come in, dear reader.
In order to fix this problem, the visibility of gender-nonconforming identities needs to rise dramatically. There are a variety of ways to do it, all of which will probably be necessary in some capacity, and none of which are actually that hard to implement.
On the largest level, we need increased nonbinary representation in popular media, fictional and otherwise. It's no secret that the status quo is greatly lacking in that department. The Gay and Lesbian Alliance Against Defamation's annual "Where We Are on TV" report for the 2020-2021 year found that among Amazon, Hulu and Netflix originals, there was only one recurring nonbinary character, and on all the broadcast, cable and streaming networks in the report, only four of us made it onto the screen.
And this lack of representation doesn't even take into account the fact that the overwhelming majority of what meager nonbinary characters we're given aren't main protagonists, and too many of those characters adhere to a very specific, very problematic kind of androgyny.
When it comes to fostering societal norms that help nonbinary people find acceptance, the public needs to be familiarized with realistic examples, and the best way to do that is to look to actual members of that community. Pitfalls of one-note representation can be avoided by putting nonbinary people in the writer's room and on screen.
If media creators are interested in boosting our visibility but aren't willing to put nonbinary people in influential positions, their performance will always ring hollow.
Unfortunately, most people don't have the power to make popular media inclusive of nonbinary identities. Perhaps they can actively seek out media that do include it or recommend them to others, but realistically, that's about as direct as it gets.
There are other ways to raise nonbinary awareness on an individual basis, though. Many of the practices that have started in order to be inclusive of gender-nonconforming people have an often unacknowledged secondary effect: generating conversation around nonbinary genders.
A few of these have to do with the language we use. For example, considering that not all people who can get pregnant are women, or that not all women have the requisite anatomy to get pregnant, choosing words reflective of those realities can stimulate broader acknowledgement of and respect for transgender and nonbinary people.
Another increasingly common practice which has a similar effect is the inclusion of pronouns for self-identification in virtual settings – a topic I expanded on in the first installment of "'She Goes by They/Them.'" Doing this says, "I don't expect people to assume my gender identity or how I should be referred to." Even if that person is binary and cisgender, it deliberately opens up a space for people with differing genders and implicitly raises awareness of those groups.
Any solution to the problem of nonbinary ignorance is going to require some effort. After all, changing the conditions of the society we live in demands that "normal" be actively challenged.
When weighing the inconvenience it might cause to make these changes against the burden on nonbinary people of constantly being asked to explain themselves, it doesn't even come close.
Before we can finally feel seen, the public needs to take off its blindfold.
Kammerer is the 2022 Opinion editor. They were previously an 2021-2022 assistant Opinion editor and an Opinion columnist.
Kammerer is the 2022 Opinion editor. They were previously an 2021-2022 assistant Opinion editor and an Opinion columnist.