Op-ed: Great ShakeOut drill is important for practicing emergency preparedness, response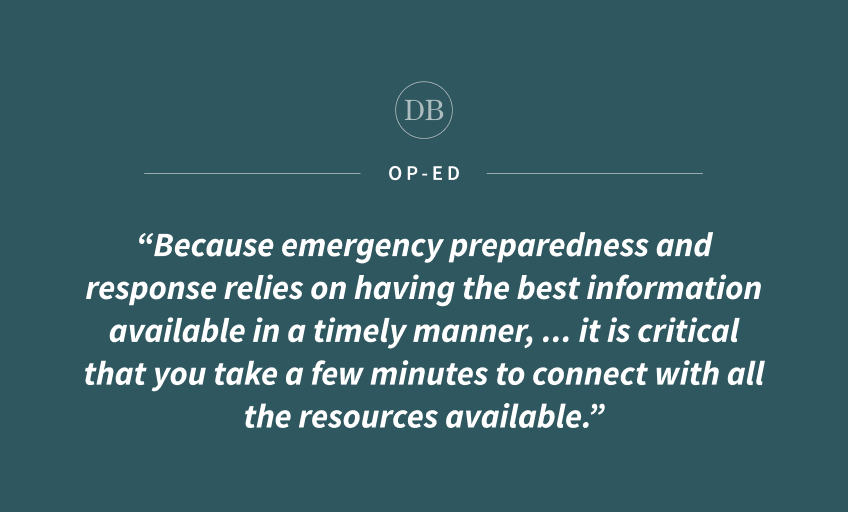 In the case of an unexpected natural disaster, there is no question that practice and preparation can save lives. Thinking through an action plan in advance helps you stay more calm and focused when the real event occurs – and in Southern California, it is critical for all of us to be prepared for a number of possibilities, including earthquakes.
On Thursday at 10:21 a.m., UCLA students, staff and faculty will be asked to "Drop, cover and hold on," during the Great ShakeOut – also known as the world's largest earthquake drill. The ShakeOut drill is a chance for Bruins to practice their response to an earthquake while UCLA conducts a test of the BruinAlert emergency notification system. The UCLA Office of Emergency Management will send a BruinAlert announcing the drill Thursday via text and email. Please be sure you are signed up to receive text alerts and that your contact information is current by visiting the BruinAlert site. Without this critical step, UCLA cannot notify you in the event of an emergency.
If you find yourself without access to the drill video, you can still practice by following these steps: Drop onto your hands and knees so you can crawl to shelter and protect vital organs, cover your head and neck with one arm and hand to protect yourself (if a sturdy piece of furniture is nearby, crawl under it; if not, position yourself next to an interior wall and away from windows) and hold on until the shaking stops. If you do not have shelter, hold on to your head and neck with both arms and hands.
After you receive a BruinAlert during an emergency, next visit the Bruins Safe Online website for more information. We recommend bookmarking the site and sharing it with friends and family who may want to be informed about emergency events at UCLA. BSO is your primary source of verified information from OEM during emergencies.
Because emergency preparedness and response relies on having the best information available in a timely manner, during wildfires, spills, active shooter situations and more, it is critical that you take a few minutes to connect with all the resources available. I urge Bruins to download the Bruins Safe app, which provides quick access to information on potential emergency scenarios and critical campus safety features such as the campus escort service and UCLA SafeRide. Download it from either the Google or Apple app stores. The app also gives easy access to information from the BruinAlert Twitter and BSO website.
Visit the OEM website for content on planning for and responding to emergency events. Wherever you are, I hope you will practice your "Drop, cover and hold on" skills for one minute Thursday. Links to the ShakeOut drill are available in English and Spanish. Safety information can be found on Facebook, Twitter and Instagram by visiting @uclaehs throughout the year. For more information, visit the ShakeOut website and please do not hesitate to reach us at [email protected] with questions or suggestions.
As always, stay safe and be prepared.
Martin is the director of the Office of Emergency Management at UCLA.