Disabled Student Union hosts hybrid protest for COVID-19 accommodations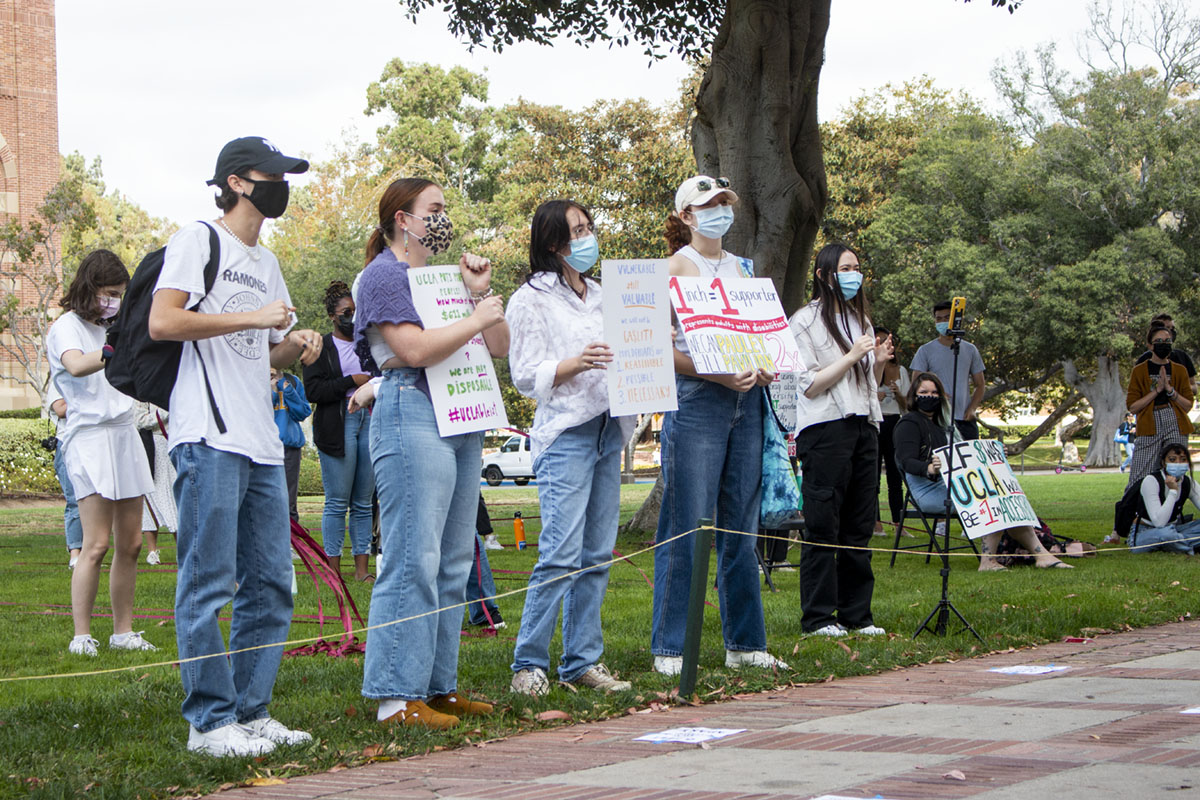 Protesters gathered on campus and over Zoom on Friday to urge the university to provide greater accommodations for UCLA students, staff and faculty. (Christine Kao/Daily Bruin staff)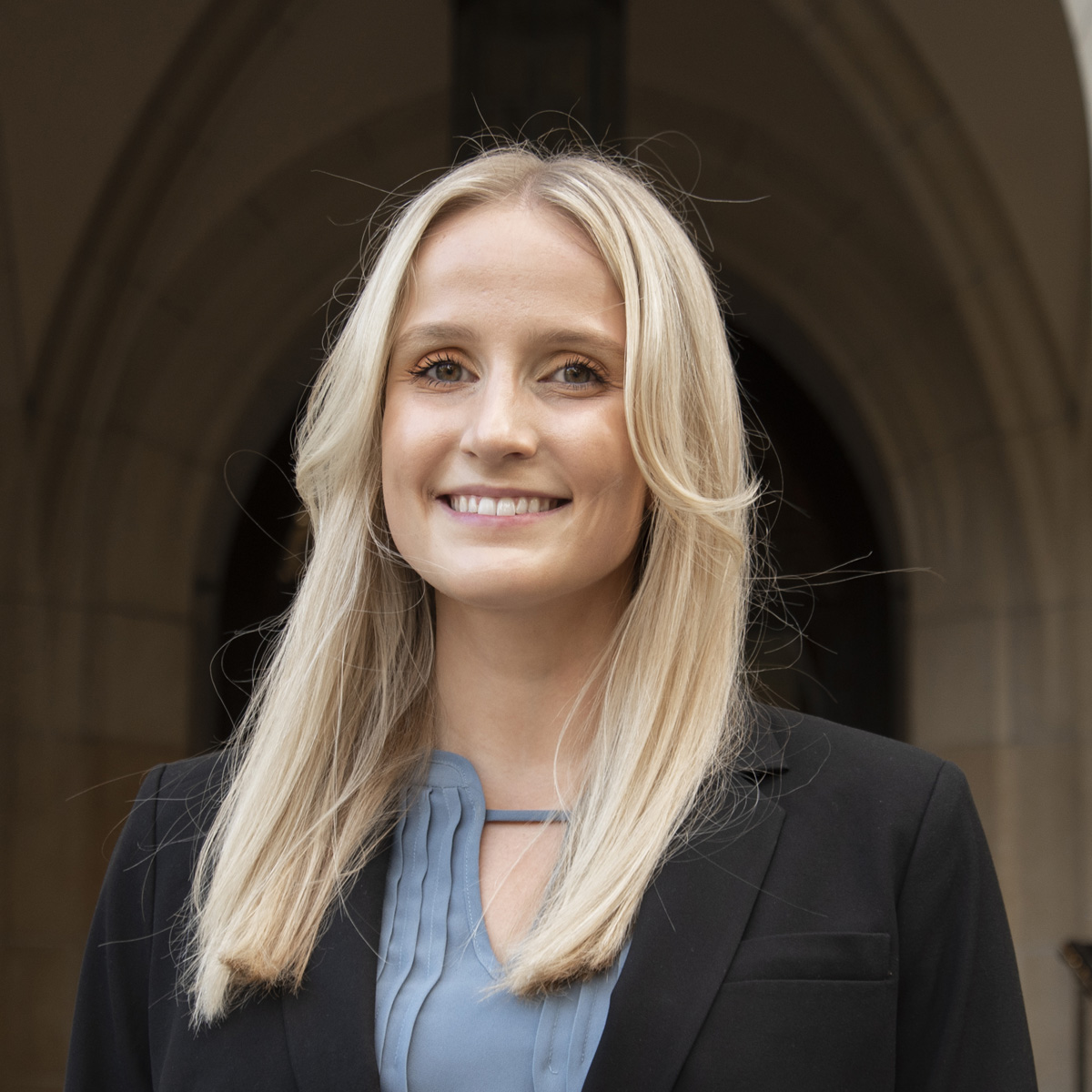 This post was updated Oct. 11 at 12:12 a.m.
Around 175 people gathered on campus and over Zoom on Friday to protest UCLA's lack of accommodations for students with disabilities.
Protesters gathered near Kaplan Hall and Powell Library. The Disabled Student Union set up a projector and live-streamed the event over Zoom. DSU organized the protest when UCLA administrators did not address their concerns regarding accessibility.
In September, the DSU created a petition to urge UCLA to livestream and record all in-person lectures, eliminate in-person attendance requirements and approve all faculty requests to teach remotely. The petition has received more than 26,600 signatures as of Friday.
When DSU's petition received 25,000 signatures, DSU leaders bought 25,000 inches of deep-red ribbon to display on campus, said Katie Bogue, a second-year biochemistry student. They added that the deep-red color symbolizes support for adults with disabilities.
Protesters said many students, staff and faculty feel unsafe attending in-person instruction on campus because of the COVID-19 pandemic. They added that the university currently has the infrastructure needed to offer hybrid and remote instruction options for all courses, such as providing livestreams and recorded lectures.
Protesters also said that the Center for Accessible Education is understaffed and does not have the necessary resources to properly accommodate students with disabilities.
Since UCLA has committed to in-person instruction for the fall quarter, instructors need the university's approval before shifting more than two consecutive class periods of a course to online instruction, according to UCLA protocols.
UCLA spokesperson Ricardo Vazquez said UCLA acknowledges the importance of providing all students equal access to the university. He added that the university is taking steps to address DSU's concerns with current policies.
The Academic Senate released guidance for instructors, which outlines how to conduct assessments and evaluate attendance for in-person courses, as well as potential shifts from in-person classes back to online instruction. However, the Academic Senate cannot mandate instructors to follow its guidelines because of the senate's academic freedom requirements, which gives instructors autonomy over how they run their courses.
However, Bogue said the university can mandate that instructors follow certain protocols.
"There are structural things about the way that professors have to conduct their classes that the university requires," Bogue said. "They can also require them to record their classes. They just don't want to."
University administrators met with DSU leaders and student government officials to discuss the petition and DSU's concerns on Tuesday, said Jane Ni, the Undergraduate Students Association Council Facilities commissioner.
Monroe Gorden, the vice chancellor for student affairs, has committed to hiring four additional staff members for the CAE and will continue to reevaluate whether the CAE needs further resources, Vazquez said.
Ni and Bogue said students should be involved in the hiring process of additional disability specialists.
"Accommodations aren't great," Bogue said. "The only way to really include us is to design things from the ground up at this point."
Although DSU leaders and student government officials are pleased with Gorden's commitment to additional staff, DSU leaders and student government officials said the university does not have steps outlined to address students' concerns.
"The only response to our demands to increase access was, 'We can encourage professors again,' which is not really a response," Bogue said.
Ni said university administrators should take steps toward accessibility without students pressuring them to do so.
"I was disappointed but not surprised," said Angelina Quint, the USAC Academic Affairs commissioner. "We walked into that meeting as a last-ditch effort to just get them to finally listen to us before the protests."
Quint said she felt that university officials invalidated students' concerns. However, she added that UCLA seems to be becoming more aware of the power student activists have on campus.
Rosemarie Garland-Thomson, a professor of English and bioethics at Emory University, said Friday's protest was more than a protest. In her speech to protesters via Zoom, she said that it was a recognition of the rights of people with disabilities to receive reasonable accommodations.
Many protesters said that in-person instruction does not always meet students' needs. Online classes can provide a better learning environment for students with disabilities or neurodivergency, Bogue added.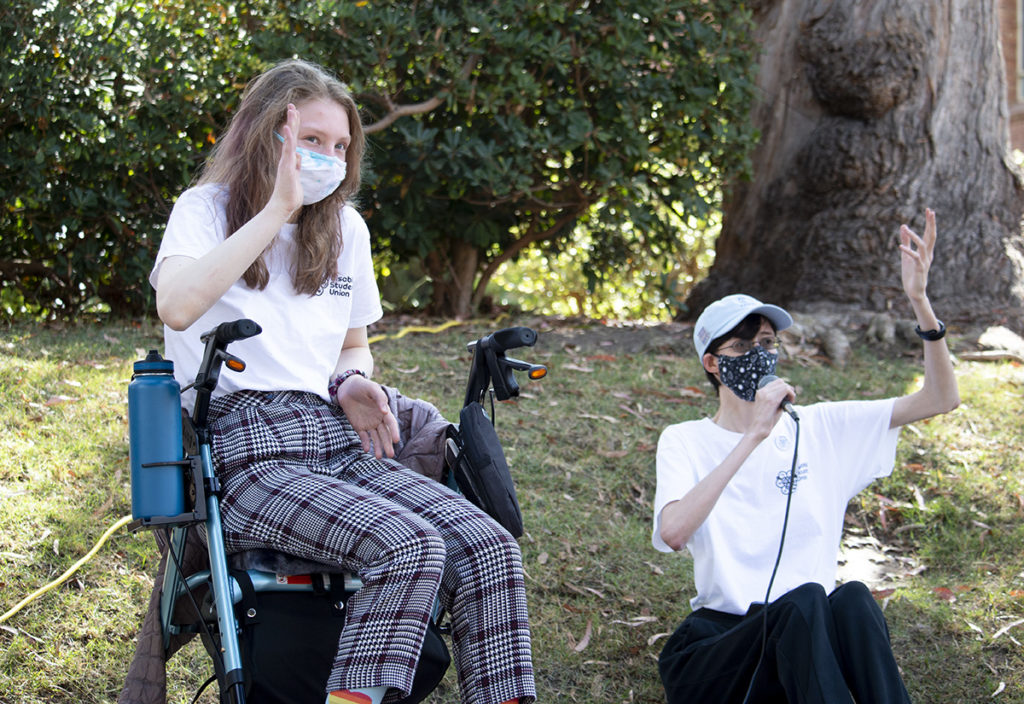 "We are not disposable! Negligence has got to go!" protesters chanted.
Ni said she is not sure what accommodations to expect from UCLA, but she added that DSU and student government officials will be meeting with university officials on a bi-weekly basis going forward.
Numerous administrators attended the rally, including Assistant Vice Chancellor of Campus Life Mick Deluca.
"I didn't really expect them to show up," Quint said. "But seeing them here was kind of infuriating because … they were literally just standing there talking to each other and not really listening to student testimony. … Why are you even here?"
Quint added that administrators seemingly not paying attention to what students were saying at the protest embodied UCLA's overall response to students' concerns.
"Ultimately, it doesn't mean anything if they don't actually change things," Bogue said.
Kovach was the 2021-2022 assistant News editor for the campus politics beat. She was previously a contributor for The Stack. Kovach was a fourth-year global studies student at UCLA.
Kovach was the 2021-2022 assistant News editor for the campus politics beat. She was previously a contributor for The Stack. Kovach was a fourth-year global studies student at UCLA.