Weekend preview: Oct. 7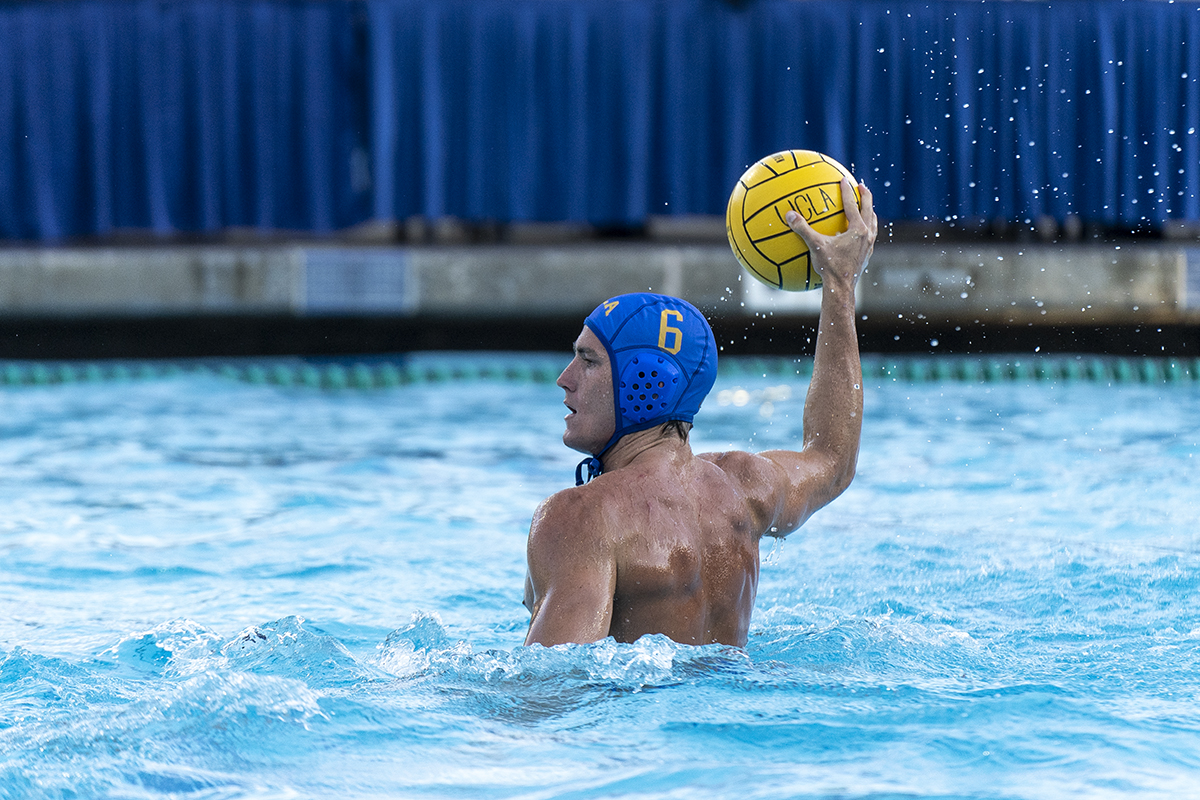 After compiling a 13-1 record, No. 2 UCLA men's water polo will commence its conference schedule with a match against No. 3 Stanford on Saturday. (Esther Ma/Daily Bruin)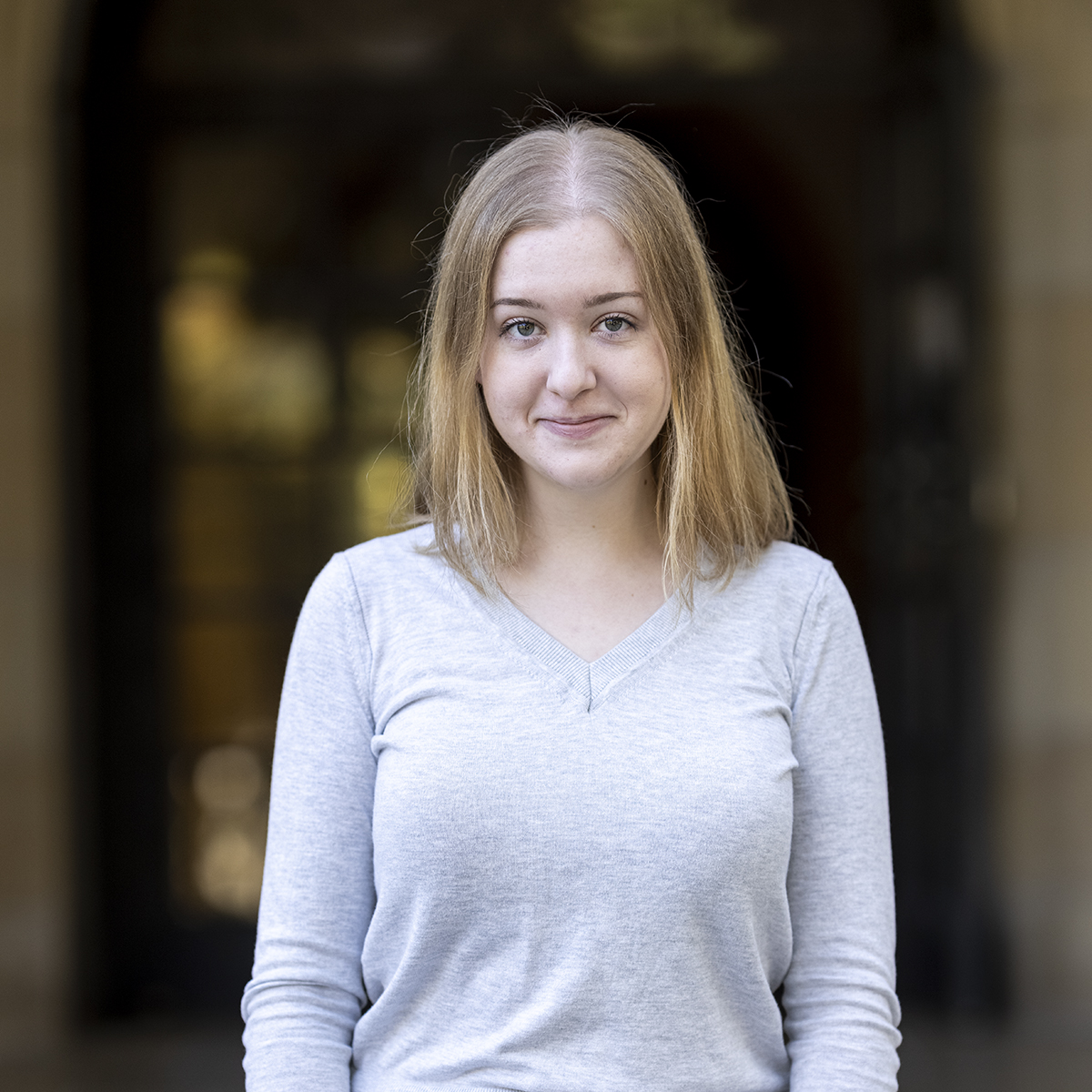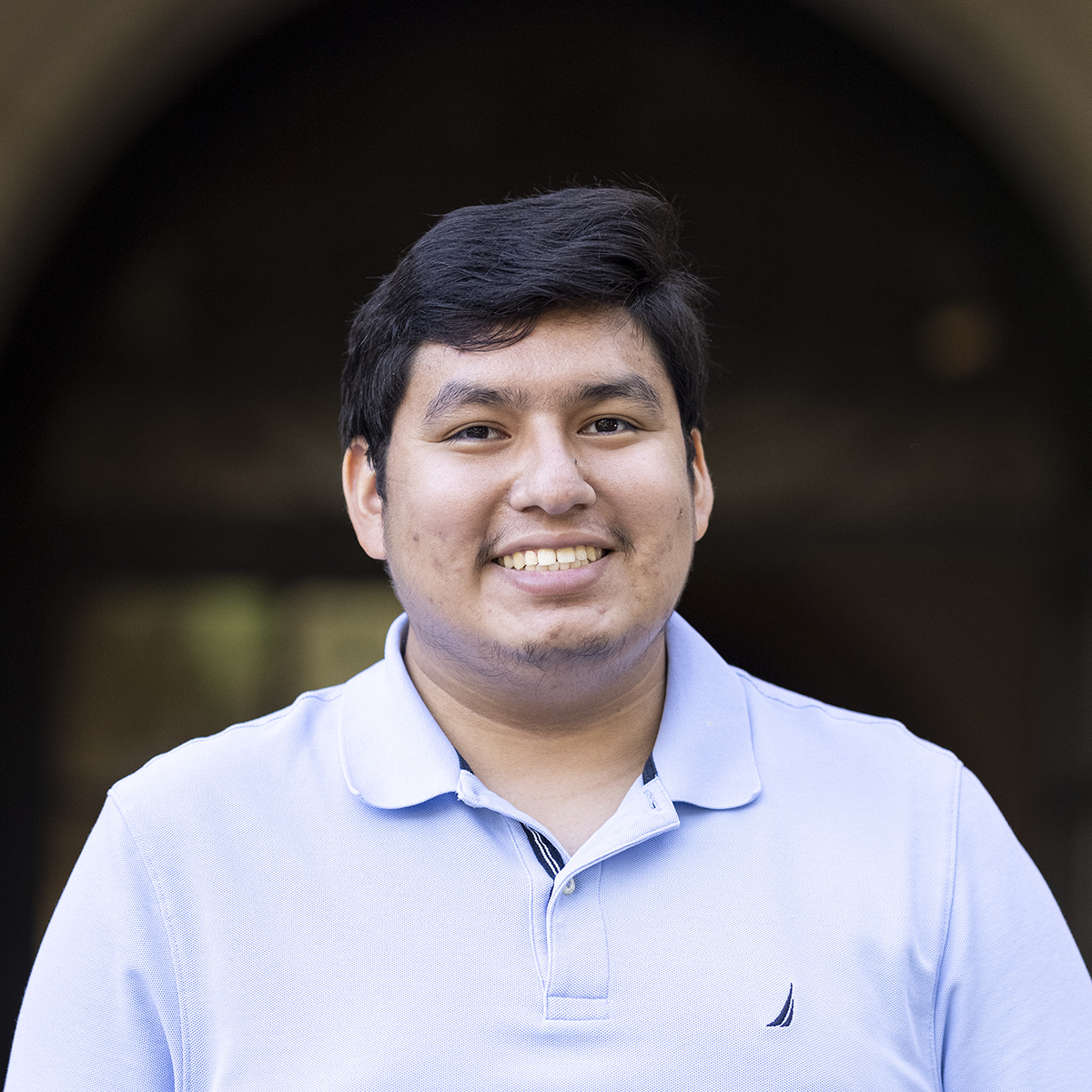 Men's water polo
Ricardo Garcia, Daily Bruin contributor
The Bruins will have the chance to continue their home winning streak in their conference opener.
No. 2 UCLA men's water polo (13-1) will host No. 3 Stanford (13-2) on Saturday in a rematch of the Mountain Pacific Sports Federation Invitational third-place game from two weeks ago, in which the Bruins downed the Cardinal 10-6.
The blue and gold enter the match on a three-game winning streak while also scoring at least 13 goals in each of their last two games, the first time they have scored more than a dozen goals since Sept. 11.
Despite the increased scoring, the Bruins have gone 3-for-15 on the power play during their win streak, including their previous meeting with the Cardinal in the Bay Area.
"Our biggest problem when we're six-on-five this season has been that we are kind of passive and we don't really want to attack the goal," said junior attacker Andy Rodgers. "That's something we've been working on."
Defensively, UCLA limited Stanford to six goals in their previous meeting this season, a season-low for the Cardinal. Despite limiting Stanford to under seven goals for the first time since 2016, coach Adam Wright said his team can improve its defense even more and overcome bad habits the team has picked up again.
Rodgers said sticking to the team's game plan will prevent those mistakes from happening.
"We can fall back on each other and look each other in the eyes and just come pull ourselves out of any mistakes," Rodgers said. "It's not going to be the end of the world and we just have to move on, next play."
The Bruins remain unbeaten in three home games at Spieker Aquatics Center, while the Cardinal are 4-0 in road games this season. Rodgers said playing at a neutral site versus playing at home doesn't make much of a difference.
"It's nice to play at home," Rodgers said. "It's the same game and we don't like to think any differently."
UCLA's opening sprint against Stanford is set for Saturday at 1 p.m. at Spieker Aquatics Center.
Women's soccer
Diego Farina, Daily Bruin reporter
The Bruins will return home for two games amid a stretch with five out of seven contests on the road.
No. 3 UCLA women's soccer (10-0-1, 2-0-1 Pac-12) welcomes Utah (5-5-2, 0-2-1) and Colorado (6-4-1, 1-1-1) to Wallis Annenberg Stadium on Thursday and Sunday, respectively, continuing its conference schedule. The two-game homestand is a quick weekend stop after a two-game slate in Arizona before the Bruins are back on the road for their following three matches.
"Right now we're focusing on recovering from (the Arizona) trip," said graduate student midfielder Olivia Athens. "That's the challenge during the season, you don't have many training days anymore so it's kind of focusing a lot on recovery.
Last season, UCLA traveled to Salt Lake City and Boulder for a weekend trip to face Utah and Colorado. The Bruins shut out both opponents, securing a 2-0 win over the Utes and 1-0 victory over the Buffaloes.
Utah currently sits in a tie for 10th in the conference, as it has yet to claim its first Pac-12 victory after losing 1-0 to Washington State and tying Washington after 110 minutes of play in its last two outings. Seventh-place Colorado does have a Pac-12 win to its name as it defeated the Huskies 2-1 before falling to the conference-leading Cougars.
After UCLA played in a seven-goal overtime thriller in the Arizona heat Sunday, coach Amanda Cromwell said the first dual homestand is exciting, but recovery will be essential for success.
"It'll be fun," Cromwell said. "Recovery is paramount this week. We have to get back and really rest the legs and get ready for two more hard Pac-12 teams."
Kick-off Thursday is set for 7 p.m., while the Bruins and Buffaloes will square off at 12 p.m. on Sunday.
Women's volleyball
Bryan Palmero, assistant Sports editor
The Bruins are returning home.
After playing three matches and 15 total sets on the road, No. 16 UCLA women's volleyball (10-2, 3-1 Pac-12) will be back at Pauley Pavilion to face No. 24 Colorado (11-2, 2-2) on Friday evening and No. 15 Utah (10-3, 3-1) on Sunday.
The blue and gold pulled off the upset against then-No. 14 Stanford on Sept. 26, fell to then-No. 13 Washington on Oct. 1 and capped off its road trip with a victory against Washington State on Oct. 3. The Bruins saw all three matches go the distance, including a 20-18 fifth set to seal the win over the Cougars.
"The whole team is excited to not have another travel trip coming up," said graduate student outside/opposite hitter Mac May. "It would be nice to have this week at home to get everything back on track."
UCLA was without freshman outside/opposite hitter Charitie Luper for its last two games in Washington. Second on the team in kills and kills per set, Luper's offense was supplanted by senior outside/opposite hitter élan McCall, who slotted into the freshman's outside position for the weekend's matches.
Coach Michael Sealy said Luper's absence gave the Bruins the opportunity to challenge their depth as the team approaches the second half of the season.
"For élan, who was so great for us last year, to be able to fill in that spot was awesome," Sealy said. "A lot of people played and most of that was trying to solidify the right side of our offensive sets. And so it took a lot of bodies out there to figure something to work."
Heading into the match against Colorado, Sealy said he hopes for the team's depth to aid its offensive versatility.
"Ideally we would like to have a little more spread (out) situation to Mac," Sealy said. "I think we need to find our middles more often and have a little more distribution with the other attackers."
Swim and dive
Olivia Simons, assistant Sports editor
The Bruins are starting their regular season 220 miles away from home.
Following the blue and gold intrasquad meet, UCLA swim and dive will travel to Fresno for its first competitive meet of the season at the Fresno State Invitational starting Friday. The Invitational will last two days and include Fresno State, San Diego State, San Jose State, California and Washington State in addition to the Bruins.
Coach Jordan Wolfrum said having an invitational to start the season gives the team an opportunity to focus on specific details before one-on-one meets begin Oct. 23rd.
"It's a little bit less head to head and it's more about being able to pick the other individual races," Wolfrum said. "It's a great way for us to start the season because it gives us the chance to try a lot of things before we have to start putting together our best lineups."
UCLA faced Fresno State and California last season, picking up a win against the Bulldogs 177-115 but a loss to the Golden Bears 218-119.
Heading into her third year in Westwood, Wolfrum has yet to compete at the Fresno State Aquatics Center but said the familiar opponent contrasted with the unfamiliar environment will be a good way to start the season.
"It will be an adventure," Wolfrum said. "We'll certainly do our research, but it'll be a refreshing way to start the season at a new pool with the team that we raced last year with a fresh and exciting way to start a fresh and exciting season."
Men's soccer
Lexi Grimes, Daily Bruin reporter
After two straight road losses, the Bruins will return home with a chance to end their skid.
UCLA men's soccer (6-4, 2-2 Pac-12) will be returning to Wallis Annenberg Stadium on Friday to host San Diego State (6-2-2, 2-2-0) with a chance to move back to over .500 in conference play. The two losses to No. 15 Oregon State and No. 2 Washington on the road the previous week marked the Bruins' first two defeats away from home this season after starting 1-0 on the road.
However, coach Ryan Jorden said he is not worried about the defeats and is instead focusing on how the team can learn from those losses.
"Even though we lost, the team still improved," Jorden said. "We played two really good teams and didn't have the best results, but every game the team is improving."
Both the Bruins and the Aztecs are riding a two-game losing streak coming into the contest, as both teams lost to the Huskies and the Beavers over the weekend.
UCLA has a 5-2-3 record against San Diego State over the past five seasons and both matchups between the teams last season finished in a tie after double overtime. The last home loss for the Bruins against the Aztecs came in 2018.
Jorden said UCLA is looking forward to playing with a home crowd again.
"We are excited to come back to our hometown, our fans," Jorden said. "But mainly we just want to win."
UCLA and San Diego State will face off in Westwood on Friday at 7 p.m.