Scouting Report: UCLA football vs. Arizona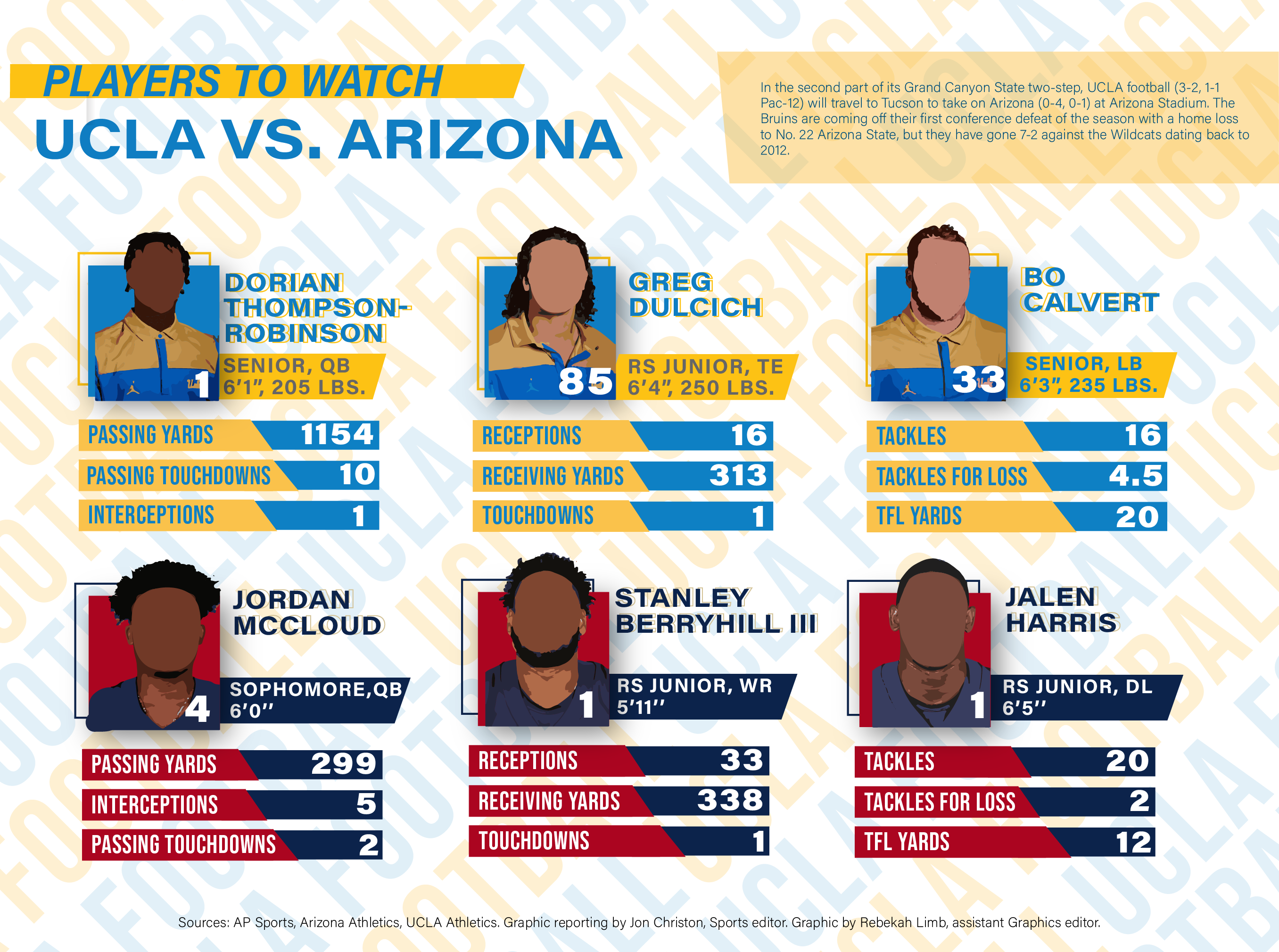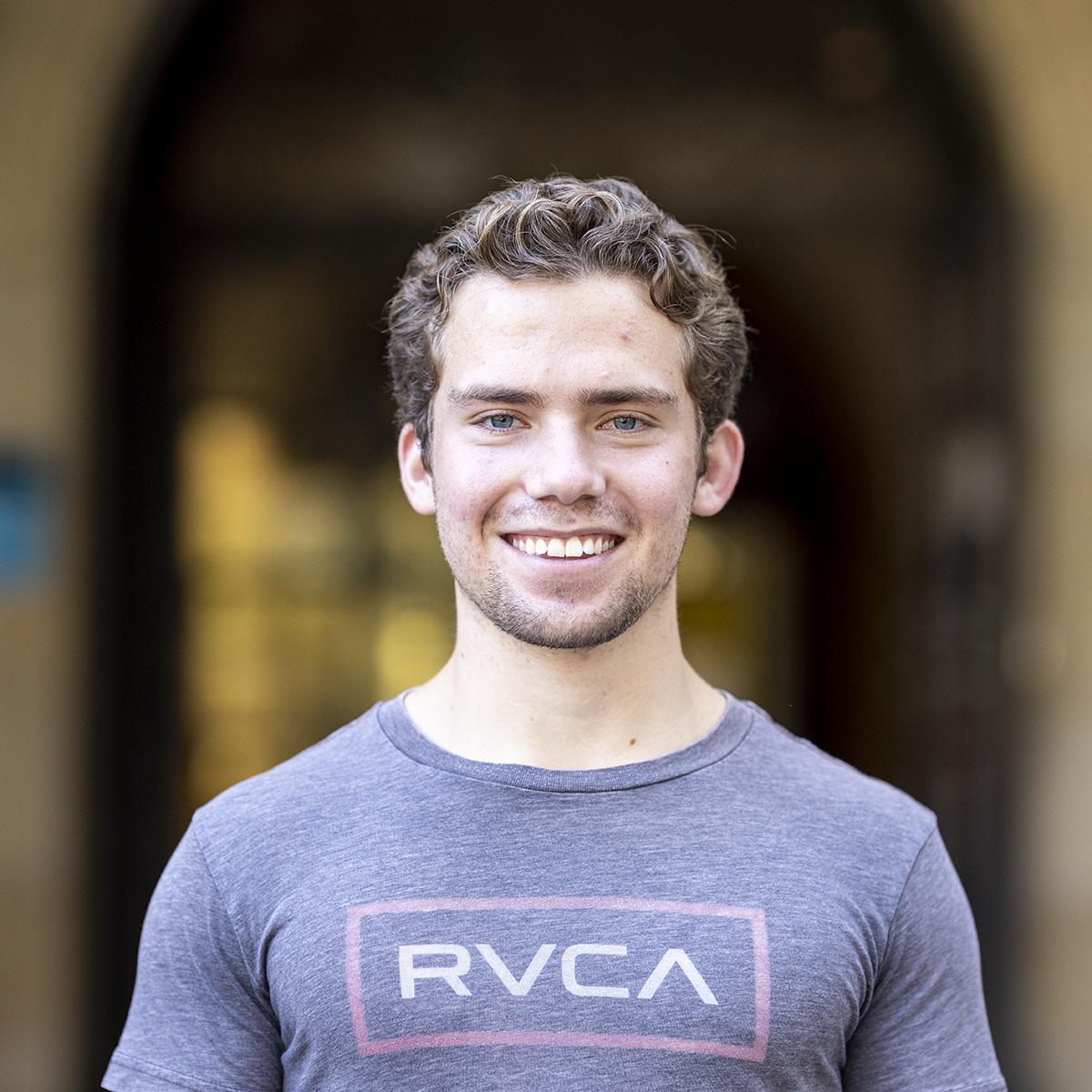 UCLA football (3-2, 1-1 Pac 12) will head to Tucson for a matchup with Arizona (0-4, 0-1) as the Wildcats attempt to put an end to their 16-game losing streak – tied for the longest active streak in the nation. Here is this week's scouting report from assistant Sports editor Sam Settleman – who needs Pac-12 After Dark to go extinct yesterday.
Arizona's offense
Offensive scheme: Pro-style
Run-pass percentage: 45.8% run, 54.2% pass
Strength: Passing game
Weakness: Turnovers
X-factor: QB Jordan McCloud
Arizona and Arizona State share the same state, but that's about all they have in common.
While the Sun Devils bested the Bruins 39-23 a week ago, don't expect the same high-flying offense from the Wildcats.
Losers of 16 straight, Arizona hasn't won a game in more than two years. Last season, the Wildcats ranked dead last in the Pac-12 in scoring offense and 11th in total offense.
Through four games in 2021, Arizona has regressed from its bottom-of-the-conference offensive rankings, putting up a meager 17 points per game – which ranks 122nd in the nation out of 130 teams – despite only matching up against one Power Five opponent.
Granted, the Wildcats are still in year one of coach Jedd Fisch's tenure. Fisch spent one season with UCLA in 2017 as an offensive coordinator turned interim head coach and bounced around the NFL for the better part of two decades before earning his first head coaching stint with Arizona.
In Fisch's one year leading the Bruins' offense, UCLA averaged nearly 500 yards per game with an air-raid offense that largely neglected the run game. So far in Arizona, Fisch's offense has been much the same.
Averaging just over 100 yards per game on the ground, the Wildcats rank near the bottom of the country and last in the conference in rushing offense. Their passing offense, however, is top 50 in the nation and slots in at third in the Pac-12. The air attack is a large reason why Arizona has outgained its opponents in three of its four contests this season.
The Wildcats' strong passing game comes despite the team entering the season with little direction at the helm of its offense, as Arizona named two quarterbacks – Gunner Cruz and Will Plummer – as co-starters at the position before its season opener. And yet, five weeks into the season, neither of the two will be starting against the Bruins, as sophomore transfer Jordan McCloud got the nod for Saturday's game.
Despite McCloud throwing five interceptions in his lone start against No. 8 Oregon after Cruz and Plummer split the first three starts, Fisch said the second-year signal-caller will be the permanent starter moving forward. McCloud, who accounted for nearly 300 total yards against the Ducks, will be the catalyst of a volatile Wildcat offense.
Where Arizona loses games is in the turnover battle, as it holds the third-worst turnover margin in the country. If UCLA's passing defense can mask its own inconsistencies with an interception or two Saturday, the Bruins should have no problem shutting down the Wildcats' offense.
Arizona's defense
Defensive scheme: 4-2-5
Strength: Cornerbacks
Weakness: Run defense
X-factor: DL Kyon Barrs
A lot of teams with a lackluster offense make up for it with a powerhouse defense.
Arizona is not one of those teams.
While they rank in the top half of the country in total yards allowed, the Wildcats are near the bottom of the nation in points allowed, giving up 31 points per game.
Fisch made a big splash when he hired Don Brown as his defensive coordinator earlier this year. As Michigan's defensive coordinator, Brown led the Wolverines to be the top-ranked defense in college football in 2016. But while Arizona's defense has been marginally better than its offense, it's still a far cry from the Wildcat defense of the mid-1990s led by linebacker Tedy Bruschi.
Earning the nickname "Dr. Blitz," Brown is known for his aggressive play-calling, as his defenses have historically blitzed on a majority of snaps.
Although Arizona has only amassed six sacks as a team so far this season, the Wildcats' pass defense has been one of the best in the country in terms of limiting yardage. Ranking 18th in the nation with just 172 passing yards allowed per game, Arizona's pass defense begins with its cornerbacks.
Christian Roland-Wallace mans one side of the field while Notre Dame transfer and former four-star recruit Isaiah Rutherford locks up the other side. Both Rolland-Wallace and Rutherford have allowed less than a 50% completion percentage when targeted by opposing quarterbacks this season.
But the Wildcats have not had the same success defending the rush. Arizona's opponents have averaged 192 yards on the ground per game, including a 271-rushing-yard performance from San Diego State in week two, which places the Wildcats' run defense at 106th in the country.
After a quiet week for junior running back Zach Charbonnet and redshirt senior running back Brittain Brown against Arizona State, UCLA will likely go back to pounding the rock against a Wildcat run defense that has given up its fair share of yards on the ground this season.
Settleman is currently an assistant Sports editor on the gymnastics, women's soccer, women's golf, women's water polo and men's water polo beats. He was previously a contributor on the gymnastics and women's water polo beats.
Settleman is currently an assistant Sports editor on the gymnastics, women's soccer, women's golf, women's water polo and men's water polo beats. He was previously a contributor on the gymnastics and women's water polo beats.