The Quad: Exploring the history of activism of Latino communities in LA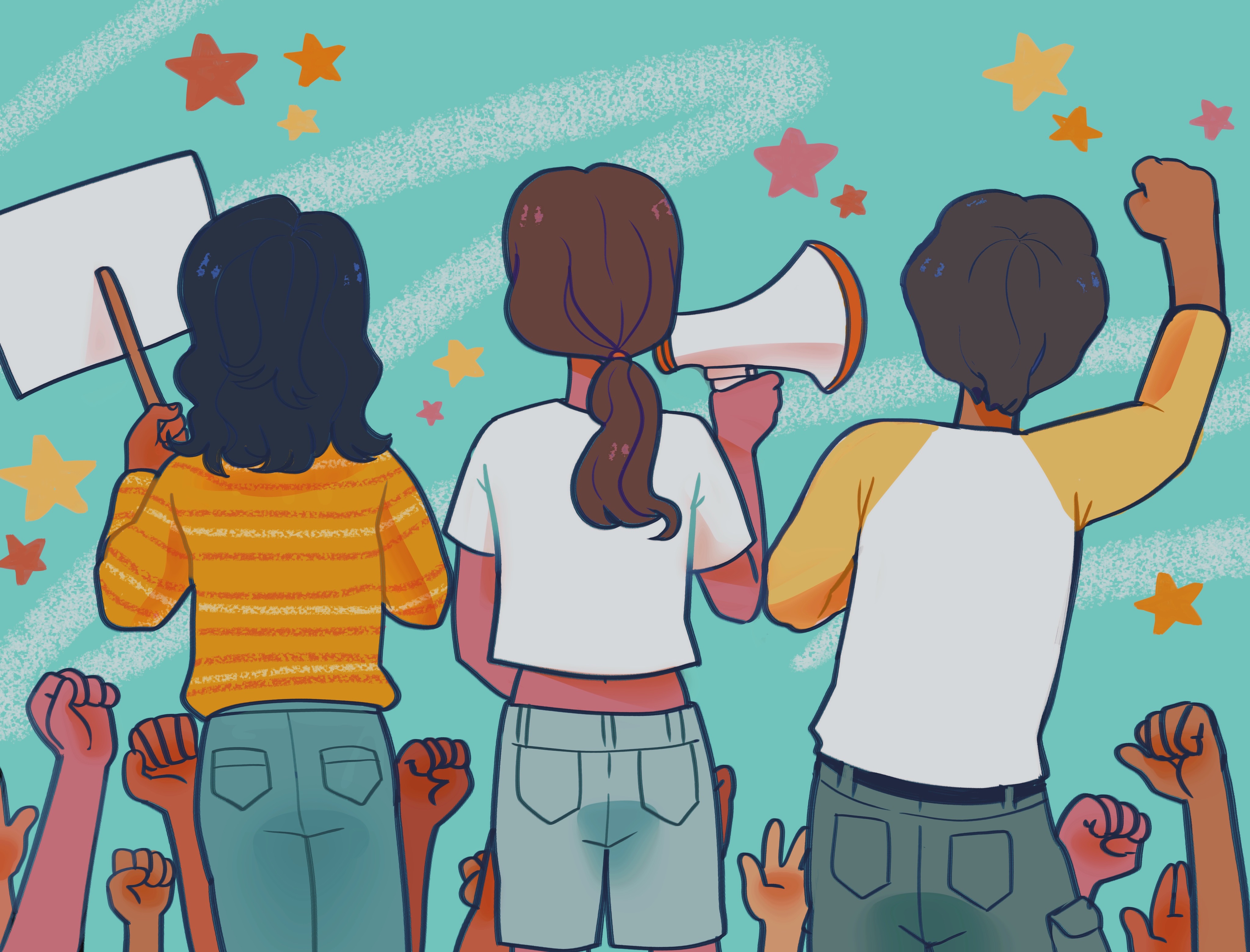 (Katelyn Dang/Illustrations Director)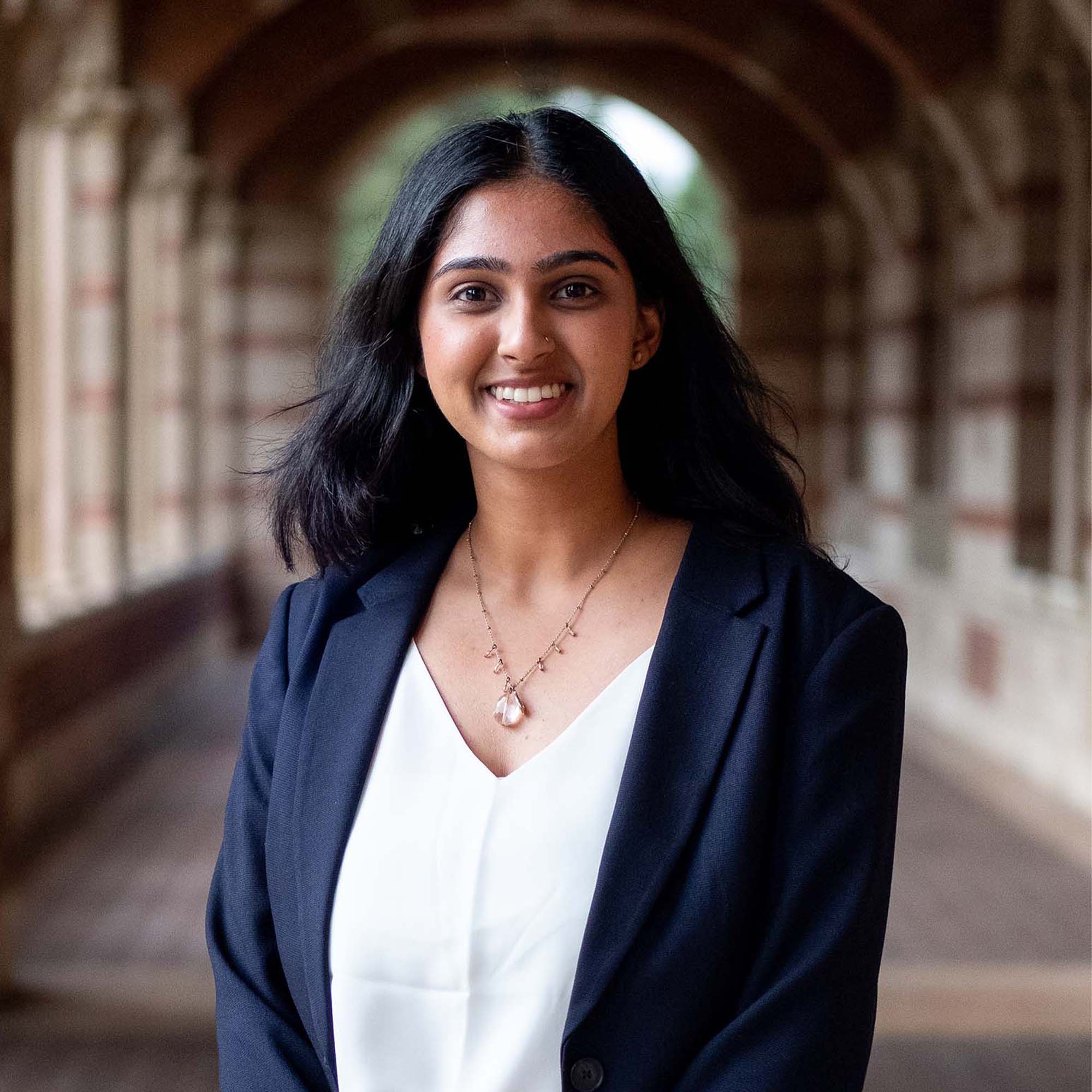 Los Angeles County is home to one of the largest Latino populations in the nation – and with that comes a rich history of activism and culture. Throughout the course of many decades, the Latino community in Los Angeles has made its mark fighting for a variety of causes, ranging from education to immigration rights.
However, the community has a long history of facing discrimination and adversity.
According to the University of Arizona Press, therewas a gradual shift away from a manufacturing-based economy in the mid-1900s. These economic shifts contributed to low wages, hurting working-class families across LA.
With these economic shifts came a rise in anti-immigrant and anti-Latino rhetoric. The California government also began imposing propositions that directly affected the Latino community, such as mass deportation efforts, school segregation laws and criminalization of those who aided undocumented migrants, according to NBC News.
For third-year history student Fabian Lopez, a defining moment in the Latino activism movement were the school walkouts.
"During the '60s you have, for example, the Los Angeles area walkouts where … (Latinos) basically walked out of the classrooms to advocate for better resources for their schools," Lopez said.
Lopez added that the Mendez v. Westminster federal court case played a significant role in amplifying the Hispanic fight for educational equity. The case ultimately ruled that segregating Mexican American students into Mexican schools was unconstitutional.
"Although (the court cases) didn't happen within LA, it definitely … (continued) to push for that pursuit for higher education and better education within the Latino community," Lopez said.
The Deferred Action for Childhood Arrivals, often referred to as DACA, is an initiative introduced by former President Barack Obama to grant a pathway to citizenship for undocumented children living in America. For Christian Arana, vice president of policy at the Latino Community Foundation, the fight for DACA has also been a long battle that he said he hopes to see come to fruition.
"Putting dreamers on a pathway to citizenship has been a conversation for two decades now," Arana said. "And hopefully, in this next couple of weeks, we'll have a deal (and) we'll have a bill, but that took 20 years of people saying that, '(we're) undocumented and unafraid.'"
But while DACA is an initiative of this decade, Latino activism surrounding immigration rights is nota modern movement.
California's passage of Proposition 187 in 1994 meant that undocumented immigrants would be unable to receive health care services, education and other basic services, according to the Library of Congress. Rather than normalizing the status quo, Latinos across the state sparked statewide movements and empowered the community.
According to NBC News, the passage of the proposition led to massive protests and walkouts across LA that same year. There has also been an increase in the number of registered Latino voters in California over the past 27 years since the proposition's passage, increasing from 1.4 million to nearly 4 million.
An increase in the number of Latino voters has also contributed to an increase in political engagement, according to Arana.
"We saw that with the most recent recall election actually, Latino communities really came out to defend this governor. We saw (it) in the 2020 presidential election," Arana said. "We know we're paying attention, and we're going to align ourselves with the people that we know that have our backs."
Second-year public affairs student Bladam Gomez said the rise of technology and social media activism has only increased exposure to issues surrounding the Latino community asa whole.
"Previously (activism) wasn't as feasible because if you wanted to have a voice in the media, you probably had to have a position of power," Gomez said. "But with social media, I feel like anyone can almost take on the voice, and I feel that probably that has helped our activism."
Partnerships and alliances amongst minority groups also played a role in the history of Hispanic/Latino activism.
The Chicano Moratorium antiwar protests in LA in the early 1970s brought together African American, Japanese American and Native American activists to fight racism and American imperialism, according to the University of Washington.
While some may feel discouraged by a lack of effort by lawmakers and politicians to address the concerns of the Hispanic community, Arana said it has never been more important to continue fighting.
"It's so important that politicians deliver because so many promises are made. But too often they get broken, and maybe people to say 'you know what, it's not worth it, I give up,'" Arana said. "I don't want to give up, … the only way to combat that is just to keep organizing."
Panchapakesan is the 2022-2023 assistant Quad editor. She is a third-year international development studies and statistics student. She was also a Quad contributor from 2020-2022.
Panchapakesan is the 2022-2023 assistant Quad editor. She is a third-year international development studies and statistics student. She was also a Quad contributor from 2020-2022.