Grupo Folklórico to premiere upcoming Fiesta Mexicana virtually
Usually presented as an in-person performance at the end of the academic year, Grupo Folklórico's Fiesta Mexicana has been recorded and will be screened as an online performance for the second year in a row because of the COVID-19 pandemic. (Ashley Kenney/Photo editor)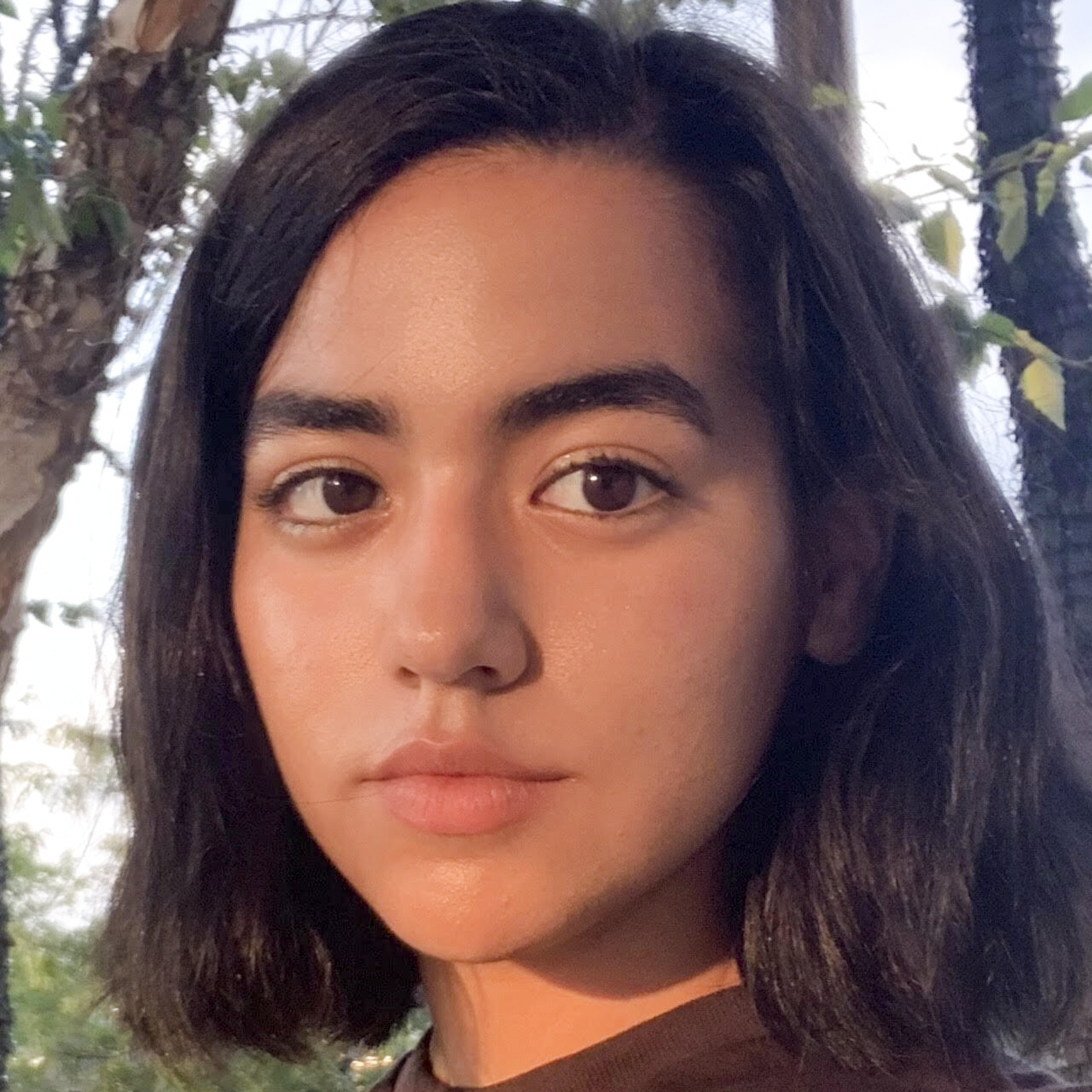 Editor's note: Daily Bruin used Latino, Latina, Latinx and Hispanic in this article according to sources' preferences.
Grupo Folklórico's annual Fiesta Mexicana plans to premiere this month in a prerecorded format.
The screening planned for this October will be the second time UCLA's Grupo Folklórico presents a recording of the Fiesta Mexicana dance showcase since the COVID-19 pandemic started. The group has been teaching and performing Mexican folkloric dance since the 1960s.
All of Grupo Folklórico's operations, including practices, were moved online for the 2020-2021 academic year, said Aranza Guzmán, an alumnus and the 2020-2021 coordinator of Grupo Folklórico. Although the performance was filmed earlier this year, she added, the editing process delayed the premiere of the recording for a few months.
"I feel like I was really nervous about connections," said Guzmán, who is currently a postsecondary administration and student affairs graduate student at the University of Southern California. "I was really nervous like, 'Oh, my God, how exactly are we going to get people to talk?' Especially because our practices are going to be virtual."
Despite the challenges, however, she said the club members still managed to grow close and learn their routines. Guzmán, who was also coordinator in the 2019-2020 academic year when the COVID-19 pandemic closed schools, added that this year's Fiesta Mexicana went more smoothly than last year's.
In 2020, she said, the group was unable to secure its usual performance location in Royce Hall for the Fiesta Mexicana performance in May and eventually managed to reorganize its plans and film the event instead, performing anywhere they could find space in Westwood in summer, including a parking lot and a park.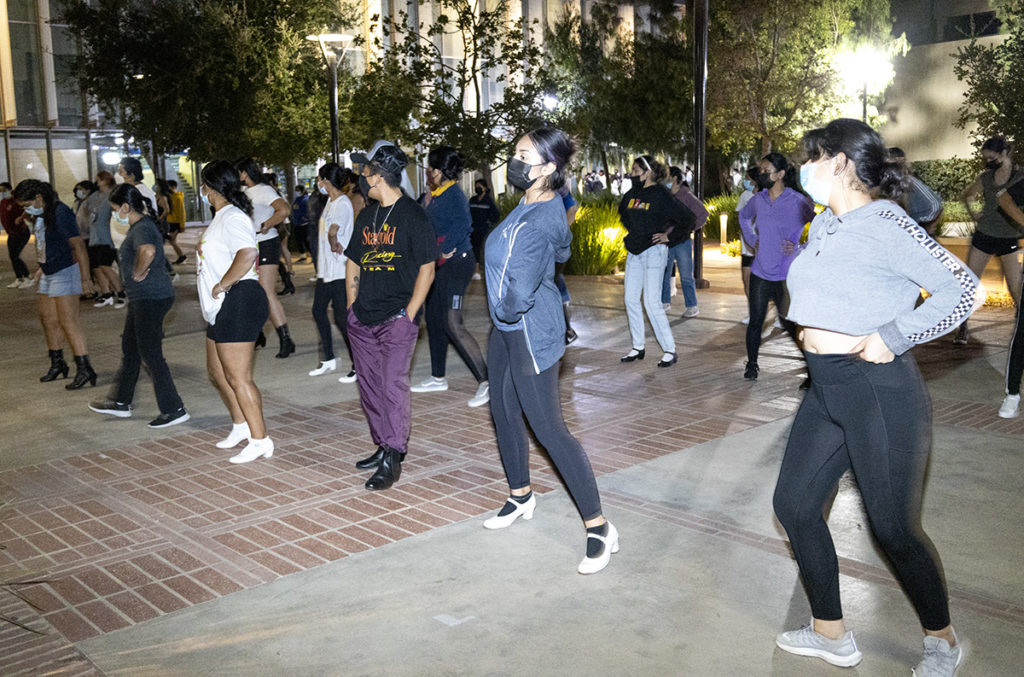 This year, Grupo Folklórico was able to reserve filming locations around campus to keep a more traditional venue for their performance, despite its need to be online for the second year in a row, Guzmán said. However, the group struggled with the ongoing pandemic and the commencement season this May, which overlapped with the filming process, she said.
"The thing that I was stressed out the most in this experience is how crowded (the) UCLA campus is, which I think is where I was expecting a little bit more support from administration because we had reserved those spaces," she said. "You kind of need to figure out how you're going to keep people away from this location, which for us, our biggest concern was COVID safety."
Kathia Valdez, an alumnus who was also an artistic director of Grupo Folklórico from 2020-2021, said she worried about teaching their dancers in a virtual format and how to encourage active participation and communication.
However, Valdez said, a dedicated, veteran group of dancers continued to be present at online practices, which made the situation easier.
"For me it was like teaching, figuring out how the heck we're going to teach everything online," said Valdez, who now works as lead development representative at Epson. "And the only time that they saw each other in person was the day of the recording, which could have got really bad. Like, that's when I find out if they really know the dance or not, but thankfully … our dancers are so dedicated that it went pretty smoothly."
Abraham Jurado, a fifth-year comparative literature and Spanish language and culture transfer student and dancer in the upcoming Fiesta Mexicana performance, said he was glad the club continued to push forward and hold their performances, even in a virtual format. He was thrilled to see his fellow dancers when they came together to film in 2020 and is sad that he will not be able to participate in this year's event.
"I was coming to campus like fairly often, however seeing everyone made me emotional definitely, I almost cried," he said. "I just saw everyone in the studio, ready to dance and everything. … I did cry at the end when we finally finished it, on my own, in a corner. I didn't want anyone to see me, I was a little ashamed, but I cried because I was happy that it happened."
This year, Grupo Folklórico plans to be in person, said Rene Calzadilla, a fourth-year history major and this year's artistic director. Last year, Calzadilla was also an assistant coordinator for Grupo Folklórico working with the group's community mentorship program with Palms Middle School.
Usually, he said, the middle school mentees also perform in Fiesta Mexicana, but because of COVID-19 restrictions, UCLA's Grupo Folklórico helped them organize their own show.
"I was very pleased with how it came out," Calzadilla said. "For it being a Zoom show, they did really good, and in terms of getting to know the kids, … we still had that connection of, you know, I am the teacher, but I'm also there for them if they need any help or if they just need somebody to talk to."
Currently, he's looking forward to the release of the recorded Fiesta Mexicana 2021 as well as their upcoming Dia de Los Muertos show in November, which will be one of their first shows fully in person after the last year and a half.
"Seeing how the group has evolved and how it's still alive, you know, this year is our 55th anniversary, like 2021," he said. "To see how much the group has grown, it's made me realize I love this group so much, from its history to its members, everything about this group I just really love."
Montemayor is currently the 2020-2021 features and student life editor. She was previously a News reporter, Photo contributor for the news beat and Arts contributor. She is also a second-year global studies student at UCLA.
Montemayor is currently the 2020-2021 features and student life editor. She was previously a News reporter, Photo contributor for the news beat and Arts contributor. She is also a second-year global studies student at UCLA.