Women's basketball off to unconventional start during first week of practice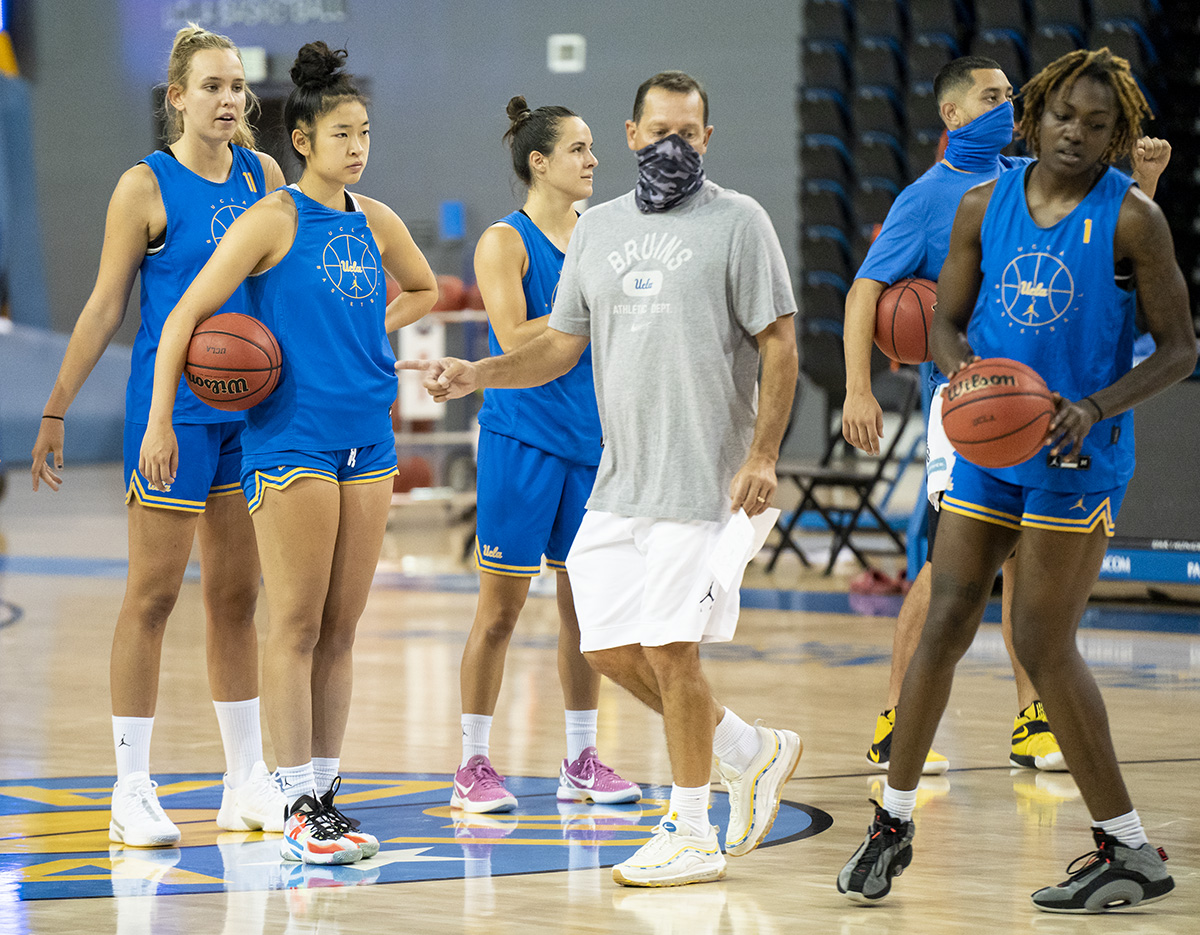 UCLA women's basketball began their first official practices with a full roster of active players, a contrast from a season ago where the Bruins were held to under 10 players for the majority of the season. (Esther Ma/Daily Bruin)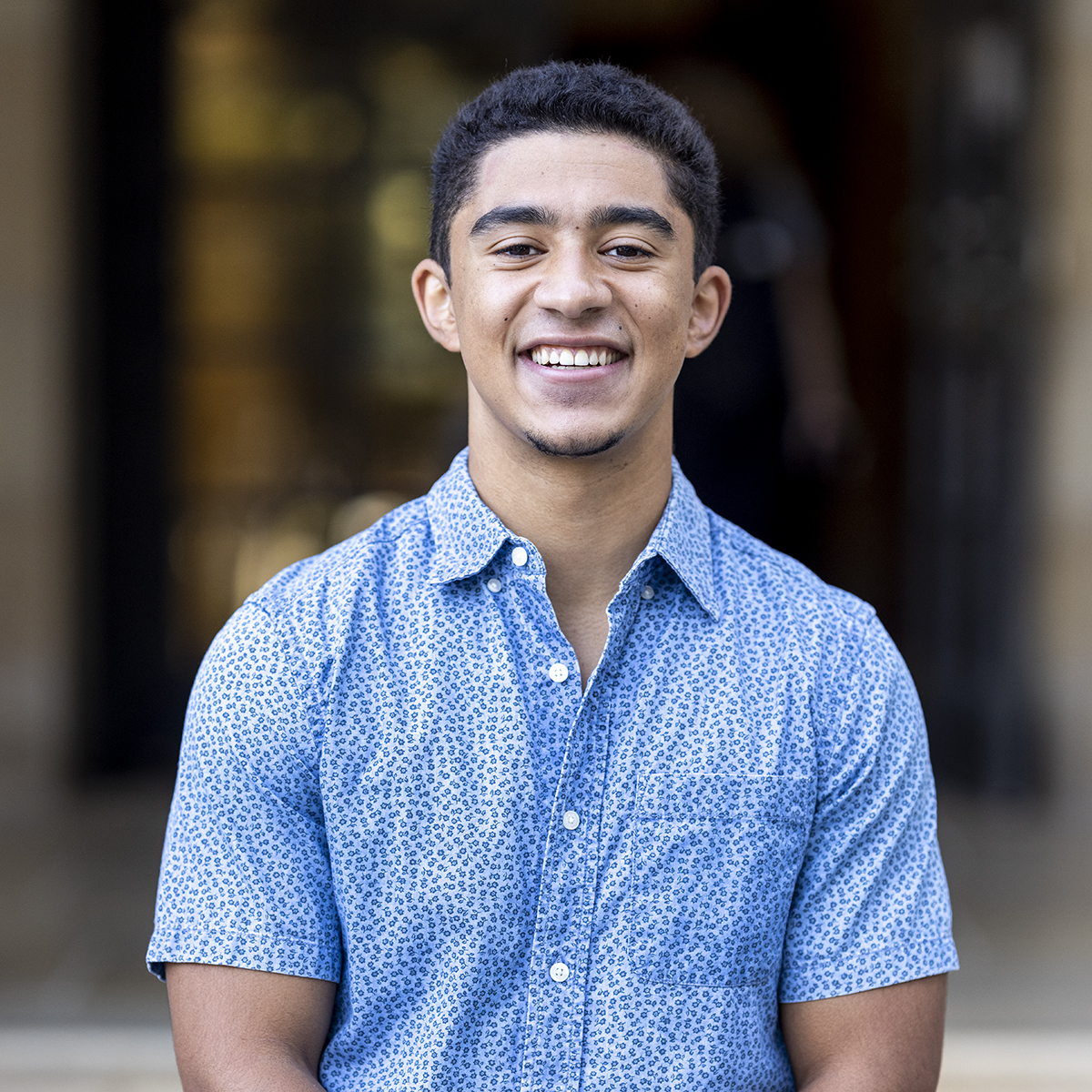 In one of their first official practices of the year, the Bruins had an abrupt end.
With about 20 minutes left at Pauley Pavilion, coach Cori Close called practice early after prematurely stopping a fast break drill.
"I have very high expectations, and I'm not going to coach effort," Close said. "You get to come and get better (and) put this jersey on, you better respect it. If I don't think that we are respecting that and making the appropriate commitments to give and grow every day, then you lose the opportunity – day over."
But the players' day was not done, and after huddling together, they restarted the drill themselves without assistance from the coaches. While the drill was not finished under normal circumstances, being able to practice in that capacity at all represented a return to a typical year after the roster shortage a year ago.
UCLA women's basketball was back on the practice court Friday, putting together their first week of official practices that were open to the media. The Bruins' roster features 15 players in Westwood, a stark difference from last year's team.
The Bruins went through most, if not all, of last season with less than 10 active players and no scout team at every practice, making a five-on-five drill such as the aforementioned fast break drill impossible.
But thanks to the addition of four transfers, the return of three players from their COVID-19-related absences last season and a visit from former Bruin and current Seattle Storm guard Jordin Canada, the players were able to finish all of their drills with substitutes on the side.
Despite calling practice early, Close said she was happy at the idea of having more than a dozen rotational players on the roster once again.
"I may have to learn how to sub again because I didn't even have to sub all year last year," Close said. "To have people to play against (at practice), it's been good practically just from a teaching standpoint and then, obviously, for us over a long season in the grind of the Pac-12 to have that kind of depth would be really nice."
Among the new additions at practice was graduate transfer and former Wake Forest guard Gina Conti, who is projected to be the team's starting point guard after finishing just three assists shy of being the all-time assist leader at Wake Forest.
Conti – who announced her transfer to UCLA in April after earning All-ACC Second Team honors in her senior season – said the end to practice highlighted the expectations that surround this team.
"That was player led at the end – we all know that we're not going to practice like that whether the coaches left or not," Conti said. "That also speaks power to what this program does that it can be player led in situations like that. In order to hold championship habits we have to finish practice strong."
Conti joins fellow transfers graduate student guard Jaelynn Penn, graduate forward Ilmar'I Thomas and sophomore forward Angela Dugalić as the newest Bruins on the roster.
In addition to the transfers, senior guard Kiara Jefferson and redshirt senior guard Kayla Owens are back after opting out of last season because of the pandemic. Sophomore forward Izzy Anstey also joined the team after being forced to stay in Australia during her freshman season, and junior forward Brynn Masikewich returned to Westwood after rehabbing an injury away from the team for all of last season.
Conti said early struggles are expected when so many unfamiliar players become teammates, but the team is ready to grow through these challenges.
"Anytime you have become a part of something new, there's a lot of growth to be had," Conti said. "It's being able to be okay with adversity because that's how we're going to grow."
Carlson is currently a reporter on the women's basketball beat. He was previously a contributor on the softball beat.
Carlson is currently a reporter on the women's basketball beat. He was previously a contributor on the softball beat.