UCLA researchers develop new hydrogel material for soft robots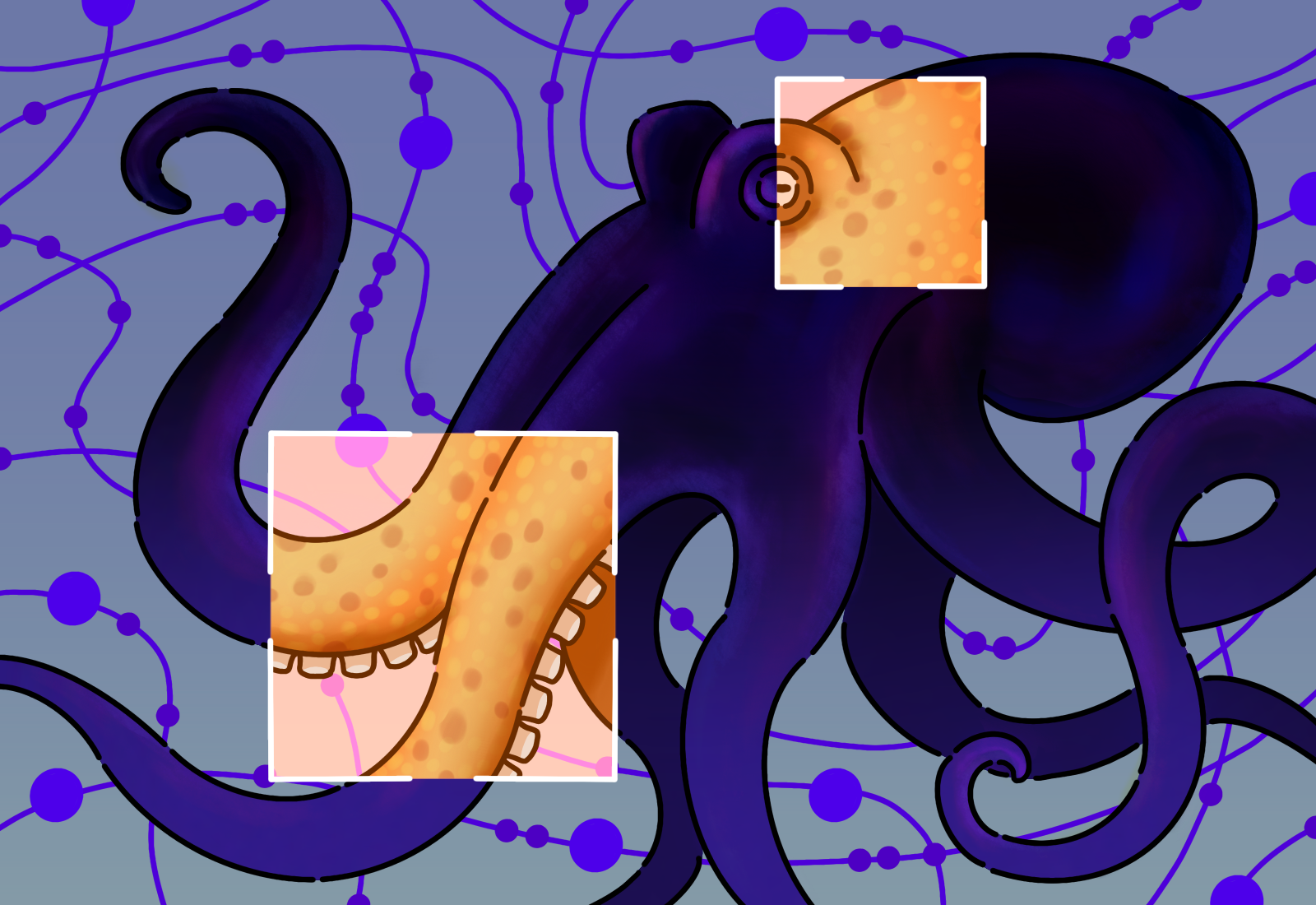 (Isabella Lee/Daily Bruin contributor)
UCLA researchers have engineered a new material that can create robots more similar to living organisms.
In a study published June 17, researchers from the He Lab at UCLA developed a material that could shape the future of soft robotics. According to an article in Frontiers in Robotics and AI, soft robotics is a new subfield of robotics where robots are constructed with materials similar to living organisms and designed to move.
Jonathan Hopkins, an associate professor of mechanical engineering, said soft robots' durability gives them an advantage over traditional robots.
"People have an idea that rigid things are more robust and stronger, but it's the exact opposite," Hopkins said. "Compliant things – soft things – end up being more robust."
According to the study, the new material is made of hydrogel – a material that can absorb but does not dissolve in water – that is engineered to react to a change in temperature. When light shines on the hydrogel, it can absorb or release water, converting energy from the light into movement.
Qibing Pei, a professor of material science and engineering, said the material's ability to use light as a source of energy is advantageous, as both the light source and movement of the material can be controlled remotely.
Chiao-Yueh Lo, a doctoral student of material science and engineering and co-author of the study, said the hydrogel's ability to create movement is not what makes it unique but rather its ability to sense changes in its movement. The material acts as a two-in-one with both a sensor and actuator, Lo added.
Lo said traditionally, sensors must be strategically attached to robots so they do not interfere with the robot's movement. However, Lo added that the material in the study bypasses this issue by embedding sensors within.
The material's high water content has proven to be both an advantage and disadvantage.
The researchers had to find a balance between strength and water content in the hydrogel, as increased strength led to decreased water content and ability for movement and vice versa, Lo said. Limited strength currently prevents the material from being used on a larger scale, he added.
Hopkins said the complexity of motion in a soft robot is also an area the field of soft robotics needs to address in order to move forward with design and construction.
Pei said although current research in the field is concerned with refining soft materials, soft robots can be used in applications from gaming, agriculture and health care to war and surveillance. For example, soft robot soldiers could be sent into unsafe territory instead of human soldiers, and a soft robot fly could be used to photograph unknown territory, as it can camouflage with its surroundings.
Lo added he hopes for the material to be used on a small scale in underwater applications for health care, such as building a soft robot that can deliver a drug to target cells.
"People in general are interested in creating things," Pei said. "We can create machines, and now with this soft robot, in a way, we can create lifelike things."