Weekend preview: Sept. 30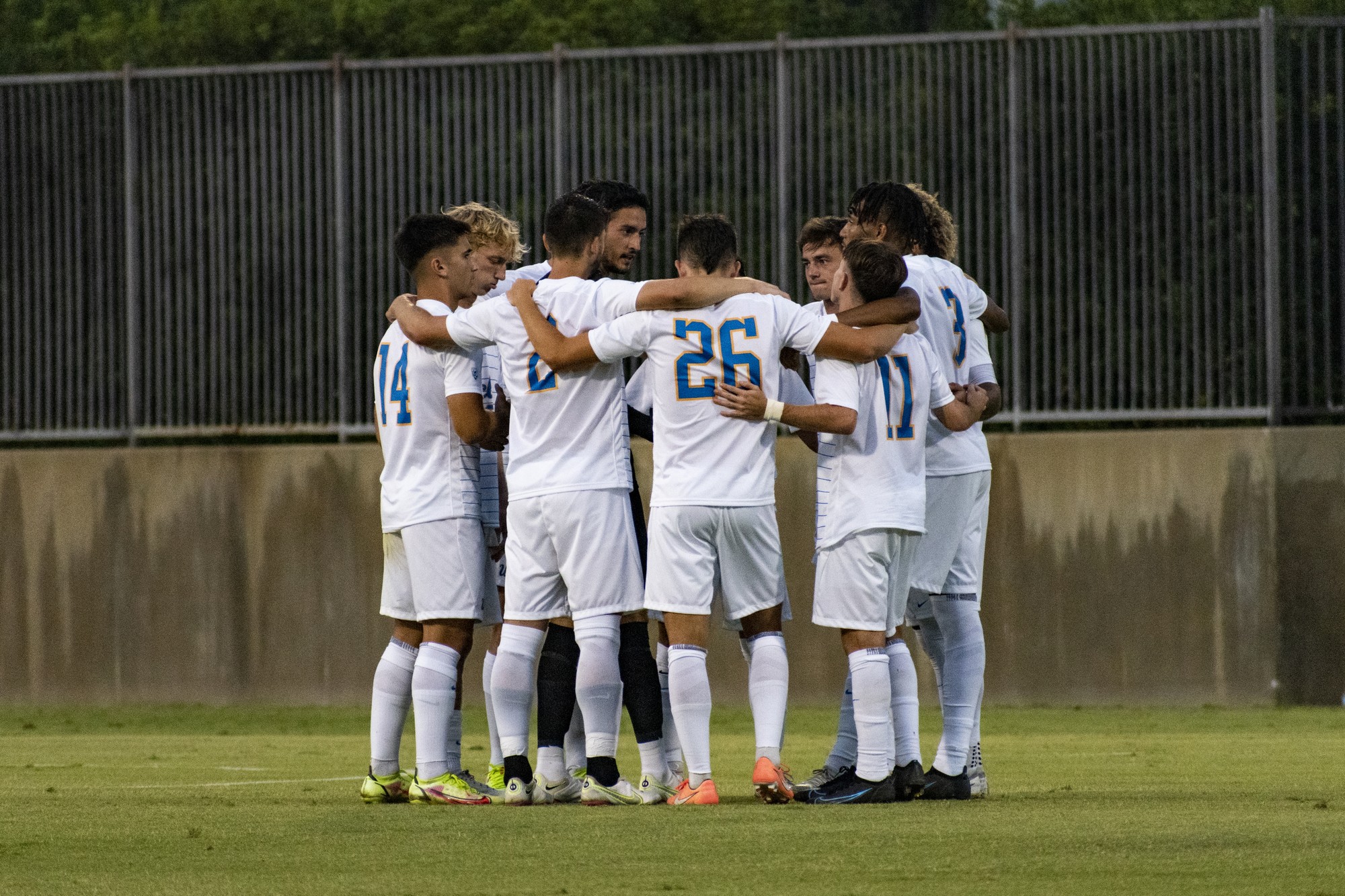 After making an appearance in the national rankings for the first time since the 2018-2019 season, No. 23 UCLA men's soccer will play two games on the road Thursday and Sunday, including a matchup with No. 2 Washington. (Marc-Anthony Rosas/Daily Bruin)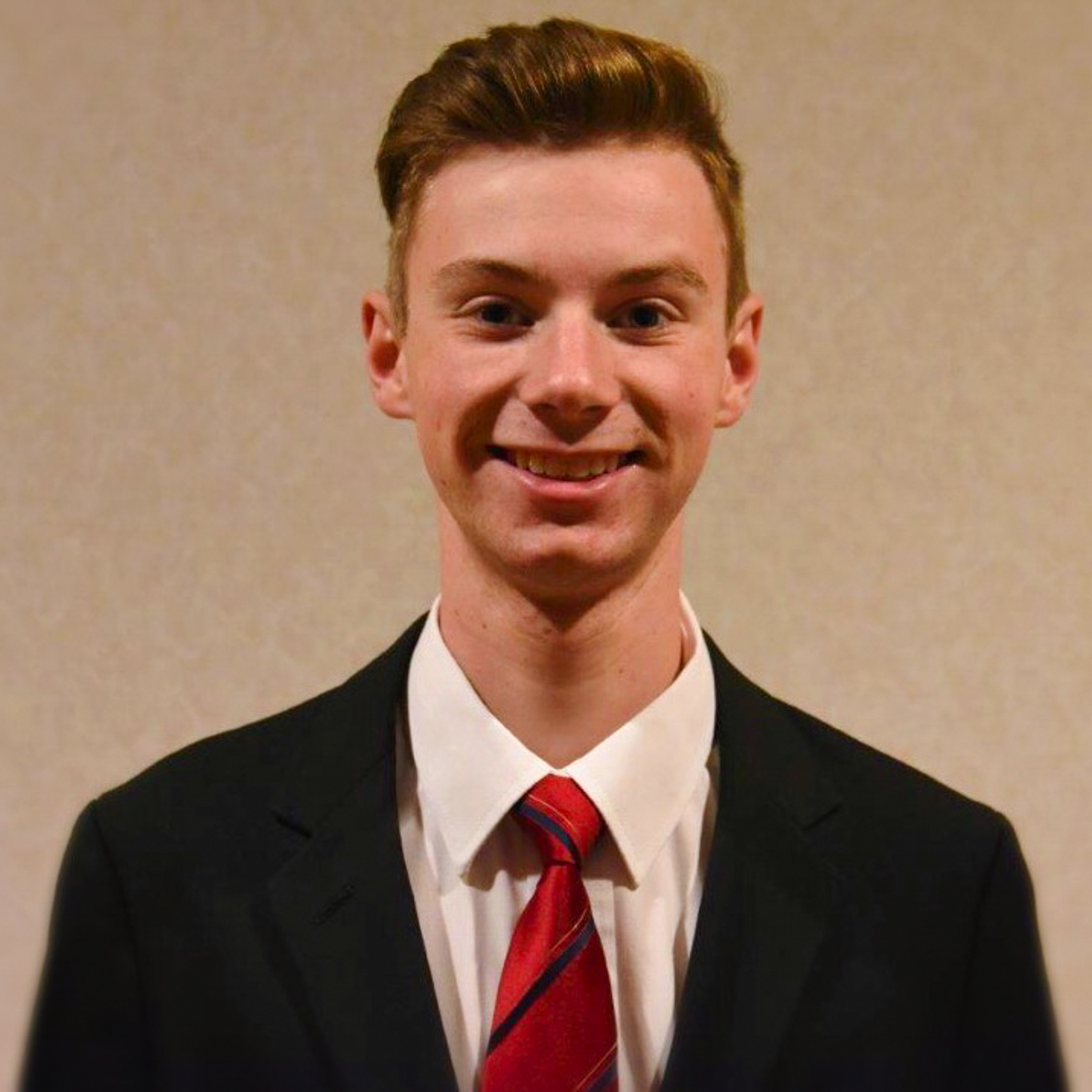 Sept. 30, 2021 12:08 a.m.
This post was updated Sept. 30 at 1:19 p.m.
Men's Soccer
Lexi Grimes, Daily Bruin contributor
The Bruins are heading into unfamiliar territory with two away games this weekend.
No. 23 UCLA men's soccer (6-2, 2-0 Pac-12), which is ranked for the first time since the 2018-2019 season, will be traveling to Corvallis on Thursday to play Oregon State (4-1-1) before heading to Seattle to face No. 2 Washington (7-0) on Sunday. The Bruins have had just one away game this season, a 1-0 win over UC Irvine on Sept. 3.
Despite the lack of opportunities this season to face opponents on their home fields, coach Ryan Jorden said his team should perform at the same level.
"My hope is that we're a team that can go on the road and still try to produce similar performances to what we do at home," Jorden said. "We've got to go prove that we can do it away from home and we get two really good challenges against two really good teams in the conference."
The Bruins are heading into the weekend with a three-game winning streak, matching their longest of the season. Senior forward Kevin Diaz believes that the momentum generated from these wins will help carry the team through the road trip this weekend.
"The momentum is huge," Diaz said. "Especially going against Oregon State and then Washington, two big teams, we just got to get it done out there."
UCLA will face Oregon State on Thursday at 6 p.m. and Washington on Sunday at 3 p.m.
Women's Soccer
Jay Fenn, Daily Bruin reporter
The Bruins are headed to Arizona with history on the line.
No. 3 UCLA women's soccer (8-0-1, 0-0-1 Pac-12) will make the trip to Arizona to take on Arizona (3-5, 0-1) and Arizona State (8-1-1, 0-0-1) on Thursday and Sunday, respectively, with the opportunity to pick up its first Pac-12 win of the season.
If the Bruins can complete the road trip with two shutouts, they would extend their shutout streak to 10 games – a mark they last reached in 2014. Freshman defender Lilly Reale said the current eight-game shutout streak demonstrates how hard the team has been working on its defense this year.
"We study the film and the work on communicating as a backline," Reale said. "We talked (about the Oregon game) and looked at what we can clean up a little bit, just in that aspect and stopping any counters."
After eight consecutive wins to begin its season, UCLA played Oregon to a scoreless draw Friday to open Pac-12 play. It was the first time in almost two years the Bruins failed to find the back of the net, after averaging 2.25 goals entering the contest.
Arizona is coming off a loss to Washington State while Arizona State opened its Pac-12 schedule with a draw against Washington. Last year, the Sun Devils handed the Bruins their lone Pac-12 loss in a 2-1 overtime defeat to end the blue and gold's nine-game unbeaten streak.
UCLA opens its road trip Thursday in Tucson, taking on Arizona at 8 p.m.
Women's Volleyball
Juliana Chen, Daily Bruin contributor
The Bruins will travel north with the opportunity to continue their undefeated start to the Pac-12 season.
No. 15 UCLA women's volleyball (9-1, 2-0 Pac-12) will face off against No. 13 Washington (7-3, 0-2) on Friday evening and Washington State (8-4, 2-0) on Sunday morning.
In their previous matchup against the Huskies, the Bruins were swept at home. However, last time the Bruins faced the Cougars, UCLA picked up a win on the road. Following its match Sunday against Stanford – which saw UCLA come back from a two sets to none deficit – graduate student outside hitter/opposite Mac May said the game against Washington is an opportunity for the team to continue to build camaraderie.
"Washington is a very disciplined team," May said. "They are not going to make many mistakes and they are going to put a lot of pressure on us. It will be really important for us to stay positive and driven and keep a sense of urgency throughout the match."
Against the Cardinal, freshman outside hitter/opposite Charitie Luper led the team with 18 kills, followed by May, who contributed 12 kills.
May said Luper's skills have elevated the team's performance and are a perfect compliment to the team's offense.
"Having Charitie on the team is a blessing," May said. "She does an incredible job anywhere, and I think as long as we can continue to distribute the ball between her and me and the rest of our hitters, we will do a great job finding opportunities to score."
The Bruins will take on the Huskies on Friday at 8 p.m. and the Cougars on Sunday at 11 a.m.
Men's Water Polo
Kyle Boal, Sports senior staff
The Bruins are back home after their first loss of the season.
No. 3 UCLA men's water polo (11-1) will host No. 9 San Jose State (7-8) on Saturday afternoon before welcoming Navy (5-6) to Spieker Aquatics Center later that day for the Bruins' second and third home games of the season.
After falling to No. 2 California at the Mountain Pacific Sports Federation Invitational on Saturday, UCLA dropped from the top spot in the rankings for the first time. The Bruins averaged 10 goals per game over the course of the tournament, nearly a five-goal decrease from their season average entering the tournament.
Coach Adam Wright said he was confident in his team's ability to score, but it failed to execute on the little details.
"We have great balance in our attack as far as scoring and shooters and centers," Wright said. "But we just did not do a good job in our attack over the course of those three games (at the MPSF Invitational)."
UCLA also gave up a double-digit goal tally in its loss to Cal, which is only the second team to reach that mark against the blue and gold this season. Wright said that despite the loss, his team will have a lot of film study to learn from its mistakes, and each future weekend will provide a new opportunity for his team to prove it has learned.
"When we're playing good defense, then the rest of our game is being played at a higher level on the other side of the pool," Wright said. "We have a lot to work off of from the video and from what other teams are doing, so that's the exciting part."
San Jose State has yet to defeat a team in the top eight of the national rankings while Navy has lost all of its matches versus ranked opponents.
Two-time MPSF/KAP7 Newcomer of the Week and freshman attacker Chase Dodd said his team is excited to be back at Spieker Aquatics Center with fans.
"I feel like there's always home-court advantage," Dodd said. "You feel like you have more to prove when you have the people that you know around you. But in the end, you never ever want to treat any game differently or think about the atmosphere differently."