Opinion: Student organizations should offer compensation, academic credit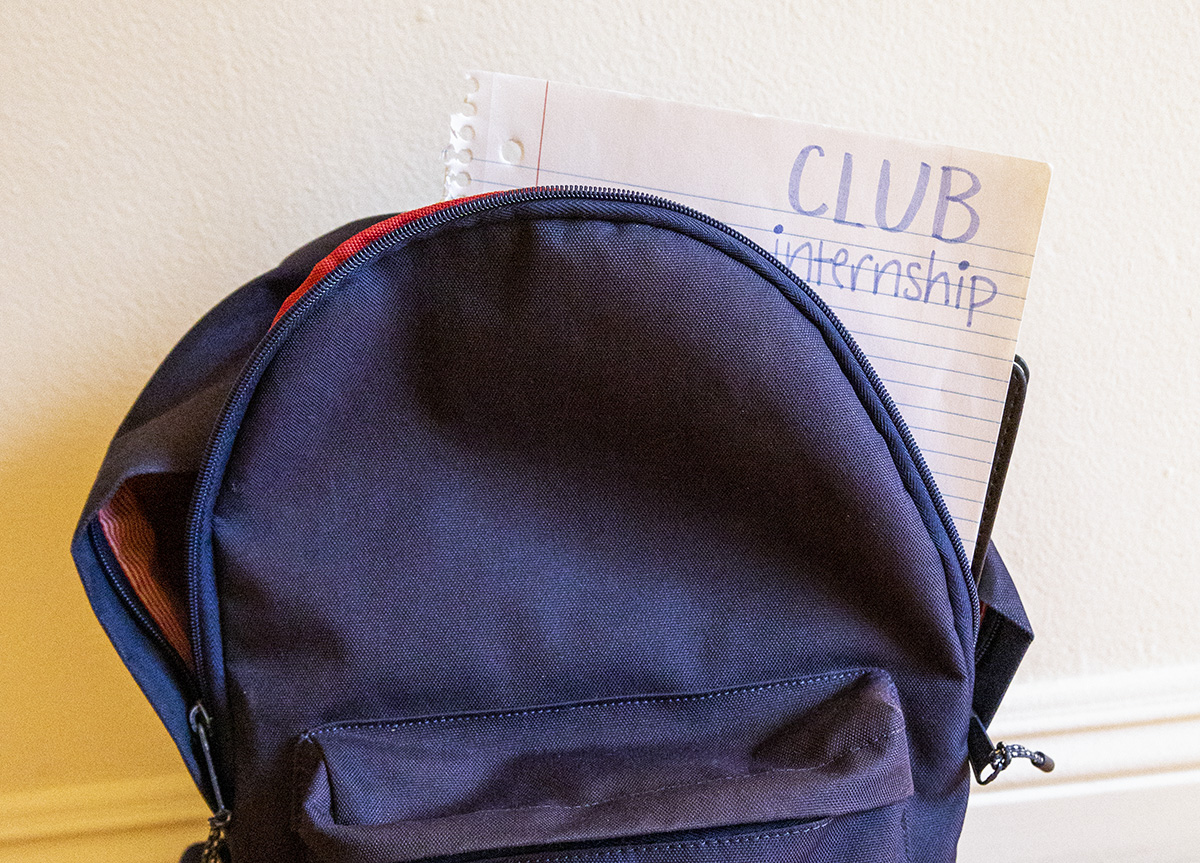 Unpaid work exacerbates financial inequity between Bruins yet still runs rampant on campus. It doesn't have to be that way. (Lauren Kim/Daily Bruin)
This post was updated Sept. 29 at 9:05 p.m.
Extracurriculars are the crux of a student's resume.
But finding opportunities that support your interests and have fair compensation is no easy task.
Unpaid internships are common among undergraduate students seeking professional experience – experience that is often a prerequisite to post-graduation employment.
However, accepting an internship with no material compensation is a luxury, and not everyone can afford it.
Many students have financial responsibilities that can't be met without sufficient income. This makes it difficult to take part in campus clubs that don't offer pay – or academic credit.
And there's certainly no shortage of these organizations. UCLA offers more than a thousand of them, often run by students. Bruins should be recognized for the hard work and dedication they put into these clubs. After all, hours spent on clubs could easily have gone to a job that pays more than $15 an hour.
Offering free academic credit or fair pay for work in campus organizations could invigorate campus culture and ease students' stress. These solutions will also offer a more equitable environment for Bruins.
Many student-run organizations offer internships that allow students to follow their passions and contribute to the Bruin community. Unfortunately, most of these positions are unpaid and don't offer course credit. Such entities include the Undergraduate Students Association Council and the Community Service Commission at UCLA, which do not award its interns with any kind of compensation.
The Daily Bruin is also guilty.
As a columnist, I am neither monetarily compensated nor given credit toward graduation.
As a commuter and transfer student, it has been challenging to get internships within a short amount of time and a reasonable distance. As a result, I have had to opt for unpaid internships in order to secure opportunities that work toward my future goals.
This is on top of a full-time school schedule and a part-time job, a workload I share with many students.
The content I produce for The Bruin is generally a two-week process, which requires constant attachment to my computer and phone. All the while, The Bruin makes advertising revenue from my columns.
And even if I were promoted to a paid writing position, all of that work will only translate to $15.75 per column, despite the fact that I devote roughly 15 hours a week to sourcing, researching and writing. In comparison, my part-time job pays $15 per hour for an average of 30 hours a week.
This problem extends far beyond The Bruin.
Unpaid internships create an environment that exhausts students by forcing them to choose between paid options irrelevant to their career path and uncompensated opportunities in their field.
Like me, third-year public affairs student and Academic Affairs Commissioner Angelina Quint has felt the effect of this ultimatum.
"I am a full-time student, and I am in USAC. It's very difficult to have to choose between a paid opportunity and something that I'm very interested in, and it would be great if those two intersected, and I would be able to get compensated for what I'm interested in doing," Quint said.
This tough choice can also affect students' time management skills, their ability to be socially involved in their local communities and have quality time with their families.
If it were normalized for student-run organizations at UCLA to provide college credit or compensation, students could have a lot more flexibility when it comes to their coursework.
Unpaid internships exclude many students who need to work and keep them from getting the experience they need, said fourth-year human biology and society student and Community Service Commissioner Mominah Subhan.
"I think it would allow students to maybe take a lighter course load because one of their involvements counts for units or gives them units, and I think it would also allow students to graduate early," Subhan said.
However, in order to actually help students graduate early, any internship credit should fulfill degree requirements.
Some departments at UCLA do offer 195CE Internship Courses that allow students to enroll in courses that provide class credit for work experience.
The UCLA Center for Community Engagement said in an emailed statement many individual departments work with the center and all have the option to offer contract 195CE courses. These courses are limited to internships in off-campus non-profit organizations, government agencies and corporations in the private sector.
But these courses – and their benefits – are extremely limited. Despite all departments having the option to offer 195CE courses, it hasn't been deemed a high enough priority for a university-wide mandate. As a result, these classes are first come, first served, may call for prerequisites and require regular meetings with instructors and classwork on top of internship duties.
Not to mention, the credit they provide isn't free as students still have to pay tuition. This perpetuates the injustice such classes are meant to solve as it introduces yet another obstacle for students to overcome.
Student organizations with internship programs should offer payment or other types of compensation such as college credit to avoid discriminating against students with lower incomes and fewer academic resources. Clubs like TEACH and the Mobile Clinic Project at UCLA, which offer courses members can take during their service terms, can act as examples.
Students' labor shouldn't come for free.