Cross country finds success at Bill Dellinger Invitational despite some absences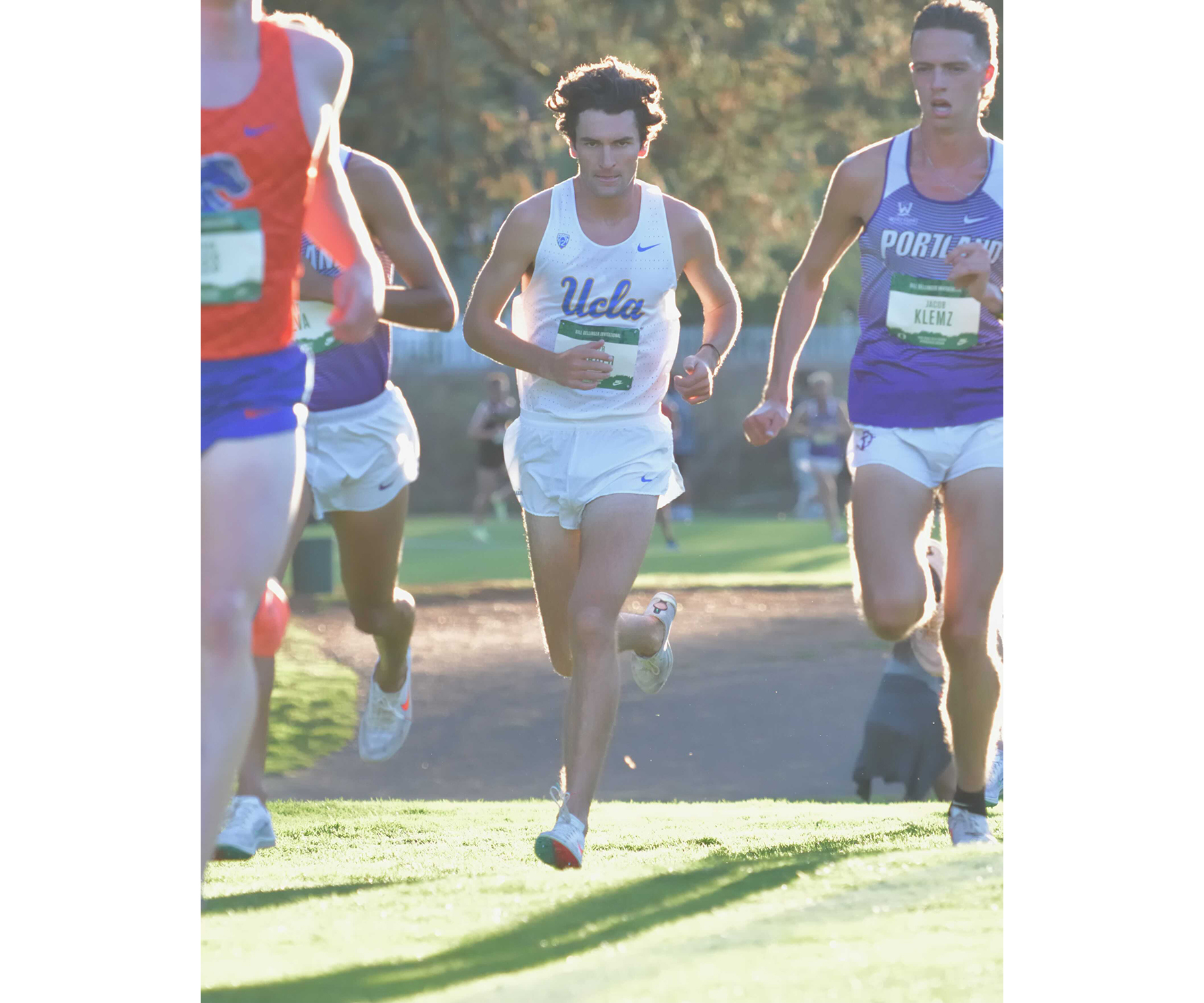 Redshirt sophomore Peter Herold was the first Bruin to finish the men's 8,000-meter course, earning 14th place in his first Bill Dellinger Invitational to help earn the men's team an overall eighth place finish. (Courtesy of Kirk Miller)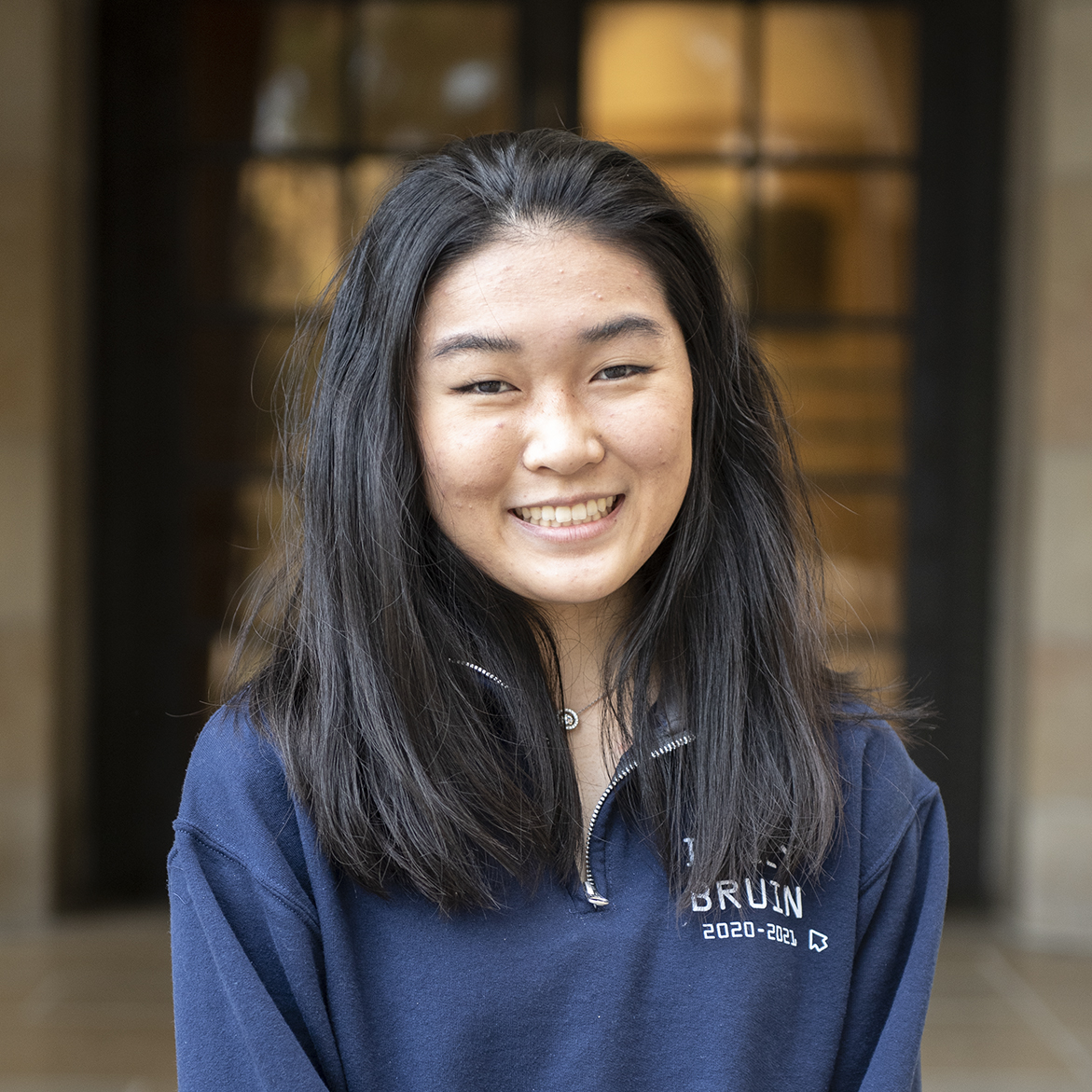 Correction: The original version of this article's caption incorrectly stated that Peter Herold finished in 15th place in the Bill Dellinger Invitational. In fact, Herold finished 14th place.
This post was updated Sept. 29 at 12:41 p.m.
The Bruins raced in Oregon for the first time in almost two years.
UCLA cross country competed at the Bill Dellinger Invitational in Eugene on Thursday. The men's team placed eighth overall and the women's team placed 14th in a competitive pool featuring top-ranked schools from the West Coast.
In the men's 8,000-meter race, redshirt sophomore Peter Herold crossed the finish line first for the Bruins, placing 14th overall with a time of 23:35. Herold was shortly followed by redshirt junior and captain Darius Riley, who finished eight seconds after his teammate.
"​​(Herold) was very fast on that course and put us in a great position," assistant coach Devin Elizondo said. "(Riley was) almost like a beacon, where you run toward one guy, and it makes the other guys better around you."
Redshirt sophomore Andrew Martinez, junior Munir Kabbara and sophomore Ronan McMahon-Staggs rounded out the top five for UCLA in the 8,000-meter course with times of 24:07, 24:14 and 24:15, respectively.
"Everyone was under 25 minutes, which is something to be really proud of," Herold said. "I think we have a lot to learn from what we did yesterday, but I think overall, we did a great job. Our team is relatively young, so getting out in these bigger races is just kind of getting used to (them)."
Freshman Audrey Allen was the Bruin women's top finisher at 46th overall with a time of 21:02 in the 6,000-meter race. Allen said she was nervous before the race, as it was everything she had been looking forward to since her last couple years of high school.
"It was pretty surreal," Allen said. "I didn't get to race in the (meet) up in (Mammoth Lakes, California,) a month ago because I'm coming back from some injuries, so I was really ready to go. Seeing all the big name schools next to me as well was kind of nerve-wracking."
Early in the 6,000-meter race, captain and senior Gwyn George slipped and fell in the first 1,000 meters, which riled up the women's team, according to Elizondo. Later in the race, sophomore Carlie Dorostkar – the women's overall top finisher in their season opener up in Mammoth Lakes – was unable to finish.
"Everything doesn't go as planned, and so you kind of have to pivot in and get the most out of it as you can," Elizondo said. "It was a good learning experience for a young team."
Junior Emma Tavella crossed the finish line soon after, placing 49th overall with a time of 21:04. Senior Alyssa Bautista, junior Claire Selleck and sophomore Ashley Johnson rounded out the next top scorers for the UCLA women, finishing 76th, 79th and 99th, respectively.
"We didn't have a couple other girls there because of injuries and stuff, so I think we performed really strong despite not the whole scoring five being there," Allen said.
The Bruins' next pair of meets will take place the weekend of Oct. 15 at the FSU Invite/Pre-Nationals in Tallahassee, Florida, followed by the Highlander Invitational in Riverside.
Yu is currently a Sports contributor on the cross country and women's soccer beats. She was previously a contributor on the track & field and men's volleyball beats.
Yu is currently a Sports contributor on the cross country and women's soccer beats. She was previously a contributor on the track & field and men's volleyball beats.