Op-ed: Bruins should explore, get involved in community with return to campus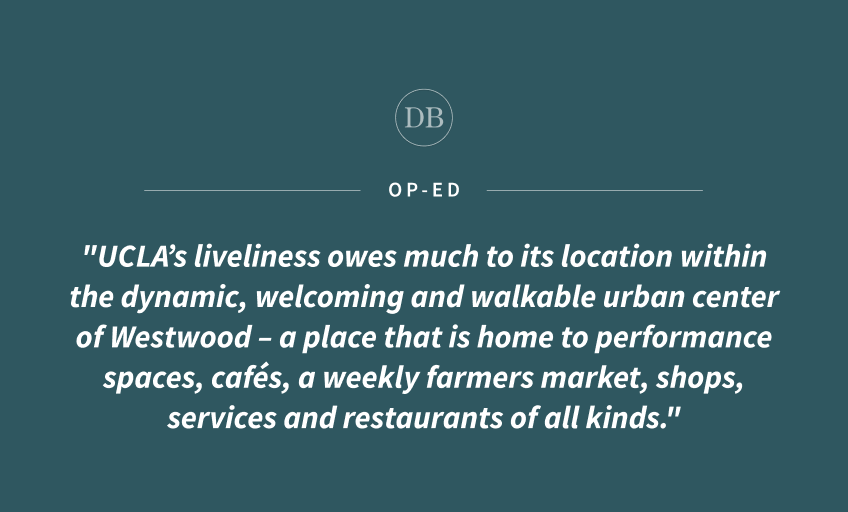 Sept. 19, 2021 12:57 p.m.
Bruins: welcome – or welcome back – to UCLA and to Westwood.
Many of you are just beginning your engagement with our campus and college town, while others are returning after more than a year and a half away. Regardless, it is a pleasure to have you with us in this remarkable hub of learning and discovery, culture and connection.
Though the UCLA campus will be the focal point of your college experience, we strongly encourage you to make a point of stepping off campus too. UCLA's liveliness owes much to its location within the dynamic, welcoming and walkable urban center of Westwood – a place that is home to performance spaces, cafés, a weekly farmers market, shops, services and restaurants of all kinds. Within Westwood Village are cultural gems, like the Hammer Museum, Geffen Playhouse and several elegant and historic movie theaters that routinely host Hollywood premieres. South of Wilshire Boulevard, Westwood is also home to Tehrangeles, a thriving hub for the Iranian American community and a paradise for lovers of Persian food.
Aside from simply exploring Westwood, we also invite you to participate in the civic life of the village. Students may only live here for a few years (even though you are Bruins for life), but you are integral members of this community, and your perspectives matter. We want you to understand the issues facing our neighborhood and to provide input on major local decisions. You can join or attend meetings of the ​​North Westwood Neighborhood Council, engage with the Westwood Village Improvement Association, get to know our elected officials and vote in local elections. You can also get involved in neighborhood cleanup and beautification activities and volunteer through the UCLA Volunteer Center, Center for Community Engagement and Community Programs Office.
Though students are important members of the Westwood community, please remember that this community also includes families, professionals, retirees and many others. Living in this kind of multicultural and multigenerational environment will bring richness to your UCLA experience and will help you practice an essential life skill: learning how to coexist alongside those who are different from you. Introduce yourself to your neighbors, and keep lines of communication open. Respect the fact that others may have different needs and operate on different schedules. Remember that maintaining community health during the pandemic is a collective responsibility, and keep those around you safe by following campus and county health guidelines.
UCLA is not an ivory tower, isolated from the rest of the world – we are part of the fabric of Westwood and, of course, the entire bustling city of Los Angeles. After being stuck indoors and behind screens for so many months, we encourage you to join us in celebrating UCLA's connections to the local community, making those connections stronger and taking advantage of everything that life in Westwood has to offer. Welcome, good luck on your journey and go Bruins!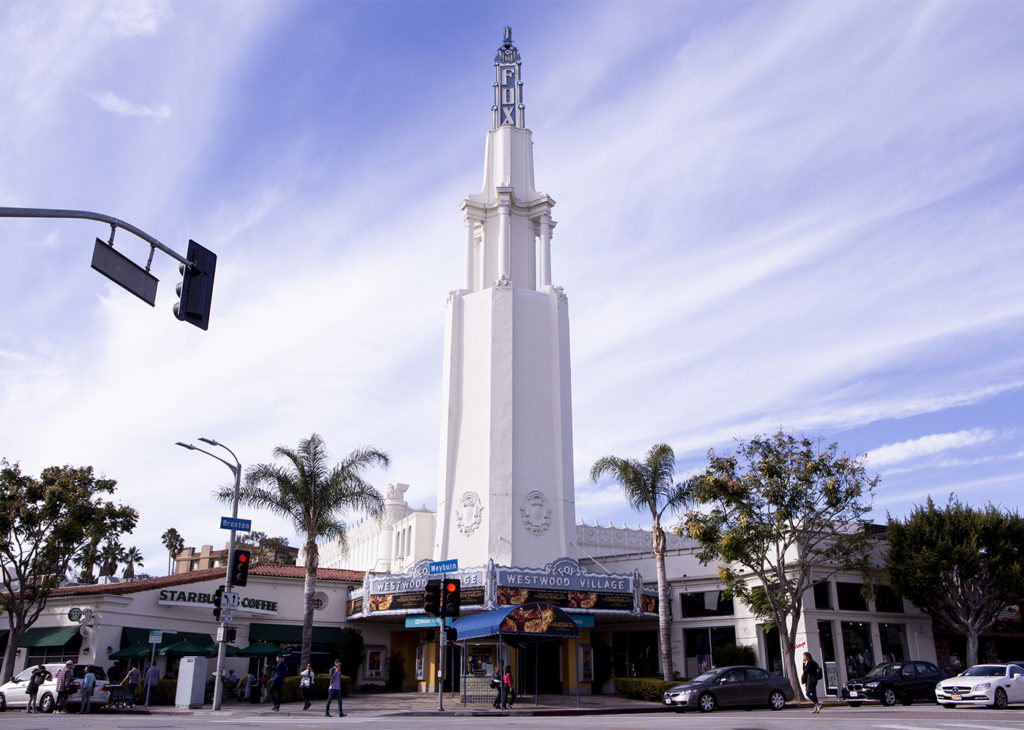 Block is the chancellor of UCLA. Thomas is executive director of the Westwood Village Improvement Association.